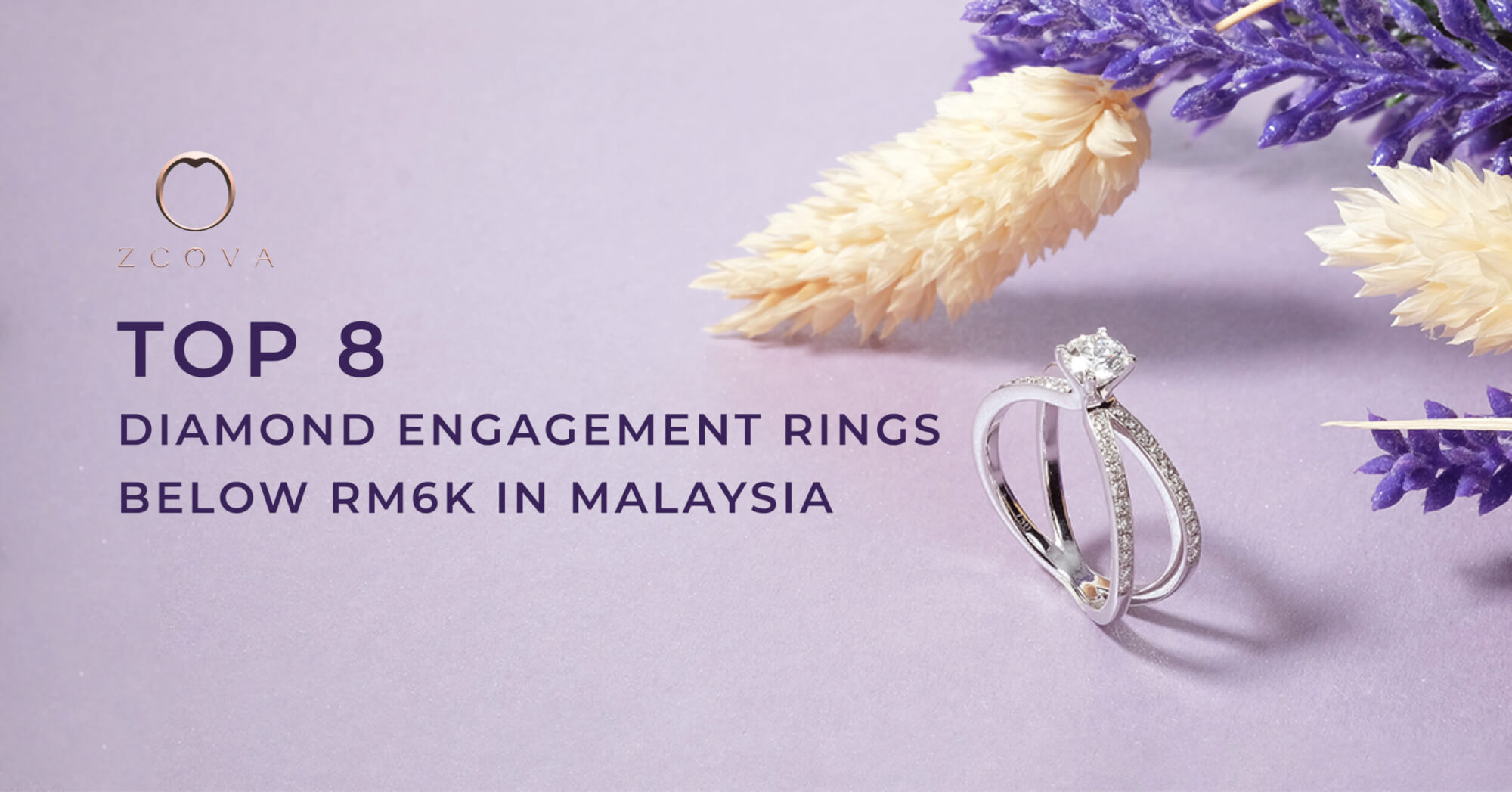 Top 8 Diamond Engagement Rings below RM6K in Malaysia
Many people ask us: "Is RM6K enough for an engagement ring?" We cater to any price range – there are many options for sparkly and beautiful diamond engagement rings which you can go for.
But what exactly can you get for RM 6,000? Let us recommend some of the selections of GIA certified diamond and ring designs that are within the price range of RM6K.
Is RM6K enough for a diamond engagement ring?
When you buy your diamond engagement ring at ZCOVA, we try to ensure the process is stress-free. We always tell our customers to be comfortable with their price range and recommend the best diamond ring with it.
Not only that, ZCOVA now provides online instalment, specially for Maybank Credit Cardholders! You can purchase a diamond engagement ring stress-free!
?0% Interest, no hidden fees
?Available for all diamonds, gemstones and gold jewellery
?Maybank, CIMB & Public Bank instalment available at the showroom
Engagement Rings within RM6K
As we have mentioned many times before, the diamond specifications you choose will affect the price. We have put together some of the top picks for engagement ring designs you can get within RM6,000. Let's have a look! Photos below are for reference only.
1. Classic Halo Engagement Ring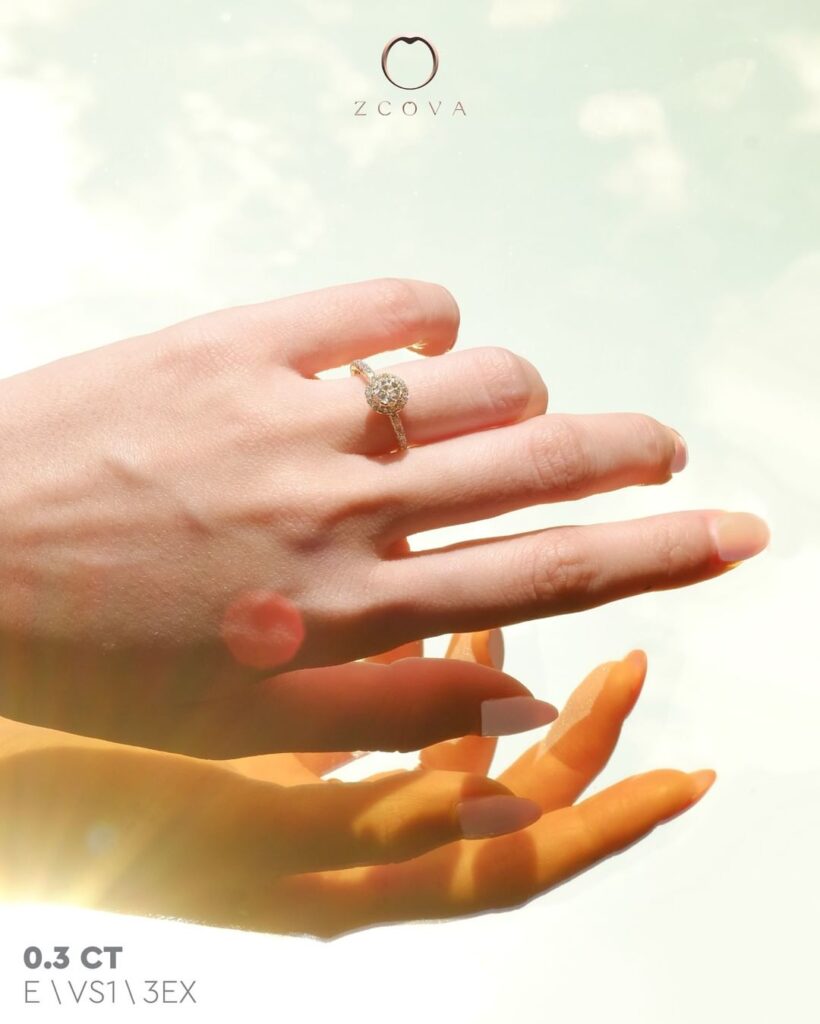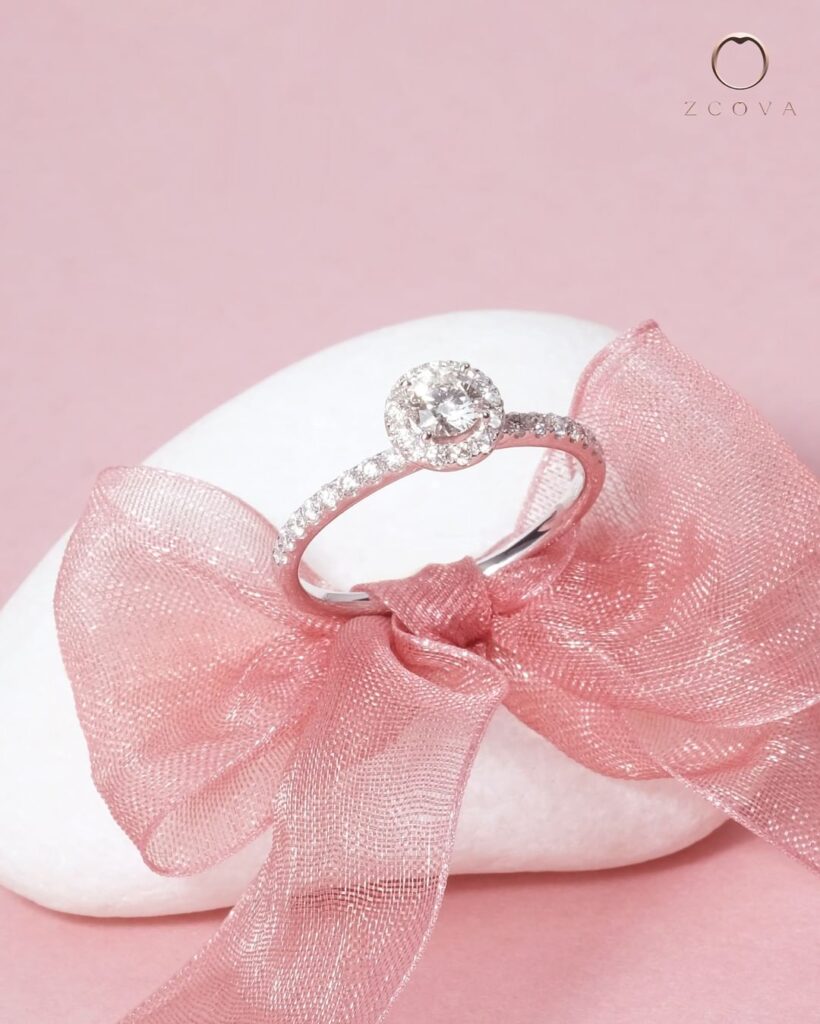 0.3CT LUMOS by ZCOVA Diamond / Colour I / Clarity VS2
For RM6K, the Classic Halo engagement ring setting is extremely popular as it makes your diamond look half a carat larger. Settings like this are a top choice as they help you save money on the center stone while looking larger visually.
With LUMOS by ZCOVA Diamond, you're also guaranteed to have a certified brilliant diamond that shines brightly. We offer this assurance at no extra cost.
2. Lia 6 Prong Cathedral Solitaire Engagement Ring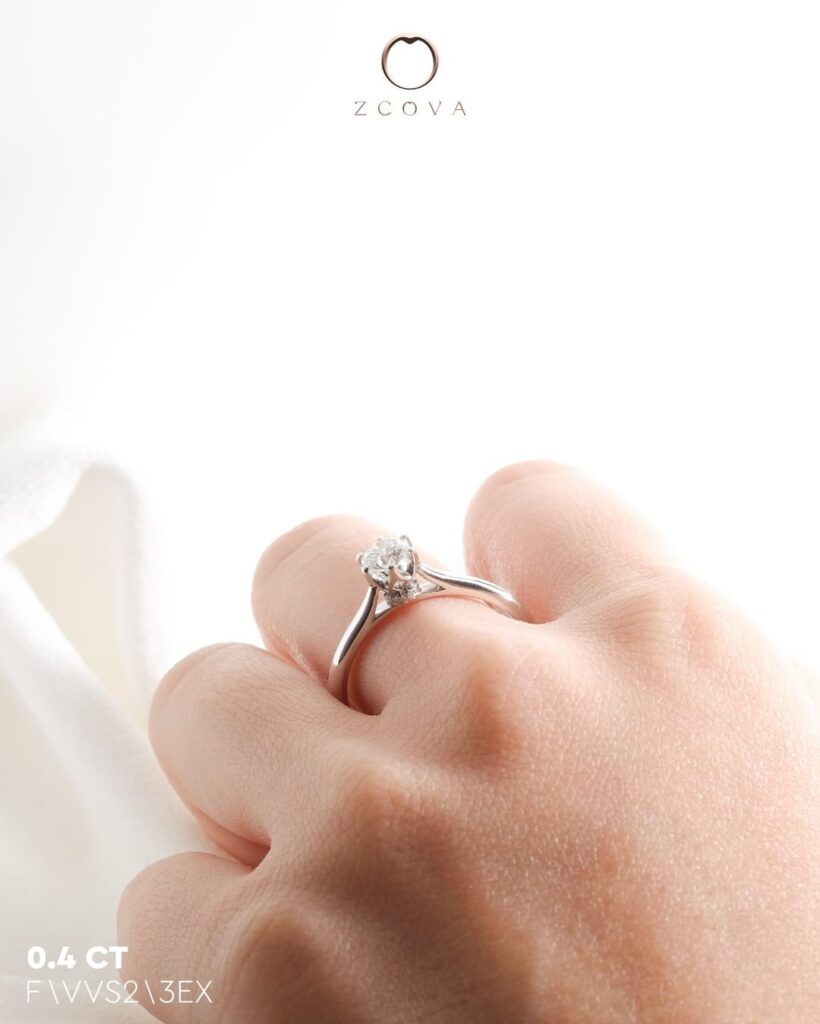 0.4CT / Round / Colour I / Clarity VVS2
It's no wonder that the Lia Engagement Ring is our top requested engagement ring design. The versatile setting is perfect for any carat size from 0.3CT to 2CT! The Lia Ring is an elegant and lustrous design that features a diamond collar that adds sparkles to the overall look!
3. Princess Tulip Twisted Engagement Ring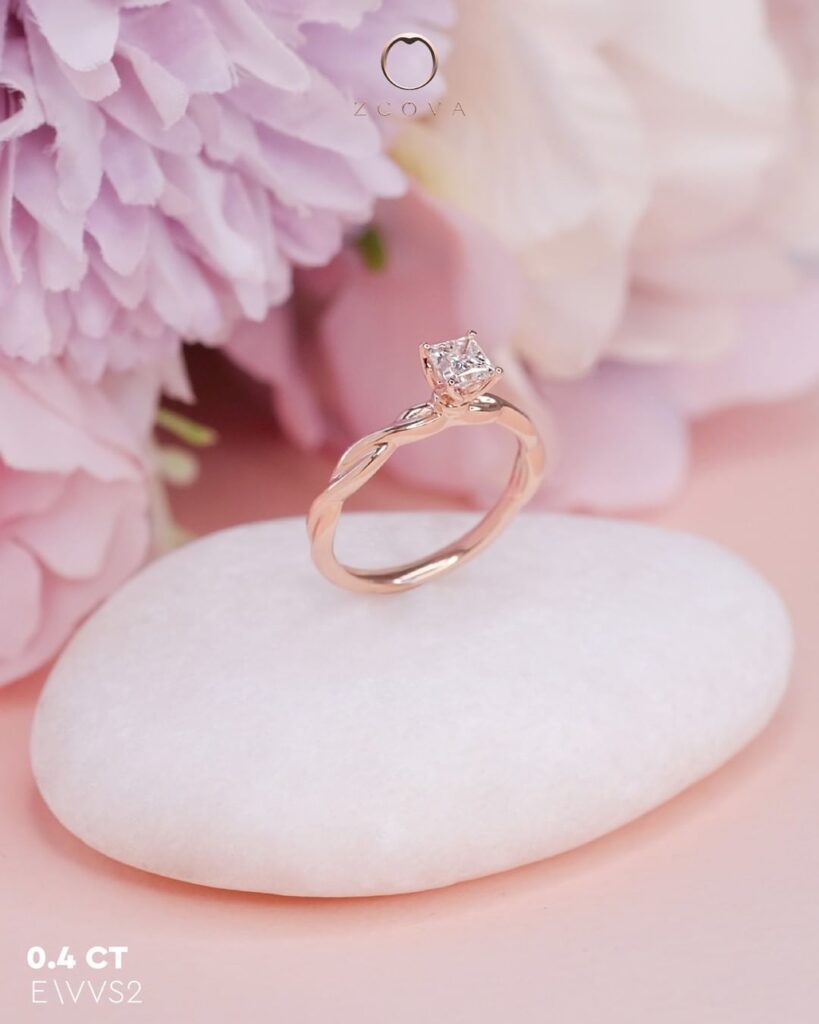 0.4CT / Princess / Colour F / Clarity VS2
The beauty of this Tulip Twisted Engagement Ring is in the simplicity of the intertwined band. This 18K Rose Gold ring is modern and feminine with clean lines, delicate tulip petals and a perfect princess cut diamond.
4. Crossed Shank Pave Engagement Ring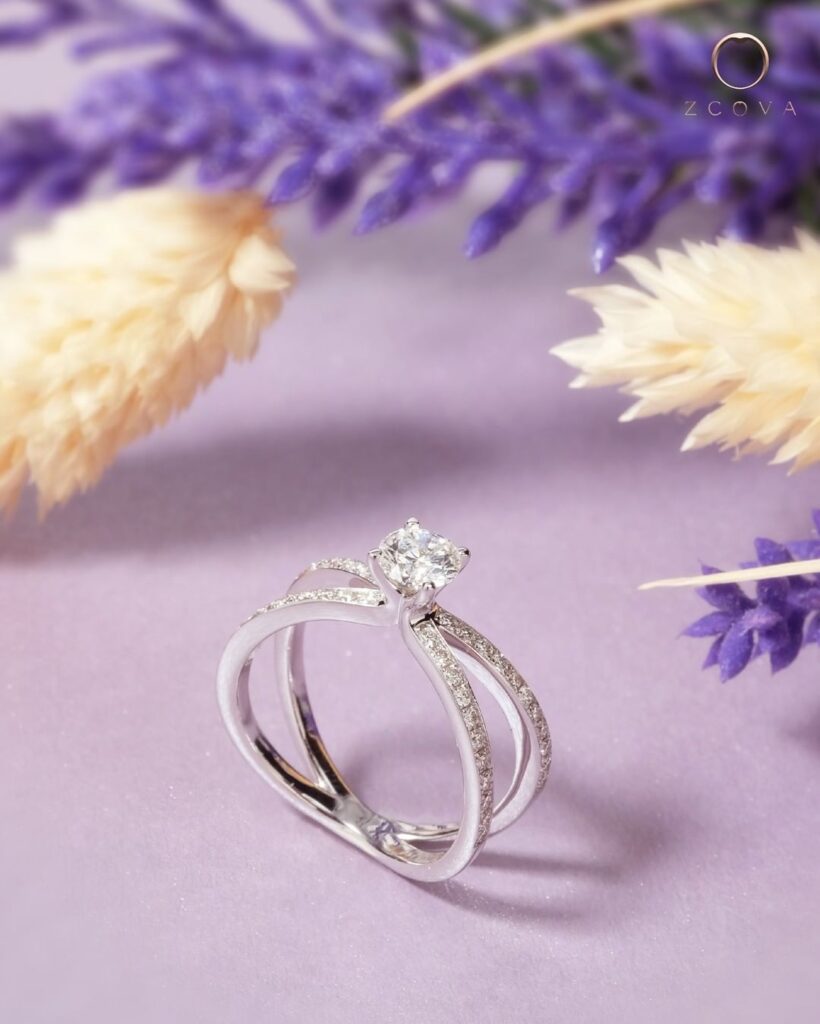 0.3CT LUMOS by ZCOVA Diamond / Colour F / Clarity VVS2
Looking for something out of the ordinary? This unique engagement ring design will definitely get plenty of compliments. The two beautiful rows of pave diamonds will lead all eyes to the centre – a brilliant LUMOS by ZCOVA Diamond. A contemporary design for your fiance-to-be!
5. Marquise Lia 4 Prong Solitaire Engagement Ring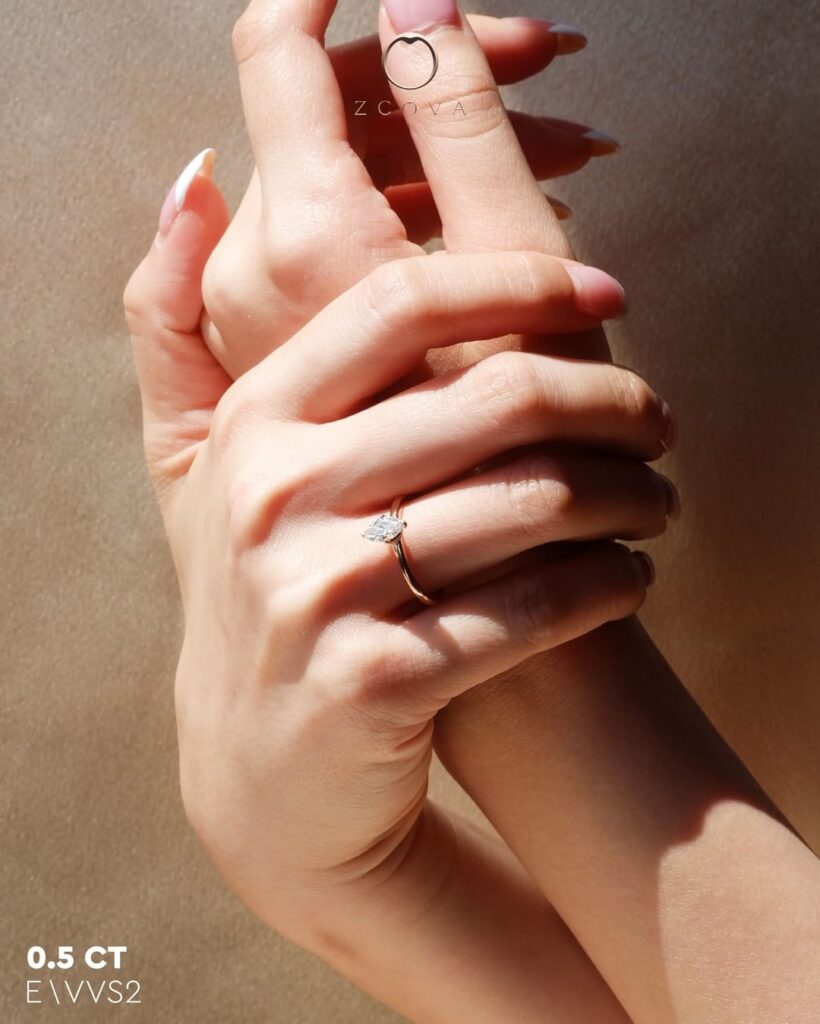 0.4CT / Marquise / Colour F / Clarity VS1
The marquise diamond is historically notable and has a vintage-inspired cut. Longer diamonds like the marquise, oval and emerald also make your finger appear slimmer; perfect for women who covet longer-looking fingers.
6. Emerald Bezel Solitaire Engagement Ring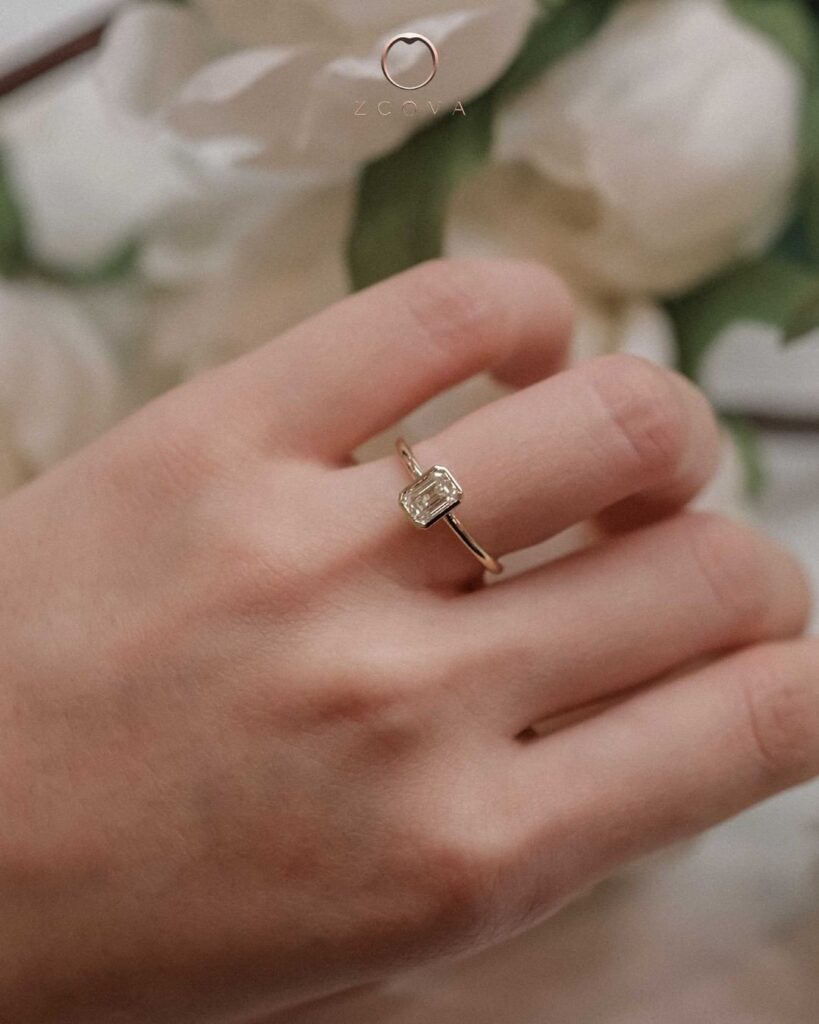 0.5CT / Emerald / Colour H / Clarity VVS2
The bezel setting is interesting in the sense that it can be interpreted as both vintage and modern. Either way, they are becoming an increasingly popular option for engagement rings. Paired with an emerald cut diamond, it provides an ideal blend of old to new to create a fresh, modern, yet classic look. Bezel settings are also known to be more secure than prongs as it has a layer of protective frame around the center stone.
7. Tulip Cathedral Engagement Ring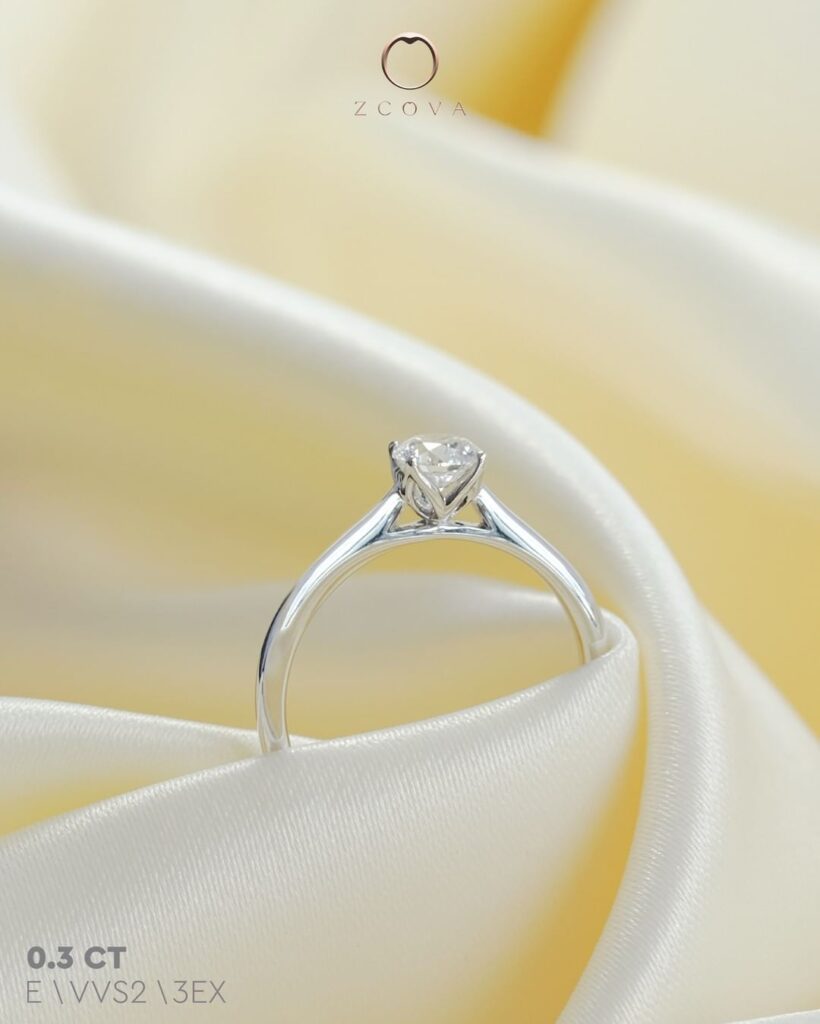 0.4CT LUMOS by ZCOVA Diamond / Colour E / Clarity VS1
Gaze at the soft draping lines and defined petals, and you'll fall in love with this classic beauty of an engagement ring. You can choose 4 Prongs setting for a squarer look appearance.
8. Fiore Twist Pave Engagement Ring