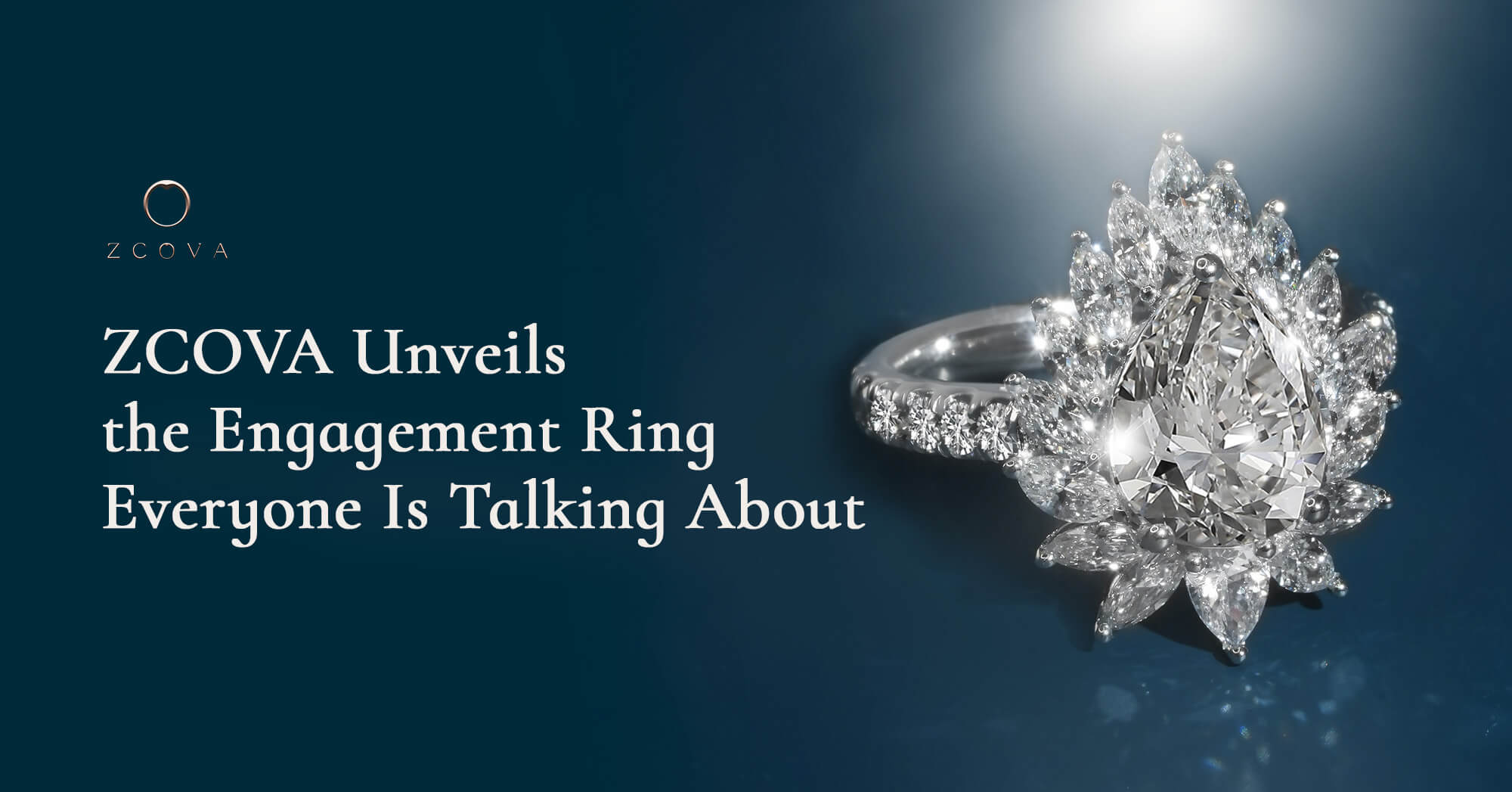 ZCOVA Unveils the Engagement Ring Everyone Is Talking About
In a spectacular convergence of music and luxury, a special collaboration between ZCOVA, Universal Music, RedRecords and the talented artist lullaboy.
The spotlight shines on the rising artist, lullaboy, and his mesmerising single "life with u." ZCOVA takes center stage as the main jewellery sponsor, adorning the talents with our exquisite jewellery pieces. And in this symphony of creativity, the Anastasia Pave Engagement Ring emerges as the crown jewel, stealing hearts with its timeless allure.
🎶 Watch the "life with u" Music Video Here:
The Anastasia Pave Engagement Ring: A Tale of Love and Luxury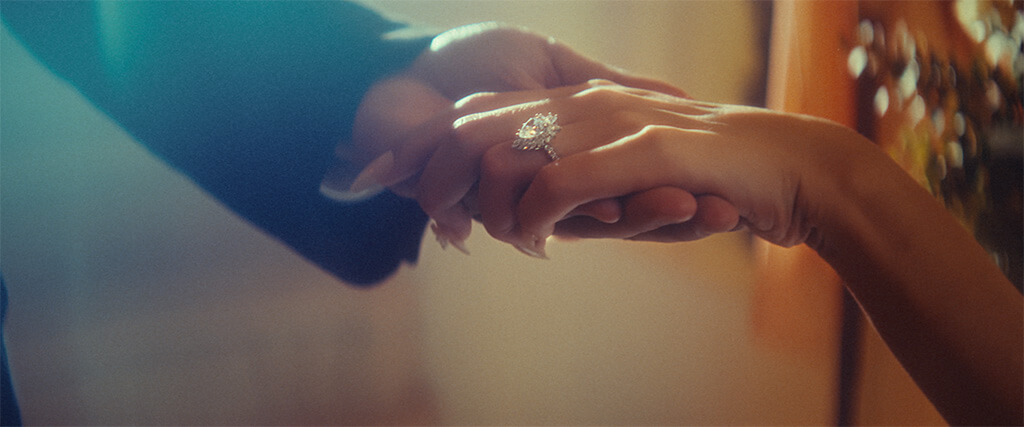 The Anastasia Pave Engagement Ring narrates a tale of love's journey, weaving together the essence of classic romance and modern elegance. Its design transcends the ordinary, reflecting tender beginnings and the promise of an eternal bond. With each glance, the ring whispers promises of enduring love, encapsulating the beauty of the past while embracing the allure of the present.
Unveiling the Sparkling Details ✨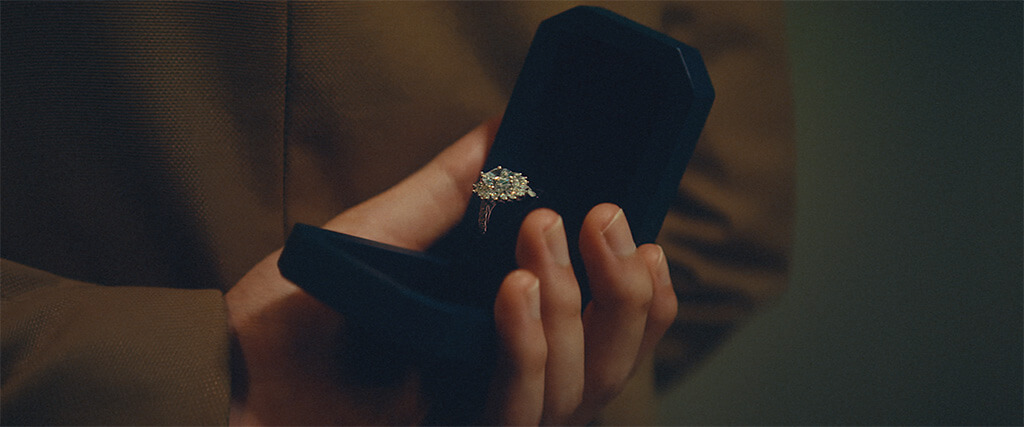 This ring takes the classic halo diamond ring design and spins it into a modern masterpiece, epitomising sophistication with a touch of the new. The central gem of the Anastasia Pave Engagement Ring boasts a 2.5-carat Pear Ch'ya Lab Grown Diamond. This choice of diamond shape radiates brilliance and grace, capturing the essence of individuality within a shared journey of love. As a fresh perspective, the central gem is embraced by pear and marquise diamonds, a delightful symphony of shapes that dances with light. Crafted with 18K white gold, this ring is a testament to the meticulous artistry and the union of classic and modern aesthetics.
ZCOVA's Custom-Made Proposal Box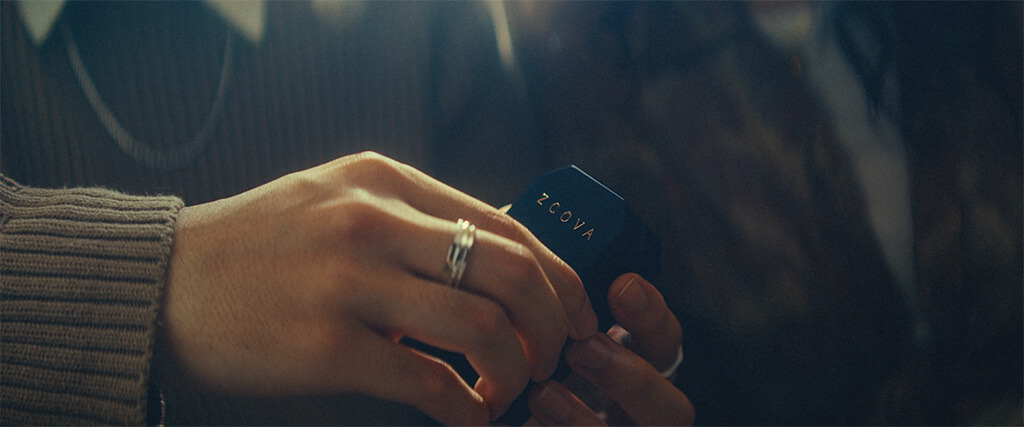 But the enchantment doesn't stop at the ring itself. ZCOVA's custom-made proposal box adds an extra touch of magic to the experience.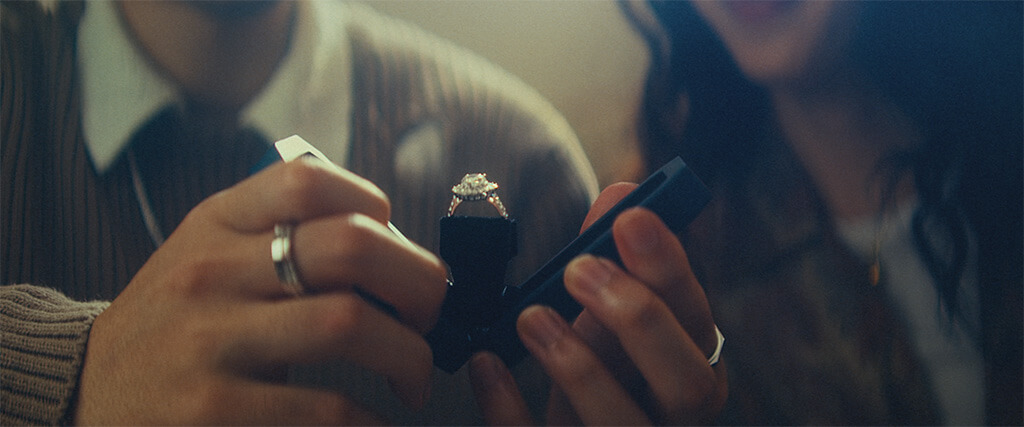 The box, as shown in the music video, unfolds into a graceful 'V' shape, unveiling the Anastasia Pave Engagement Ring in all its glory. This box isn't just a container; it's a vessel for dreams and a symbol of the beginning of a lifetime's adventure.
Take a rare glimpse into the creative brilliance of our Head of Jewellery Designer, Veronica, as she takes you through the intricate through process behind this remarkable ring design. Swipe to watch the video below!
View this post on Instagram
🌟
Ready to Make The Anastasia Ring Your Own? Speak to Our Curators Today!
🌟
If the Anastasia Pave Engagement Ring has captured your heart and you're eager to make it a part of your own love story, get in touch with our expert Curators! We're here to answer all your questions, guide you through the process, and help you take the first step toward owning this exquisite symbol of enduring love. Your love story deserves nothing less than perfection. 💍
Reach out today and let us bring your dream ring to life! 💖