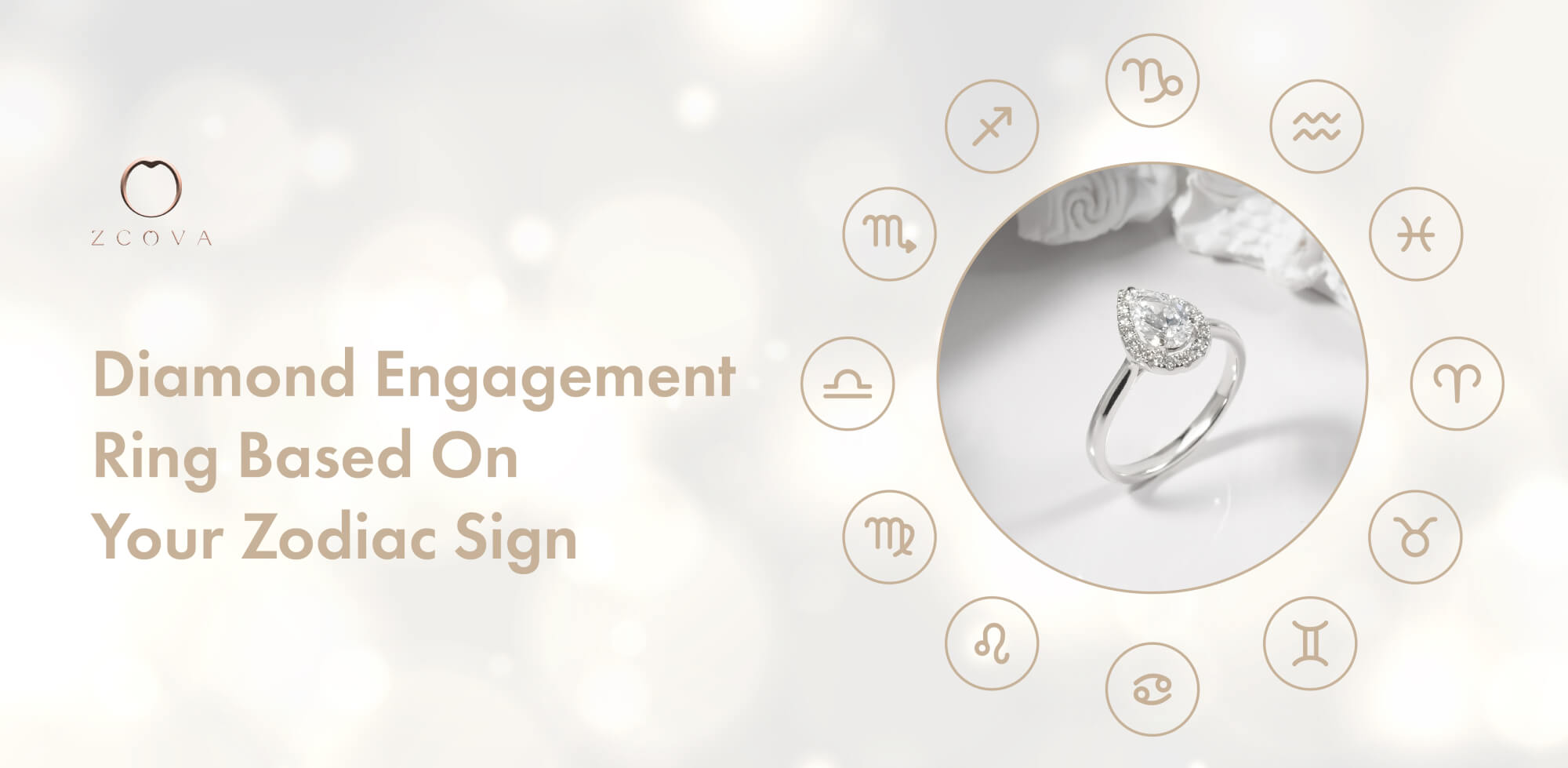 Diamond Engagement Ring Based On Your Zodiac Sign
We've mentioned it before – your engagement ring is a lifetime purchase, so it is important to find the one that is right for you. We agree, finding an engagement ring that speaks to you can be a very difficult task. That is why you're here to look for inspiration.
Some of you may be wondering, can your zodiac sign guide you to the right engagement ring? Well, we would say: Yes! Many believe zodiac signs tell your personality so they can provide really helpful wedding guidance. Let us narrow down the gorgeous engagement ring options based on your zodiac sign!
Engagement Ring for Aquarius (January 20 to February 18)
Independent, Open Minded, Communicative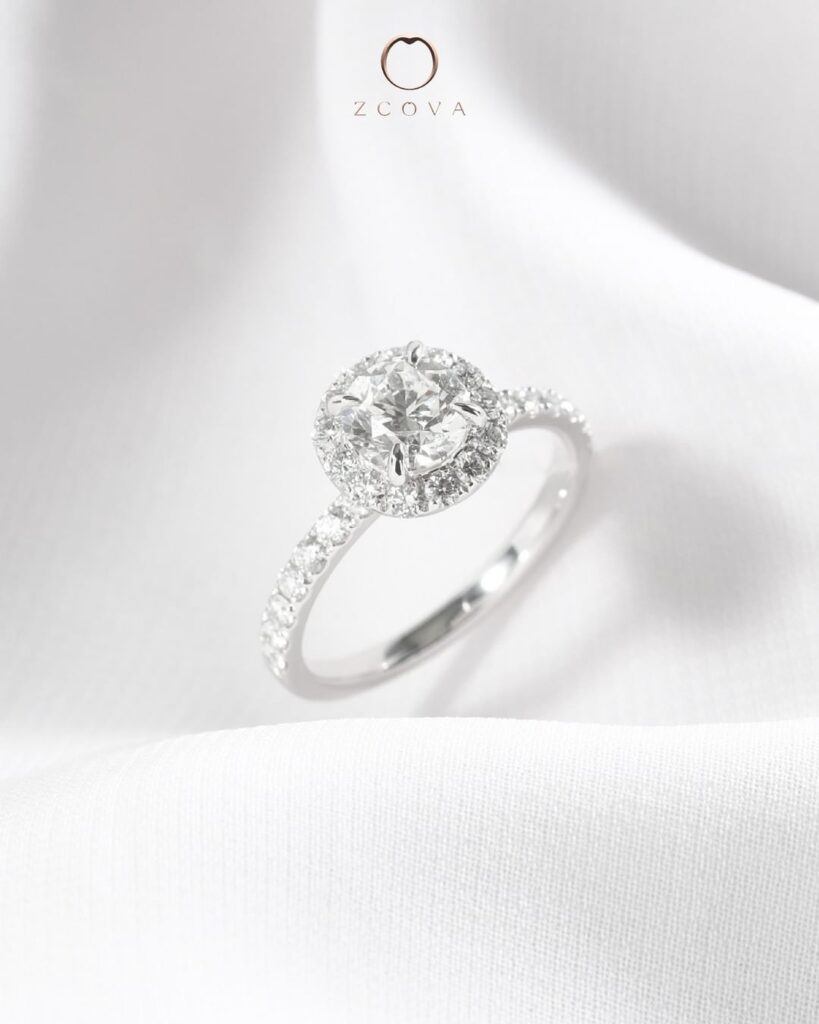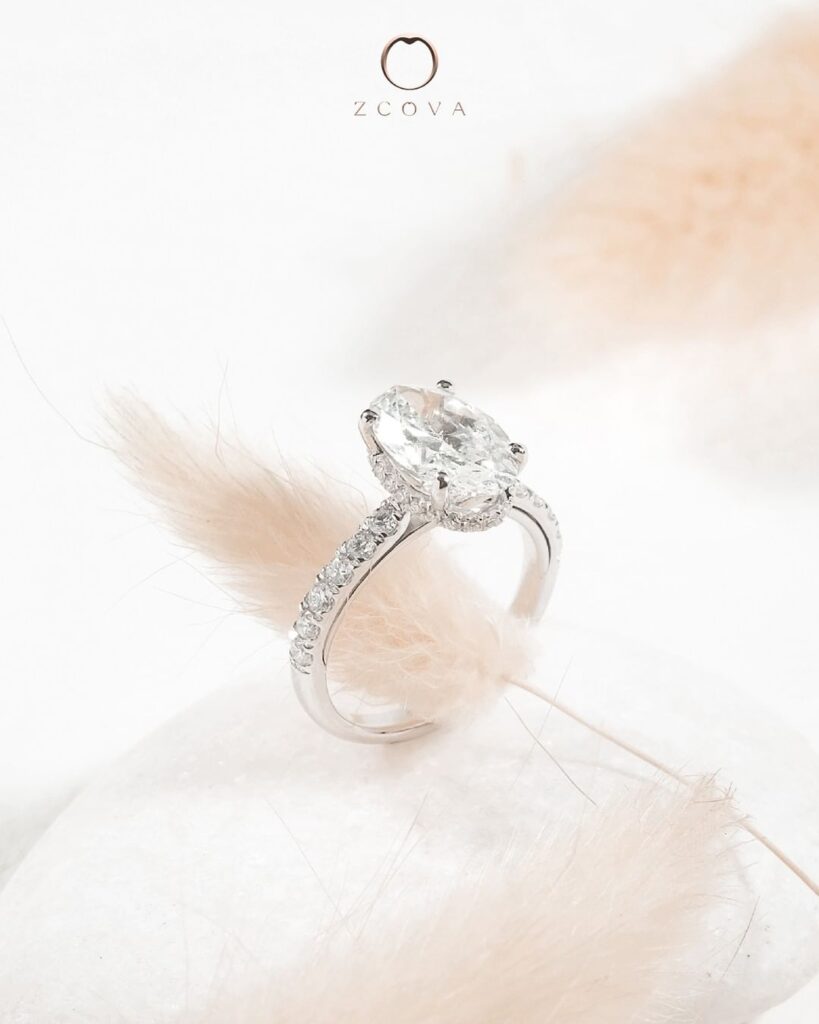 Those that are born in the beginning of the year tend to look towards the future and love to explore new things with their partner. Aquarius are communicative and are gifted at bringing people together. Therefore, we think that an Aquarius should go for the Halo Engagement Ring or Hidden Halo Engagement Ring as it represents them. The outer diamonds surrounding the center stone can represent them giving their love to the people around them.
Engagement Ring for Pisces (February 19 to March 20)
Creative, Empathetic, Free Spirit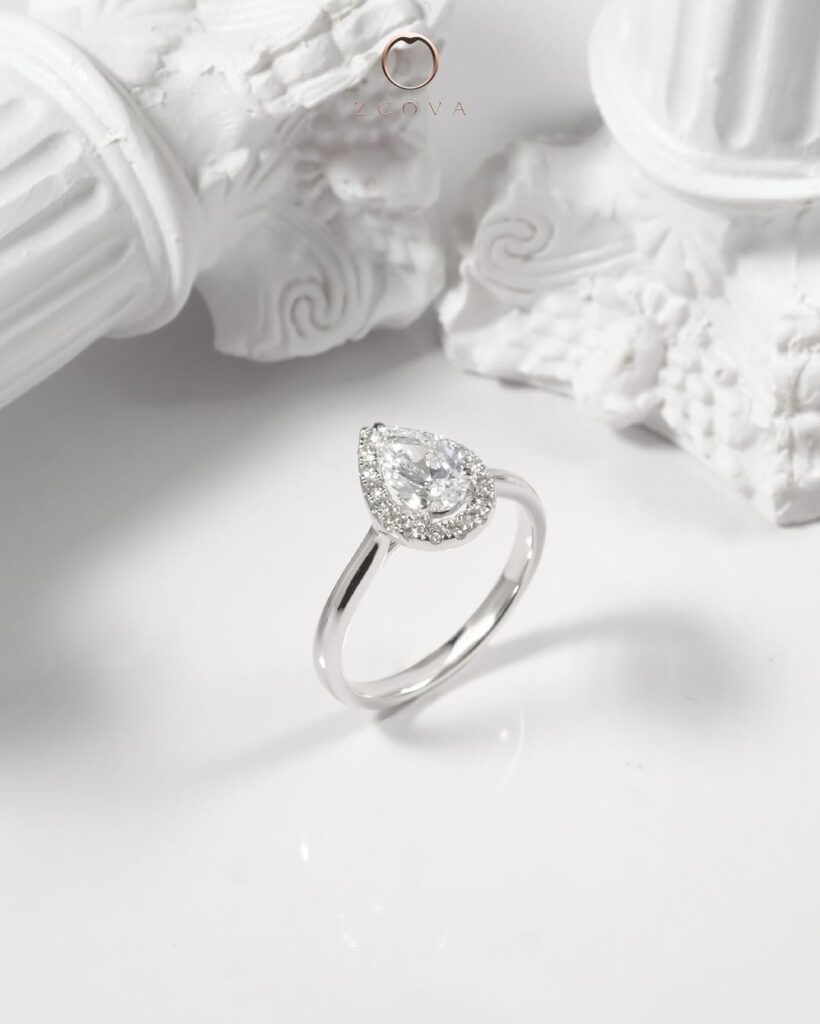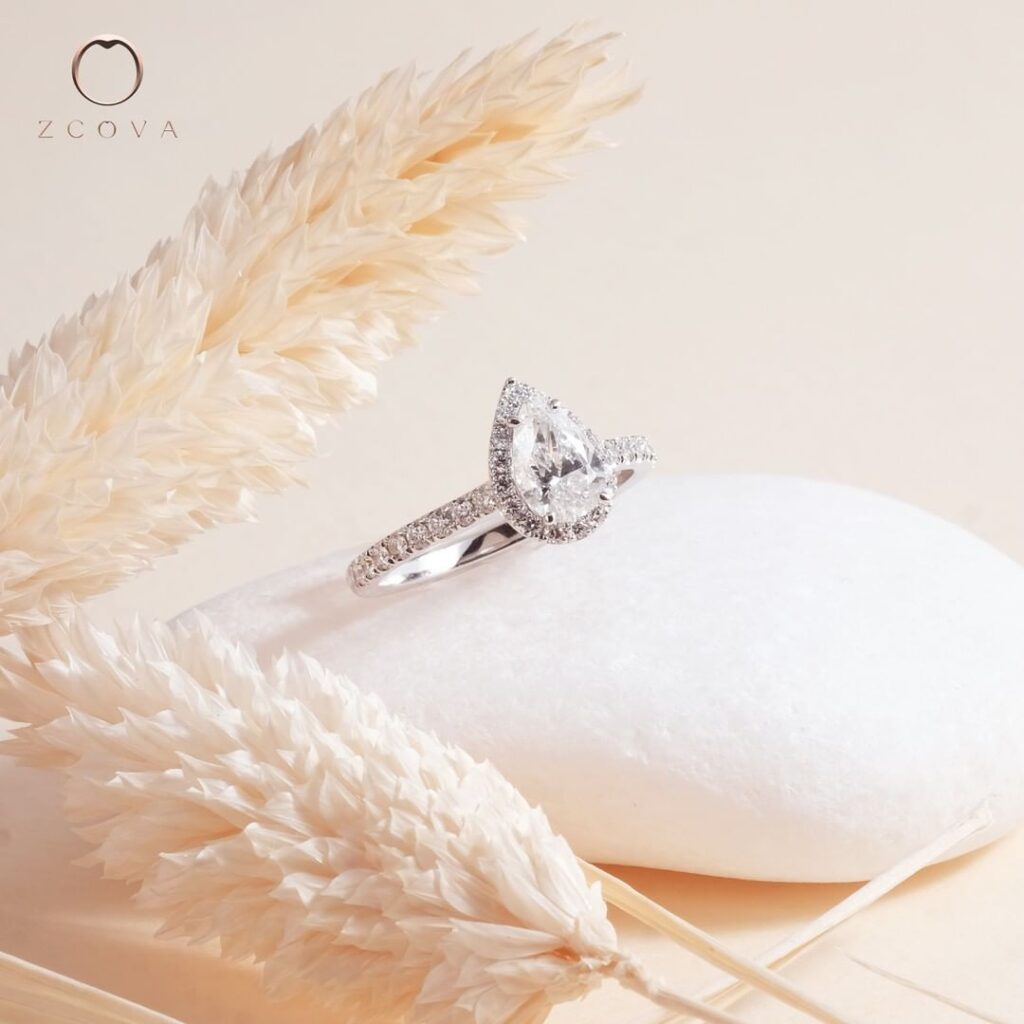 Pisces have a creative energy that makes them highly artistic and empathetic. They are sensitive and emotional as they value their relationships and are always looking for ways to express love. As such, Pear shaped diamond is perfect for a Pisces because it features a teardrop, matching their personality.
Engagement Ring for Aries (March 21 to April 19)
Optimistic, Fearless, Adventurous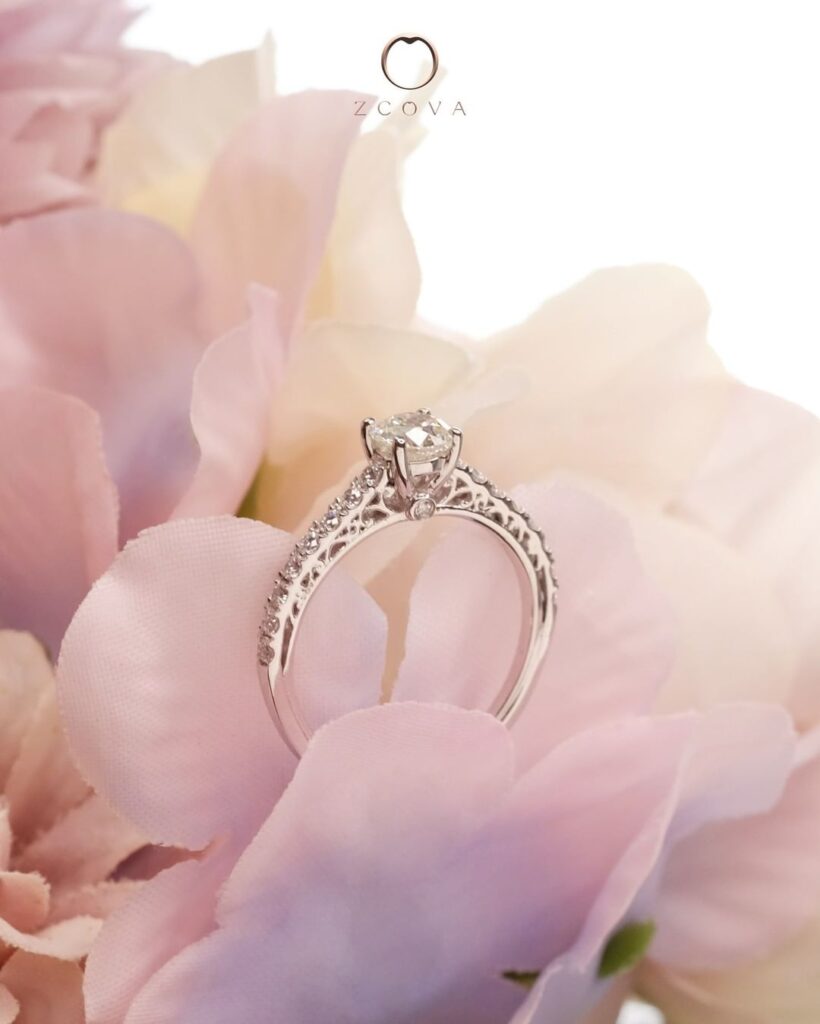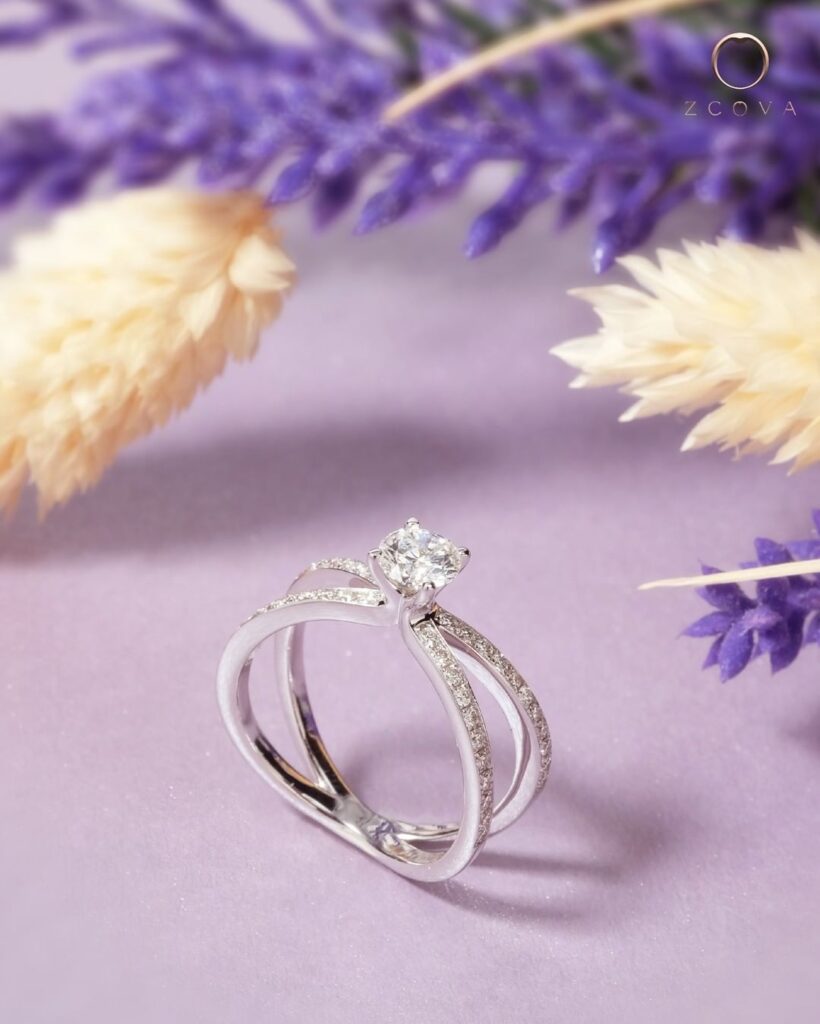 As Aries, they are known to be eager, competitive, and quick. They are the ones that have dreamt about their wedding day and want an engagement ring with a lot of bling! To echo the fearlessness of an Aries' spirit, they can go for a more adventurous design or customise a unique engagement ring – this includes choosing fancy-shaped stones like Princess, Marquise, or even 3 stone rings!
Engagement Ring for Taurus (April 20 to May 20)
Caring, Patient, Supportive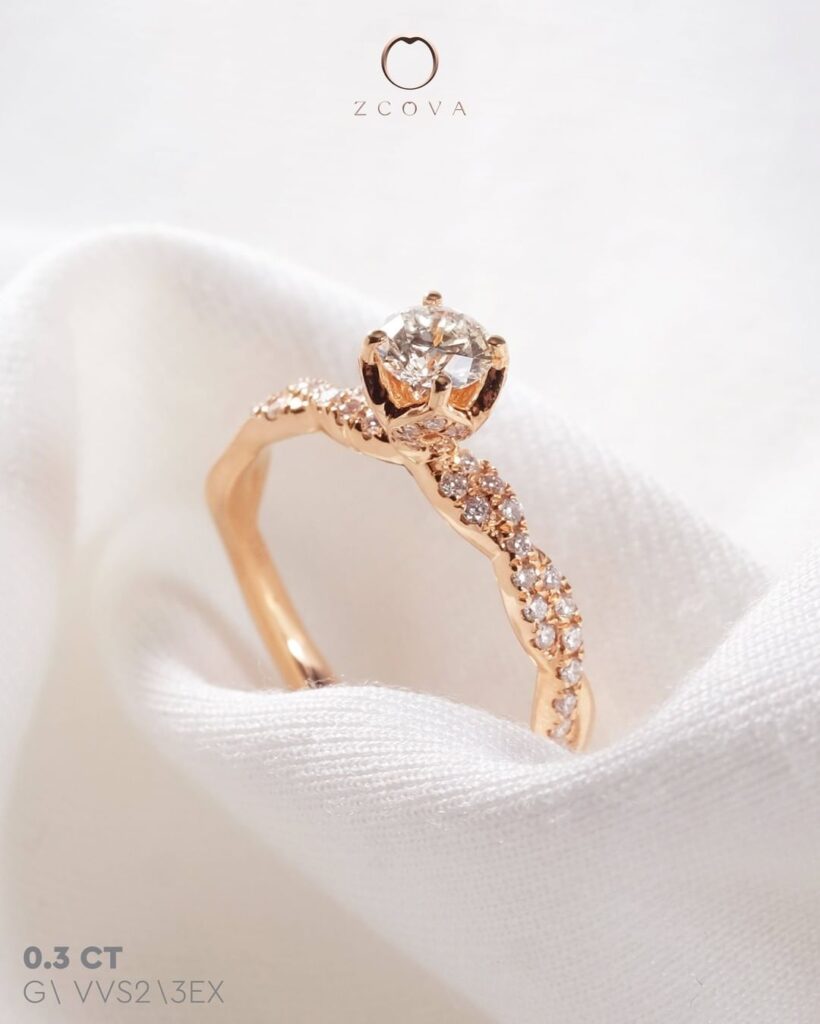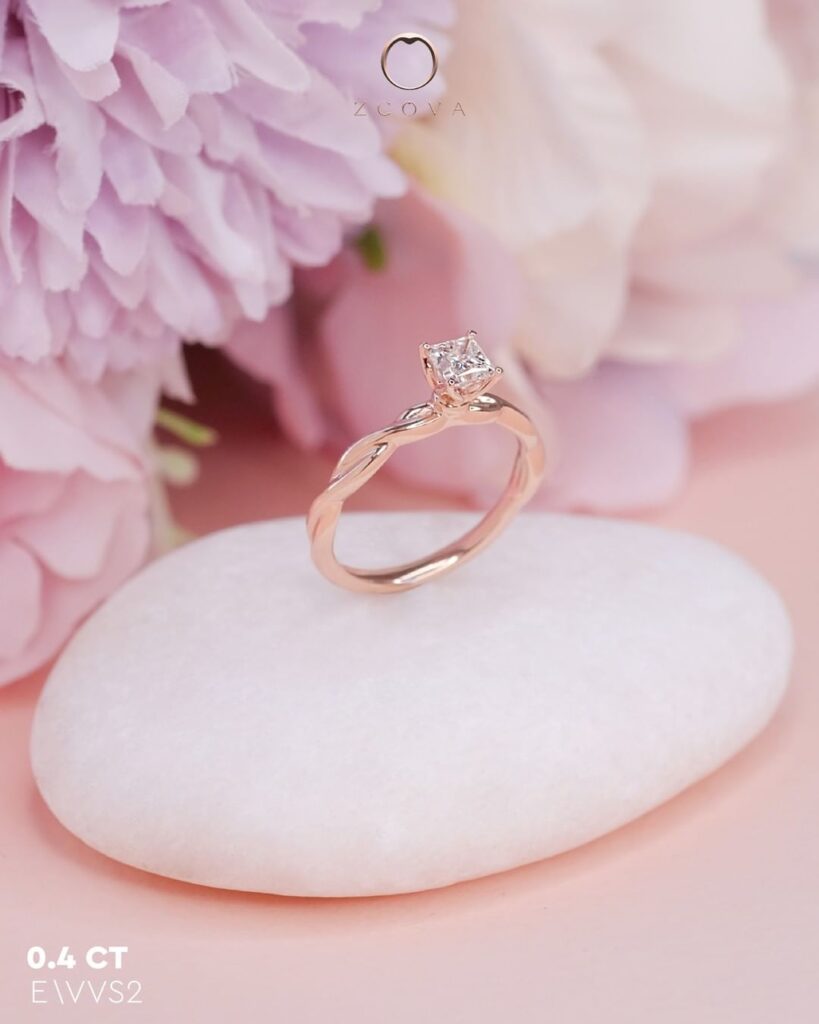 The true mark of a Taurus is being a down-to-earth person. They are dependable and have a caring and sensual heart, which makes them a treasured partner. The perfect engagement ring for Taurus is a twisted band, representing the intertwining of two souls with strong and lasting bonds with the people they love.
Engagement Ring for Gemini (May 21 to June 20)
Inquisitive, Witty, Versatile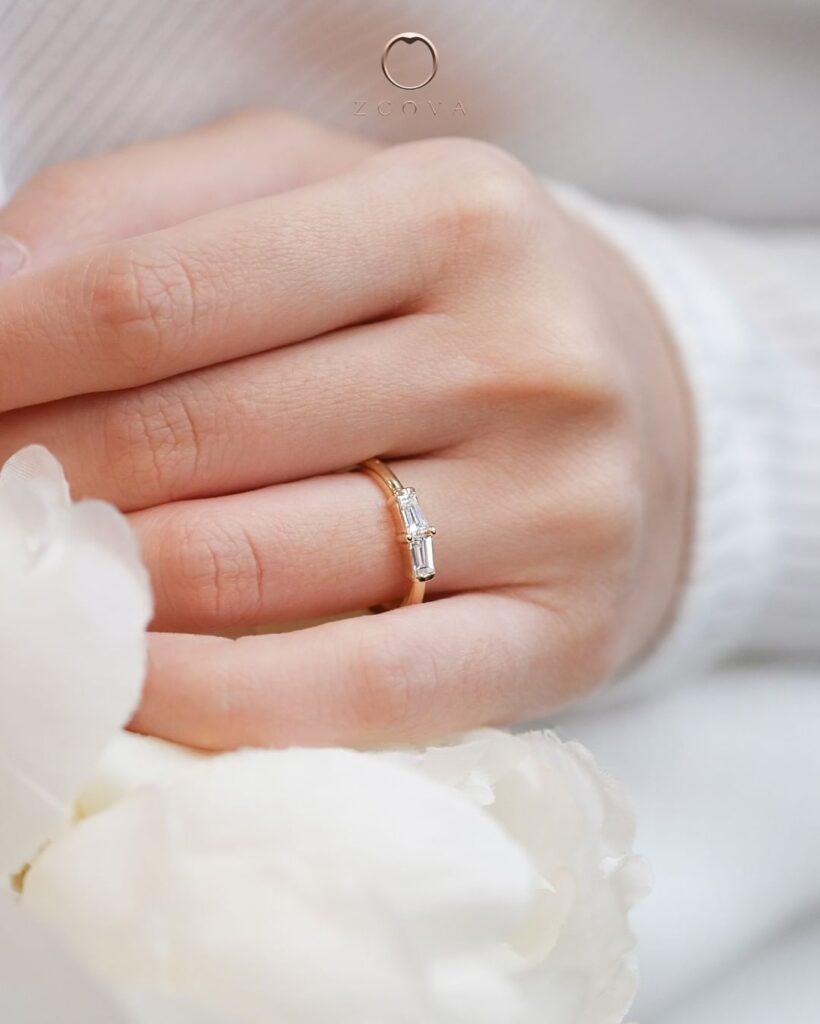 Gemini are known for being curious and indecisive. Based on their zodiac sign, they have a dual personality because their strength lies in their versatility. Therefore, the perfect engagement ring to fit Gemini will be a two-stone engagement ring – double bling for a dazzling personality!
Engagement Ring for Cancer (June 21 to July 22)
Expressive, Daydreamer, Loyal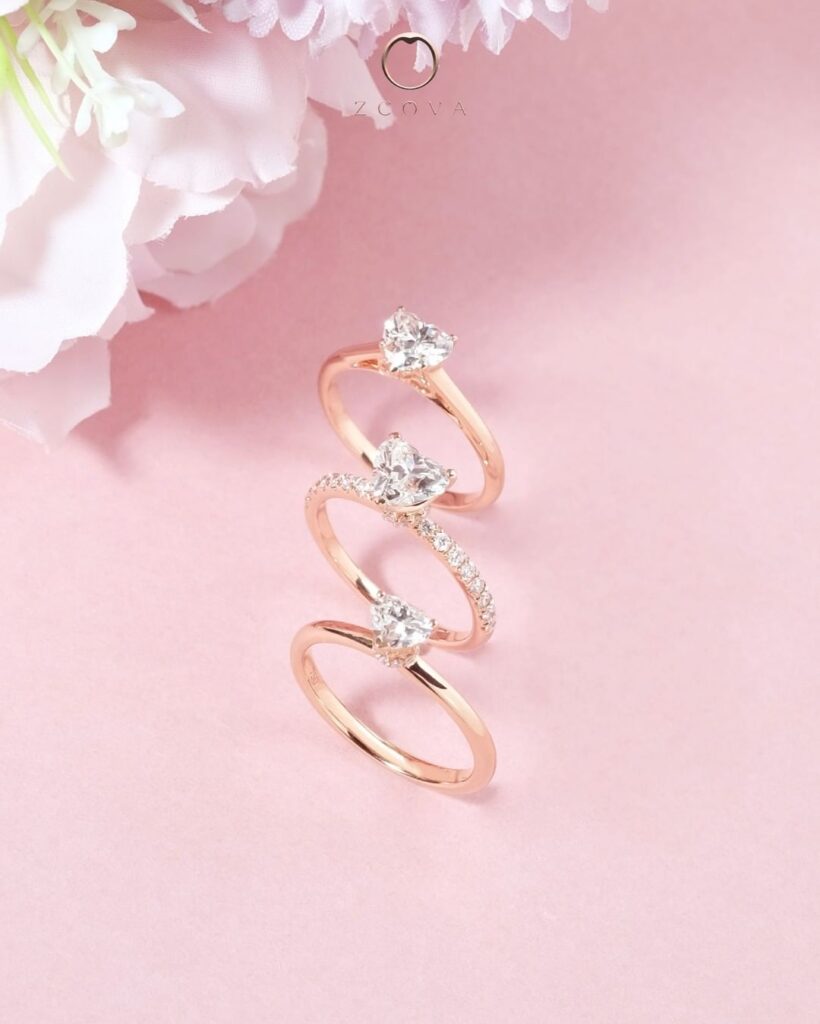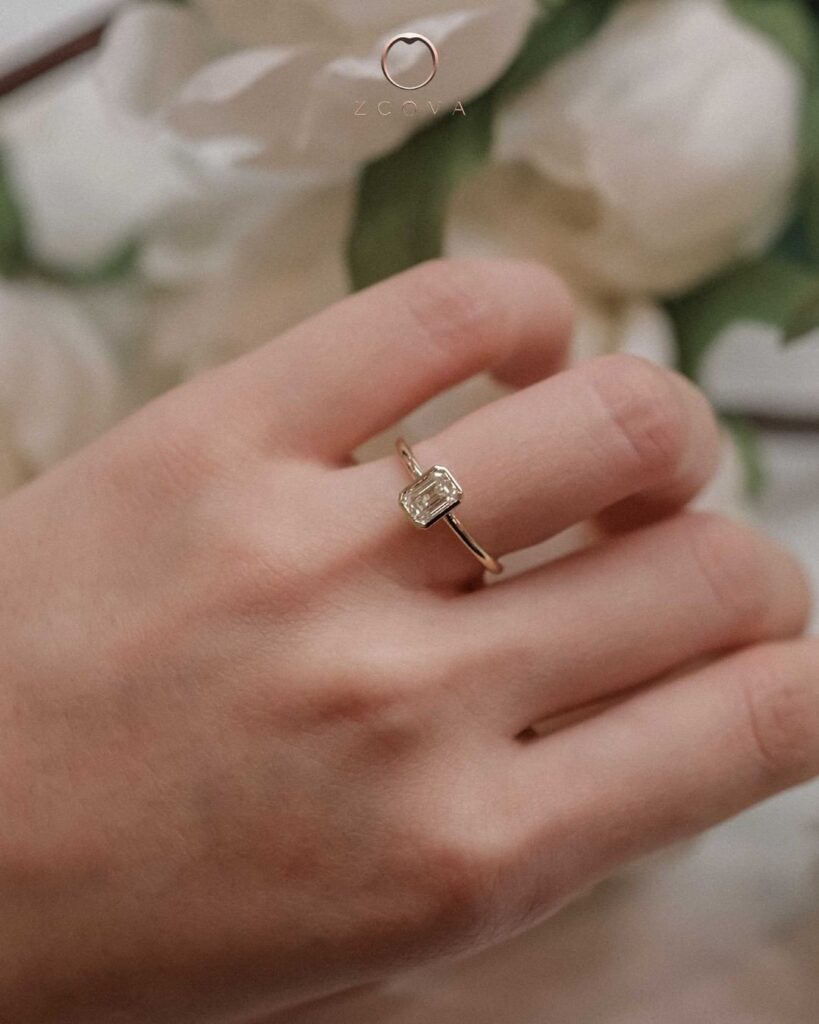 Cancer is emotional and protective. Once Cancer falls in love, they are the most loyal person on earth, which leads them to choosing their partner carefully. To reflect the depth of a Cancer's love, our pick for them is a Heart-shaped diamond or a bezel setting.
Engagement Ring for Leo (July 23 to August 22)
Courageous, Passionate, Confident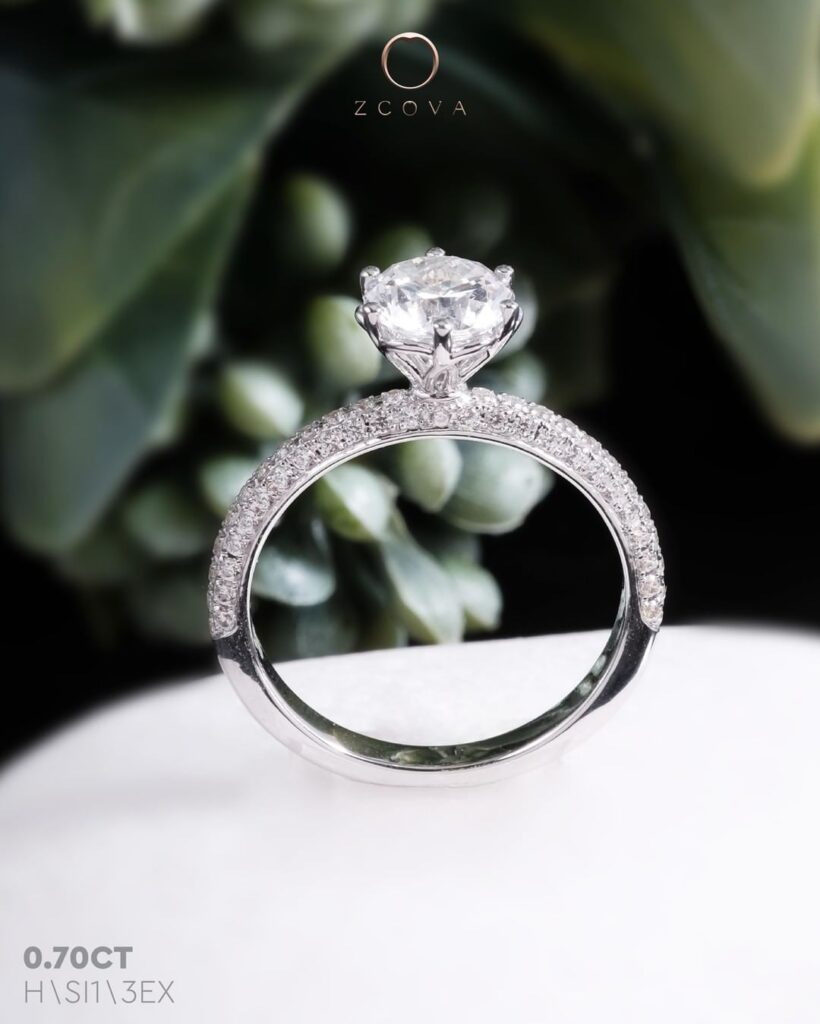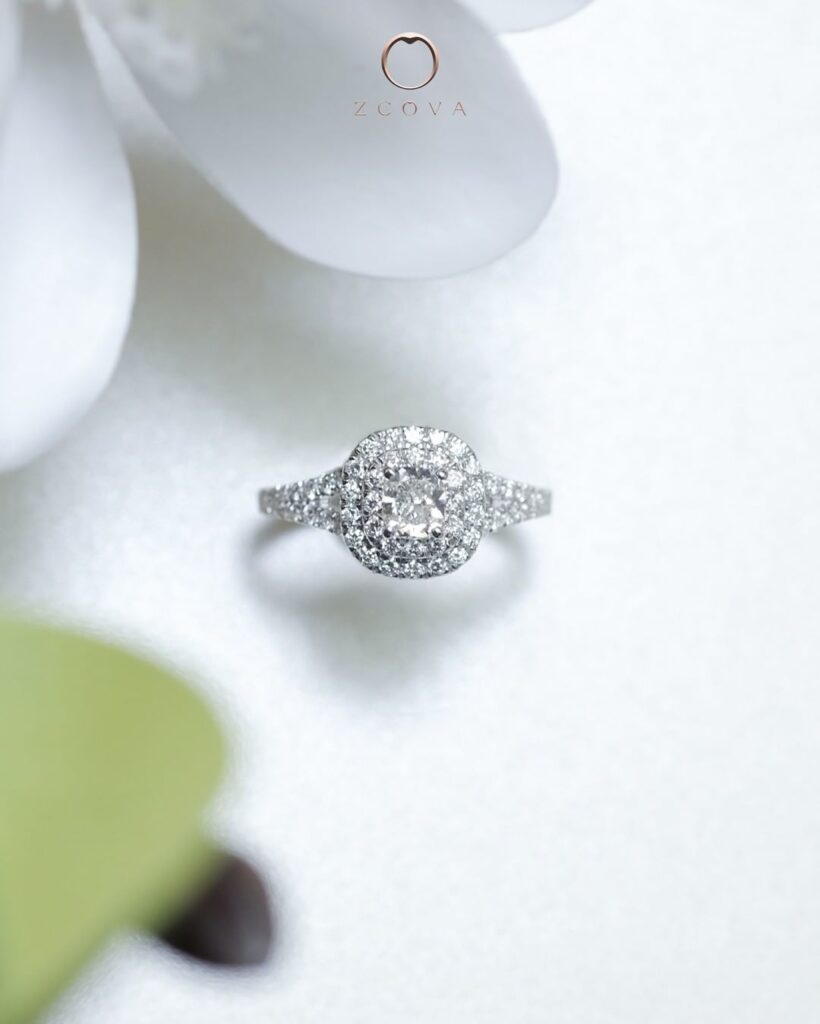 The Bold and fierce zodiac sign. Leo enjoys being the center of attention and is often the life of the party. They are deeply passionate about the things they care about. The best suit for Leo would be engagement rings with blinding sparkles that are as impossible to ignore as Leo themselves – Micro pave setting or a Double Halo setting!
Engagement Ring for Virgo (August 23 to September 22)
Organised, Perfectionist, Loving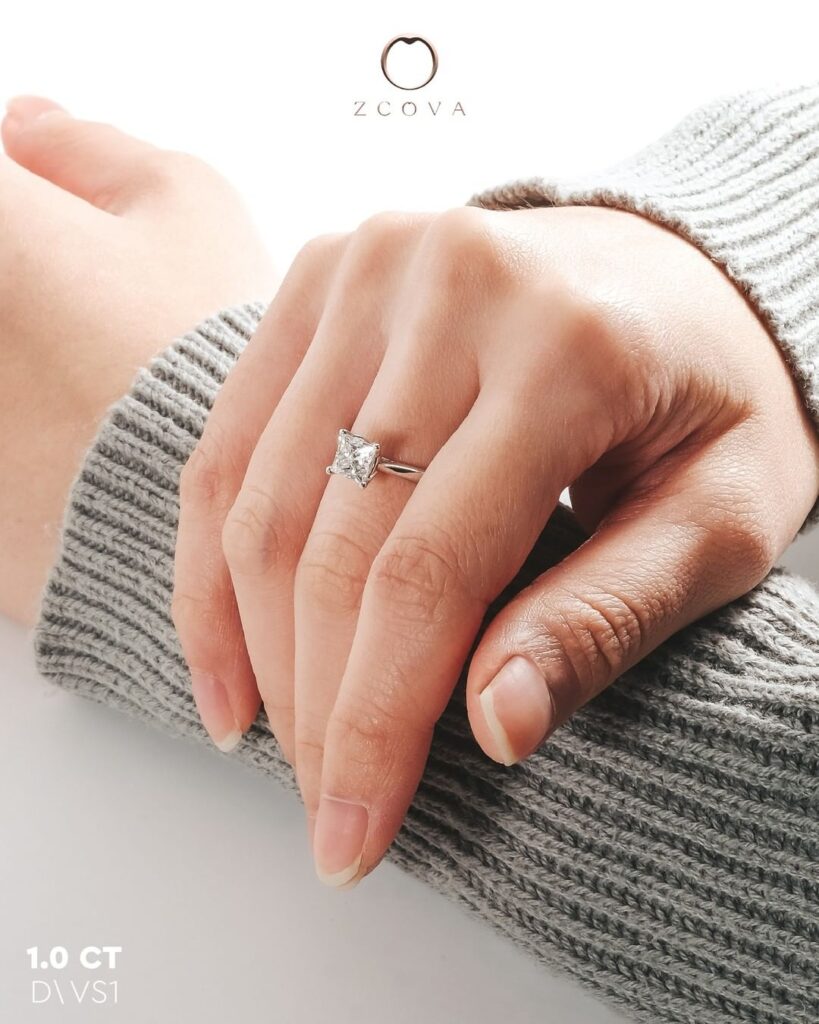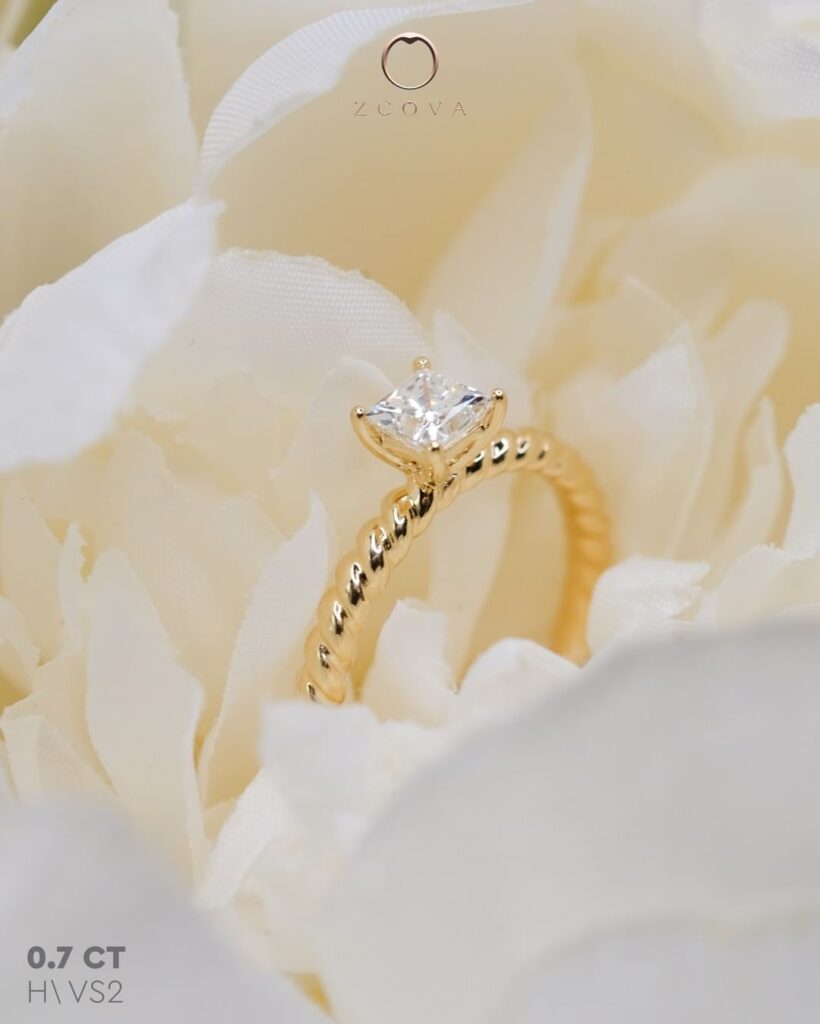 Virgo is also a down-to-earth person. They choose to impress people with their skills and mind. For this reason, a princess-cut diamond will be the right one for Virgo as it features a perfect square for their perfectionist traits!
Engagement Ring for Libra (September 23 to October 22)
Generous, Team Player, Fair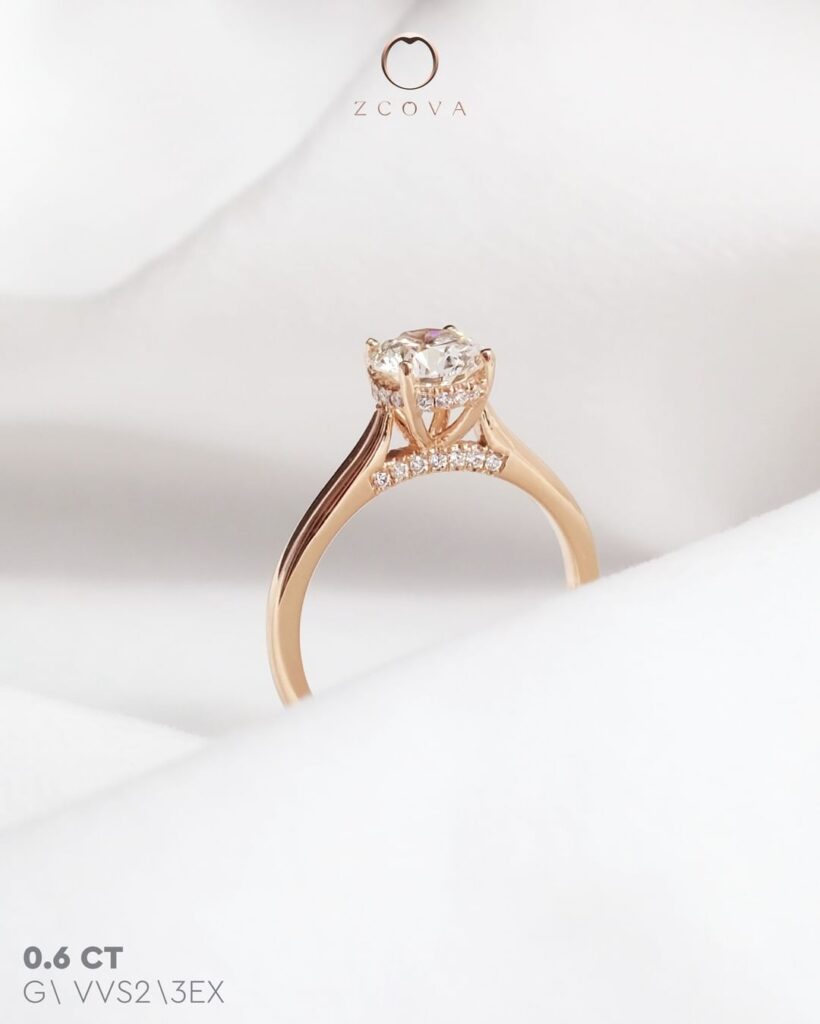 Ruled by balance. Anyone who knows a Libra knows that they are loved for their ability of being the best in all situations – a peacemaker with a generous heart. If your zodiac sign is Libra, perhaps you can go for a diamond bridge engagement ring setting that represents your personality that is balanced by grace and serenity.
Engagement Ring for Scorpio (October 23 to November 21)
Brave, Introspective, Determined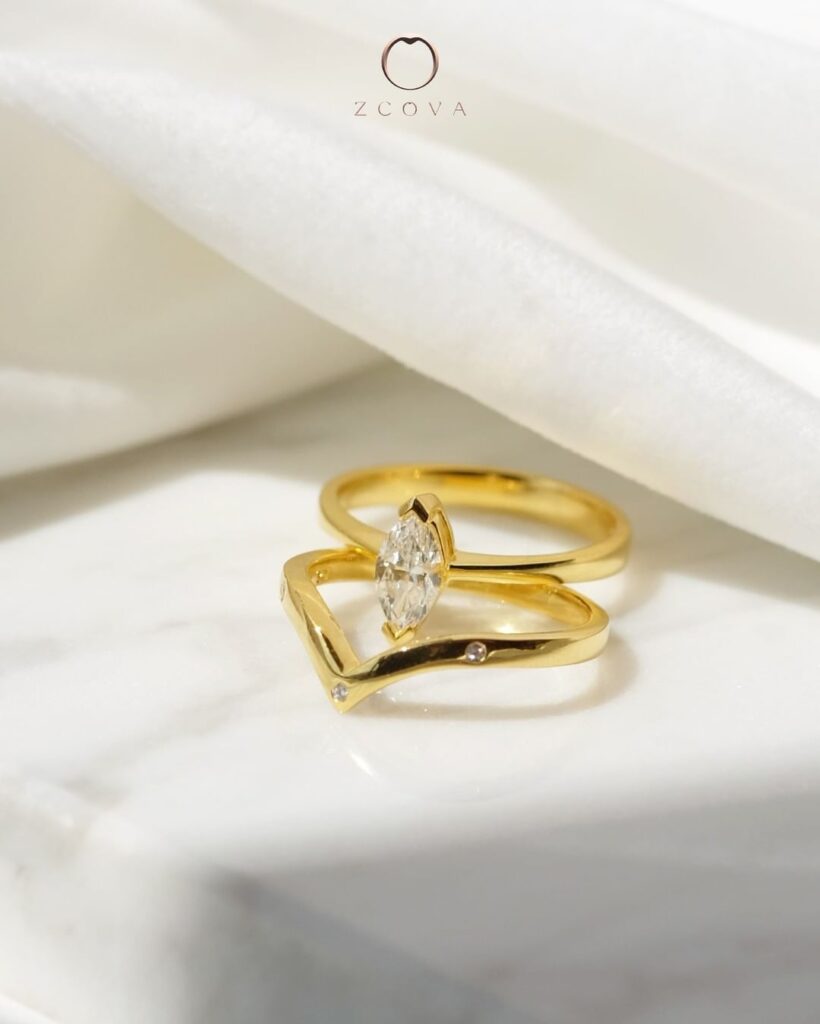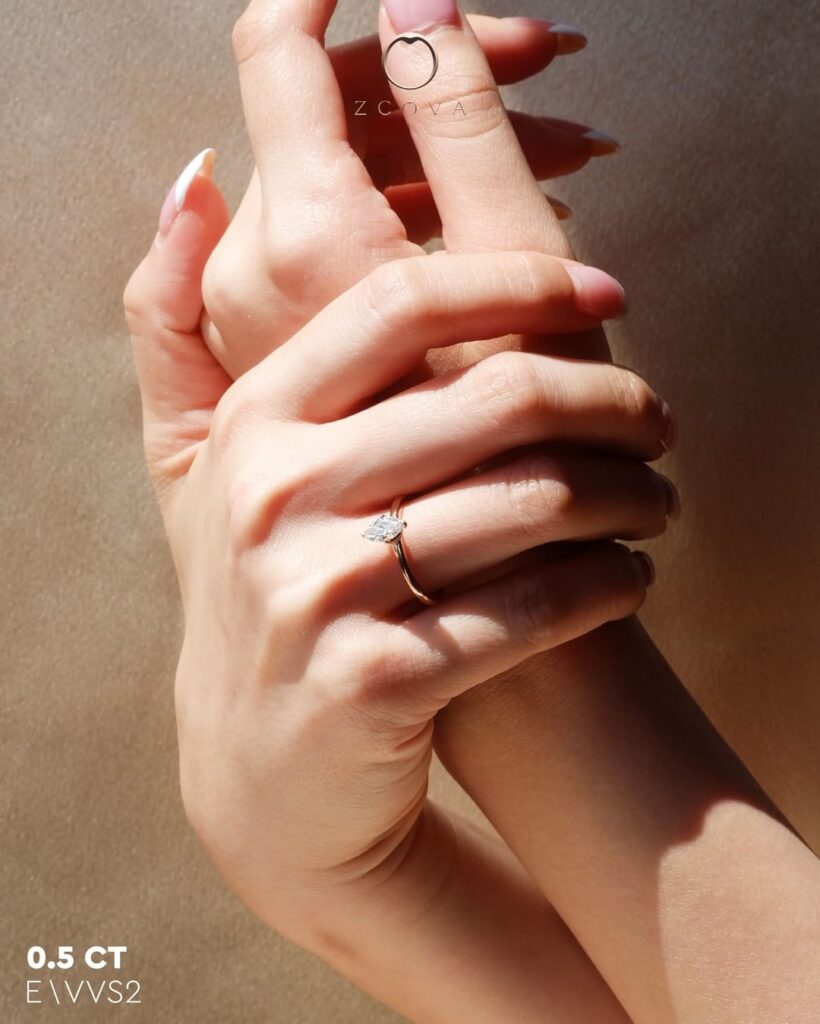 The strength of a Scorpio is their determination to make the most of their life and love. They know what they want and are very passionate in the things they do. To fit their personality, a marquise diamond would match the vitality of a Scorpio because it features a sharp edge that represents their bold presence and determination.
Engagement Ring for Sagittarius (November 22 to December 21)
Funny, Romantic, Friendly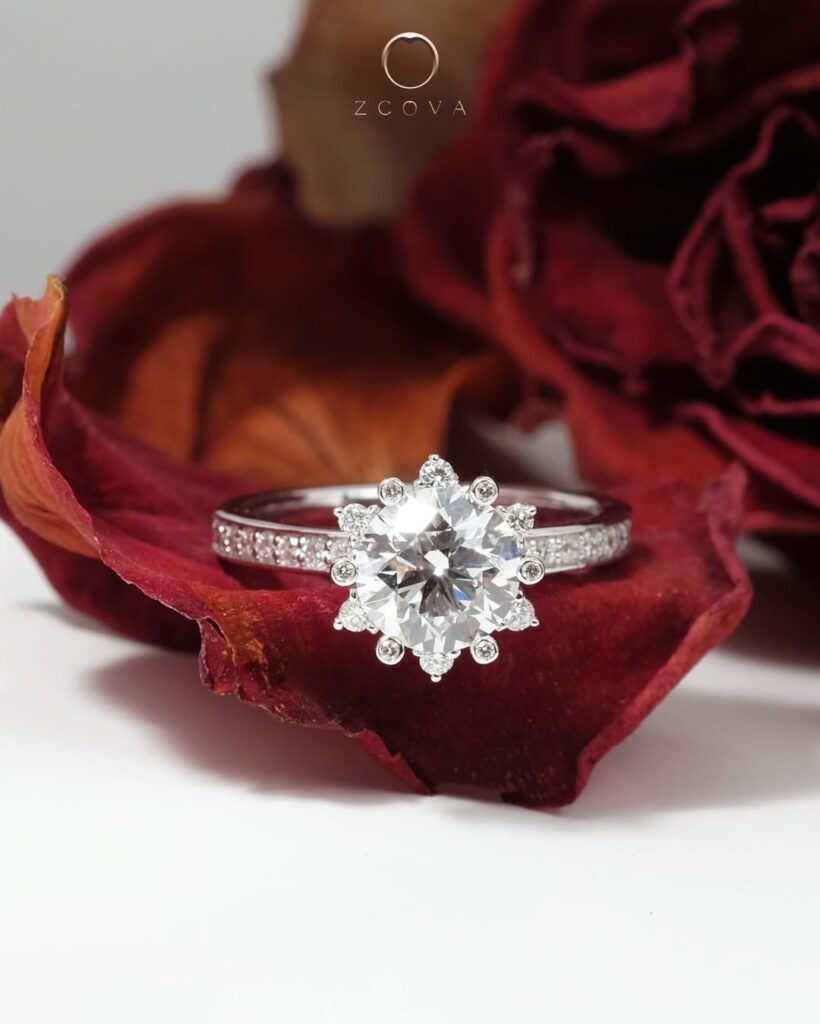 Fun to be with. A Sagittarius has a sense of humor and can easily make friends everywhere they go. They are like a ray of sunshine that is able to brighten up their partner or friends. This humorous zodiac sign reminds us of the sunflower setting engagement ring and tulip pave setting engagement ring, which represents the positive vibes they bring to people.
Engagement Ring for Capricorn (December 22 to January 19)
Ambitious, Devoted, Supportive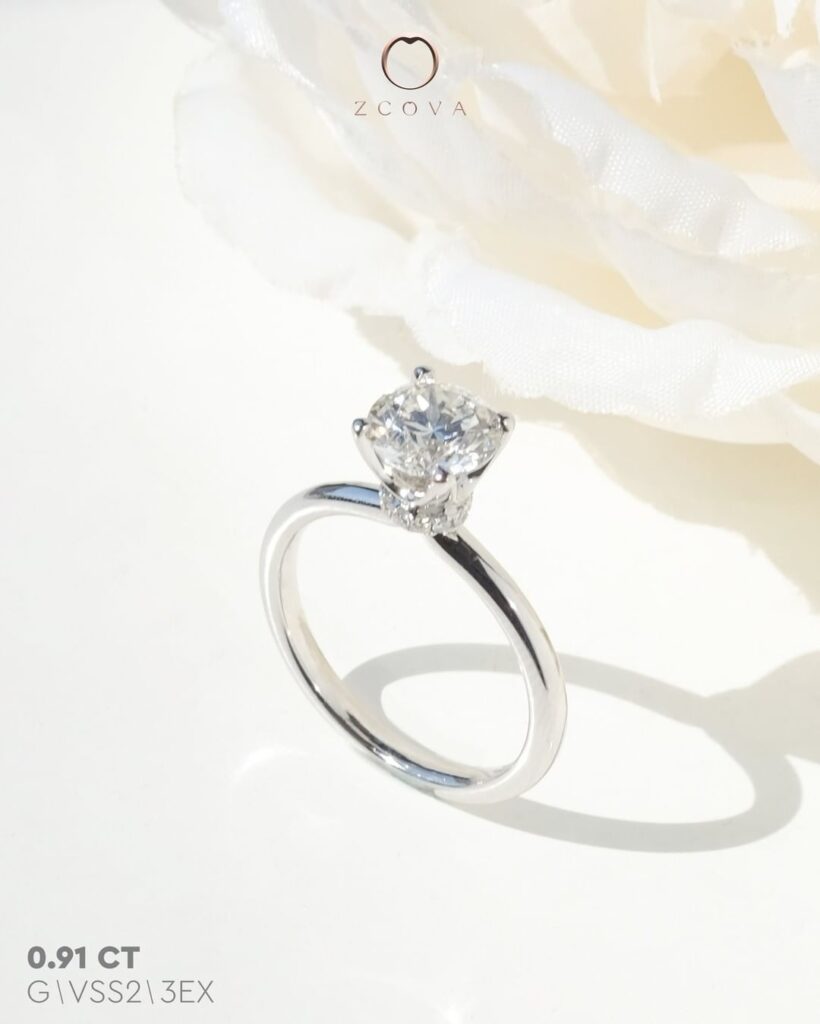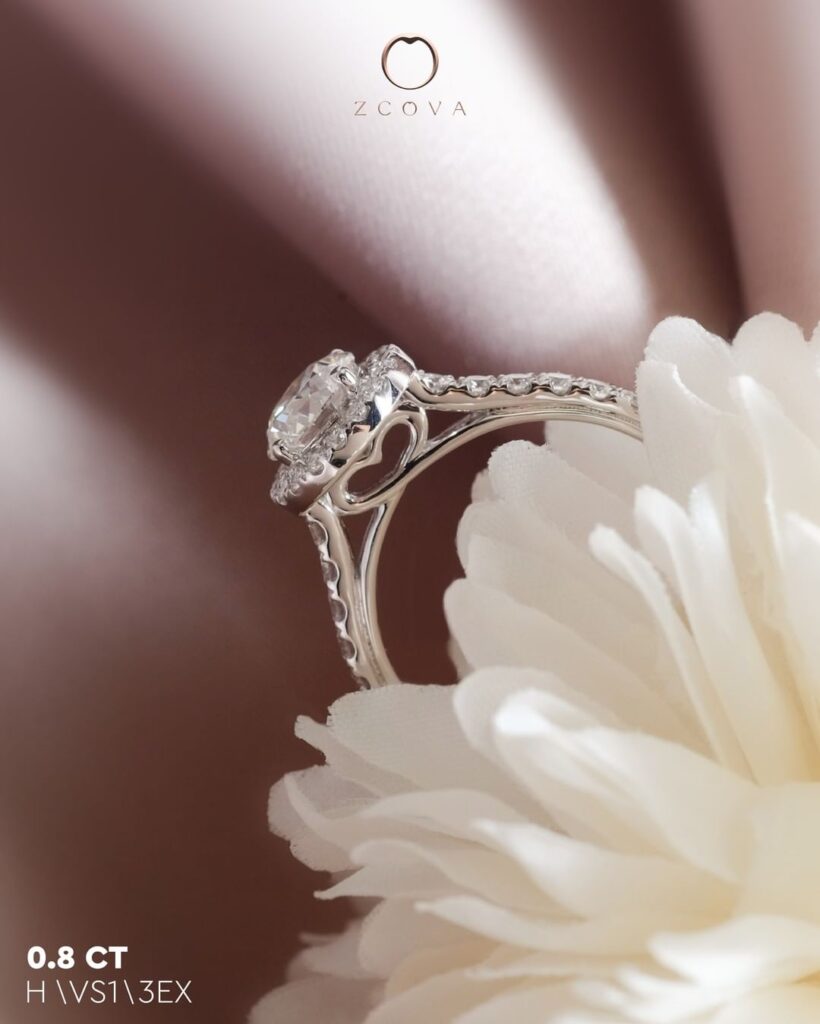 Not only do Capricorns work hard, they also encourage others to bring out the best in them. If you're in love with a Capricorn, they tend to support their partner and are even willing to solve any problem together with you. This is why we picked our popular Lia Engagement Ring and Ame Engagement Ring. These designs have a small pave donut and a hidden heart that lifts up the center stone, symbolizing a supportive Capricorn.
This is the time to create a memorable moment in your life. Same goes to getting an Engagement Ring, it is just as important as your proposal. Don't worry, ZCOVA is here to assist you! If you have any questions or concerns, feel free to leave us a message and we will assist you to get the perfect solution!
Looking to customise an engagement ring? Or still looking for more inspiration? Check out some of our engagement ring designs or speak to us!