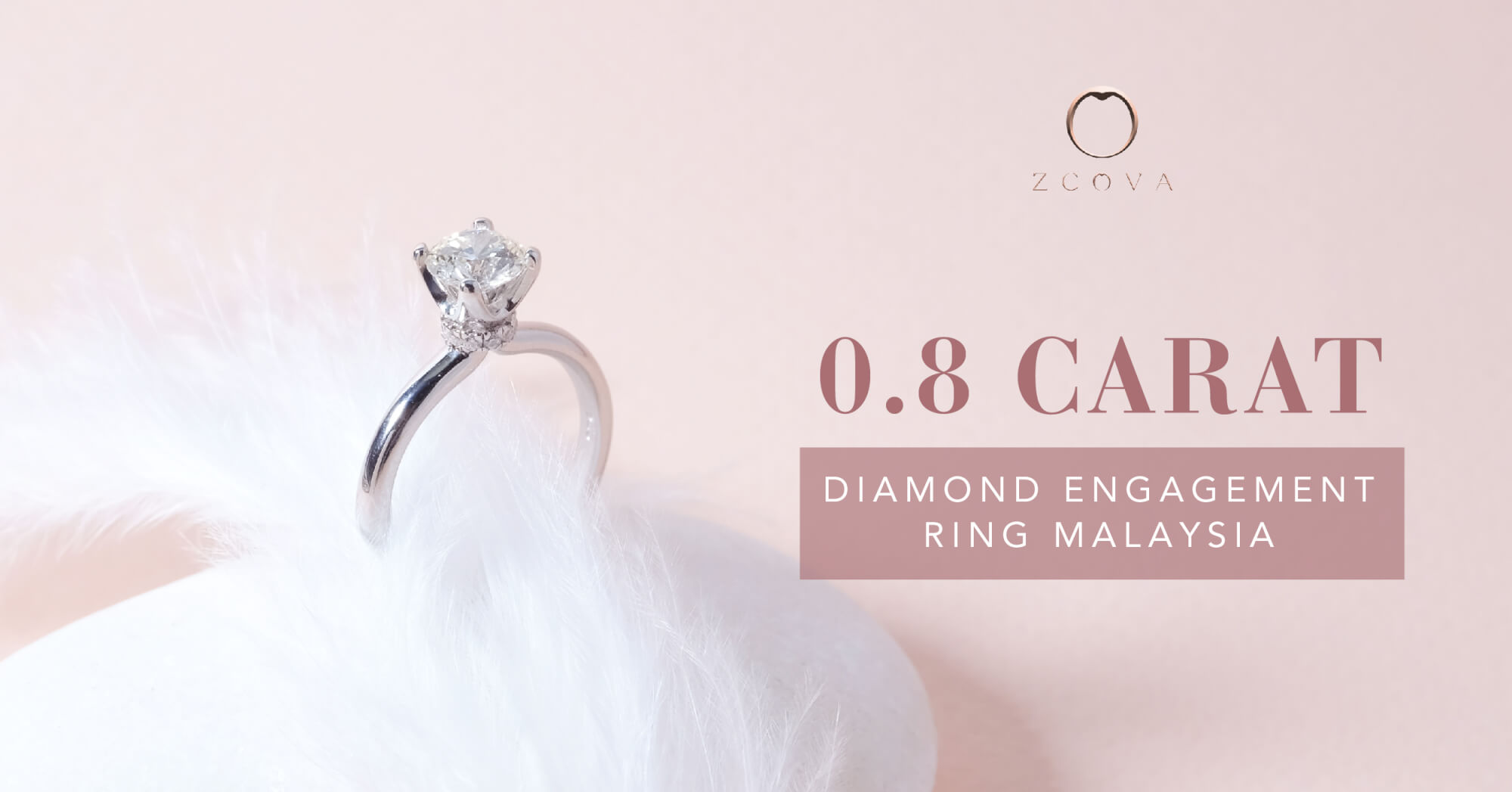 0.8 Carat Diamond Engagement Ring Malaysia
Discover our wide range of 0.8CT diamond ring and jewellery designs. There are many people who look for a bigger diamond size engagement ring and a 0.8CT diamond is a popular choice for engagement rings, fashion rings, loose diamonds, pendant necklaces, and diamond earring.
When people talk about diamonds, the first thing that comes to mind is the carat weight and size. But what are the important things you need to know when buying a diamond? Here are some of the questions asked by our customers.
How big is a 0.8 carat diamond? Is 0.8ct big enough?
The truth is, everybody's personal preference is different. What may seem too small or big to you may be the ideal size for someone else. However, here's a reference for you to estimate your diamond engagement ring size.
What setting do you suggest for a 0.8CT diamond?
A 0.8 carat diamond already looks beautiful as a solitaire engagement ring but if you're aiming for more sparkles, you can go for a pave setting. If you're looking for a bigger diamond, you can go for halo setting or tulip setting as it makes your diamond look bigger.
0.8 carat diamond price
The price of a 0.8CT diamond depends on the specs that you choose. The colour, carat, cut, and clarity that you choose will affect the price of a diamond. After choosing your diamond, select your preferred 18K gold engagement ring setting.
If you have any questions, please feel free to speak to our gemologist to understand more before choosing the diamond!
0.8CT diamond on hand
To make it easier for you to estimate the size of a 0.8CT diamond, here's how it looks on a US size 5 finger.
The difference between 0.8CT and 1CT
For your reference, here's the carat size comparison between 0.8CT and 1CT diamond. For more questions regarding diamonds, speak to our consultants for further information!