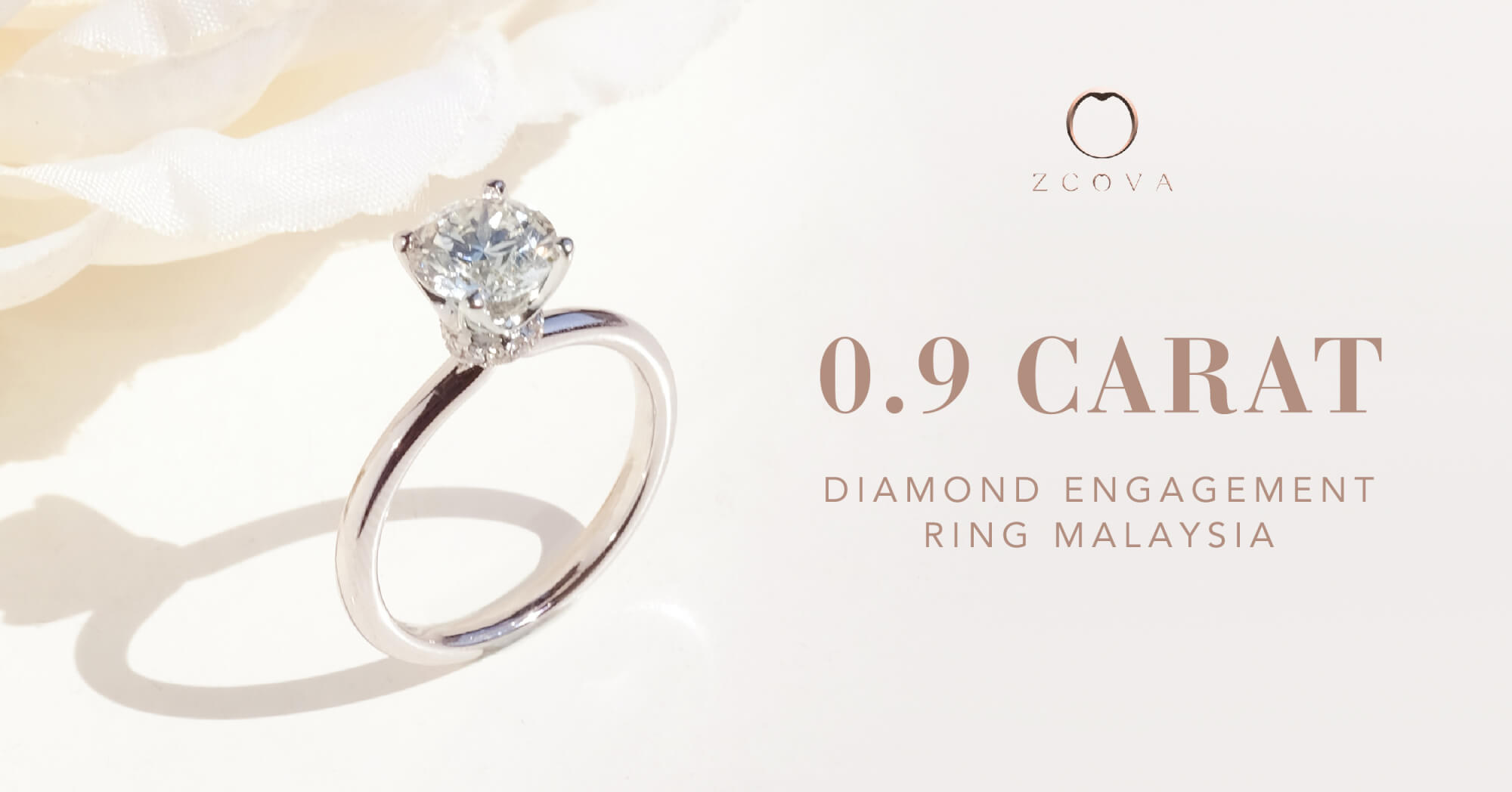 0.9 Carat Diamond Engagement Ring Malaysia
There are many people who prefer bigger diamond engagement rings as it looks gorgeous and luxurious. If you're not a fan of Halo engagement rings, you can go for a bigger diamond engagement ring!
0.9CT diamonds are a customer favourite for engagement rings, earrings, and pendants!
How big is a 0.90 carat diamond? Is 0.9CT too big?
The size of the diamond engagement ring and whether it's the perfect size is a matter of your personal preference. Here are some photos of a 0.9 carat diamond engagement ring on finger.
Which is your favorite 0.9CT design? Can't decide which one to get? Speak to us and we can help you to compare diamonds with unbiased opinion so you can make a smart decision!
How much does a 0.9 carat diamond cost?
Well, a 0.9 carat diamond size will definitely cost more as it is a bigger diamond. It all depends on the diamond specifications you're choosing.
If you go for a lower spec J colour with a lower eye clean clarity, you can still enjoy the bigger carat size while compromising on the other 4Cs.
For more questions, do not hesitate to speak to us. We're more than happy to assist you!