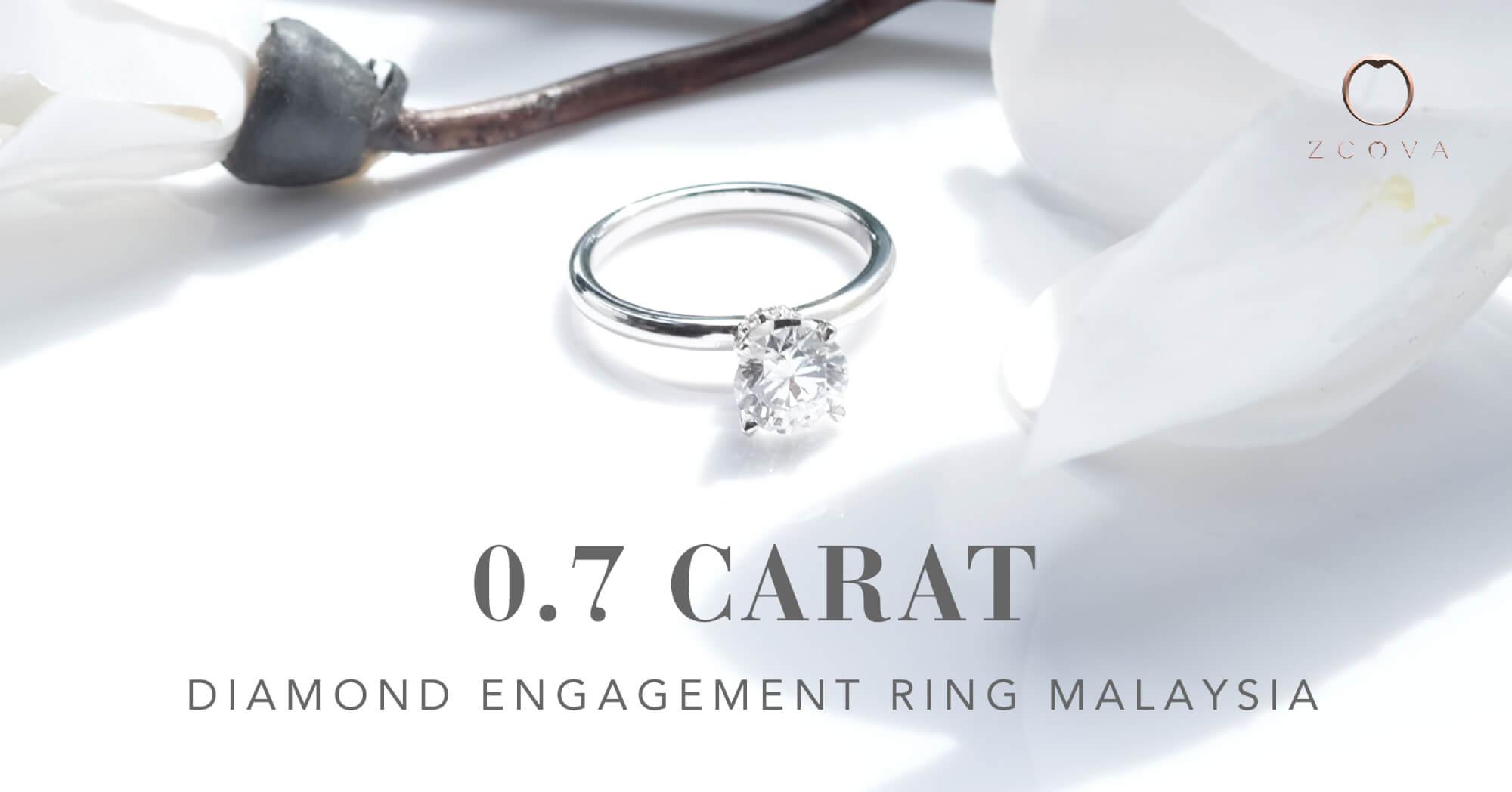 0.7 Carat Diamond Engagement Ring Malaysia
There are many considerations when buying a diamond engagement ring. To alleviate your worries, here are some tips and ideas for you to consider before buying.
Choosing a diamond is one thing but choosing a 'good' diamond is very important. Our in-house gemologist will provide free education for customers to make informed decisions when buying jewellery. Speak to us to choose your diamond!
How big is a 0.7CT diamond?
A 0.7CT is one of the popular sizes for diamond engagement rings. It has a good balance around the finger, making it "just nice" for diamond engagement rings.
Many of you might not know how big a 0.7CT diamond is. For your reference, here's some videos of a 0.7CT diamond on hand.
Ways to make 0.7CT diamond bigger
#1 Pick a fancy shape diamond instead of round diamond
The most common shape is the round diamond but in order to make your diamond look bigger, you can choose shapes like oval, marquise or pear shapes.
#2 Choose a Thinner Band with a Prong Setting
Choosing a thinner band can make your diamond stand out and appear larger. Not only that, you can also choose a prong setting over the bezel setting as it covers less of the stone, allows more light to enter, and sparkles more.
Comparison of a 0.7 carat diamond thin band vs a thick band setting:
#3 Halo setting and Tulip Setting
Choosing a halo setting or a tulip setting is the right choice to make your diamond look larger without having to spend much more.
A halo setting adds additional bling to your engagement ring while a tulip setting creates an illusion that the center diamond is bigger than it is.
Here's the comparison of the settings to make your 0.7 carat diamond look larger:
How much is a 0.7CT diamond?
A 0.7CT diamond price varies depending on the specifications you choose. If you pick a maximum bling diamond, it will cost much more for a higher specification. Browse 0.7CT diamond prices on the ZCOVA website or speak to us to choose your diamond!
0.7CT Diamond Engagement Ring and Jewellery Design