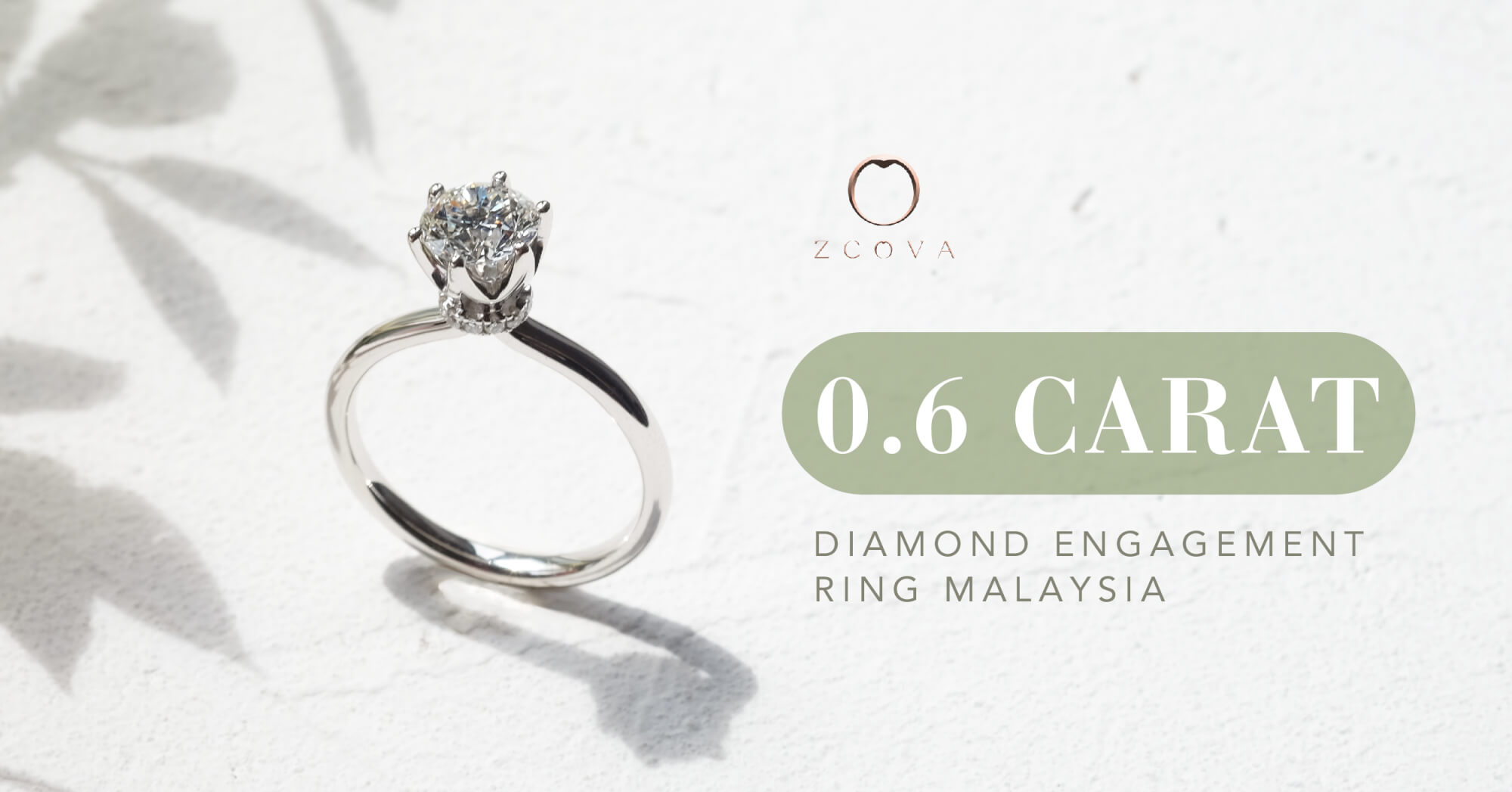 0.6 Carat Diamond Engagement Ring Malaysia
A 0.6CT diamond is the most common and popular choice for engagement rings, loose diamond, earring, bracelet, pendant or diamond necklaces.
At ZCOVA, we have a wide variety of shapes for 0.6CT diamond engagement rings. The most popular diamond shape is the round brilliant cut, followed by the princess cut, cushion cut, oval cut, and more. You can take a look at the different diamond shapes on our website.
How big is a 0.6CT diamond?
A 0.6CT is just nice for anyone who is looking for a bigger diamond. You can choose an oval cut, marquise cut or pear cut for a bigger looking diamond. Halo setting can also make your 0.6CT diamond ring larger as well as create more sparkles. These trending diamond shapes appear larger and can also elongate your fingers.
How much does a 0.6CT diamond cost?
Many people misunderstood about diamonds where the price is solely based on the carat size. This is not entirely true because the value of a diamond is also affected by the diamond 4Cs.
Carat weight should not be the only consideration. Yes, you can definitely get a cheaper 0.6CT diamond with low specs but if you're looking for a shiny and brilliant diamond, the specs of your diamond are very important. Speak to our Gemologist for advice on how to pick excellent diamonds.
0.6CT Diamond Engagement Ring and Jewellery Design