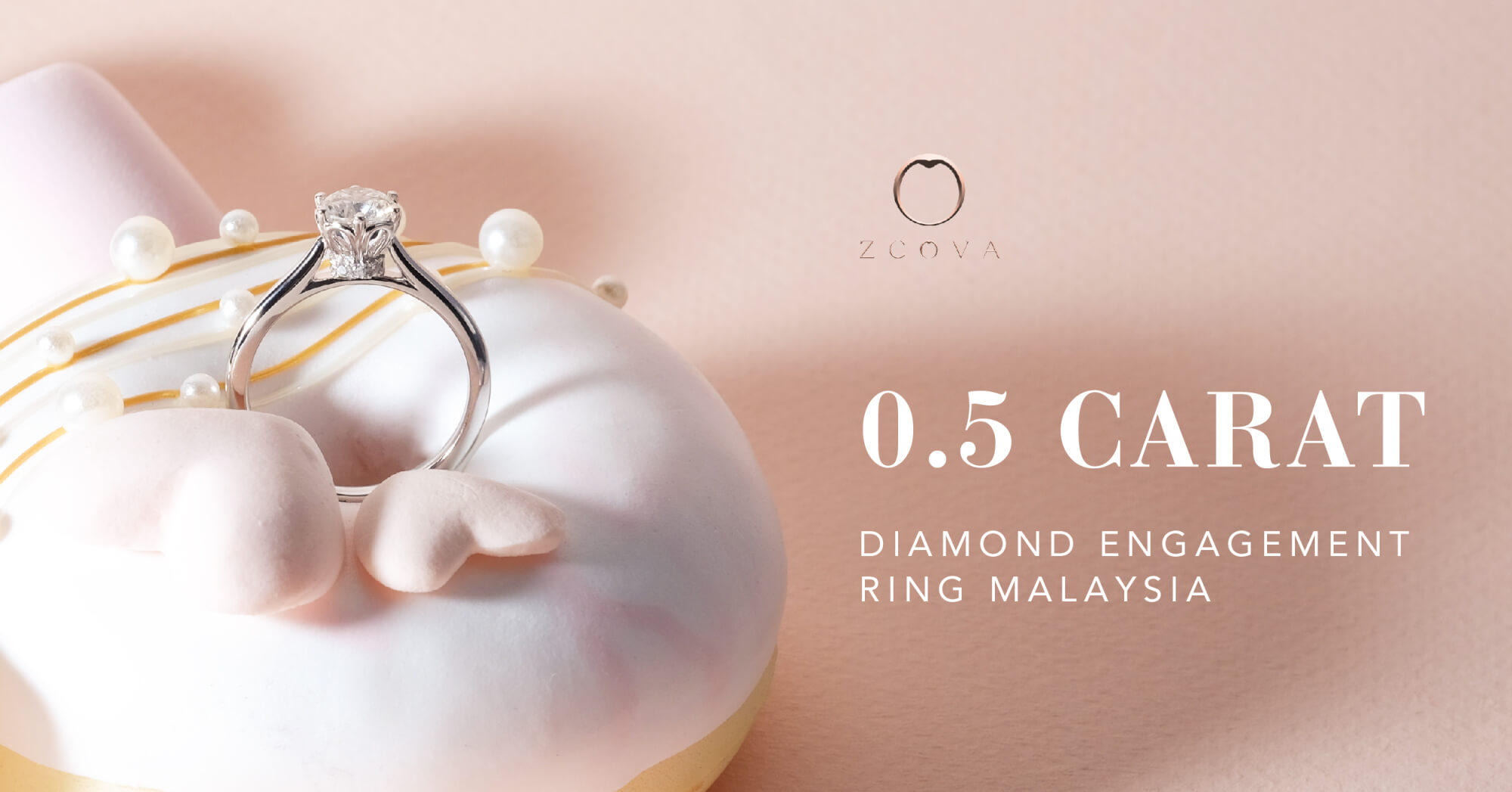 0.5 Carat Diamond Engagement Ring Malaysia
If you're planning an affordable proposal to save up for your honeymoon, a half-a-carat diamond engagement ring is a good option as it keeps it within your price range while getting a good diamond size.
Let's take a look at some of the common questions asked about 0.5CT diamonds.
How big is a 0.5CT diamond?
A 0.5 carat diamond is a very good size for an engagement ring if you prefer a "not too big and not too small" ring. Besides, there are many other shapes that you can pick that will make your 0.5CT diamond look bigger. For example, oval-shaped diamond, or emerald diamond.
You can take a look at the carat size by using the AR Try On on our website to have an estimation of your diamond engagement ring size.
Comparing 0.5CT diamond and 1CT diamond on hand
How much is 0.5CT diamond?
There is no single answer to this question regarding the exact price of a 0.5CT diamond ring. It all depends on the shape and specs of the diamond you picked. You can read about the diamond 4Cs here. However, you can browse on our website to check the 0.5CT diamond price.
Tips to make your 0.5CT diamond engagement ring look bigger
Some of you might have your own budget and are looking for a bigger diamond. But what can you do if you're in this situation? You can go for designs like Halo setting or Tulip setting to make your 0.5CT diamond appear bigger than it is.
Let's take a look at some of the 0.5CT engagement ring designs.
What design can make a 0.4CT diamond look bigger?
In order to make your diamond appear larger, there are a few designs that you can go for which are tulip setting, halo setting or pave setting. Not only that, you can also choose a higher ring setting to achieve the illusion.