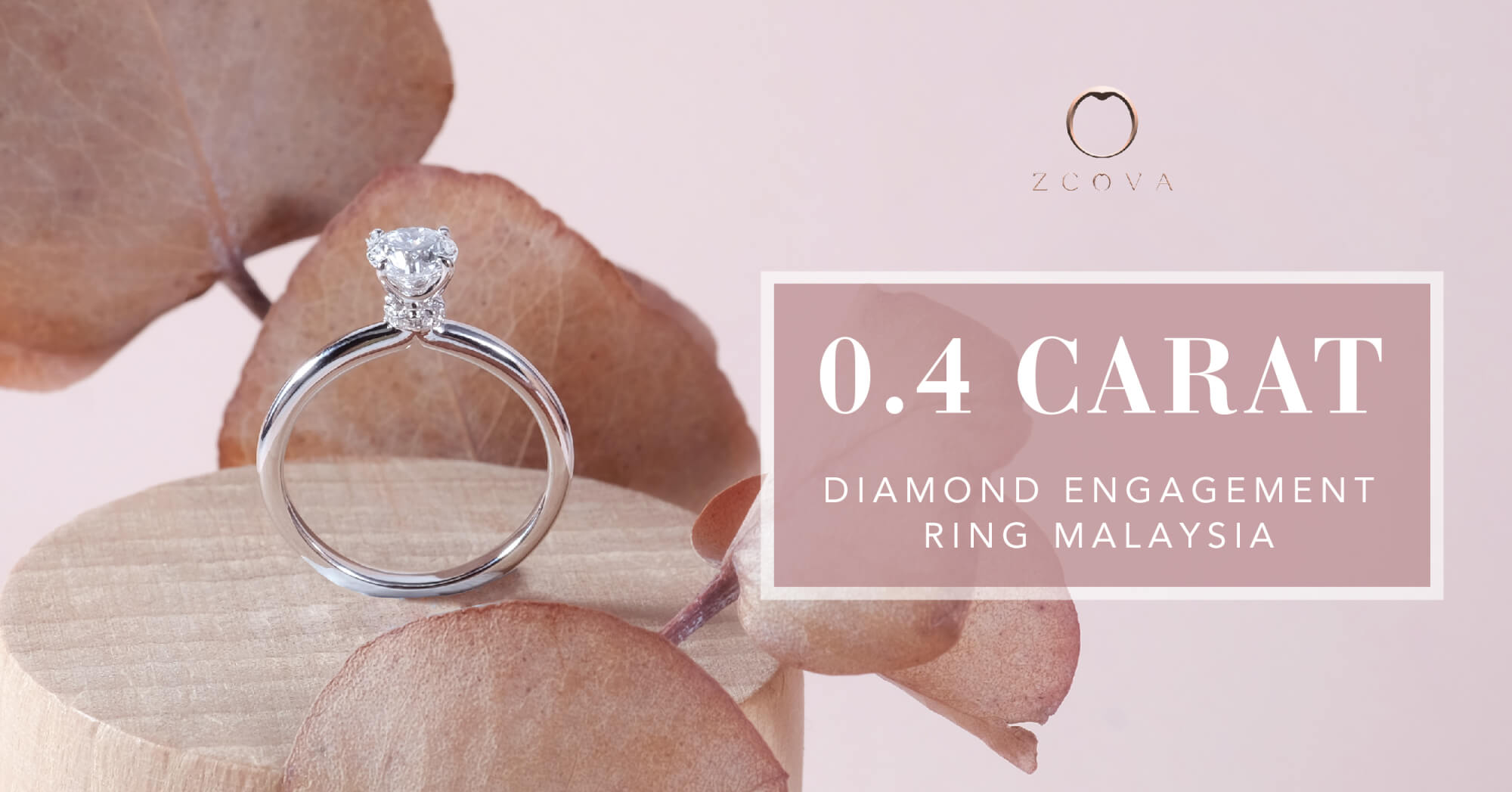 0.4 Carat Diamond Engagement Ring Malaysia
A 0.4CT diamond can make beautiful jewellery. If you're looking for a simple style, this diamond size might be all you're looking for!
Many of you might have some unsolved questions regarding 0.4CT diamonds. Here are some answers to your questions. Meanwhile if you have more questions, feel free to drop us a message here.
About 0.4 carat diamond
What is the average price of a 0.4 carat diamond?
At ZCOVA, we offer triple excellent and non-fluorescent 0.4CT round diamonds. Our website makes it easy to find out the 0.4CT diamond price in Malaysia. All our round diamonds come with dual certificates from GIA and GemEx to guarantee brilliance. As for 0.4CT fancy shape diamonds such as oval, heart, cushion, princess, etc., they will cost slightly less than round diamonds.
Shop Diamond
Is 0.4CT diamond too small?
0.4-carat diamond is one of the most commonly bought diamond sizes in Malaysia. The size of the diamond is very subjective. It all depends on your own preference. With the right setting, a petite diamond can also look elegant on your engagement ring or jewellery.
If you wish to make your diamond appear larger, what we can do for you is to customise your ring design. Adding small diamonds like diamond halo and pave settings are popular because regardless of your diamond size, more diamonds definitely create more sparkle for your engagement ring or jewellery!
What design can make a 0.4CT diamond look bigger?
In order to make your diamond appear larger, there are a few designs that you can go for which are tulip setting, halo setting or pave setting. Not only that, you can also choose a higher ring setting to achieve the illusion.
How does a 0.4CT diamond ring look on hand?
Here are some photos and videos for you to estimate the 0.4CT diamond size on hand.
Speak to our in-house Gemologist for more diamond guidance and advice. Contact us via Instagram or Facebook!