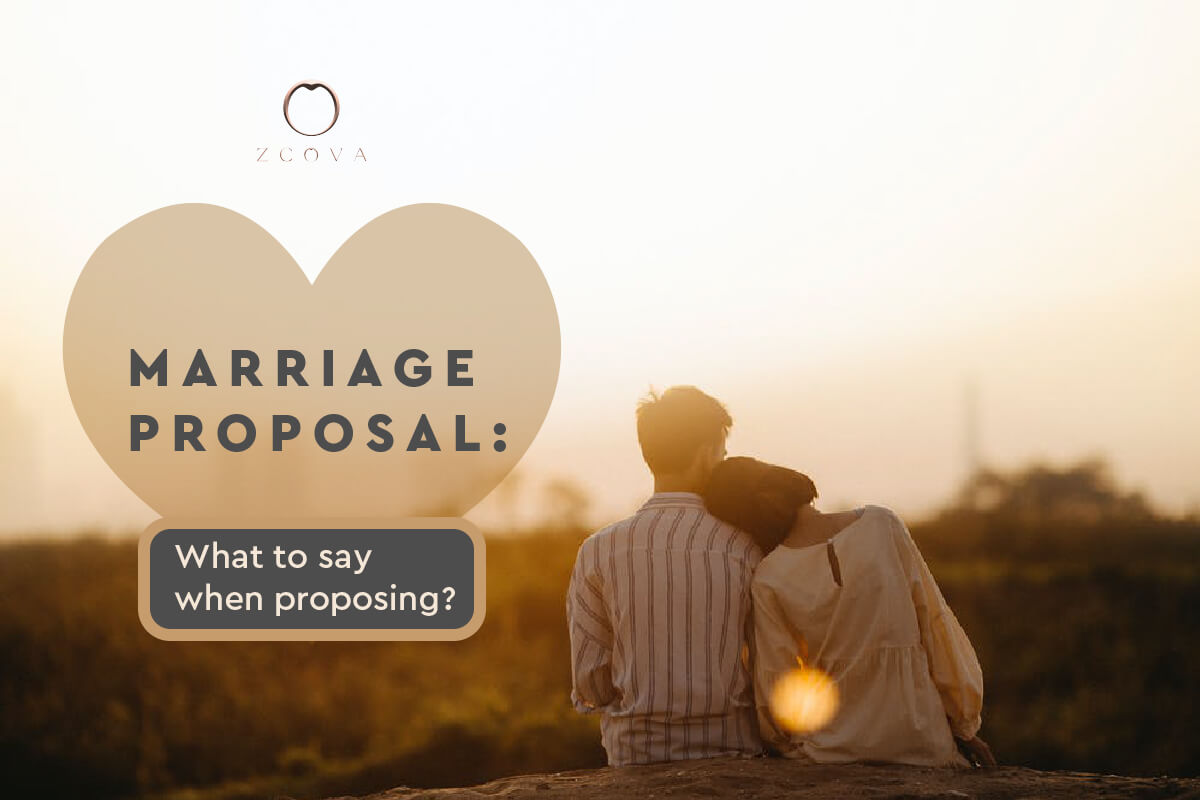 Marriage Proposal: What to say when proposing? (With Examples)
Getting down on one knee and saying "Will you marry me?" says it all but there's a lot more to that. That's the moment when you express all the emotions in your heart. I'm sure you want your proposal to be meaningful and unforgettable. You might forget what you were about to say when it's time to propose, but being prepared is very important. A proposal should be sincere and personal. You need to think ahead and make sure you sound like yourself. Calm down and go with the emotional flow and you'll feel it when the big get-on-your-knee day arrives.
Craft the ultimate marriage proposal speech she won't say "no" to by including these points: There are a few things that you do not want to forget to say when you propose.
#1 When you first met her
How do you start your proposal speech? You could begin by telling how you laid your eyes on her for the first time. What did you think when you first met her? Were you awestruck by her beauty or amazed to find someone with the same passion or tell her that someone special had entered your life to make it better?
#2 When did you realize that you might want to spend your life with her
Try to remember the moment when it hit you. The moment when you think you'd found the one. Have you become more confident and more responsible as your relationship with her has grown? Or was it the time when you were sick in bed and she came over to cook for you? Think about it.
#3 What about her inspired you
Tell her how she has affected your life for the better. Pick her best qualities and express how much you appreciate her for them. Is there something about her that makes you want to be more like her? Her kindness and patience to others? Or her determination in something? Confess how much she has inspired you to a better person to show her that you love her for all the right reasons!
#4 Goals and values
I'm sure both of you have discussed the plans for the future. Marriage is about spending the rest of your lives together. Talk about the things that are important to both of you. Describe the life you want to build together with her and how your life would only be made complete with her existence. How do you envision your dream home, family or mornings together? Show her that you're ready to start a new life together!
#5 End with the four words
Everything you have said has led to the words she has been waiting for. All the plans that you did were just to hear a "yes" from her to be your wife. It's time to get down on one knee and pop the question: "Will you marry me?"
Apart from the classic line, here are different ways to say "will you marry me?":
Will you do me the honor of becoming my wife?
Will you make me the happiest man alive?
You are the one I've been waiting for my whole life.
Will you take my hand and be the person I want to grow old with?
Lastly, don't forget to say "I love you" to sprinkle more emotions in it!
We hope all these tips could help you in your marriage proposal. There are many more ways to say it and they are all in your love stories. Make the moment even more romantic with a customized diamond engagement ring that represents your love journey. Tell us your story, we would be more than happy to assist you!
ZCOVA wishes you all the best and we hope you have a wonderful journey ahead with your loved one!