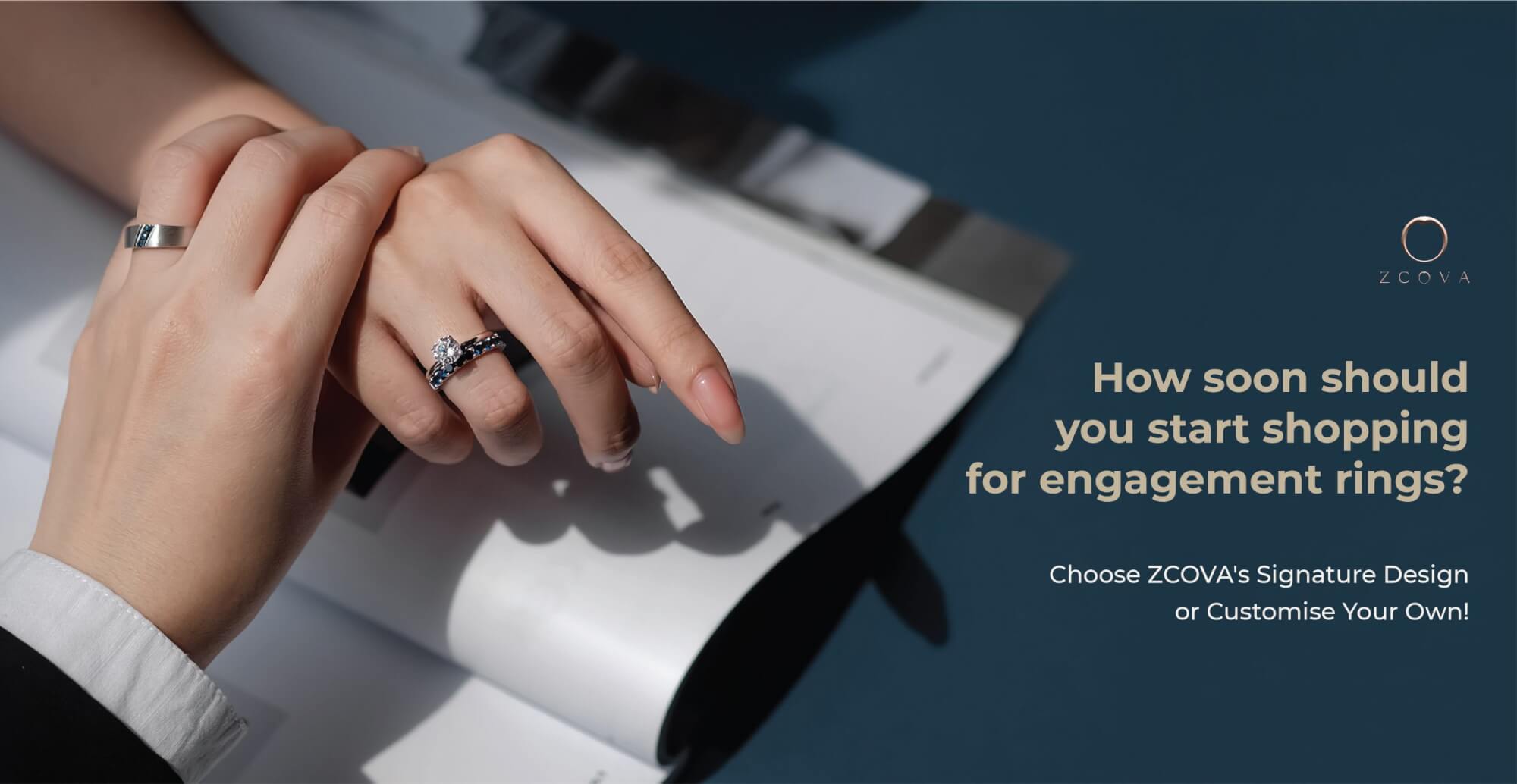 How soon should you start shopping for engagement rings?
Getting engaged is one of the few highs in life, it's about the memorable moments and commitment for a lifetime. If you're the one proposing, you're going to want everything to go smoothly and get the perfect engagement ring!
We have received many inquiries regarding the time to shop for an engagement ring. How far in advance should you buy an engagement ring? When you buy an engagement ring do you get it on the same day? How long does it take to get an engagement ring once ordered? Don't worry, keep reading to find out more!
When is the best time to buy engagement rings?
Well, this all depends on when you're planning to propose. If you wish to get a unique customized engagement ring for your special someone, we advise you to plan ahead and get the ring at least a month before.
Just so you know, purchasing an engagement ring is not just about going to the physical store and getting it immediately. Great things take time and you have to plan ahead! All our rings are made-to-order and will take 20 working days to produce. Speak to our consultants to find out more.
Contact Us!
What to consider when buying the engagement ring?
It is important to think practically and keep your partner's lifestyle in mind too. You might not want it too chunky which they could find uncomfortable for daily wear. Not only that, you'll have to think about the wedding band or other jewellery they will wear in the future as the engagement ring isn't the only piece they'll be wearing. Hence, you might need to shop for something that matches with what they already own!
You can either go for our signature ring designs or take a look at some of our customer's diamond or gemstone engagement ring designs for inspiration!
ZCOVA's Signature Engagement Rings
Customised Engagement Rings Designs for Inspiration
What can you do if you're not sure what design she wants?
When purchasing an engagement ring, you might be wondering which ring design to pick or what type of ring design does she like? Fret not, we have a solution to all your unnecessary worries!
Choose ZCOVA's Propose With A Diamond
With our Propose with a Diamond service, we will mount your diamond on a temporary ring with a range of classic solitaire rings, consisting of our ZCOVA bestselling ring designs for your proposal. Once successful, your fiancé can come back to design her ring, from the ring setting to the type of gold.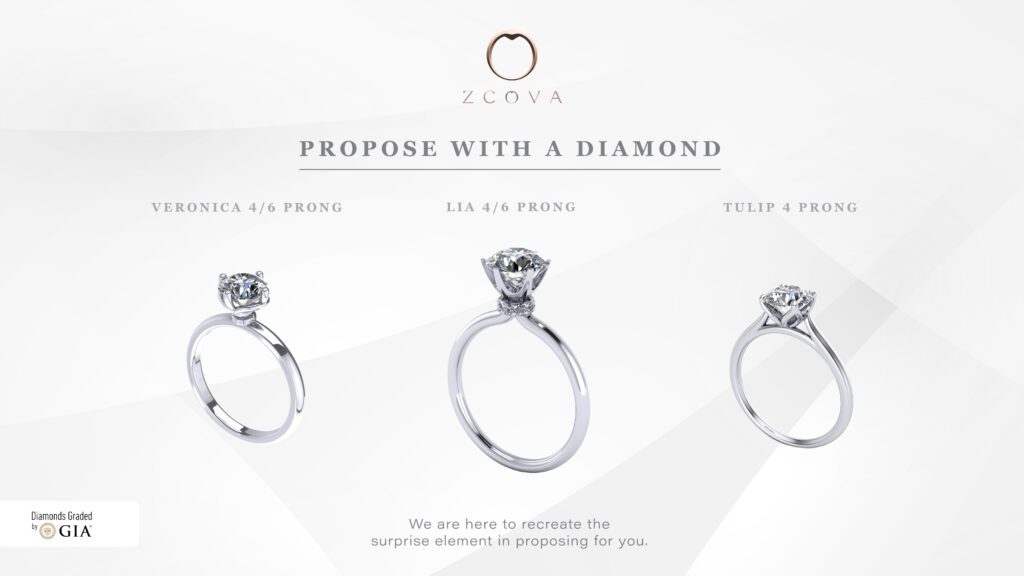 Proposals happen once in a lifetime, therefore you need to put in time and effort to plan your proposal! But don't worry, we will help you throughout the entire buying process. Trust us and you'll get a beautiful ring just in time! Speak to our consultants now!