Unlock a World of Exclusive Benefits with ZCOVA Circle!
ZCOVA Circle – A Membership Like No Other
We are thrilled to announce the launch of our exclusive membership program, ZCOVA Circle, which offers a variety of exciting privileges to its members.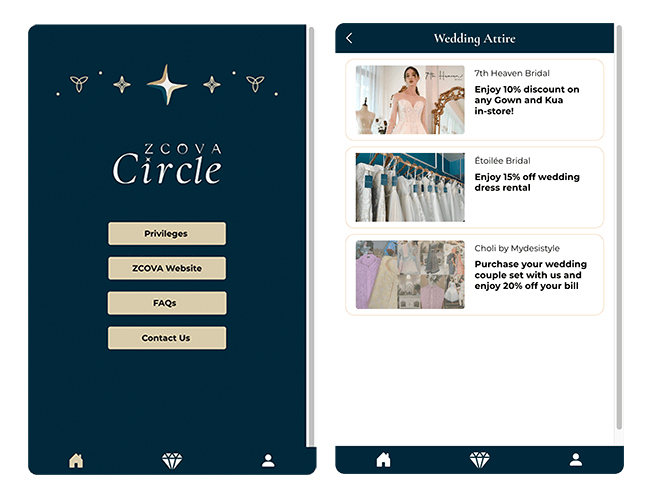 We understand that planning a wedding can be a challenging task, which is why Circle is designed to connect you with brands who can help plan your dream wedding day with ease and expertise. From wedding dresses and floral arrangements to gourmet catering and professional photography, ZCOVA Circle presents a vast range of wedding planning solutions.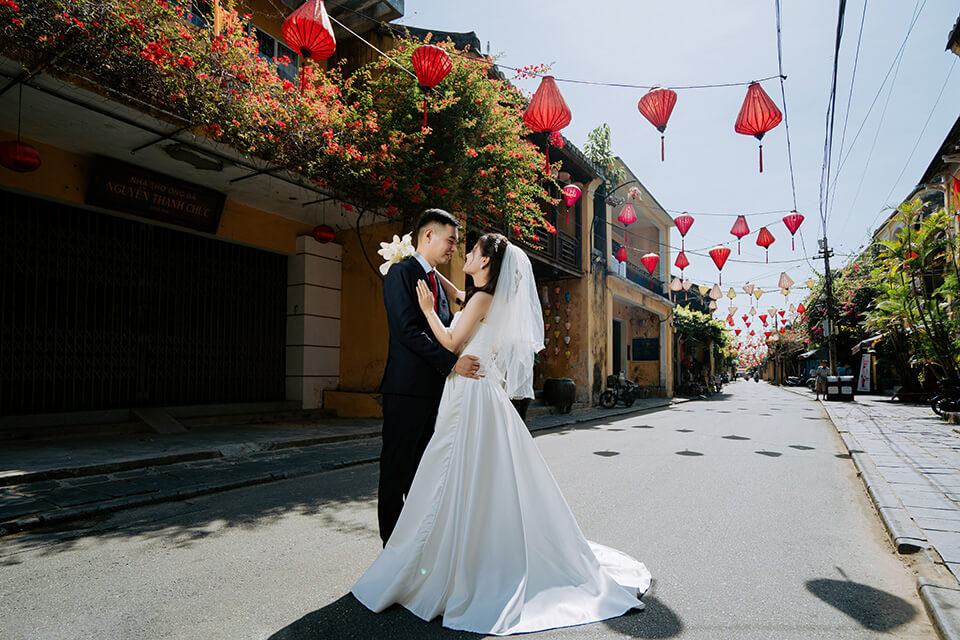 On top of that, members will also get access to exclusive discounts and promotional offers from our esteemed brand partners that are not available to the general public. Discover a network of brands, including POSH Nail Spa, 7th Heaven Bridal, The Estate KL, and more.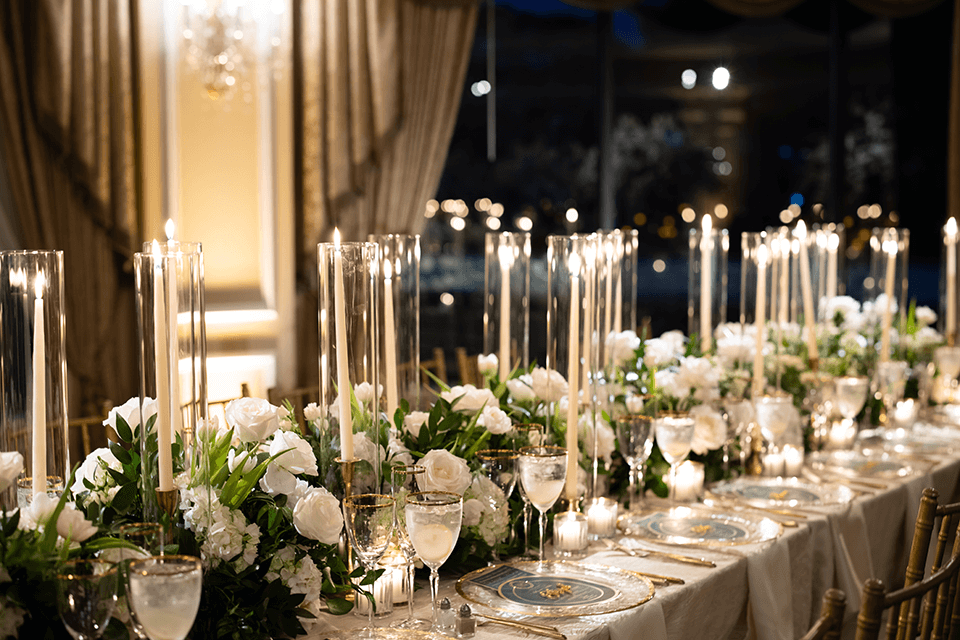 And the best part? 
Membership is completely free! 
Join ZCOVA Circle now to start planning your special day!
Here's how you can become a ZCOVA Circle member
Becoming a Circle member is simple. Membership comes complimentary with any purchase at ZCOVA. You will receive a confirmation email with your membership details.
Next, visit ZCOVA Circle. You would be required to activate your Circle account on the web app.
*Please ensure that you use the same email address/mobile number used to register for an account on www.zcova.com to activate your Circle account. The Circle membership is available to customers from 2nd August 2022 onwards.
Privileges
To view exclusive offers and promotions available only through ZCOVA Circle membership:
Visit ZCOVA Circle.

Log in to your account using your registered email address/mobile number.

Once you're in, head to "Privileges" at the Homepage or click on the gem icon at the bottom of the page and start exploring.
How do I redeem my Privileges?
Contact the brand directly via their website, phone, store or social media based on the details provided in their promotion pages. 

Show them the Privilege you would like to redeem from the ZCOVA Circle web app. 

Users are encouraged to read the

Terms and Conditions

carefully before proceeding. If you encounter any problems during the redemption process, please contact the brand directly.

Visual is for illustration purposes only.
ZCOVA is not an agent of the brand partner and makes no representation as to the quality of goods and/or services provided. Any dispute about the goods and/or service is to be resolved directly with the brand partner.
Do I need to renew my Circle membership every year?
No, you don't. Your Circle membership is a lifetime membership that doesn't expire.
I forgot my ZCOVA Circle account password
Click on "Forgot Password" at the My Profile page on ZCOVA Circle.

 

Enter your email/mobile number used to register for the account.

Next, enter the OTP number sent to your email/mobile number. You will be prompted to create a new password.