7 Most Dazzling Engagement Rings Below RM7K
Every girl dreams of getting married and having a dream wedding. When they grow up, they imagine themselves being proposed to with the most alluring engagement ring they can flaunt to their friends, family, and co-workers. 
Finding the right ring can feel overwhelming when you need to know what rings you can go for with your price range. If you need some inspiration for a ring, here are the 7 most beautiful engagement rings you should totally pick out for your fiancée which are under RM7K. And we have a special surprise for you at the end, so keep reading!
Let's start with something classic.
1. Diamond Spring Engagement Ring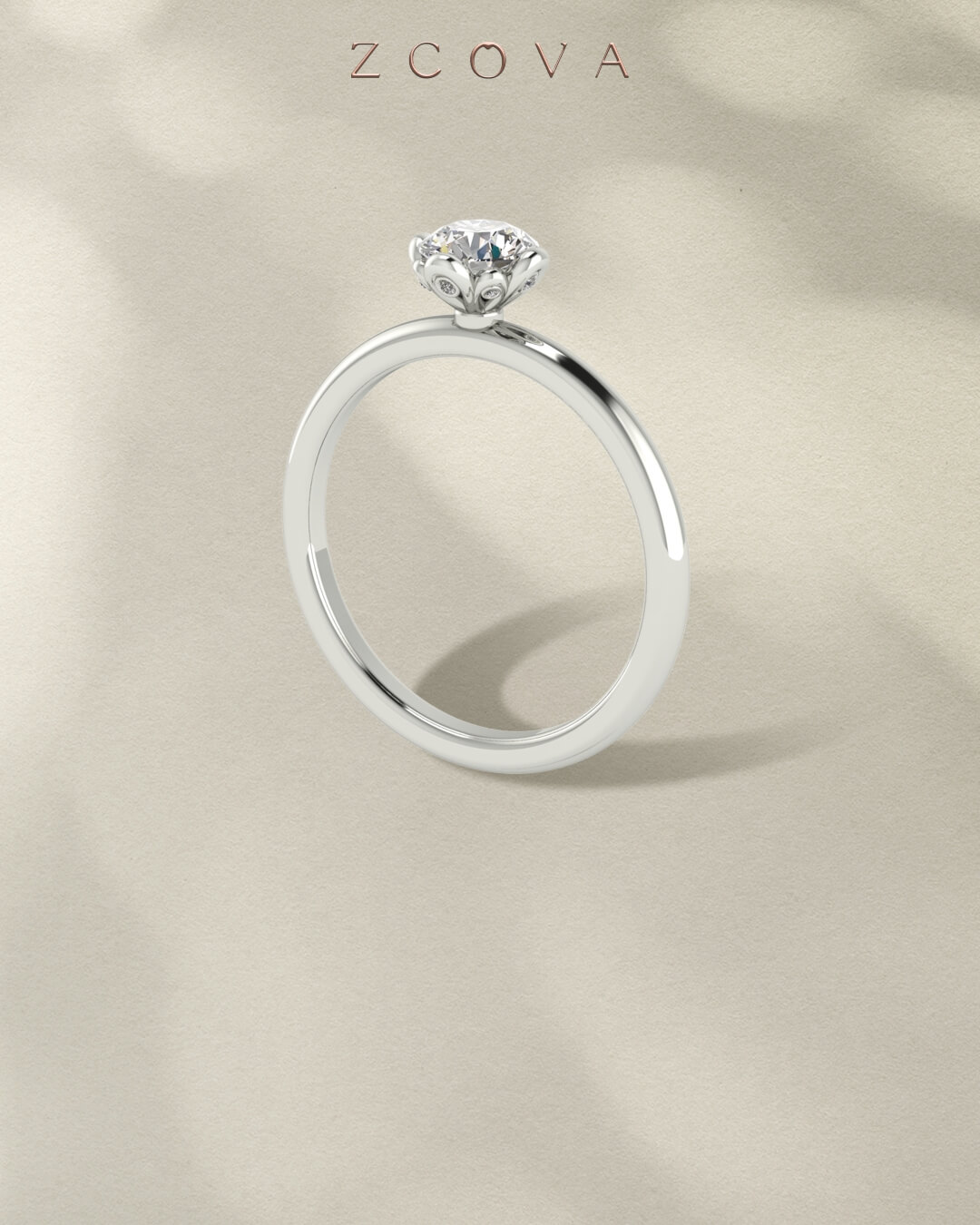 The first engagement ring on our list is our Diamond Spring engagement ring, perfect for those who want a simple chic and classy dainty ring. It has a solitaire band and flower petal prongs with each prong containing micro-pavé diamonds. You can match this ring with a 0.46-carat LUMOS by ZCOVA Round Diamond in G colour with VS2 clarity and opt for an 18K white gold band.
2. Luna Halo Engagement Ring with Light Blue Sapphire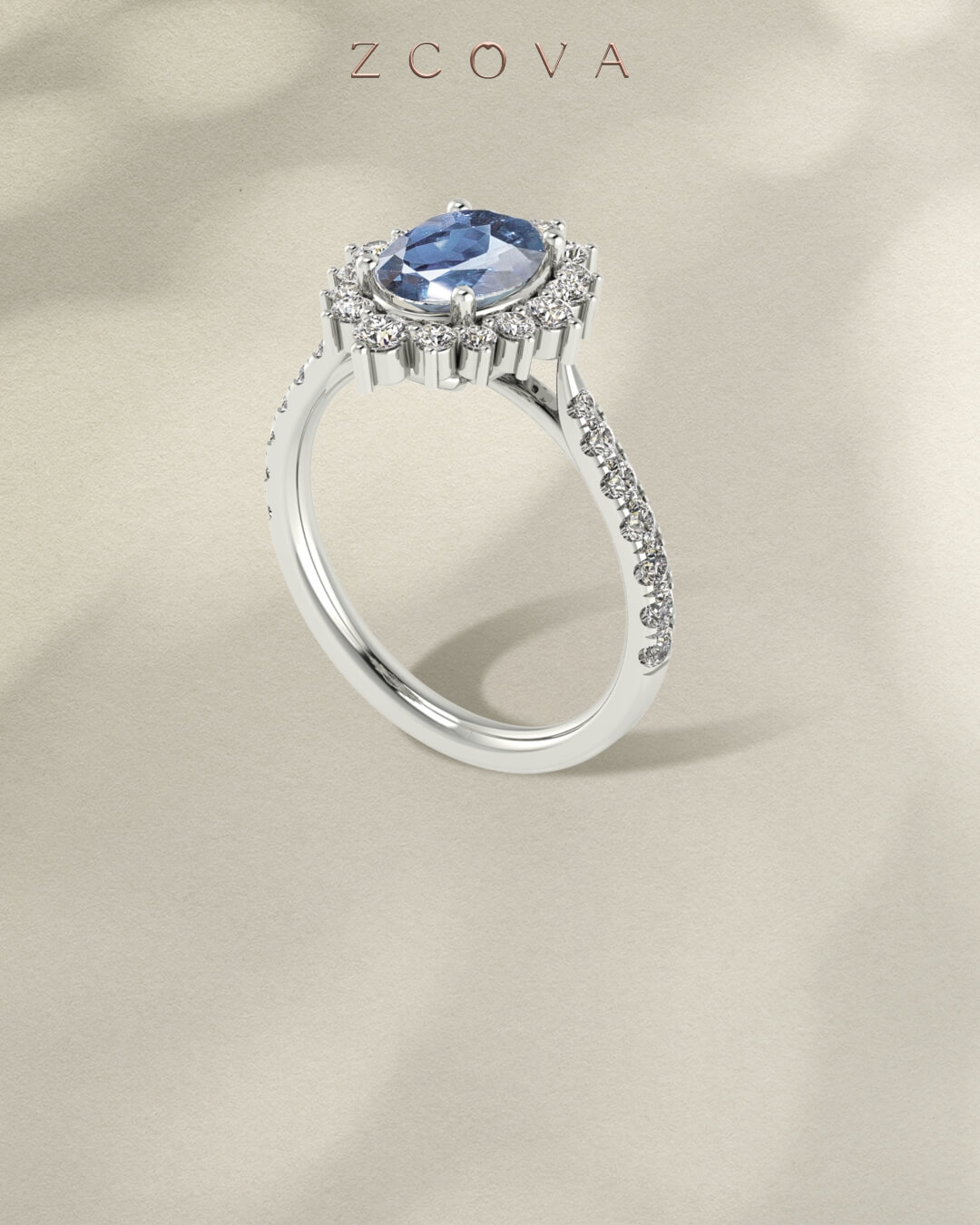 Secondly, we present our Luna Halo engagement ring with a 0.90-carat oval shape sapphire gemstone originating from Thailand, with Light colour intensity and VI1 clarity in 14k white gold. This ring is perfect for those who want a Princess Diana-inspired engagement ring that's classy, royal, and timeless. With this ring, your sapphire gemstone is encircled with sunflower halo diamonds and a half pavé band setting.
3. Victorian Cathedral Pavé Engagement Ring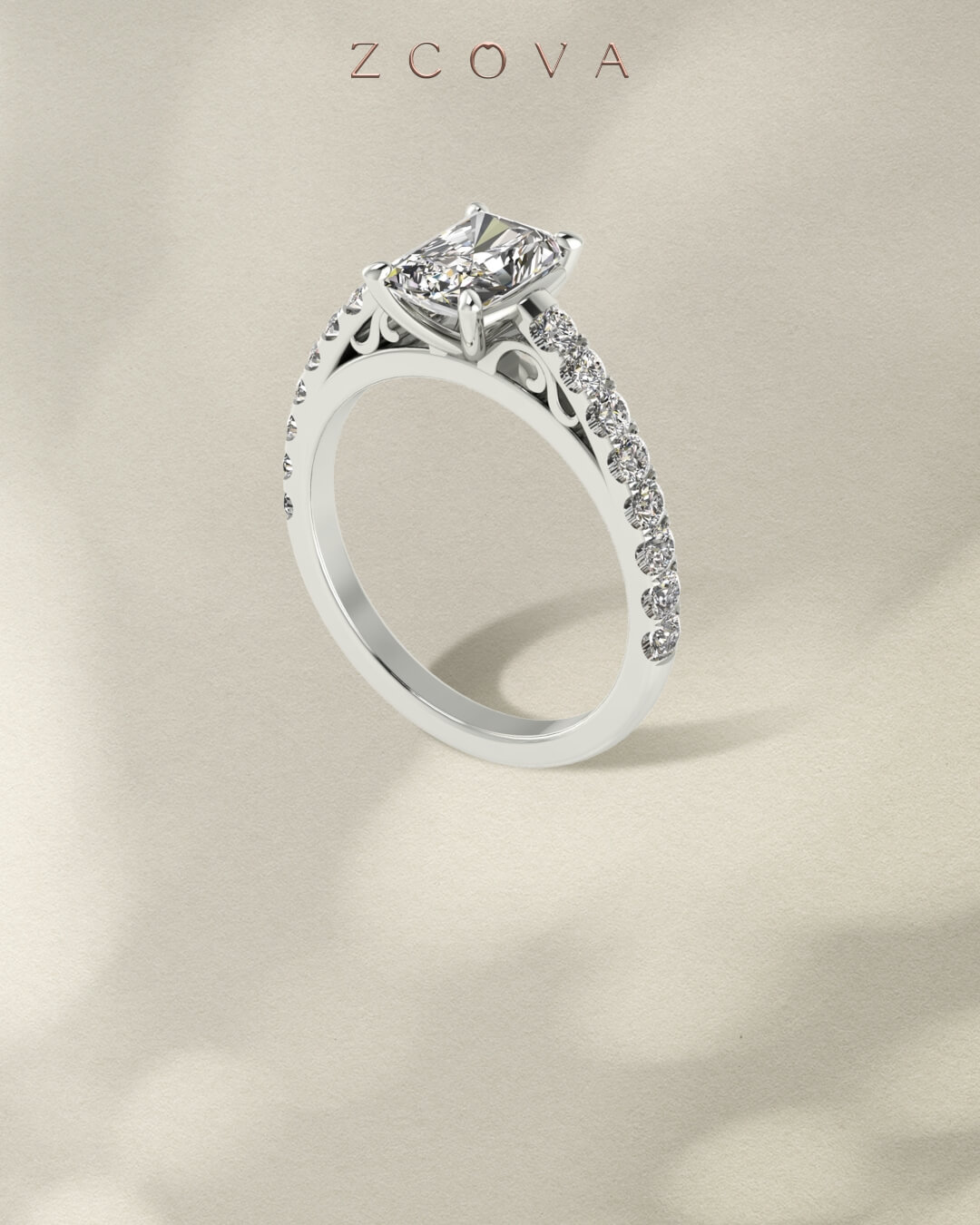 Next on the list, is our Victorian Cathedral Pavé engagement ring with a 1-carat radiant lab diamond in E colour and VS2 clarity in 14k white gold. A great ring for those who adore vintage rings with intricate details. The most stunning thing about this ring is its gallery design which is inspired by patterns from the Victorian era and its half pavé diamond band.
4. Andrea Pavé Twist Engagement Ring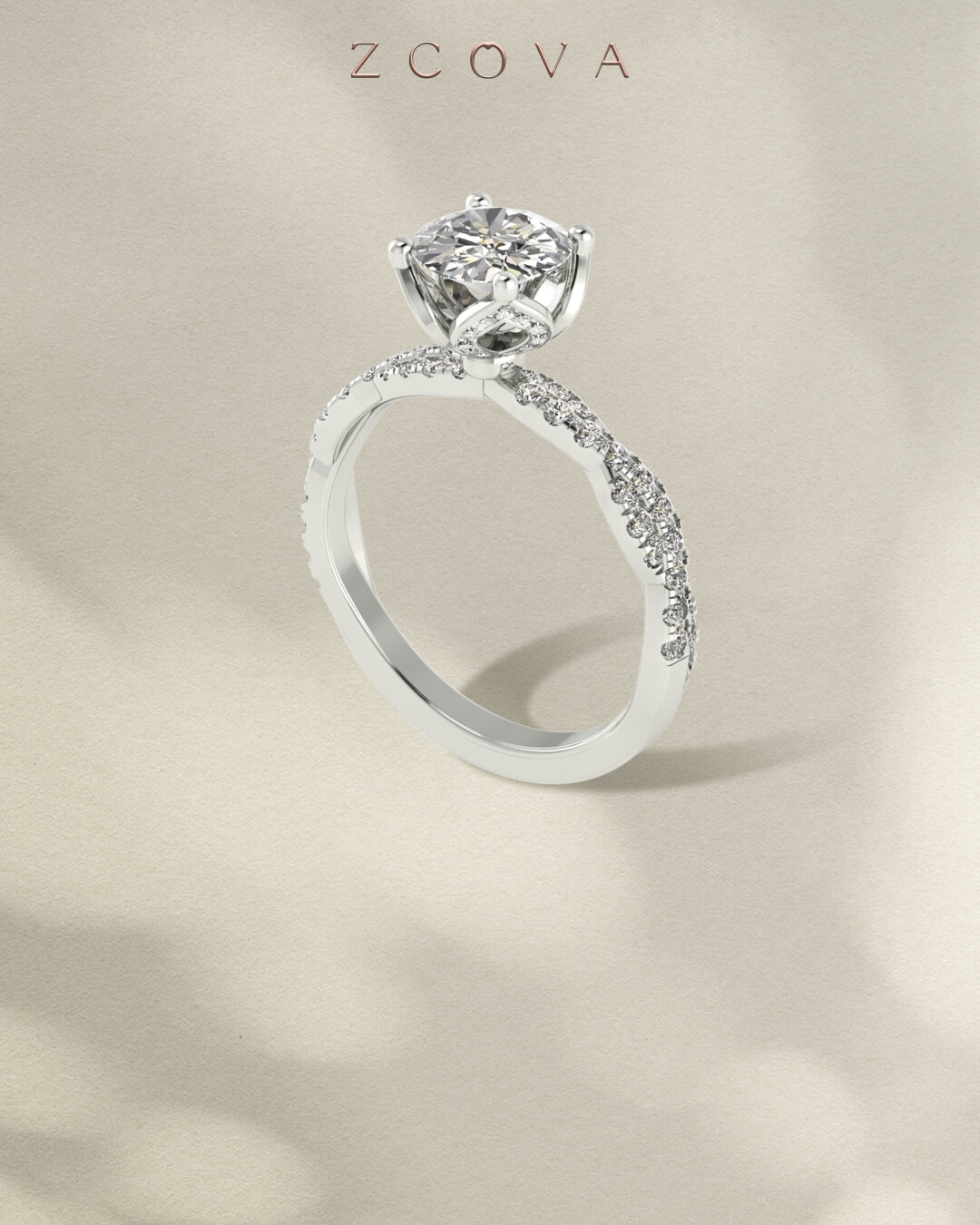 Moving on, the Andrea Pavé Twist engagement ring with a 1-carat lab round diamond in G colour, VS2 clarity and 14k gold setting is an exquisite and delicate option if they like a ring with a twisted band. It's a wonderful choice for those who want their ring to have a significant meaning, as the two bands twisting means the intertwining of two lives. Moreover, this dainty-styled ring has 4 tulip petals adorned with accent stones to showcase the diamond.
5. Bordeaux Twisted Pavé Engagement Ring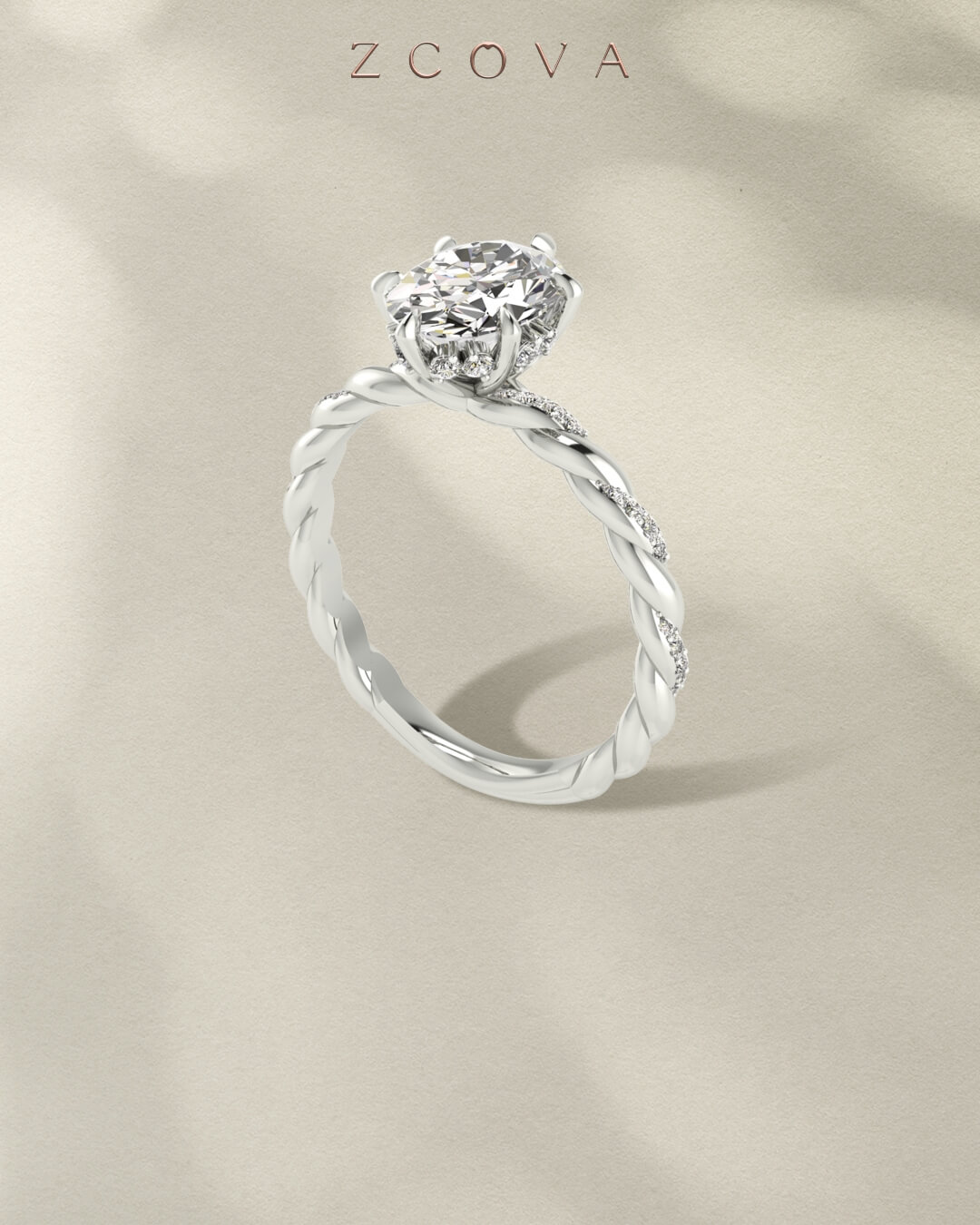 A unique and elegant ring, our Bordeaux Twisted Pavé engagement ring with 0.74-carat oval lab diamond in D colour, VVS2 clarity and 14k gold band is a ring that you should propose with. It's a one-of-a-kind ring with a twisted band that is pavé on one twist and plain on the other together with the finest round pavé diamonds setting. Great if your partner loves a fairytale-like delicate ring.
6. 7 Stone Petal Engagement Ring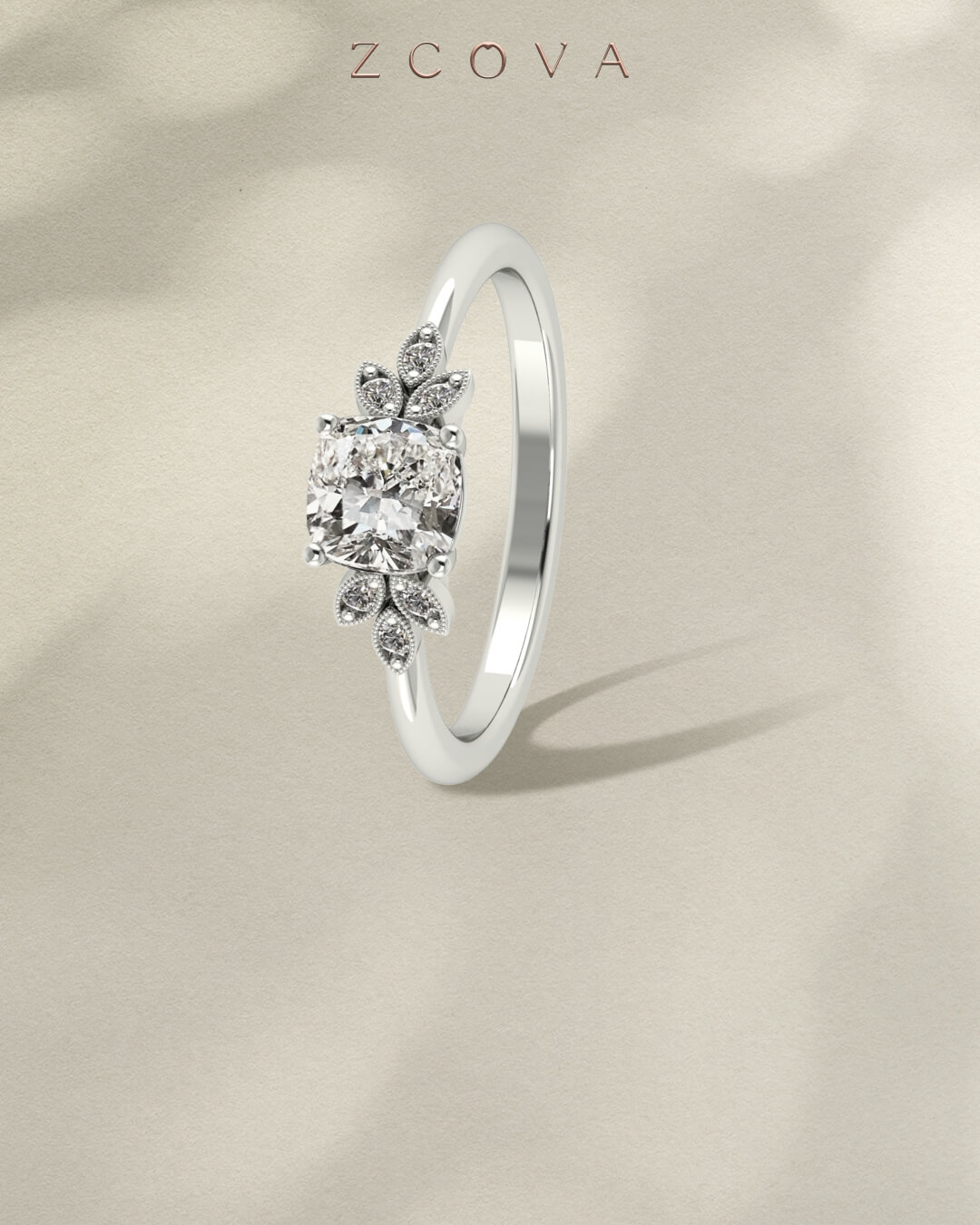 The next beautiful ring on our list is our 7 Stone Petal engagement ring that you can match with a 1-carat cushion lab diamond in D colour, VS1 clarity and a 14k white gold band. This ring features 6 round-shape side diamond stones in a leaf shape setting. A gorgeous choice, wonderful for those who want to add more bling to their ring and for those who fancy flower-looking rings.
7. Tia Engagement Ring with Light Blue Aquamarine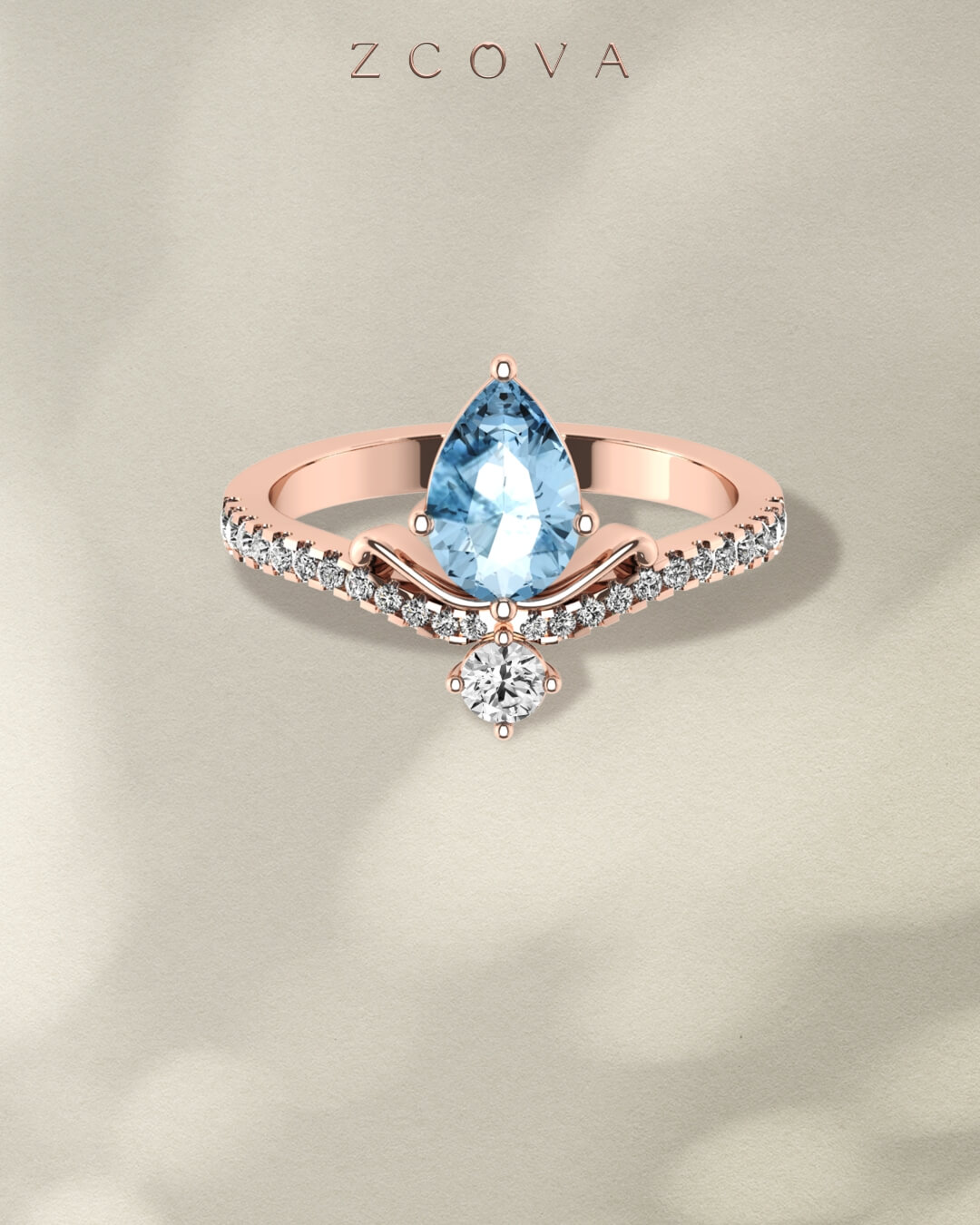 Lastly, we have our Tia engagement ring, a stunning ring with a 1-carat aquamarine pear shape gemstone with Light colour intensity in 14k Rose Gold. This engagement ring is best suited for girls who have dreamt of being princesses and who love a ring that is elegant and enchanting. Our Tia engagement ring resembles a princess tiara with its pavé diamond setting, a pear shape aquamarine gemstone in the colour of crystal blue waters, and another smaller diamond which allows you to have the best of both worlds if you cannot choose between diamonds or gemstones. 
We said we'd have a surprise for you if you kept reading, here is the surprise!
Classic Halo Engagement Ring with Pink Morganite Gemstone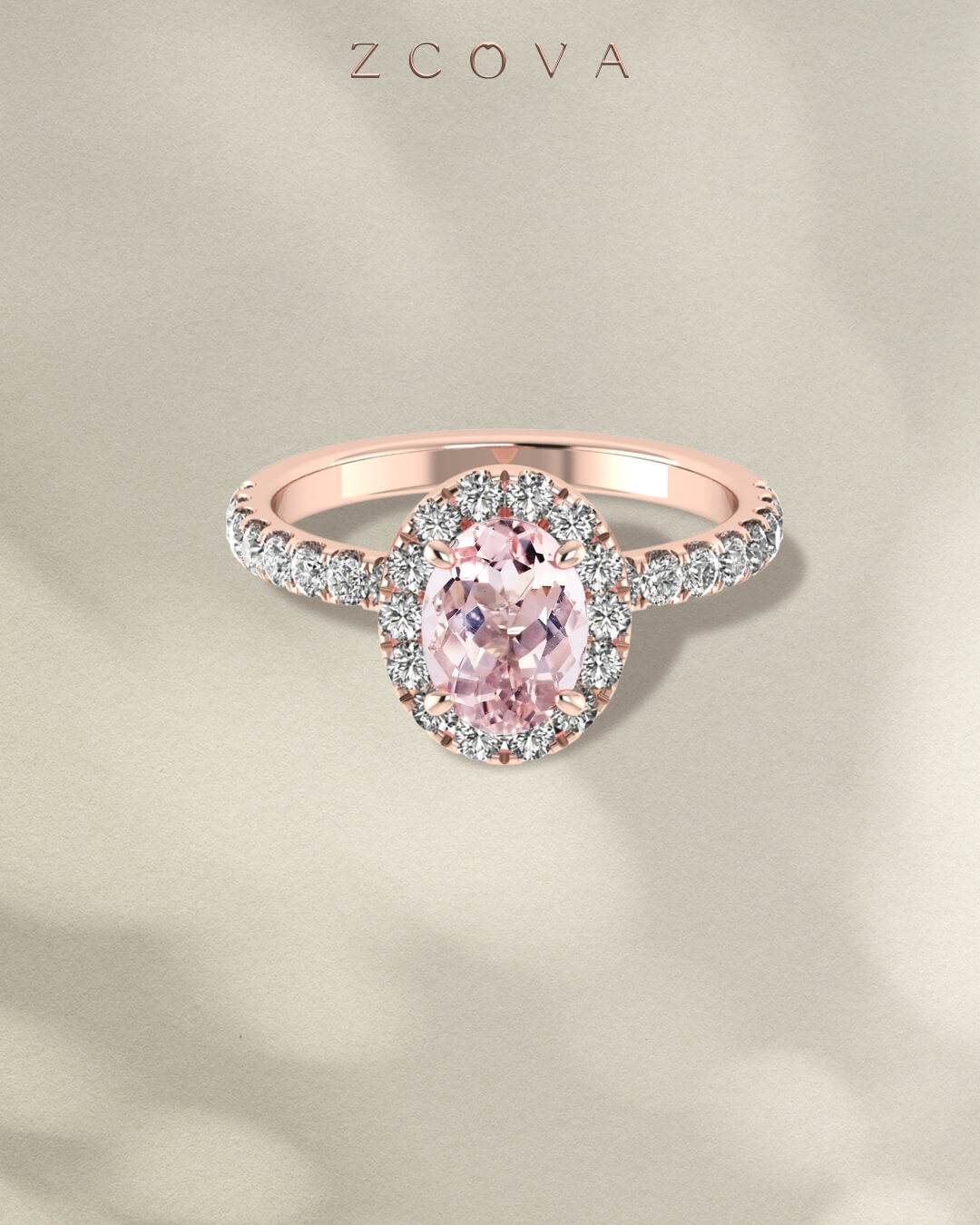 Another bonus ring on our list that is beautiful and under RM7K is our classic halo engagement ring that you can get with a 1-carat oval-shaped morganite gemstone with Light colour intensity in 14k rose gold. An extravagantly pretty ring for those who want something timeless and gorgeous. The accent stones on this ring will draw attention to your beautiful pink morganite gemstone and give it extra sparkle with its pavé diamond band. 
We hope this list helps you find an engagement ring within your RM7K budget.
If you need help creating your own ring and finding a ring that suits your price range, contact us to make your appointment and visit our ZCOVA Galeria.