ZCOVA x Hype Malaysia: ZCOVA Affirmation Jewellery
Date; 24th February 2023
Thank you Hype Malaysia for sharing! ZCOVA's affirmation jewellery is a reminder of self-love and self-confidence you can wear.
Read the full article here: https://hype.my/2023/315487/the-most-epic-parties-premieres-presentations-we-attended-this-week/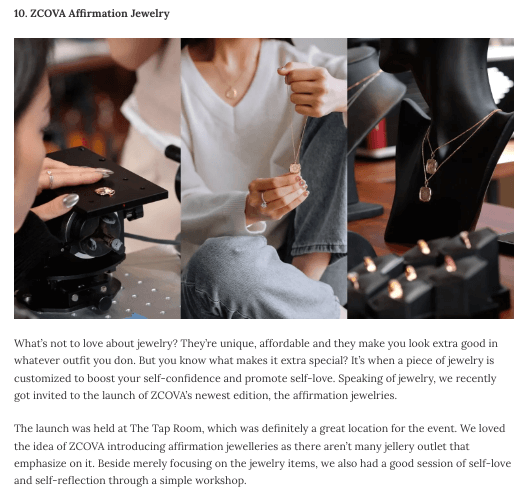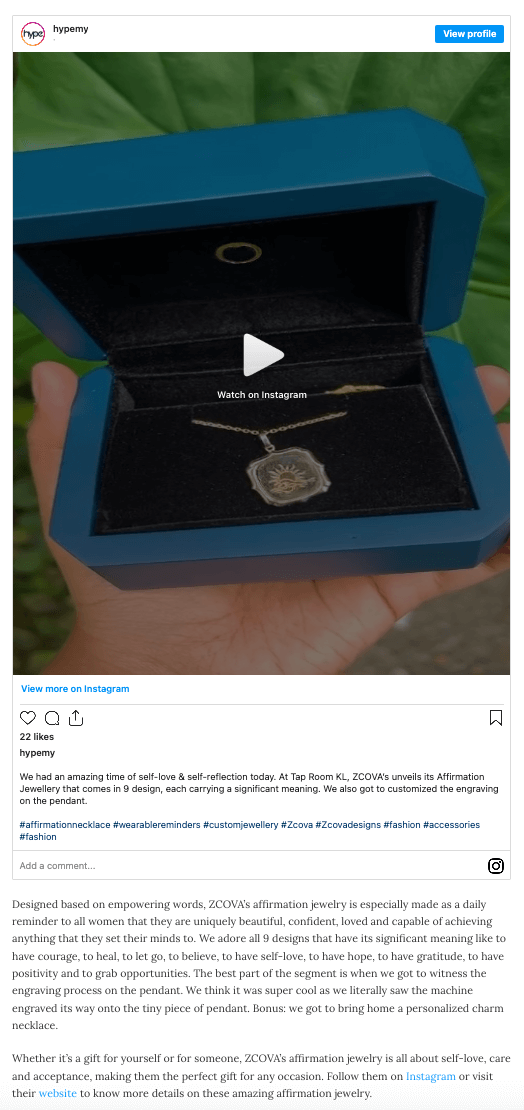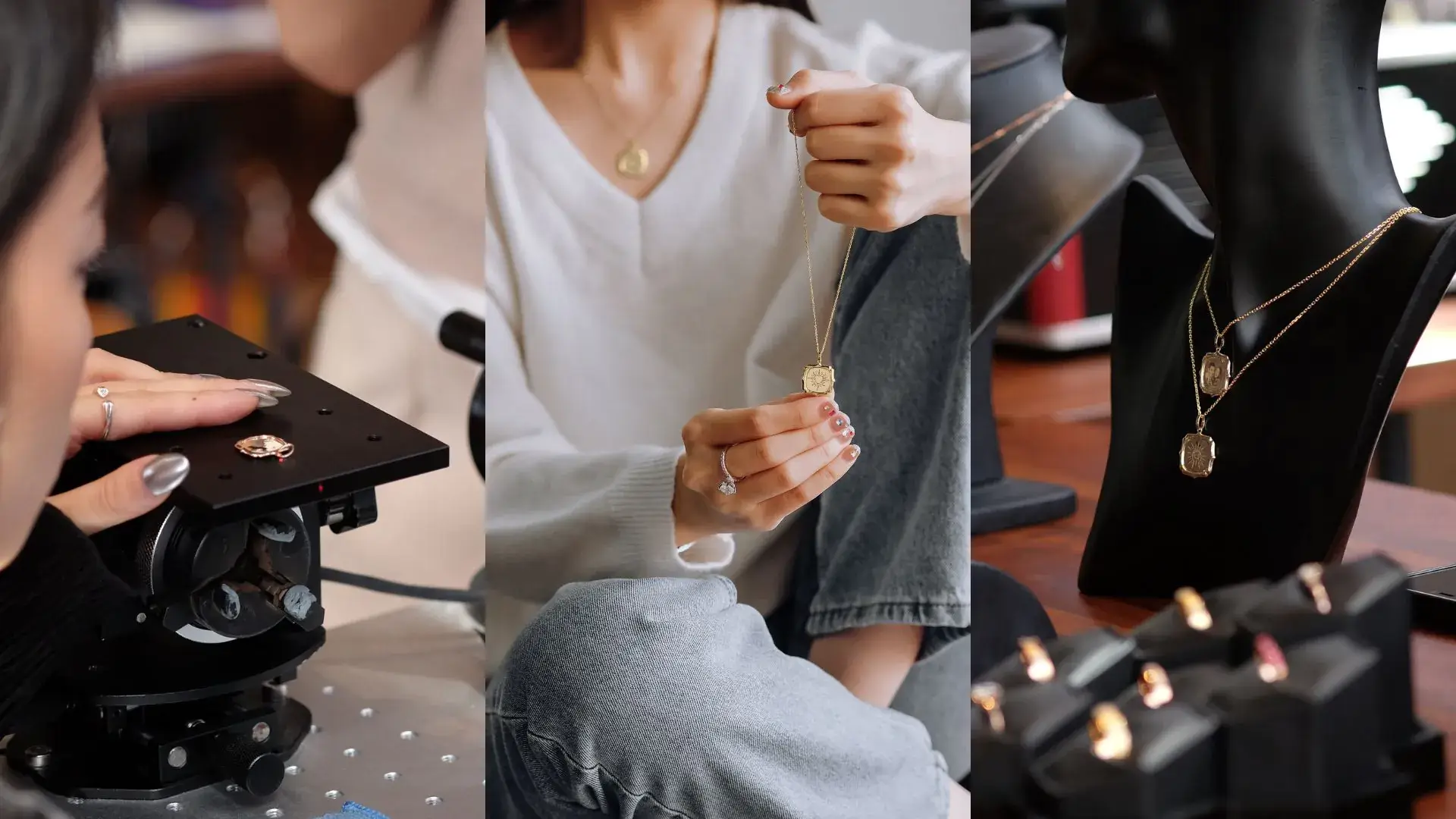 What's not to love about jewellery? They're unique, affordable and they make you look extra good in whatever outfit you don. But you know what makes it extra special? It's when a piece of jewellery is customized to boost your self-confidence and promote self-love. Speaking of jewellery, we recently got invited to the launch of ZCOVA's newest edition, the affirmation pieces of jewellery.
The launch was held at The Tap Room, which was definitely a great location for the event. We loved the idea of ZCOVA introducing affirmation jewellery as there aren't many jewellery outlets that emphasizes it. Besides merely focusing on the jewellery items, we also had a good session of self-love and self-reflection through a simple workshop.
View this post on Instagram
Designed based on empowering words, ZCOVA's affirmation jewellery is especially made as a daily reminder to all women that they are uniquely beautiful, confident, loved and capable of achieving anything that they set their minds to. We adore all 9 designs that have its significant meaning like to have courage, to heal, to let go, to believe, to have self-love, to have hope, to have gratitude, to have positivity and to grab opportunities. The best part of the segment is when we got to witness the engraving process on the pendant. We think it was super cool as we literally saw the machine engraved its way onto the tiny piece of pendant. Bonus: we got to bring home a personalized charm necklace.
Whether it's a gift for yourself or for someone, ZCOVA's affirmation jewellery is all about self-love, care and acceptance, making them the perfect gift for any occasion. Follow them on Instagram or visit their website to know more details on these amazing affirmation jewellery.