ZCOVA x SunshineKelly: Wearable Reminders That Empower You
Thank you SunshineKelly for sharing! ZCOVA's affirmation jewellery is a wearable reminder that empowers you.
Read the full article here: https://www.sunshinekelly.com/2023/03/affirmation-jewellery-by-zcova-wearable-reminders.html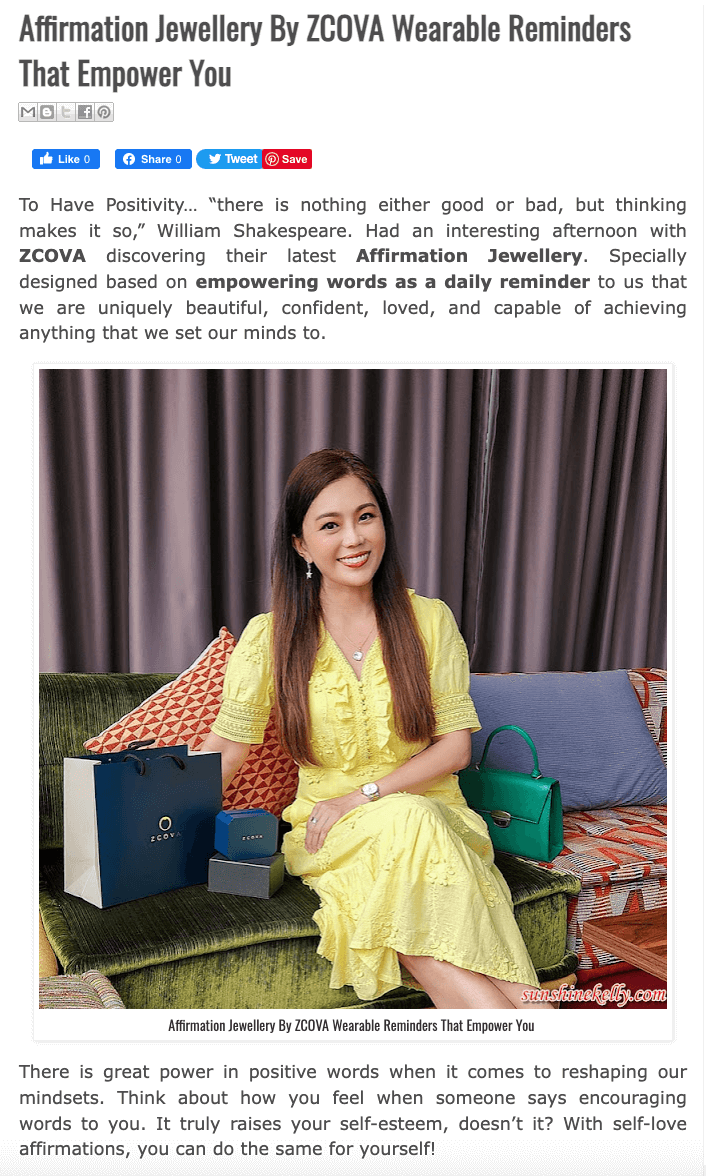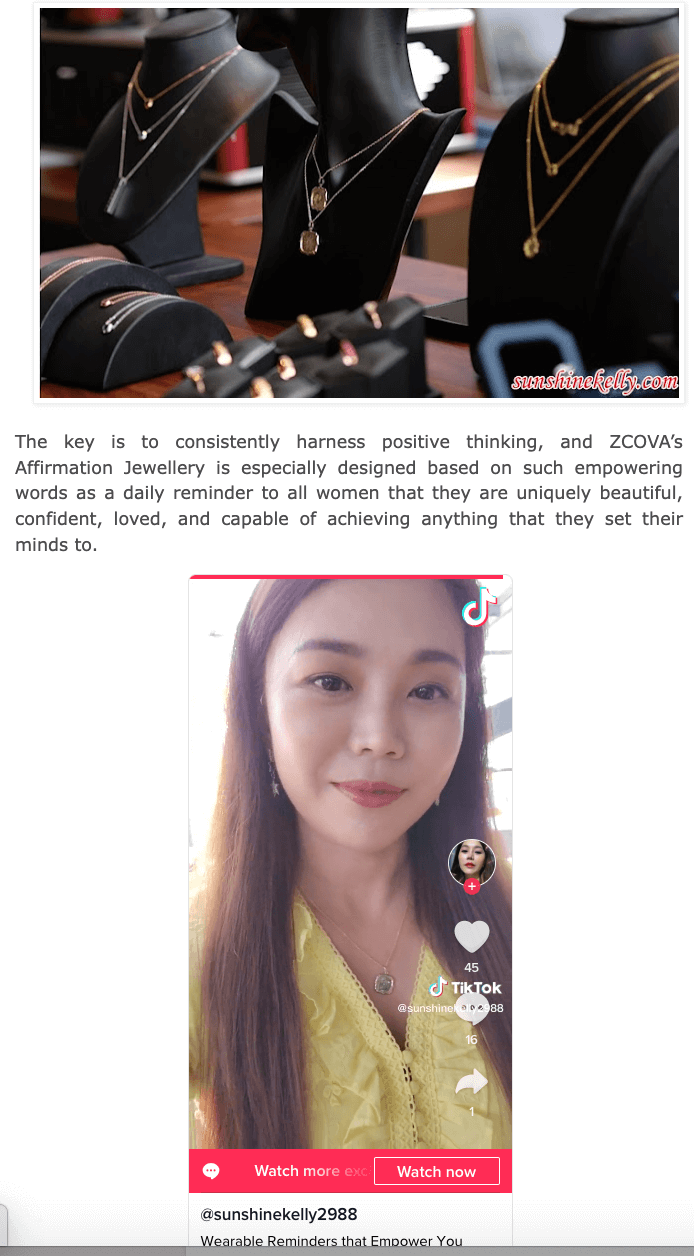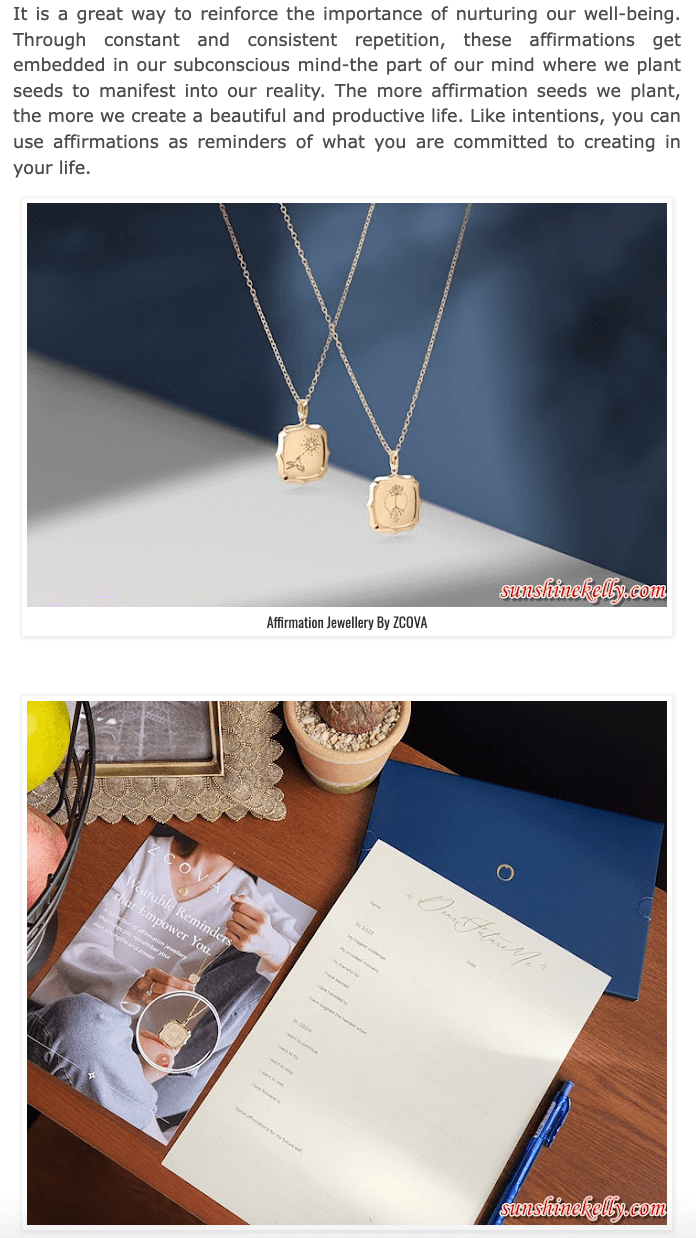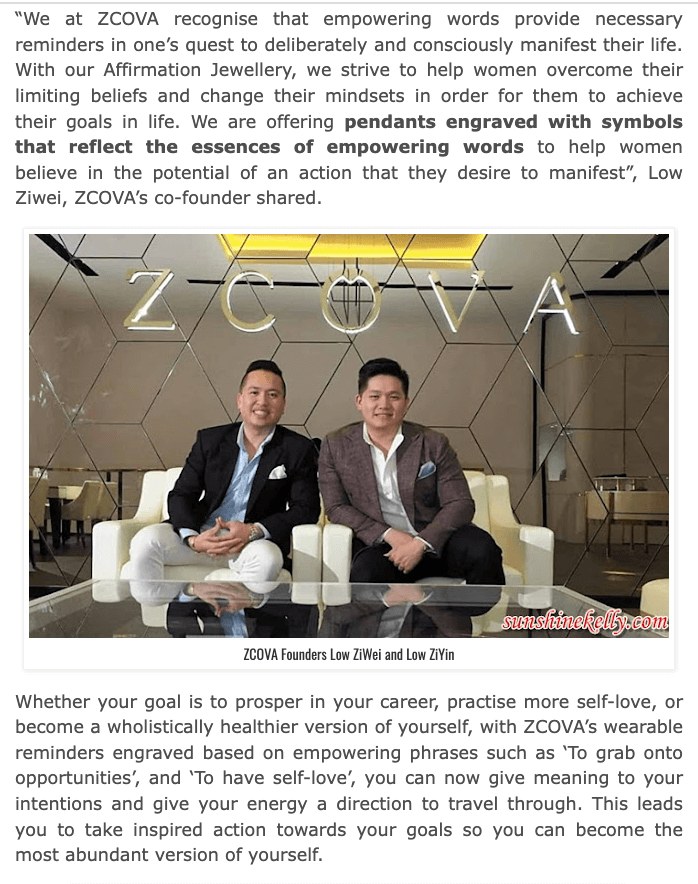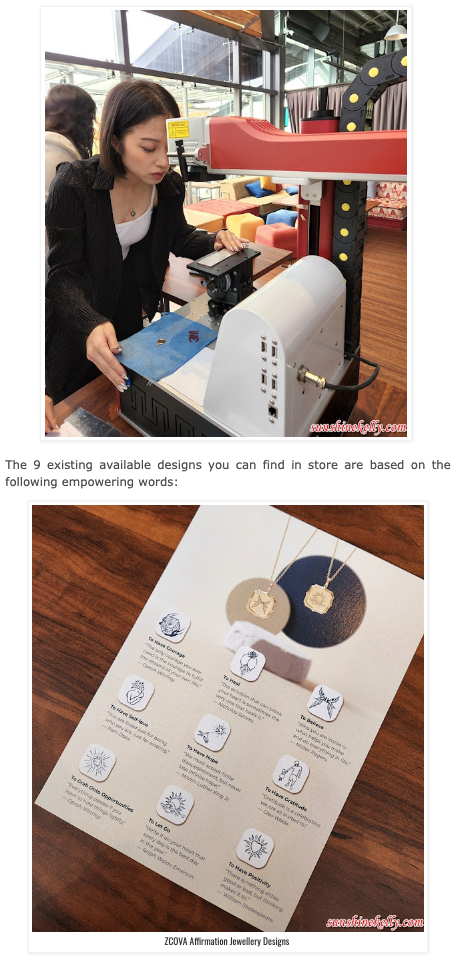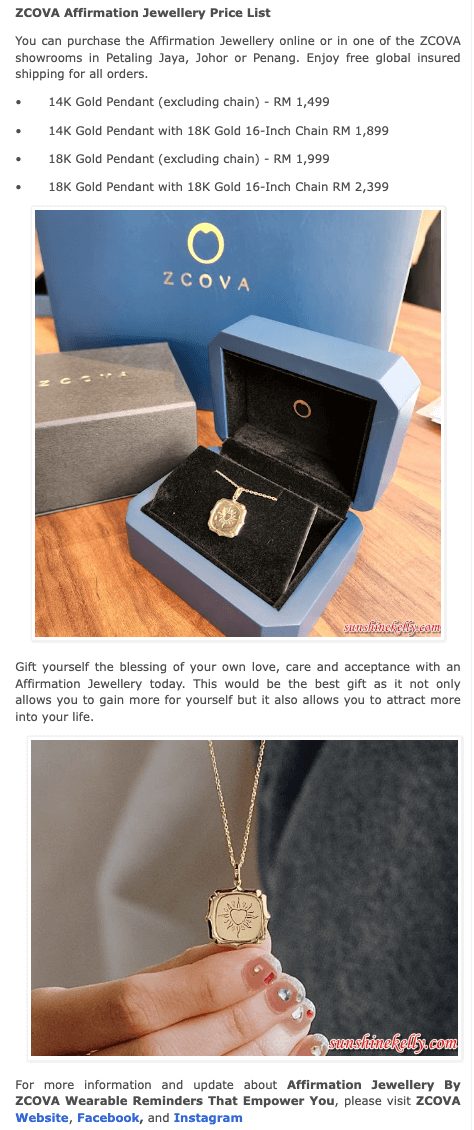 To Have Positivity… "there is nothing either good or bad, but thinking makes it so," William Shakespeare. Had an interesting afternoon with ZCOVA discovering their latest Affirmation Jewellery. Specially designed based on empowering words as a daily reminder to us that we are uniquely beautiful, confident, loved, and capable of achieving anything that we set our minds to.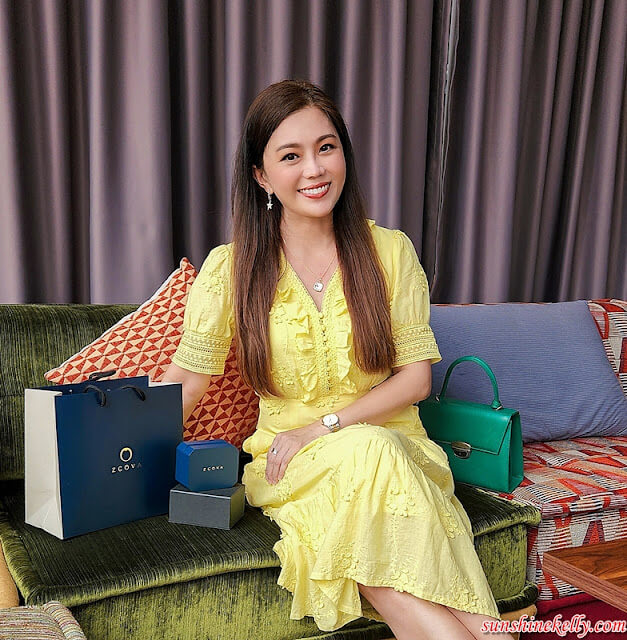 There is great power in positive words when it comes to reshaping our mindsets. Think about how you feel when someone says encouraging words to you. It truly raises your self-esteem, doesn't it? With self-love affirmations, you can do the same for yourself!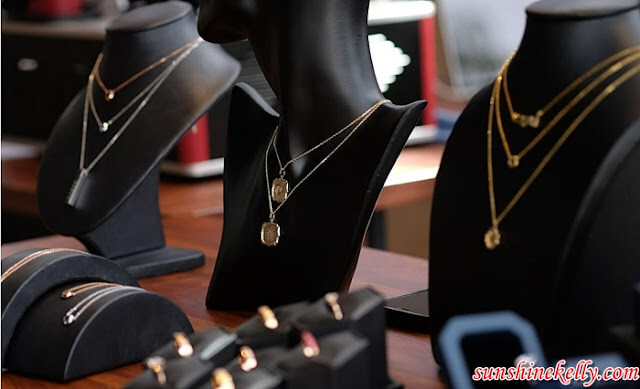 The key is to consistently harness positive thinking, and ZCOVA's Affirmation Jewellery is especially designed based on such empowering words as a daily reminder to all women that they are uniquely beautiful, confident, loved, and capable of achieving anything that they set their minds to.
It is a great way to reinforce the importance of nurturing our well-being. Through constant and consistent repetition, these affirmations get embedded in our subconscious mind-the part of our mind where we plant seeds to manifest into our reality. The more affirmation seeds we plant, the more we create a beautiful and productive life. Like intentions, you can use affirmations as reminders of what you are committed to creating in your life.
"We at ZCOVA recognise that empowering words provide necessary reminders in one's quest to deliberately and consciously manifest their life. With our Affirmation Jewellery, we strive to help women overcome their limiting beliefs and change their mindsets in order for them to achieve their goals in life. We are offering pendants engraved with symbols that reflect the essences of empowering words to help women believe in the potential of an action that they desire to manifest", Low Ziwei, ZCOVA's co-founder shared.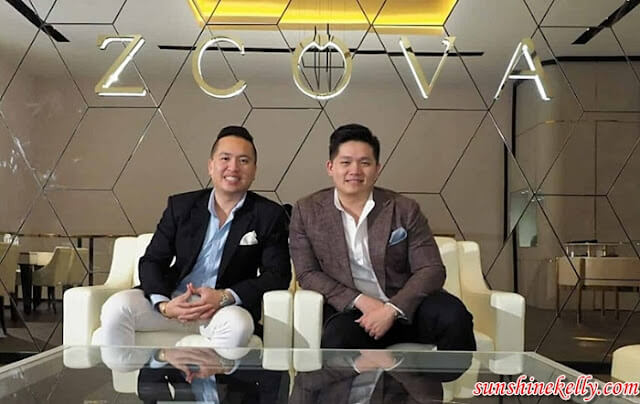 Whether your goal is to prosper in your career, practise more self-love, or become a wholistically healthier version of yourself, with ZCOVA's wearable reminders engraved based on empowering phrases such as 'To grab onto opportunities', and 'To have self-love', you can now give meaning to your intentions and give your energy a direction to travel through. This leads you to take inspired action towards your goals so you can become the most abundant version of yourself.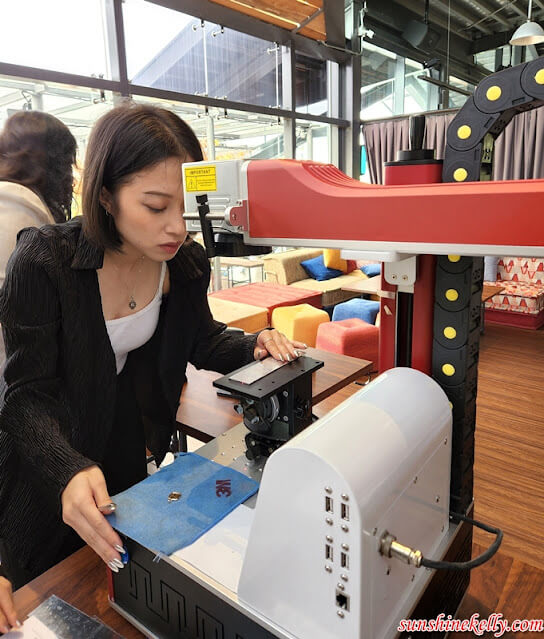 The 9 existing available designs you can find in store are based on the following empowering words: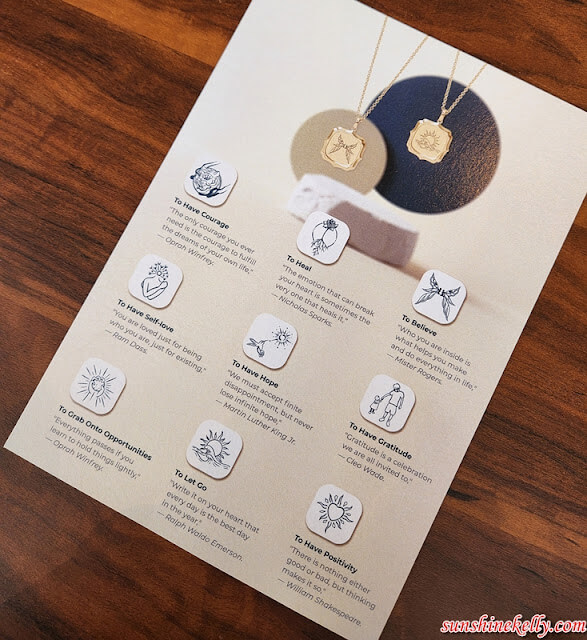 ZCOVA Affirmation Jewellery Price List
You can purchase the Affirmation Jewellery online or in one of the ZCOVA showrooms in Petaling Jaya, Johor or Penang. Enjoy free global insured shipping for all orders.
• 14K Gold Pendant (excluding chain) – RM 1,499
• 14K Gold Pendant with 18K Gold 16-Inch Chain RM 1,899
• 18K Gold Pendant (excluding chain) – RM 1,999
• 18K Gold Pendant with 18K Gold 16-Inch Chain RM 2,399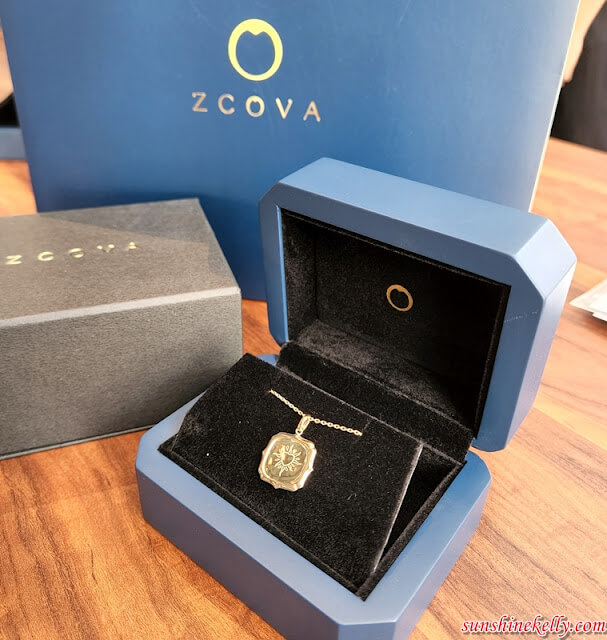 Gift yourself the blessing of your own love, care and acceptance with an Affirmation Jewellery today. This would be the best gift as it not only allows you to gain more for yourself but it also allows you to attract more into your life.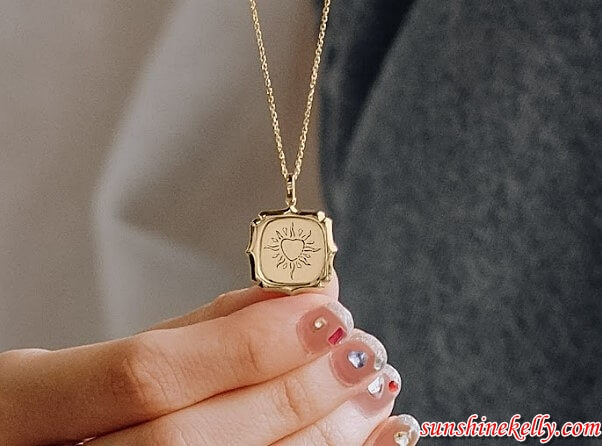 For more information and update about Affirmation Jewellery By ZCOVA Wearable Reminders That Empower You, please visit ZCOVA Website, Facebook, and Instagram