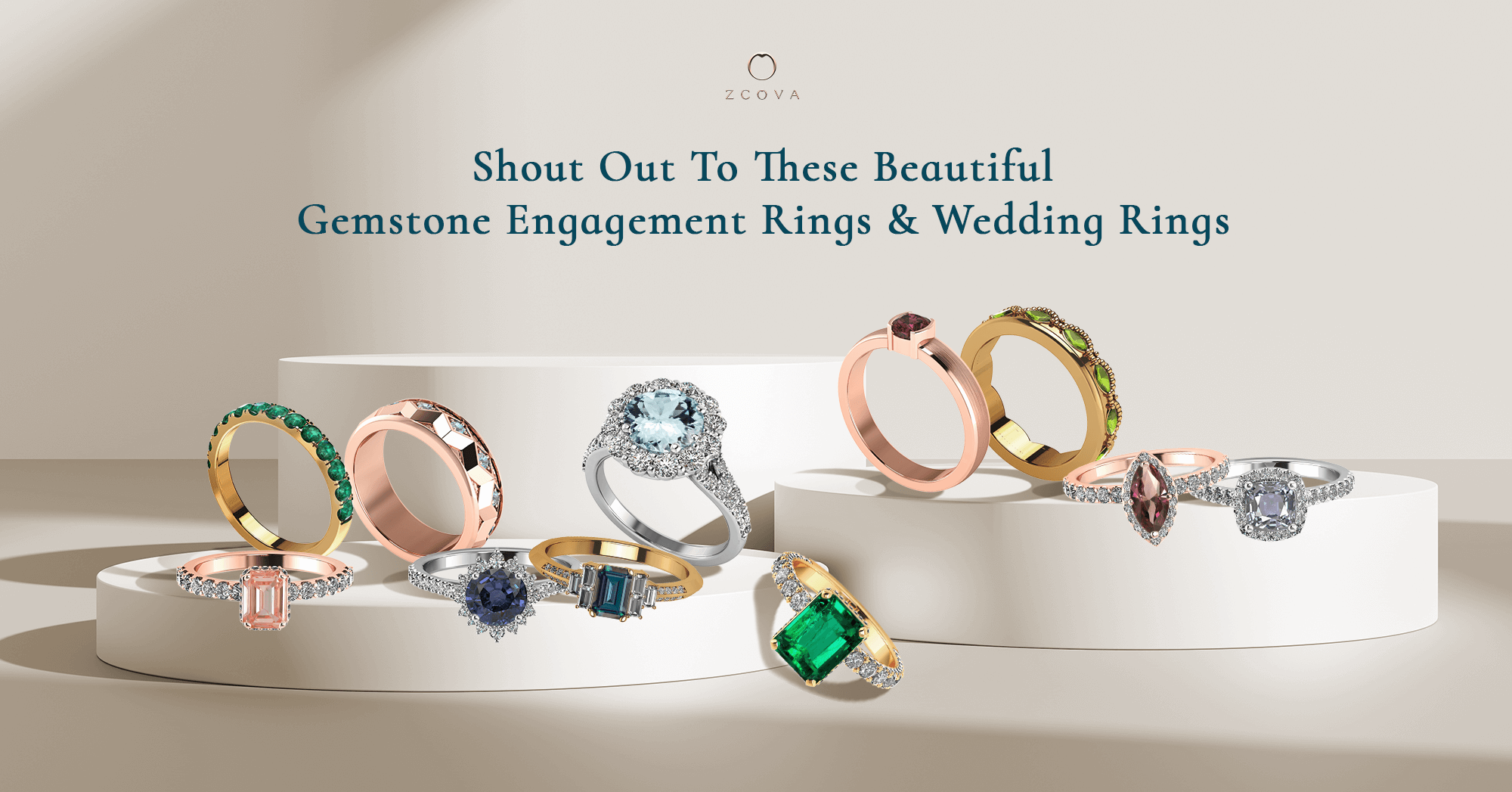 Shout Out To These Beautiful Gemstone Engagement Rings & Wedding Rings
Engagement rings and wedding rings represent the special moments to remember in life and they come with a long tradition that dates back hundreds of years. In recent years, many couples chose gemstones over diamonds for their engagement ring. 
Well, there's a reason why gemstone gets so much attention. If you find yourself on this blog, you probably have some interest in unique gemstone engagement rings and wedding rings. You can get some inspiration and enjoy our free customization services to create your own design. Let's take a look at the top 10 most unique engagement rings and wedding rings of all time at ZCOVA!
Blue Sapphire Gemstone Engagement Rings & Wedding Rings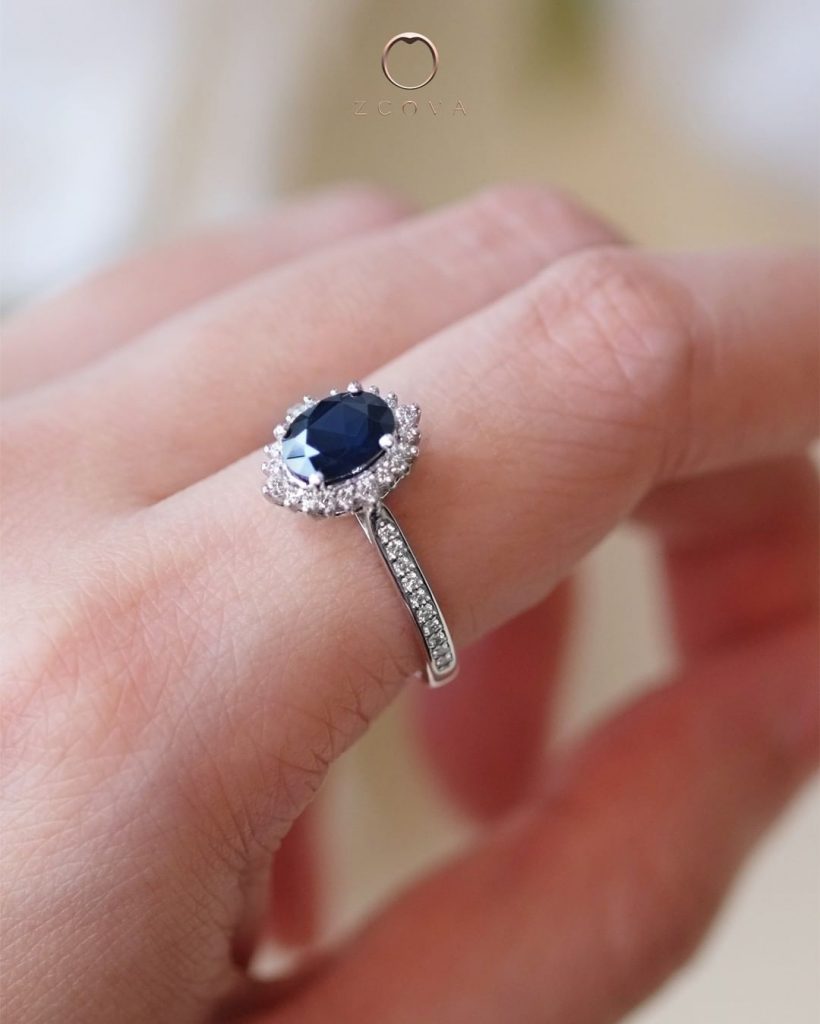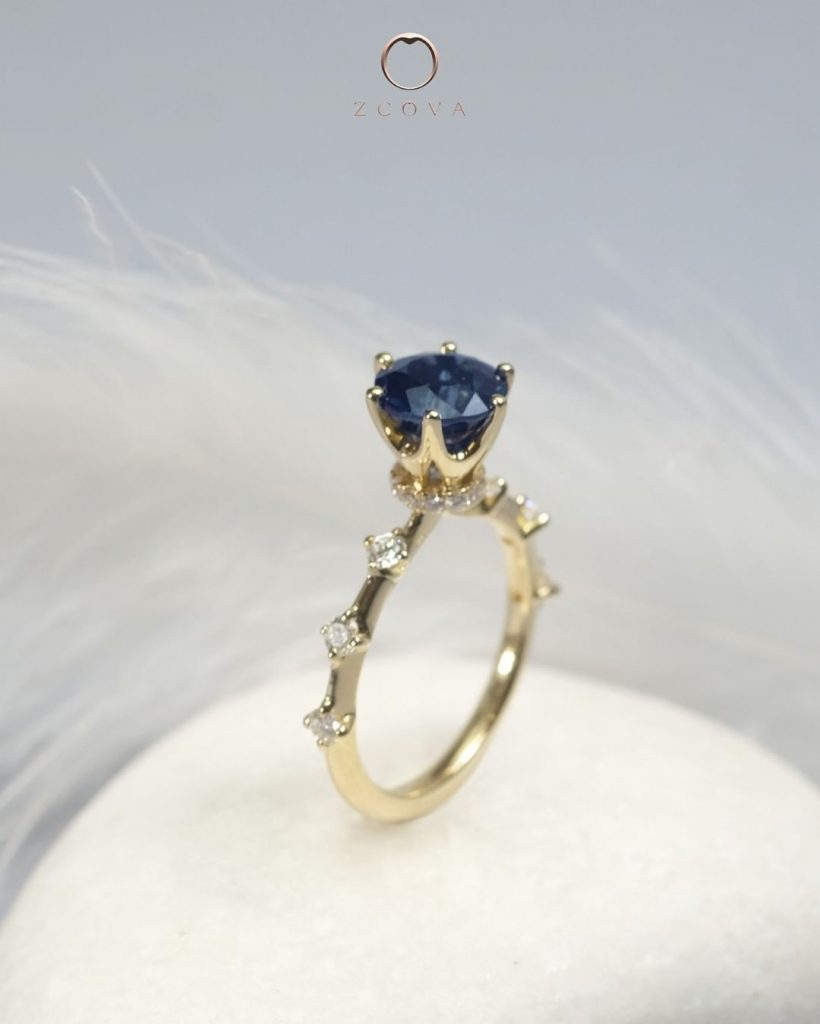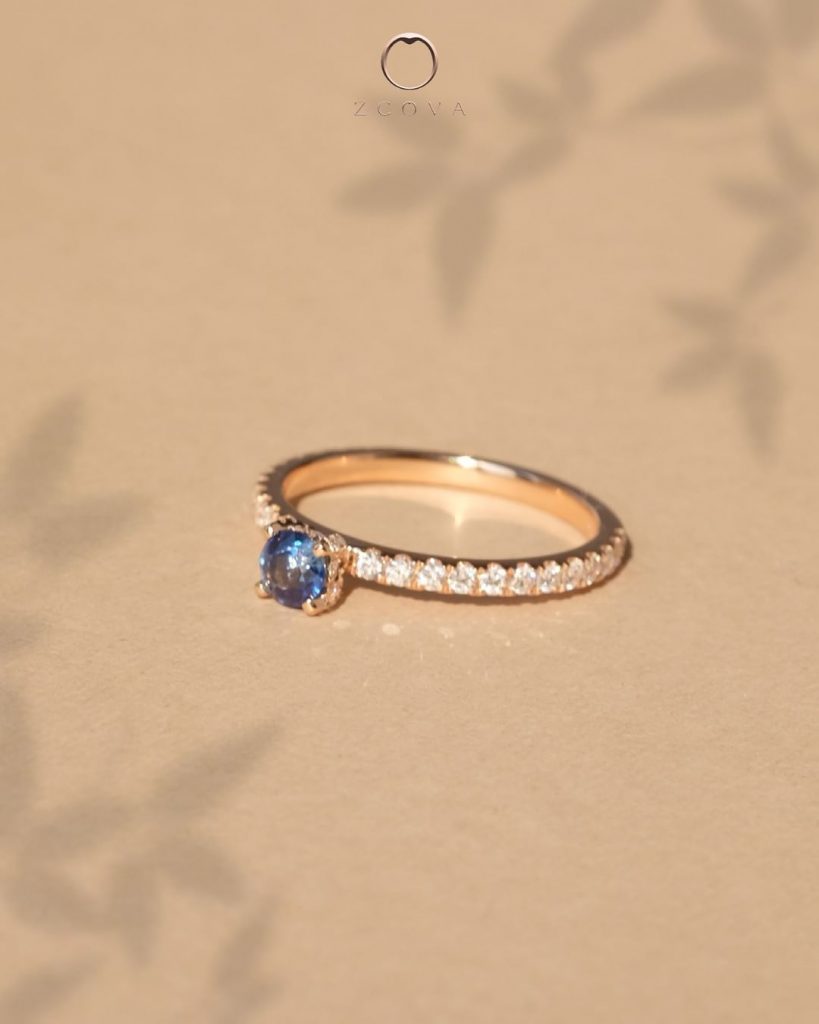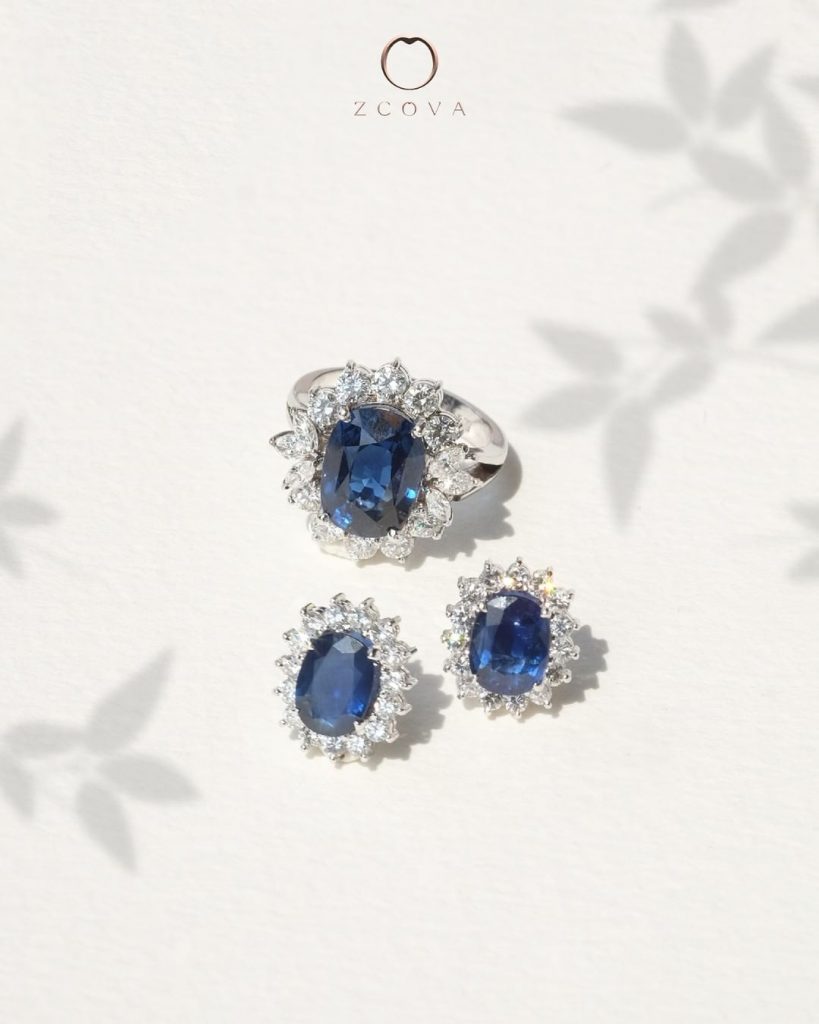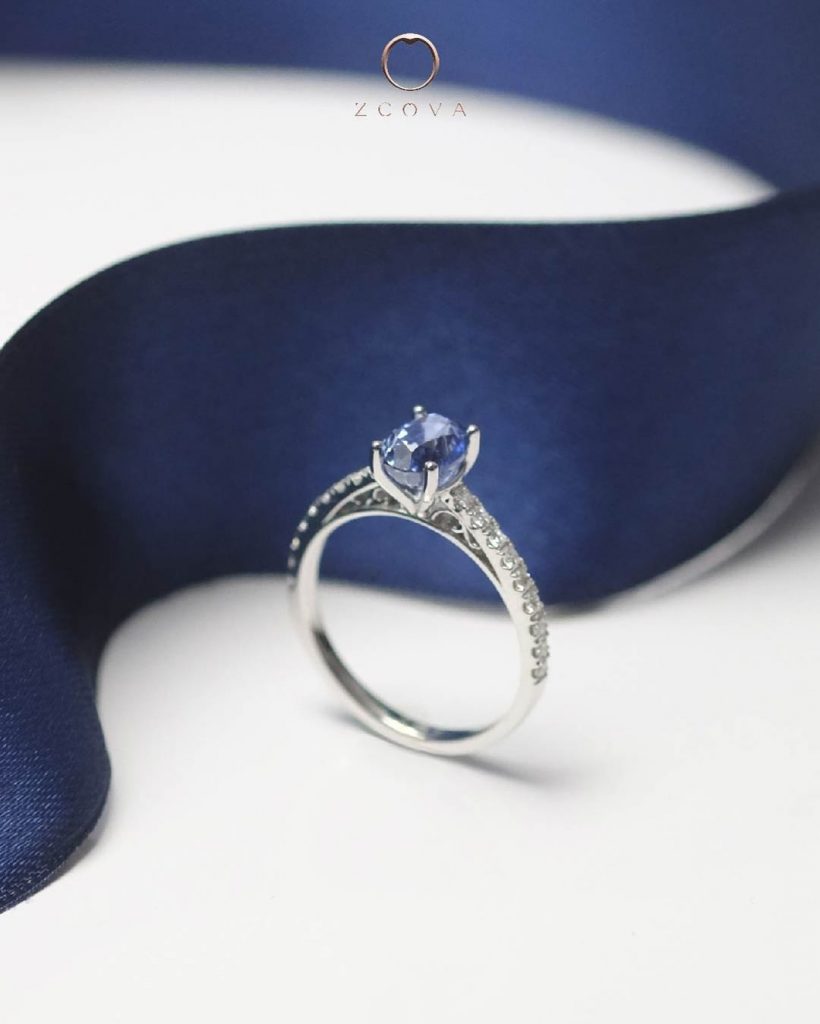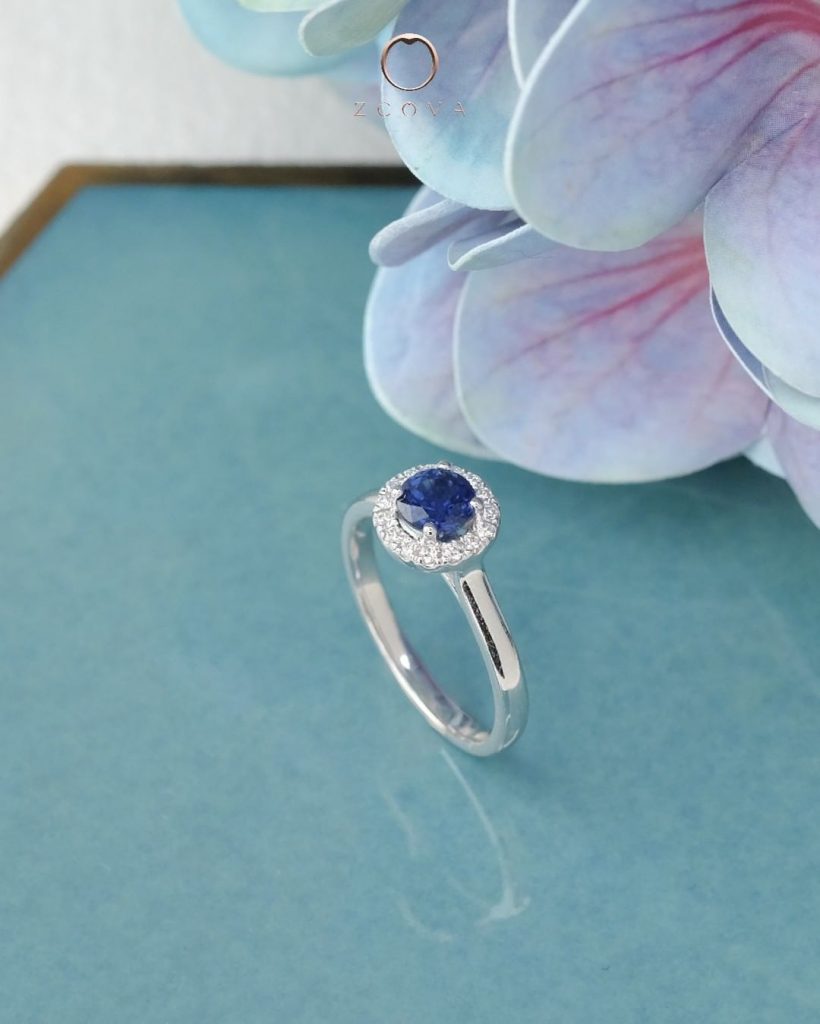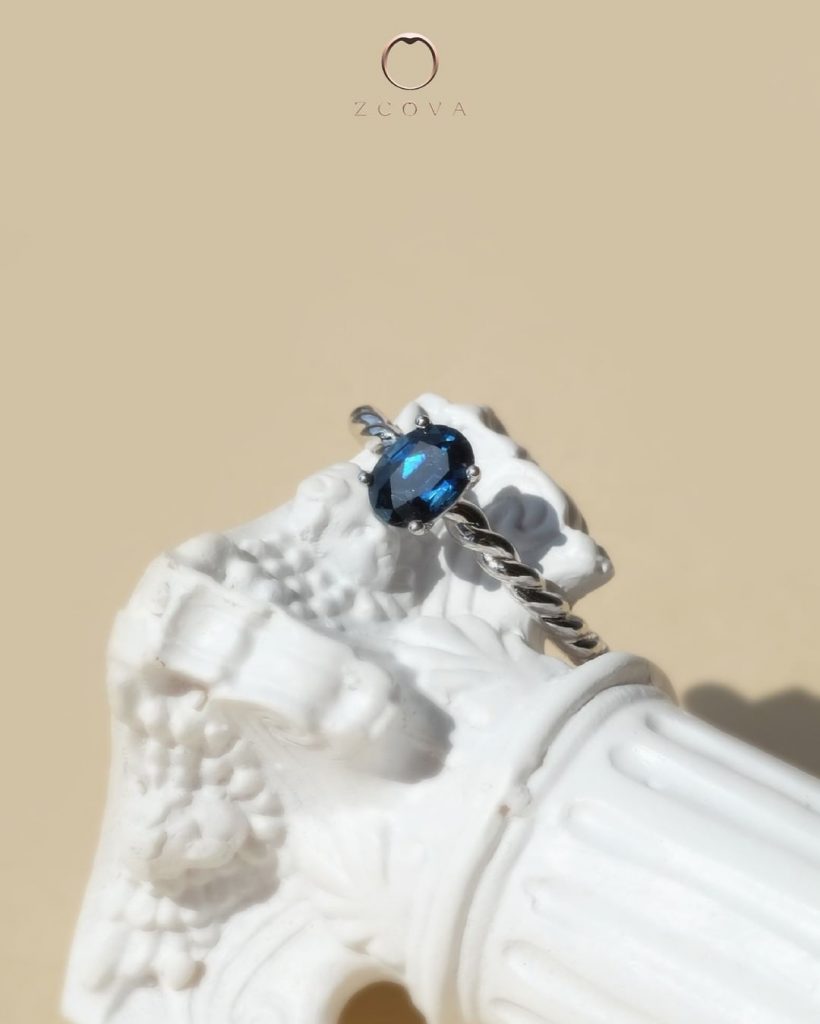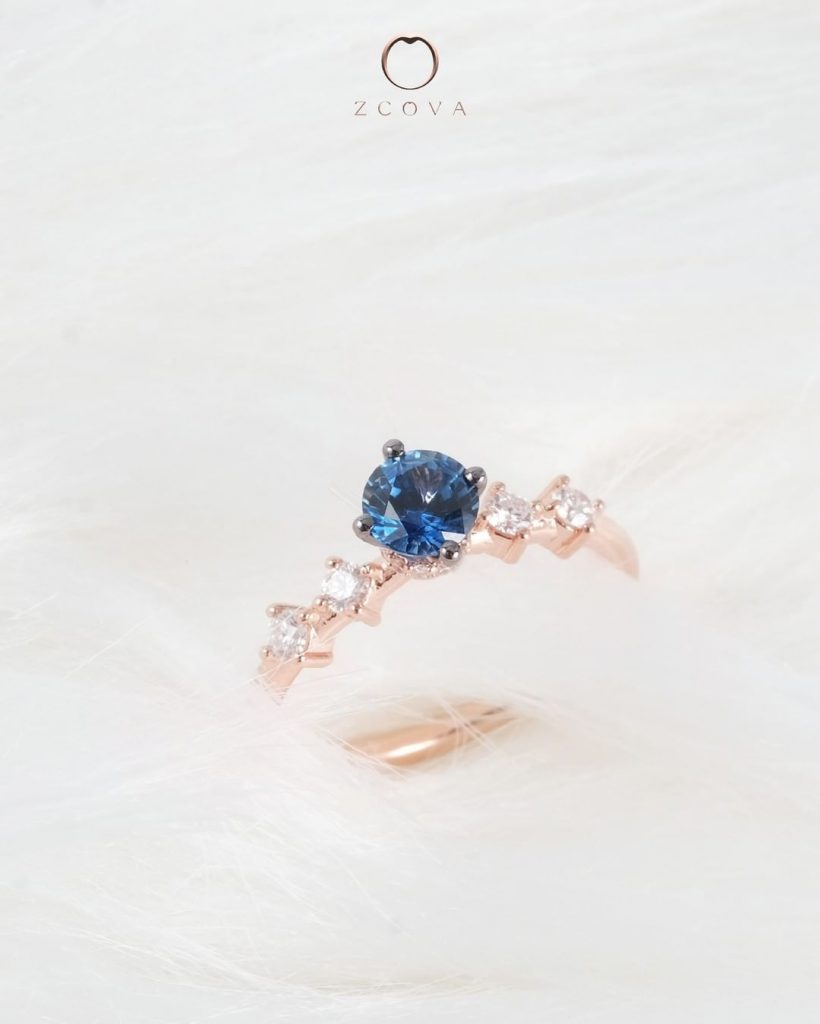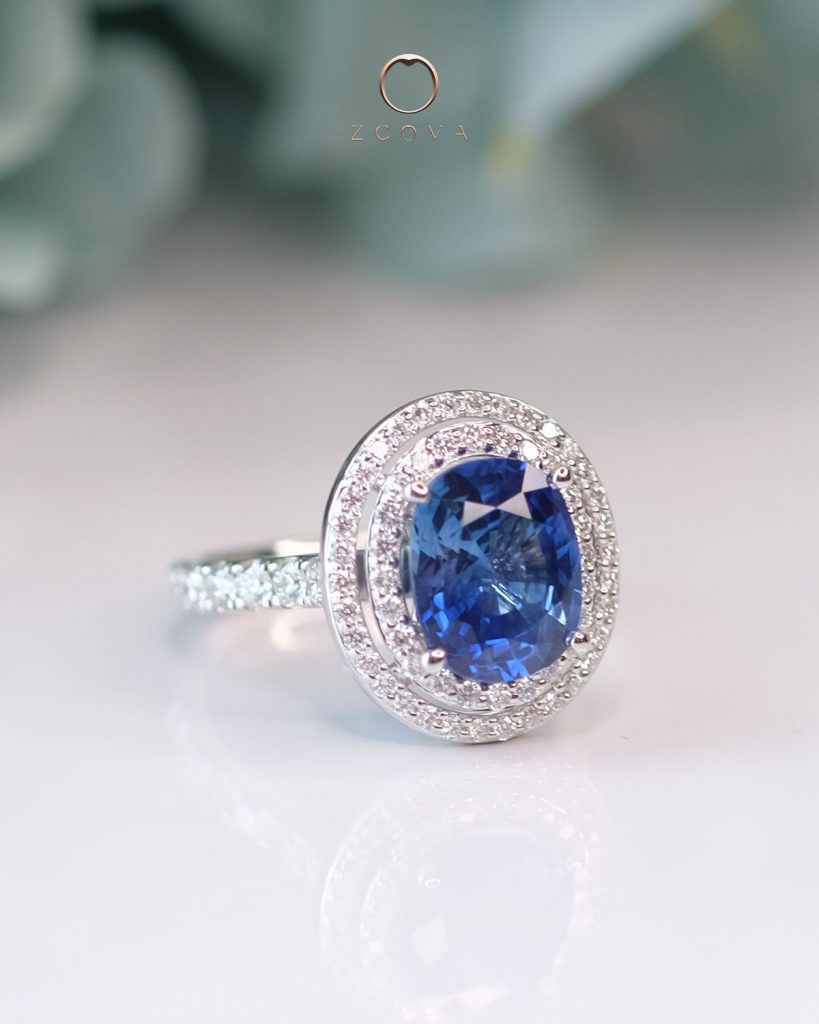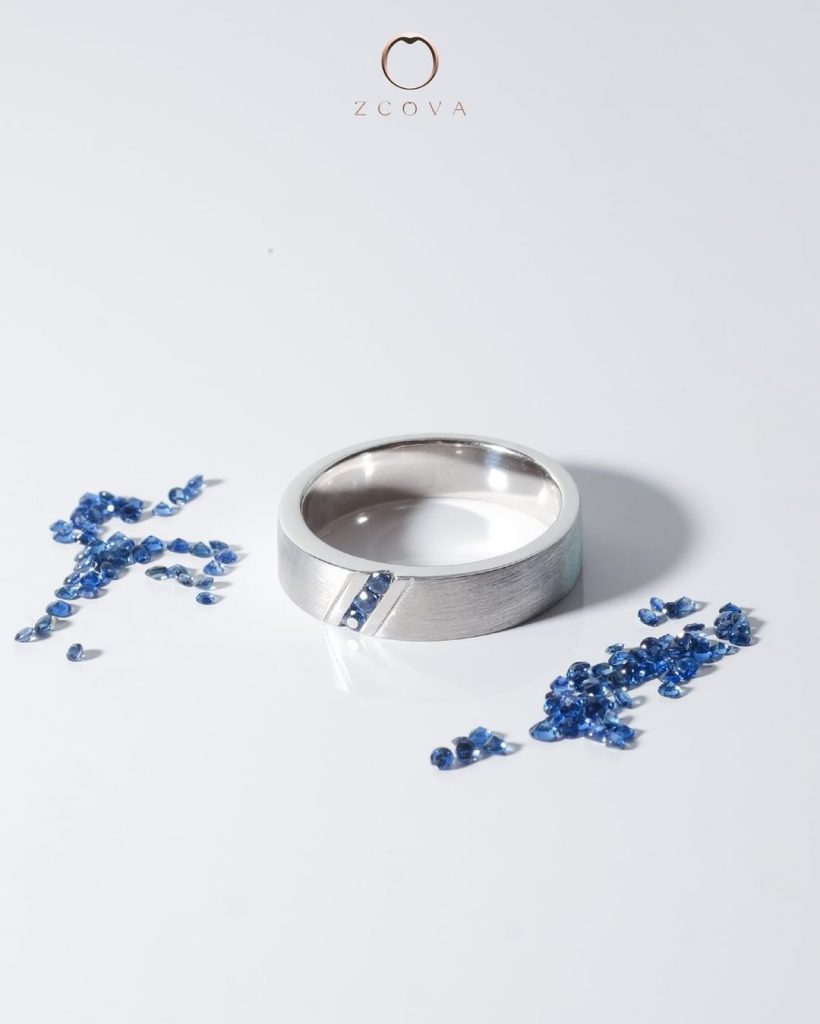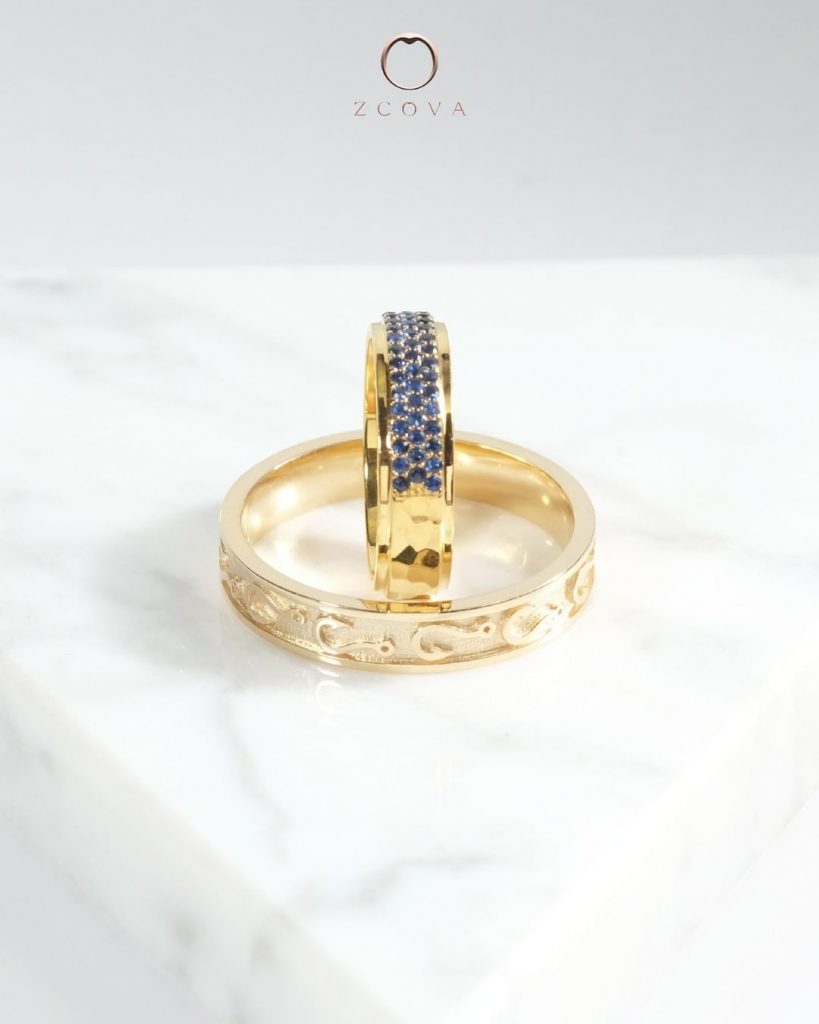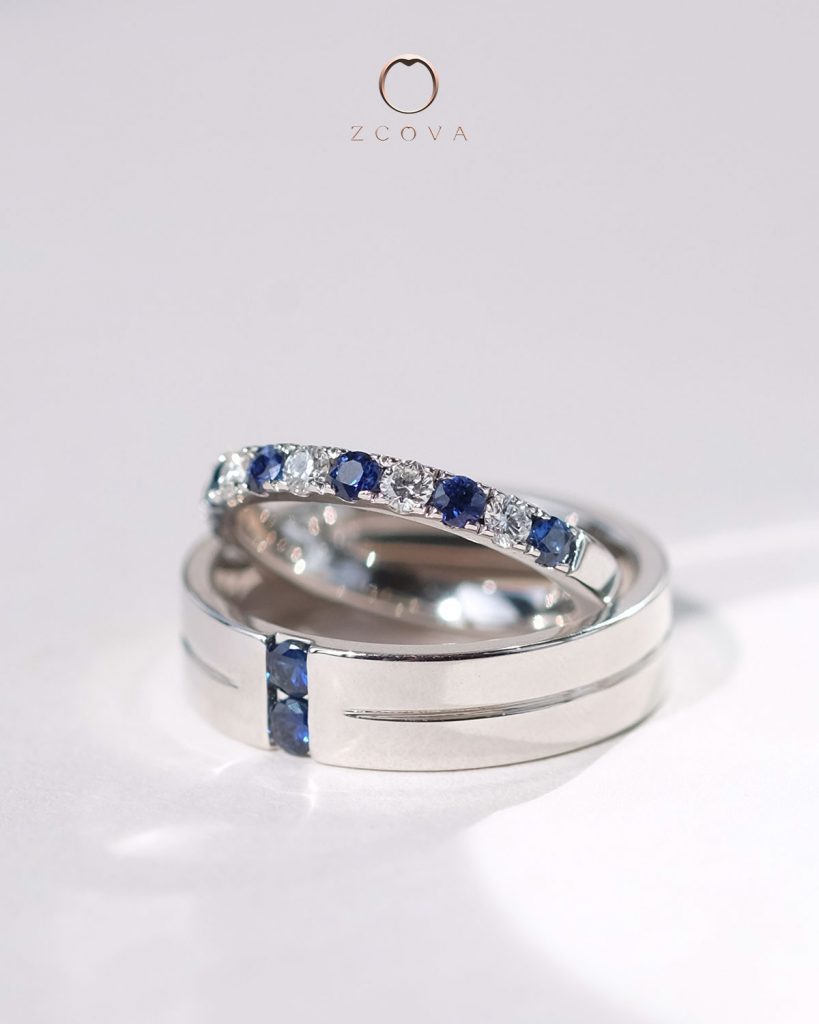 Blue sapphires have always been one of the most popular blue gemstones for engagement rings, with an endless variety of blue tones available, you can definitely find a blue stone that suits your style. Blue symbolizes ​​royalty, nobility, trust, and sincerity and they are rated 9 on the Mohs scale of hardness, which means they are extremely scratch resistant. 
Fancy Sapphire Gemstone Engagement Rings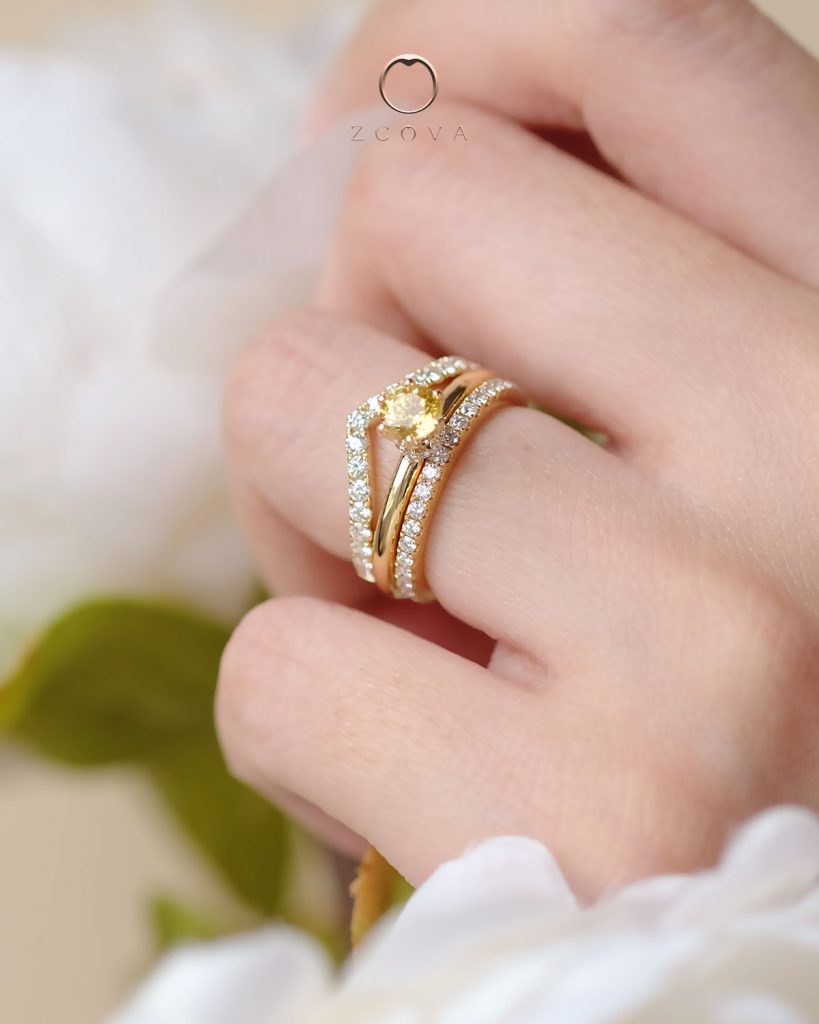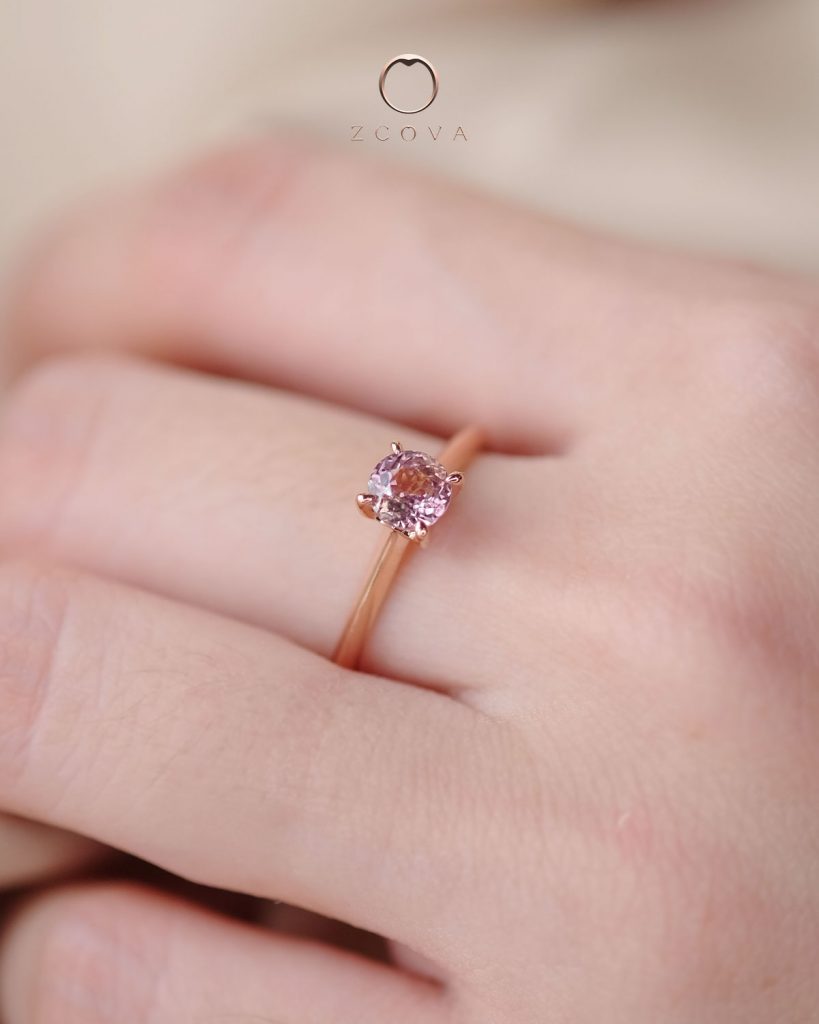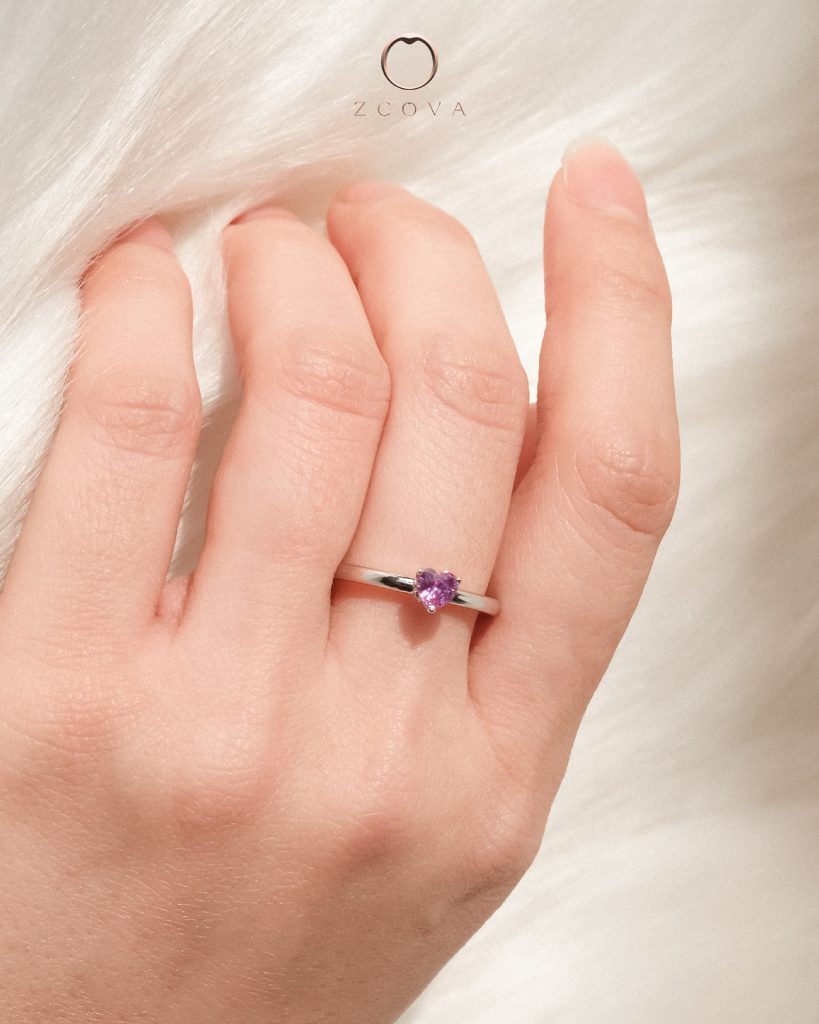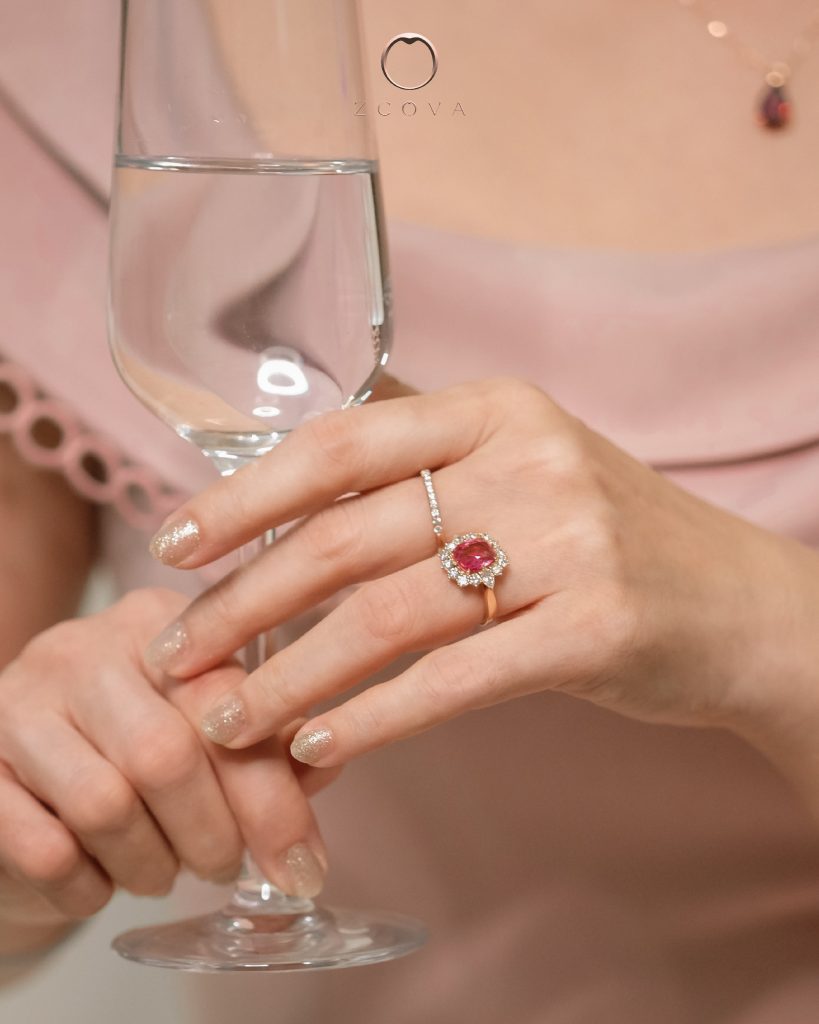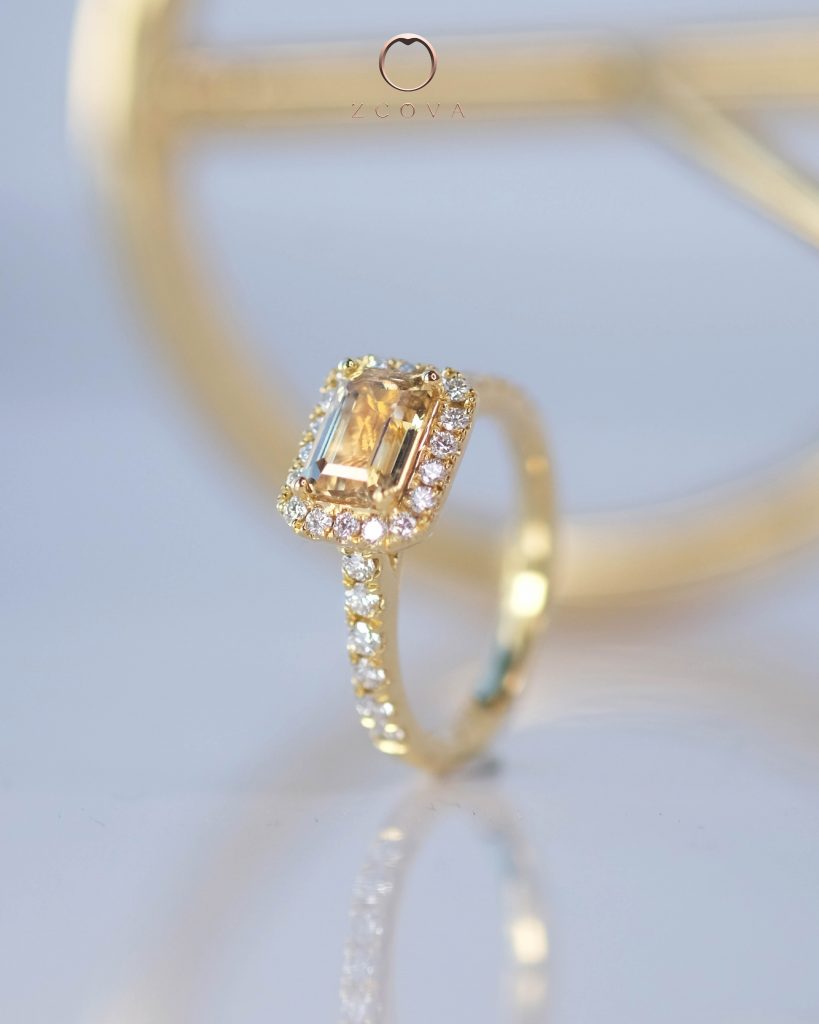 Sapphires do not only come in blue but are also found in a rainbow of colours such as pink, orange, yellow, green, purple, etc. Sapphires in any color but blue are called "fancy sapphires." If you're looking for colourful gemstones but red, you can consider choosing fancy sapphire gemstones!
Find out more about Sapphire Gemstones
Emerald Gemstone Engagement Ring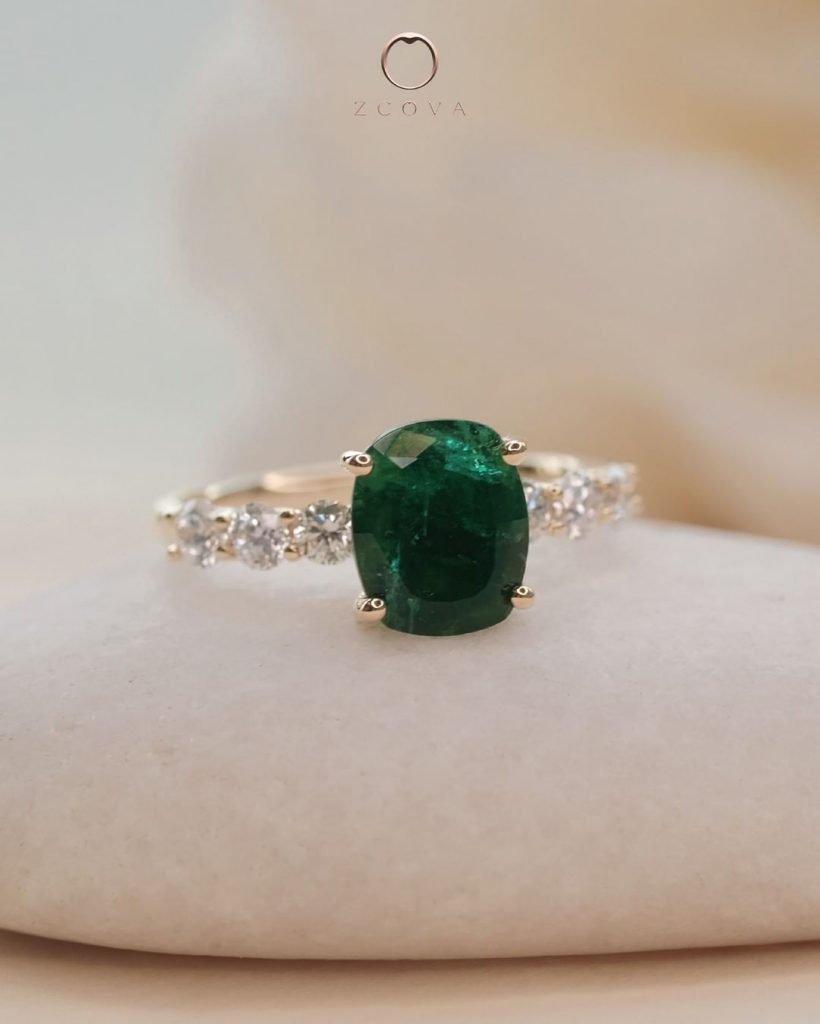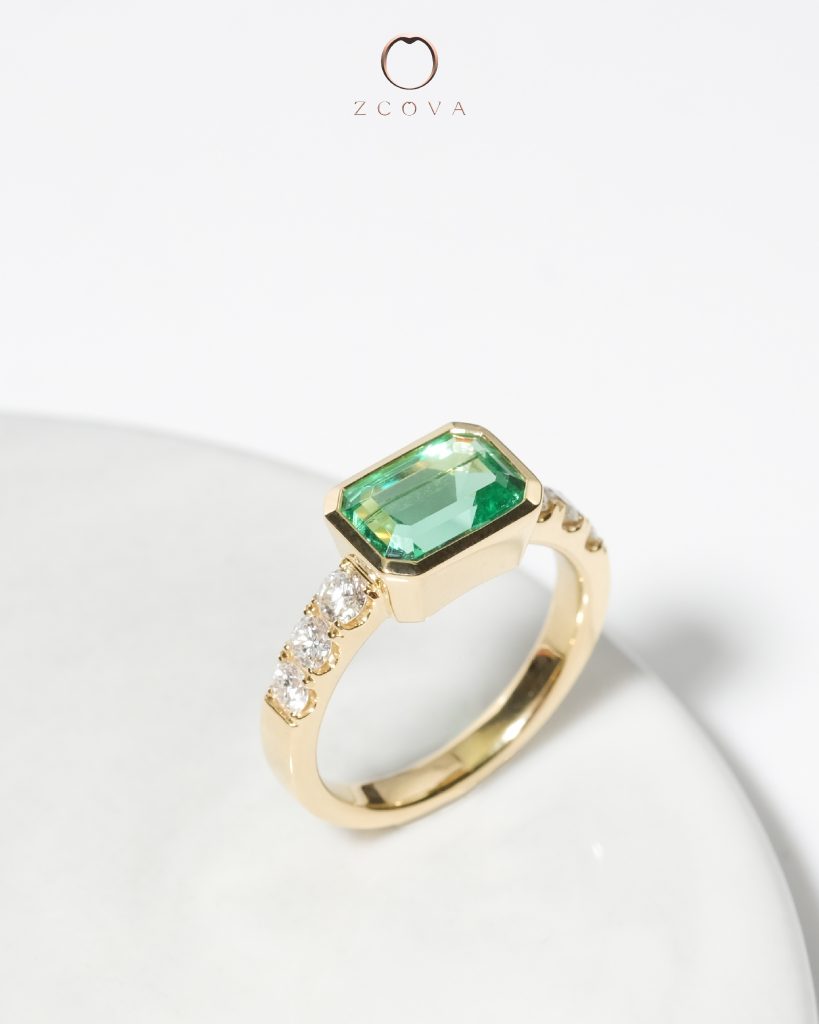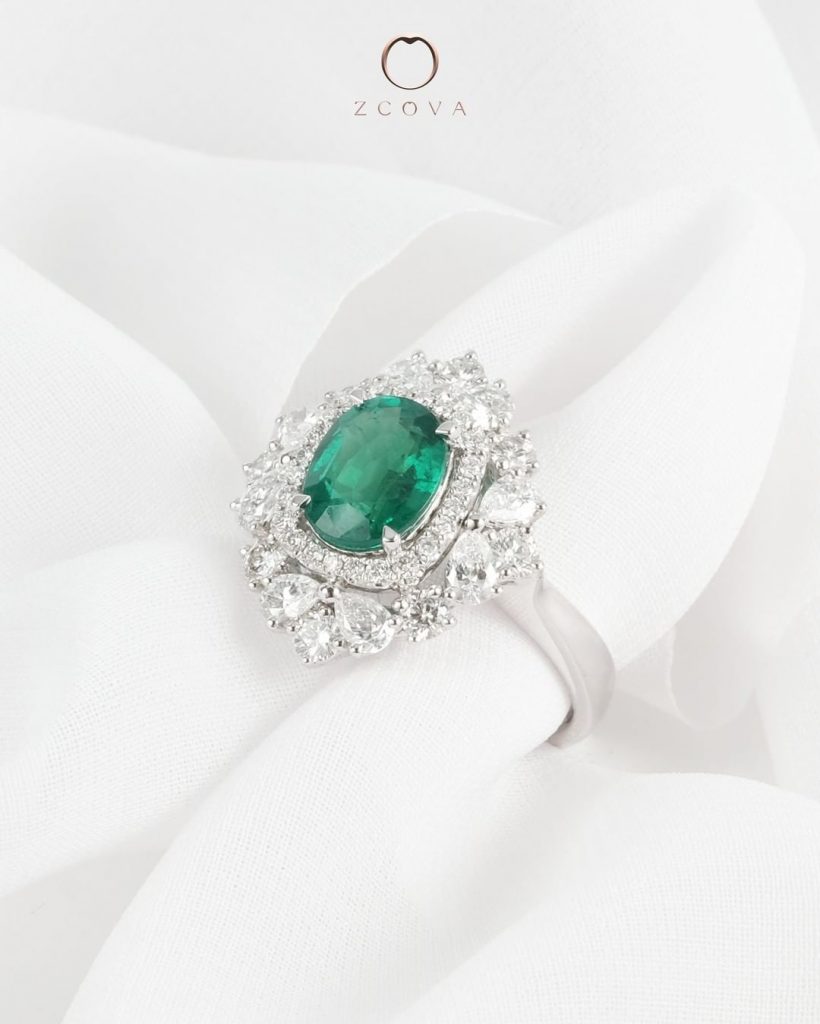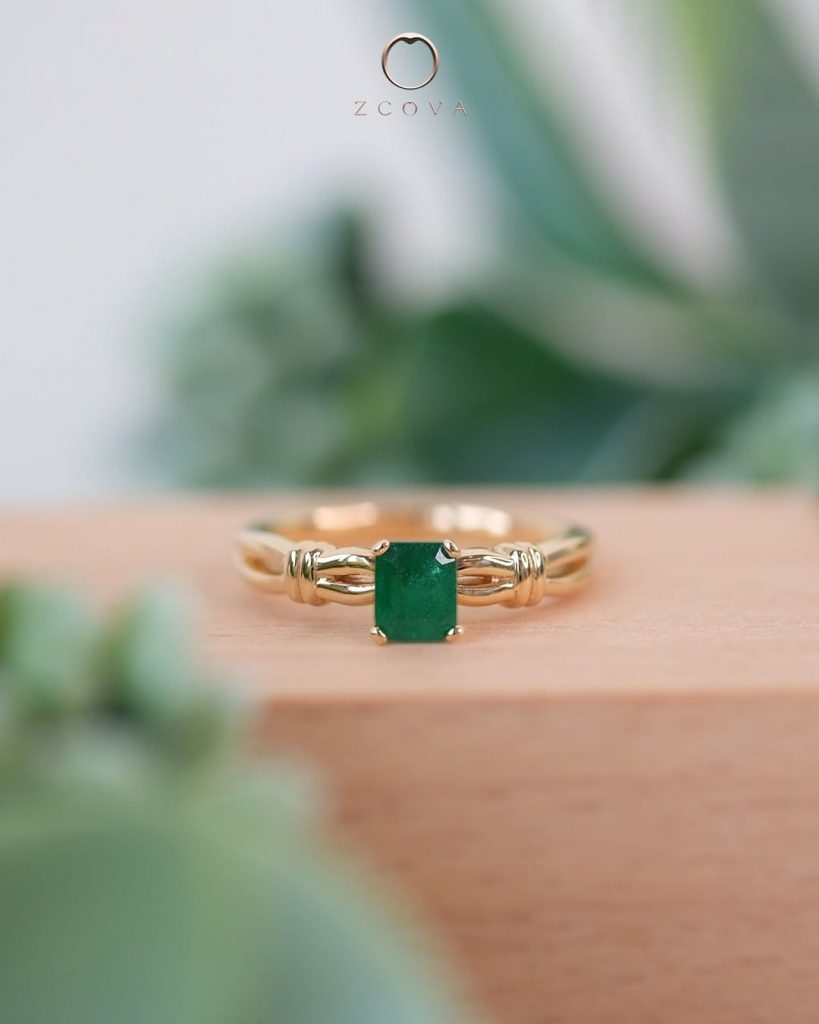 Emeralds are favored and worn by royalty and celebrities throughout history. Their colour varies from bluish-green to yellowish-green and is a symbol of royalty, elegance, and boldness. Emeralds are durable and are rated 8 in Moh for their hardness, suitable for daily wear!
Read more about Emerald Gemstones
Tourmaline Gemstone Engagement Ring & Wedding Rings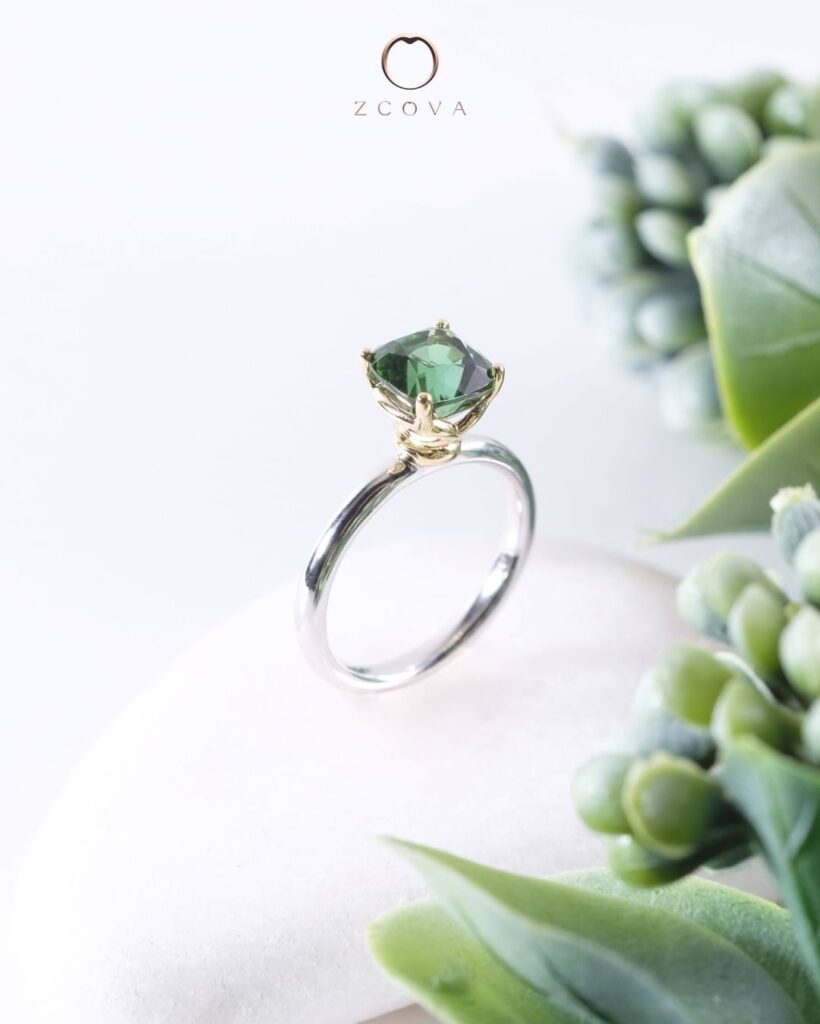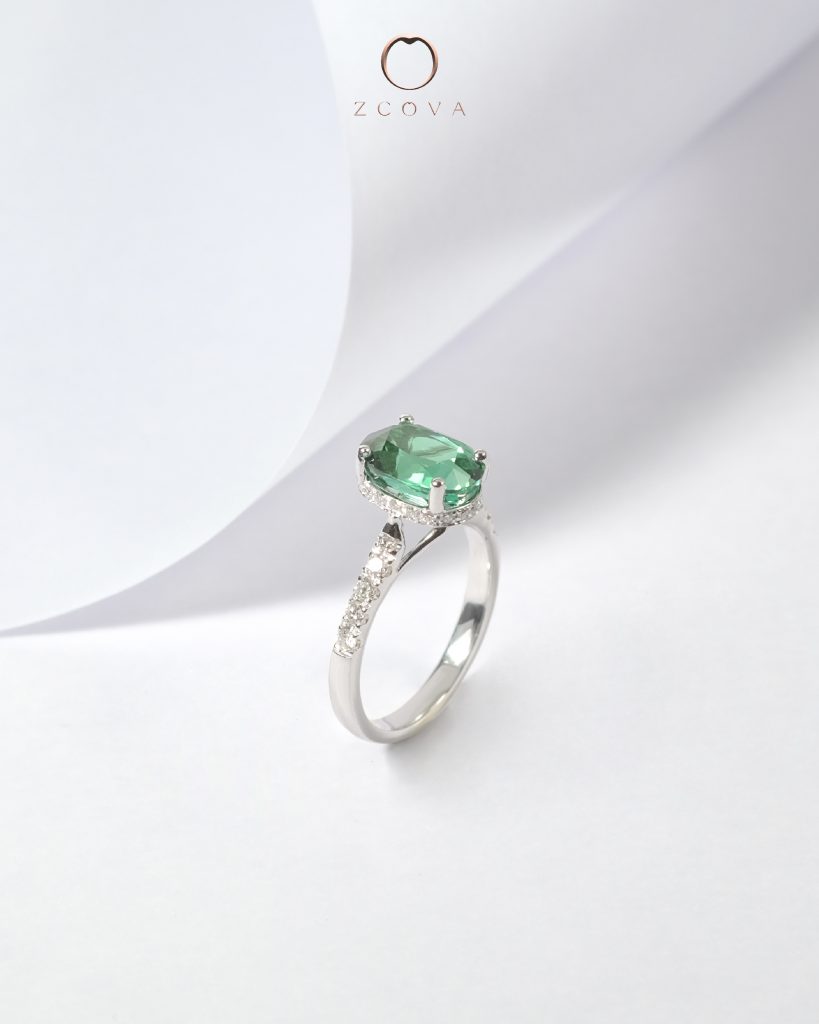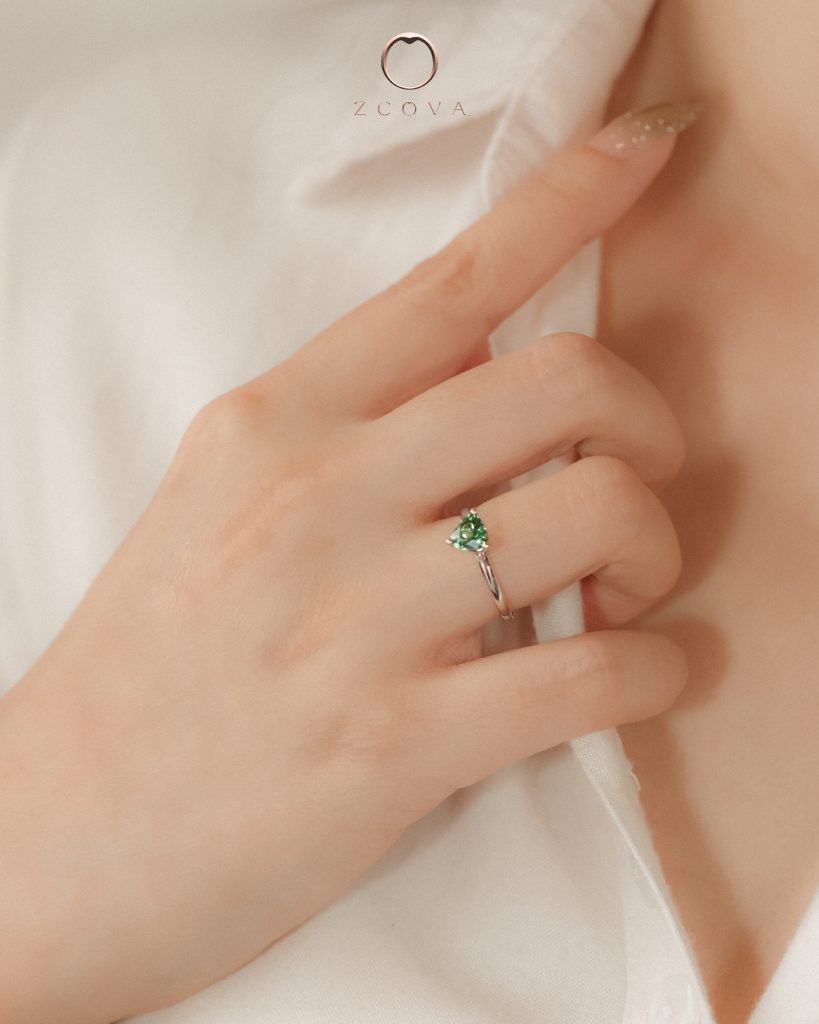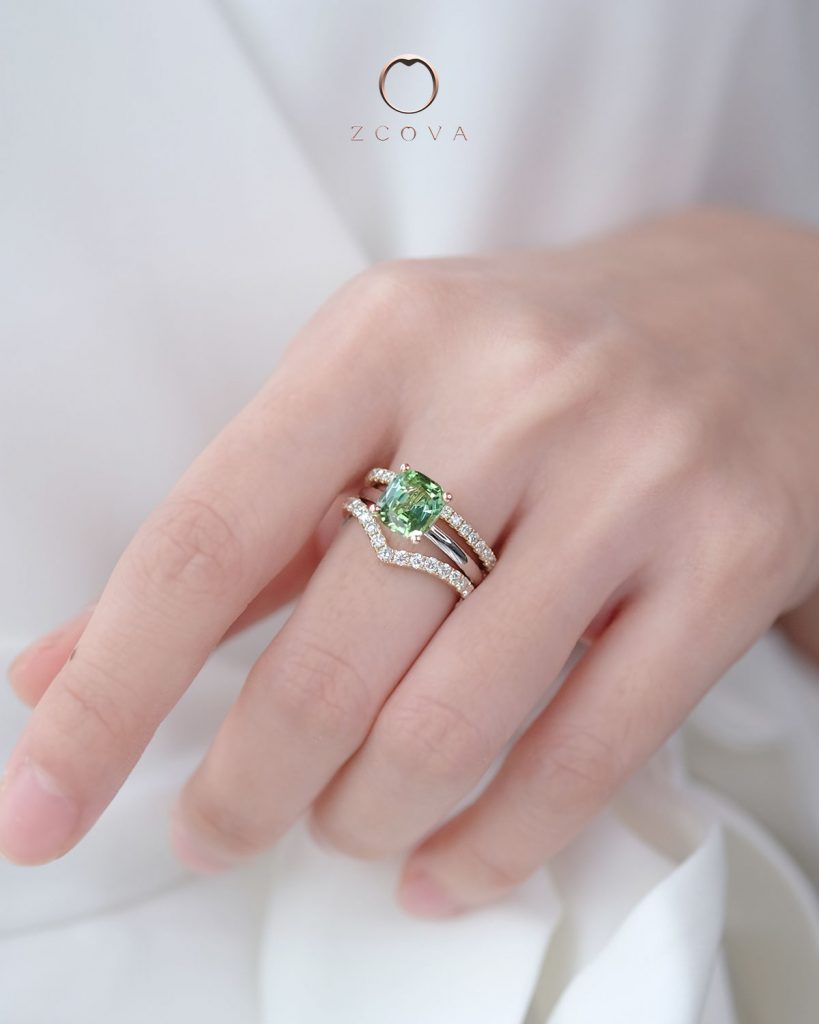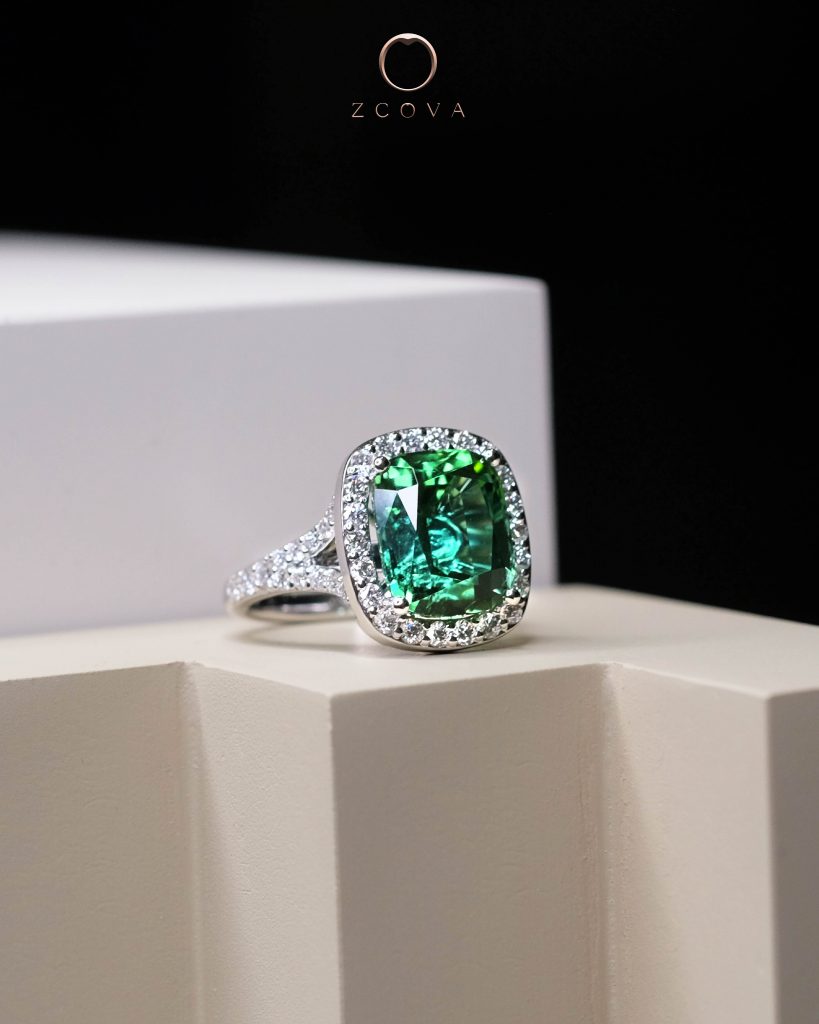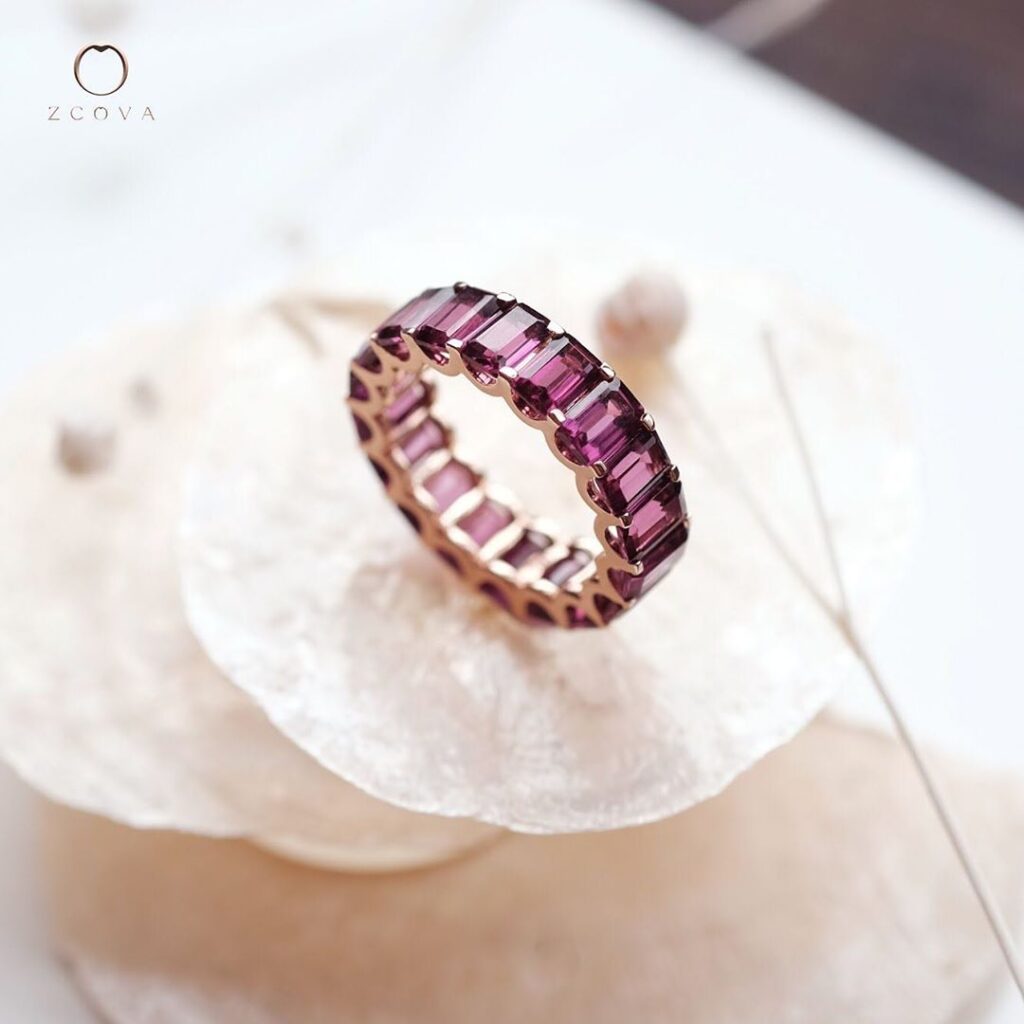 Tourmaline symbolizes hope, innocence, and creativity. You may think that Tourmaline only comes in green but the name was derived from the Sinhalese words "tura mali," which means the stone of mixed colours, which comes in bi-colour and multi-colour such as Watermelon Tourmaline. 
Check out more about Tourmaline Gemstones
Ruby Gemstone Engagement Ring & Wedding Rings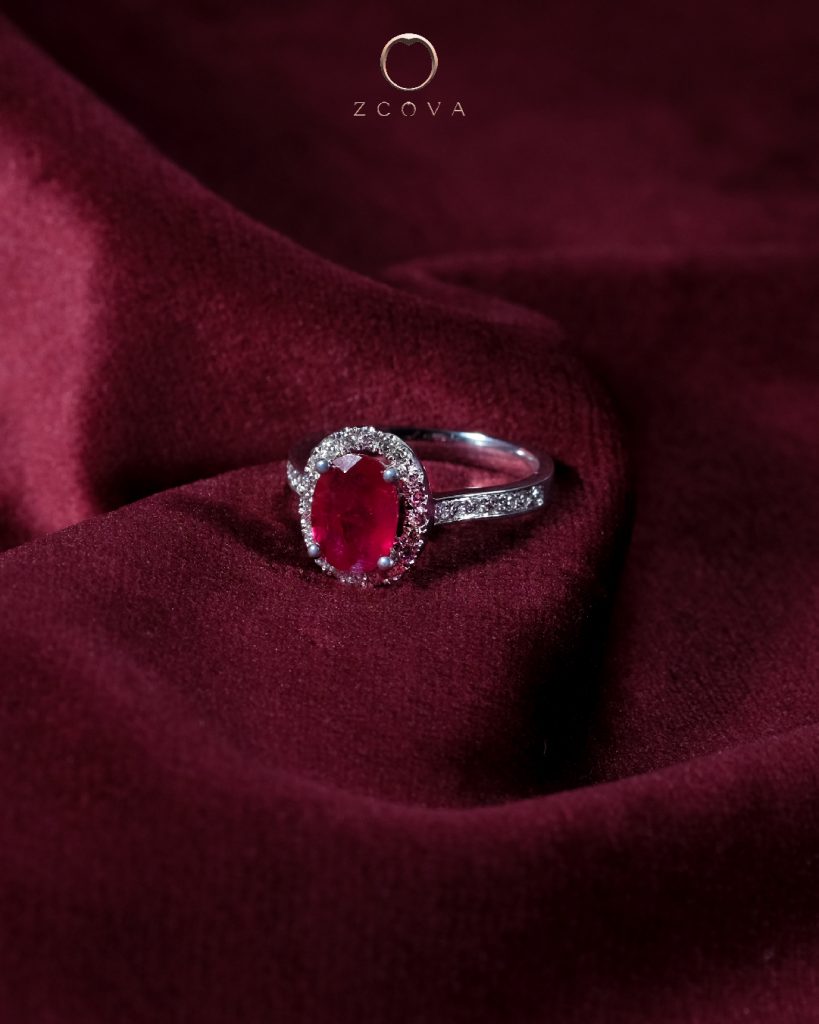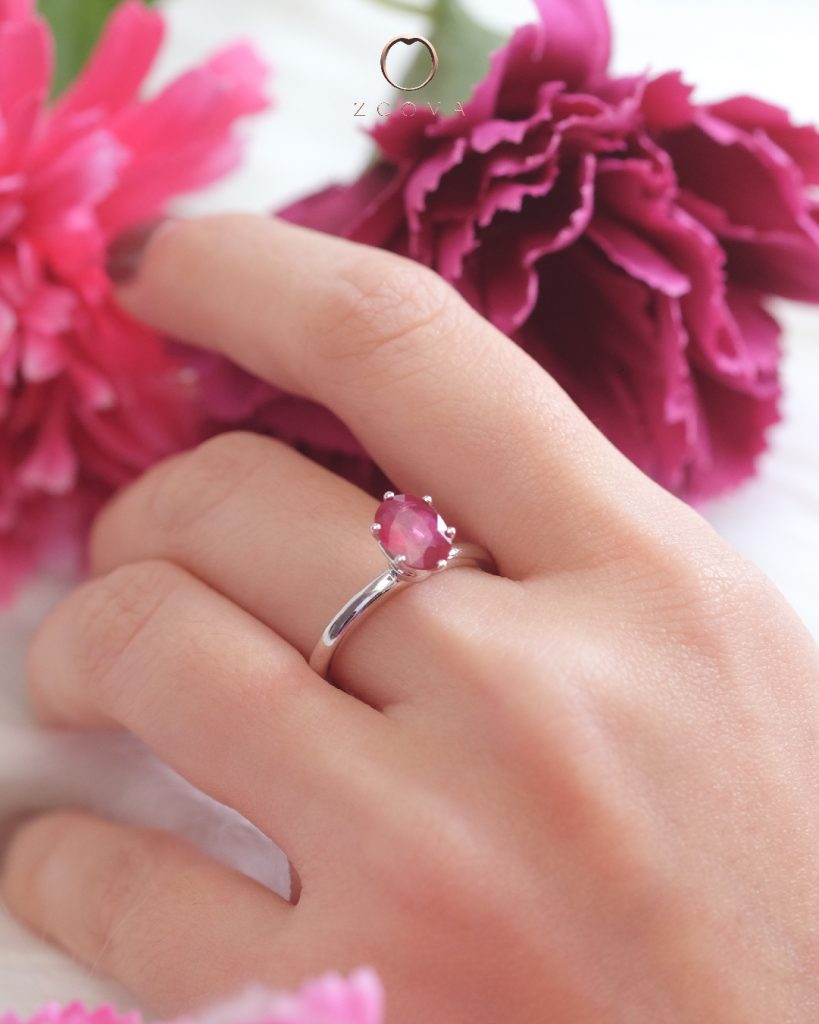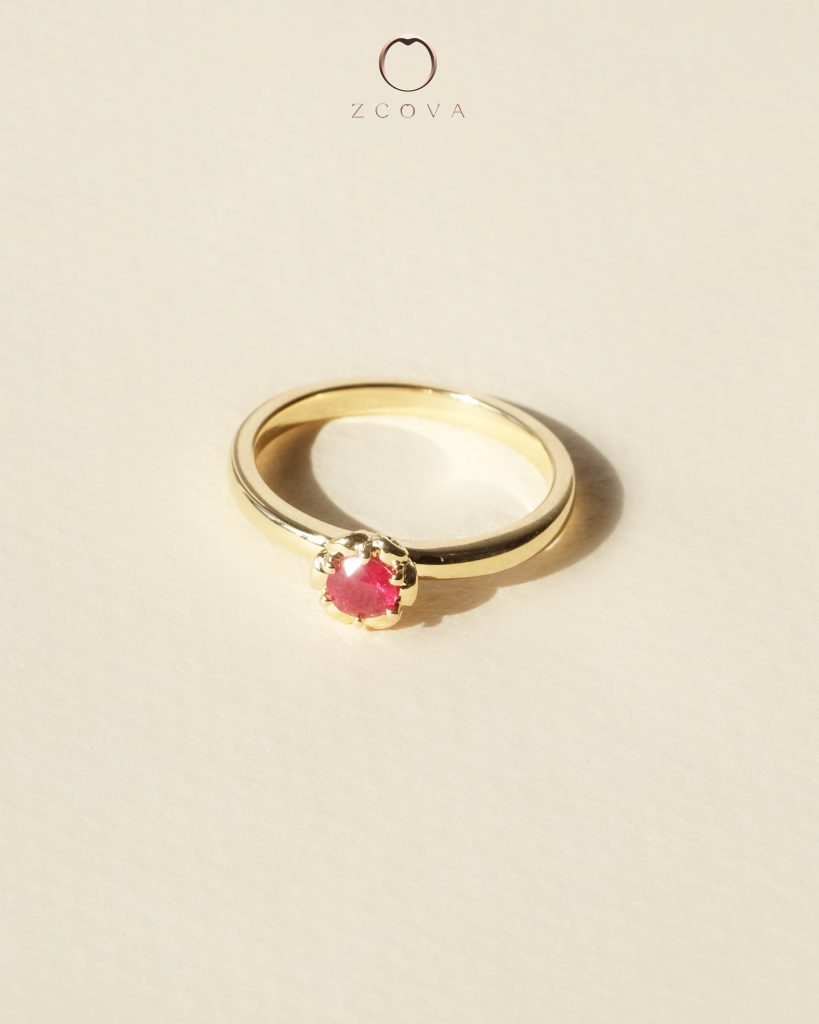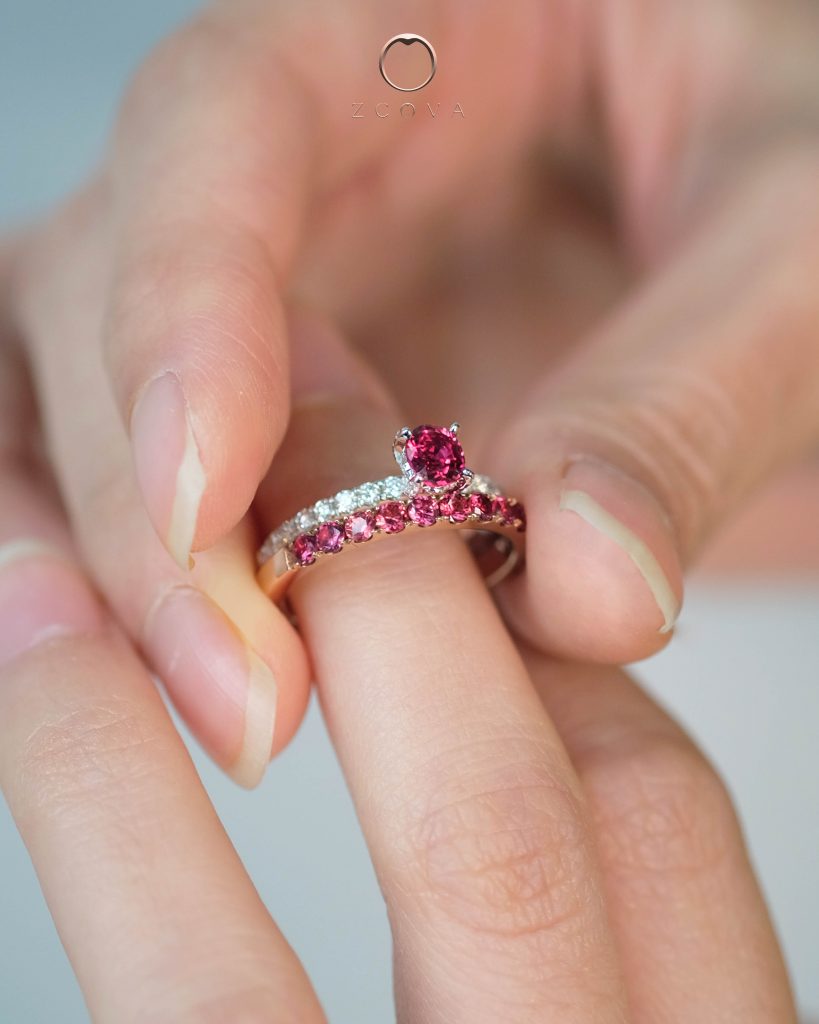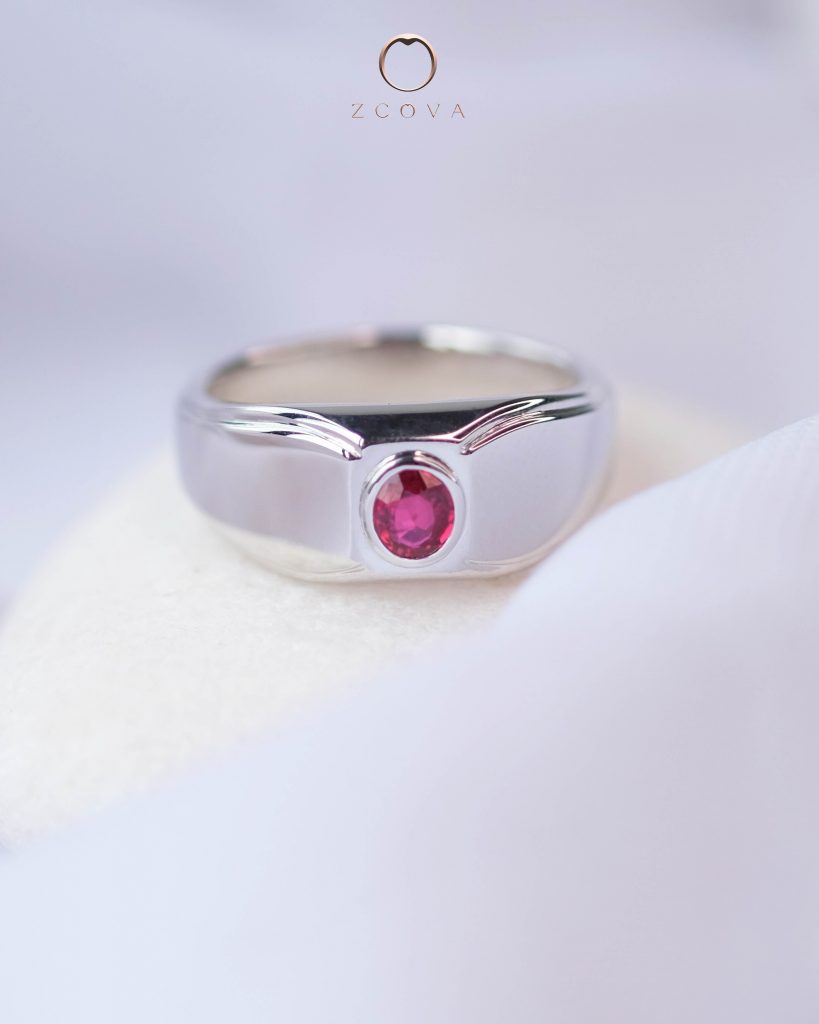 Ruby symbolizes nobility, royalty, love, passion, fire, and power. They are one of the most popular gemstones and never go out of fashion, which is why celebrities and royalty such as Scarlett Johansson, Taylor Swift, Emily Blunt, Naomi Watts, and even Queen Elizabeth II chose Ruby for their ring, earring, necklace and any other jewellery! They are rated 9 on the Mohs scale of hardness and are available in a range of colours including, red, purplish-red, and pinkish-red – a good choice for a daily wear engagement ring or jewellery!
Find out more about Ruby Gemstones
Citrine Gemstone Engagement Ring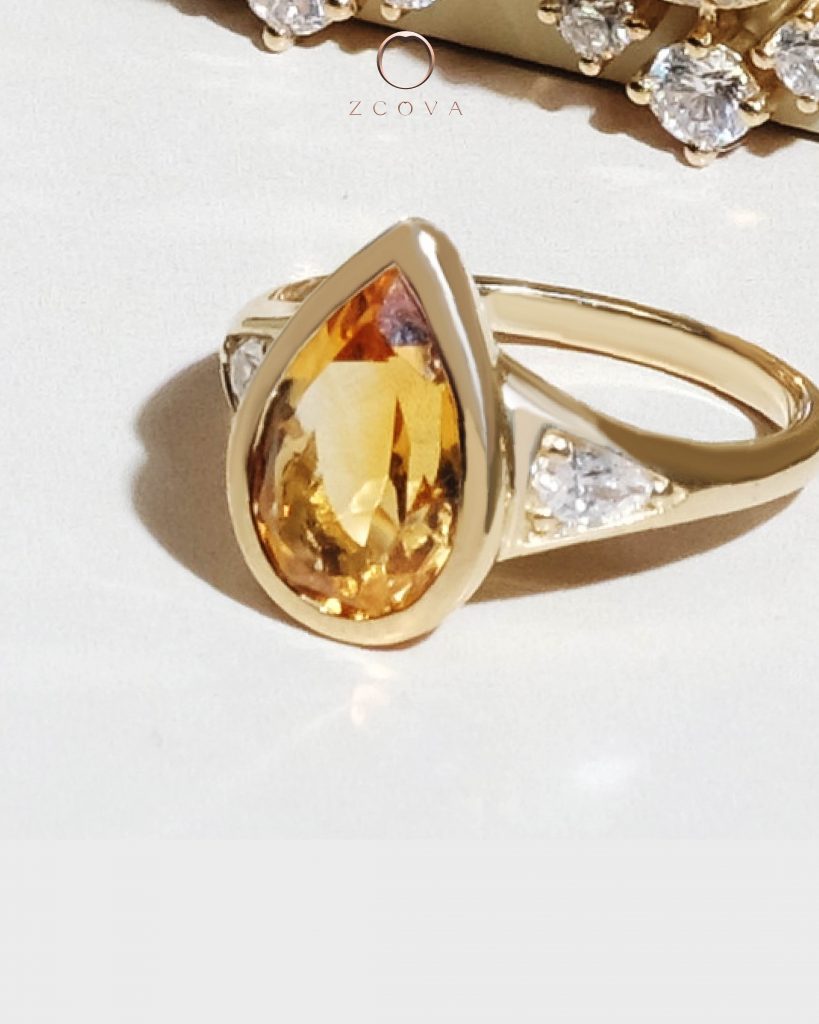 The golden gemstone, a gift from the Sun. Citrine symbolises wellness, happiness, abundance and success and is rated 7 on Mohs scale of hardness. This beautiful stone colour ranges from yellow to brownish-orange, a colour that brightens up your day!
Read more about Citrine Gemstone
Aquamarine Gemstone Engagement Ring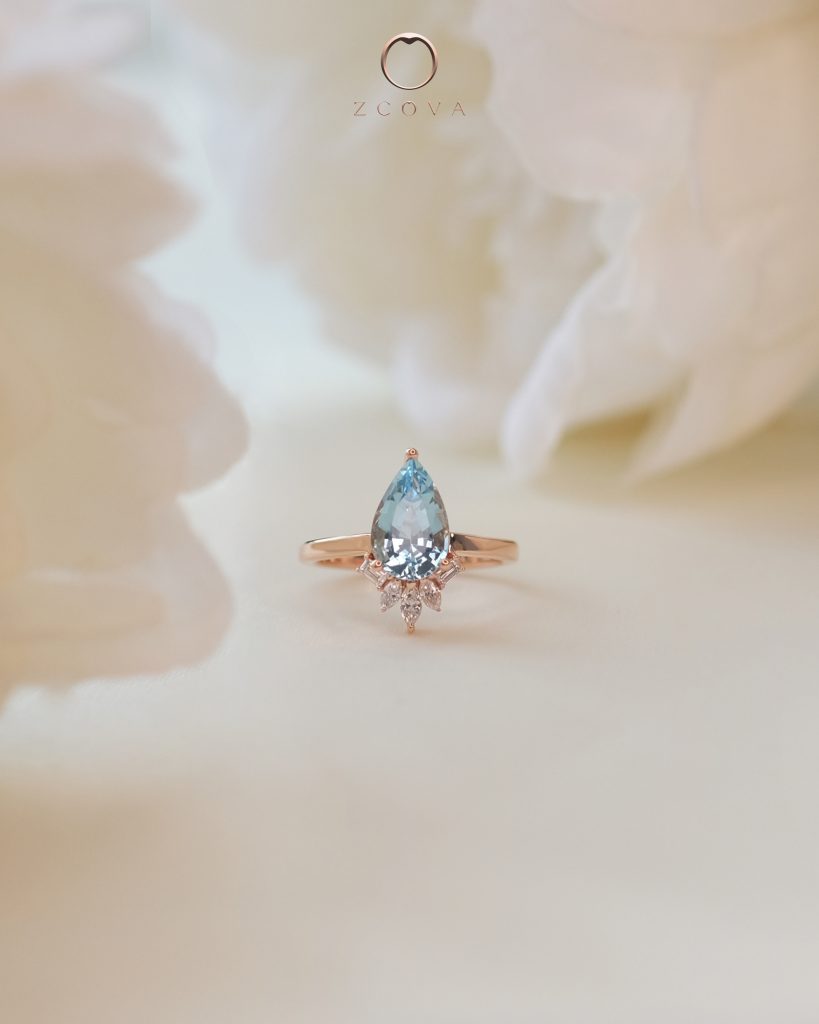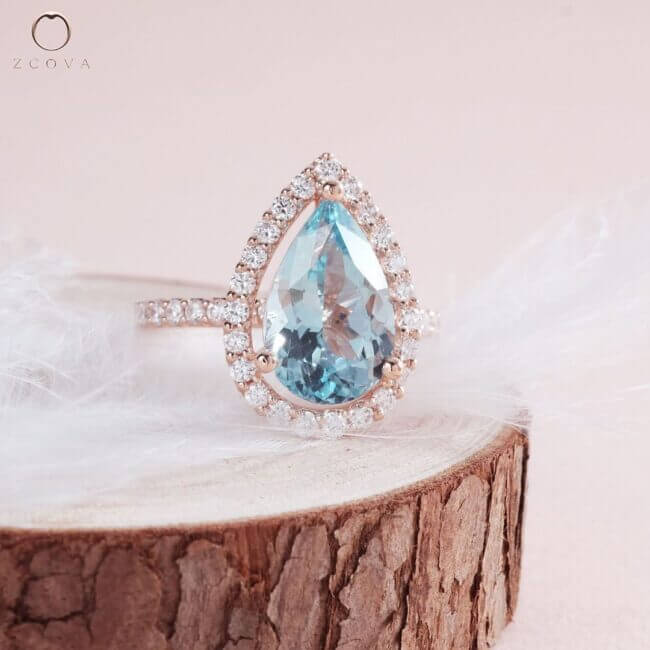 Wearing an Aquamarine was believed to increase intelligence, courage, happiness, wisdom, and youthfulness. It is rated 7.5 to 8 on Mohs for its hardness, symbolizing youth, health, and hope. The shades range from deep teal to pale and crystal blue like the water and sea, like the meaning of its name.
Discover more about Aquamarine Gemstones
Morganite Gemstone Engagement Ring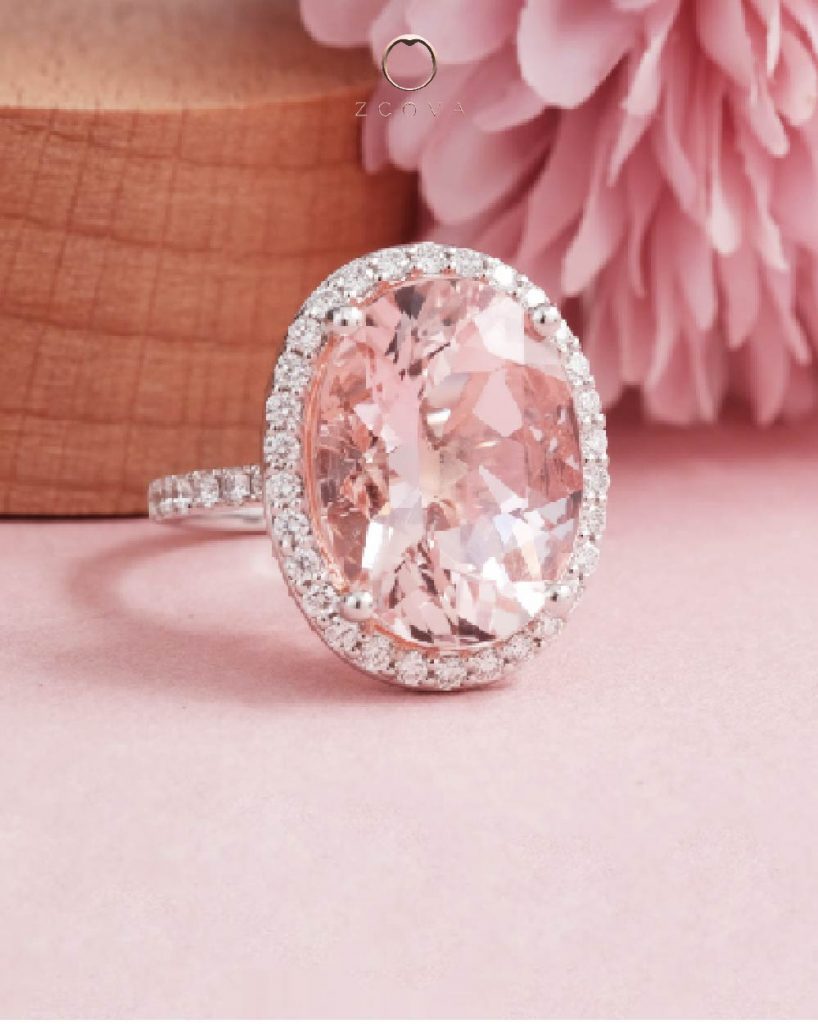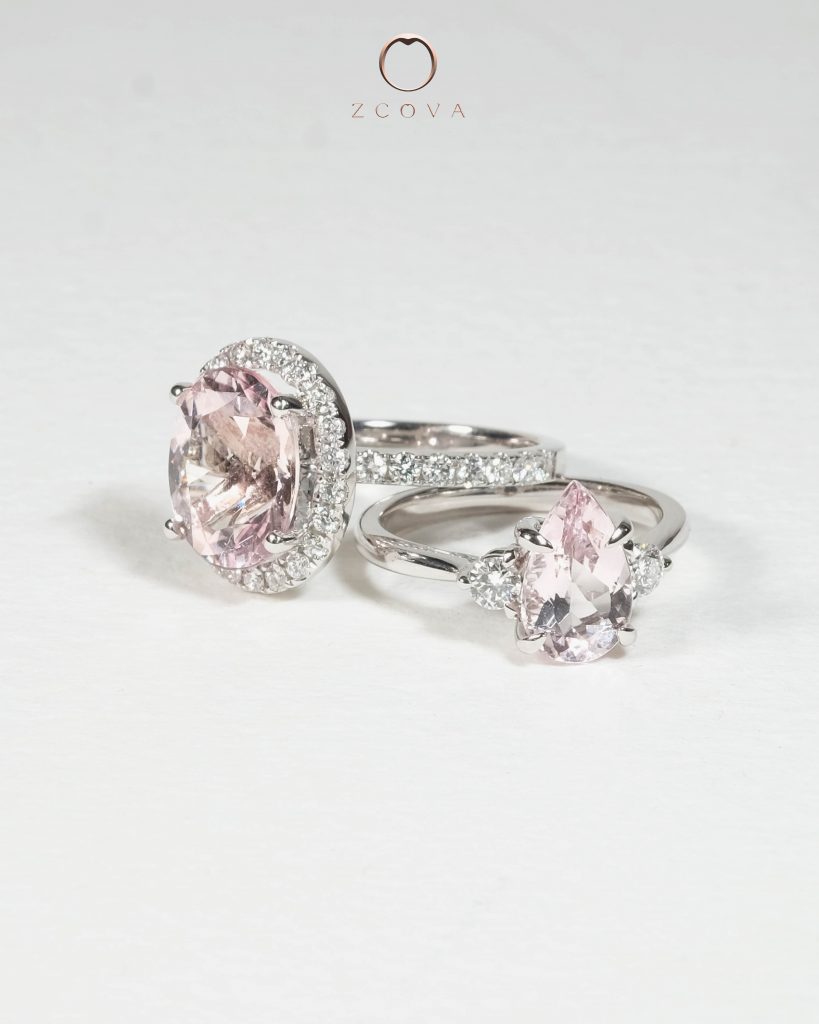 The sweet and romantic pink colour of Morganite gemstone brings joy, compassion, pleasure, and new friendships to your life. They are often associated with romance, sweetness, love, and innocence. Morganite colour ranges from light pink, orange pink to violet-pink. The Mohs for its hardness rated 7.5 to 8.
Contact us to source your Morganite gemstone.
Garnet Gemstone Engagement Ring & Wedding Rings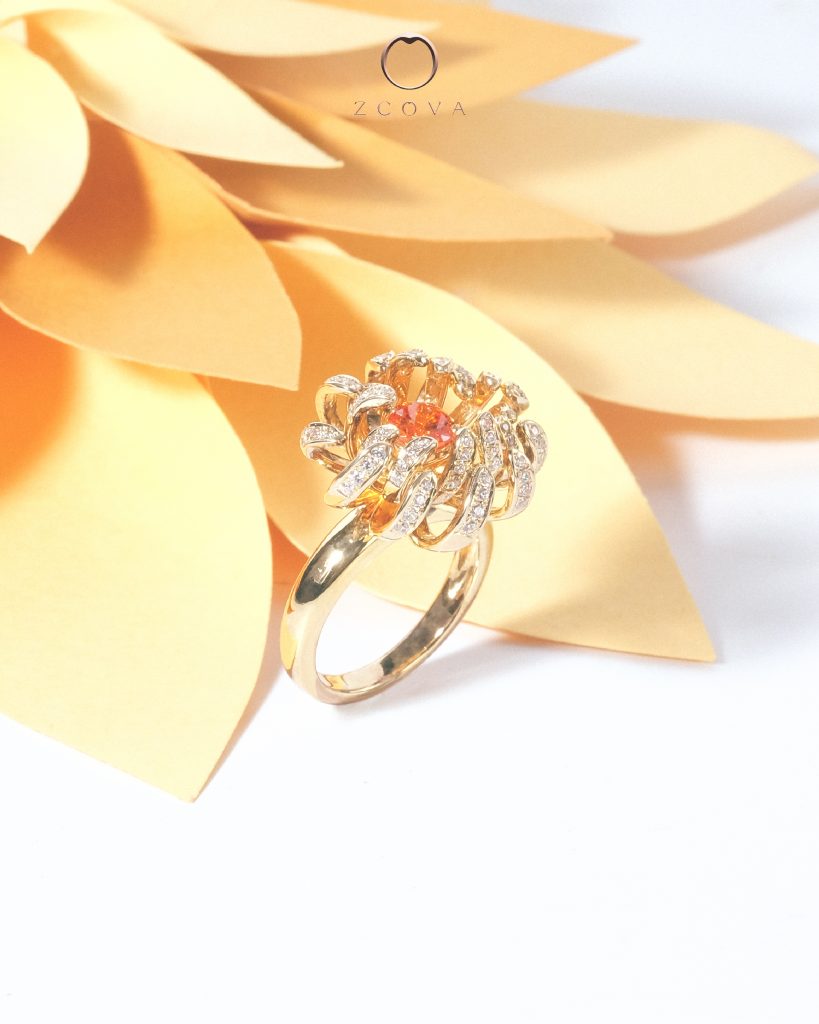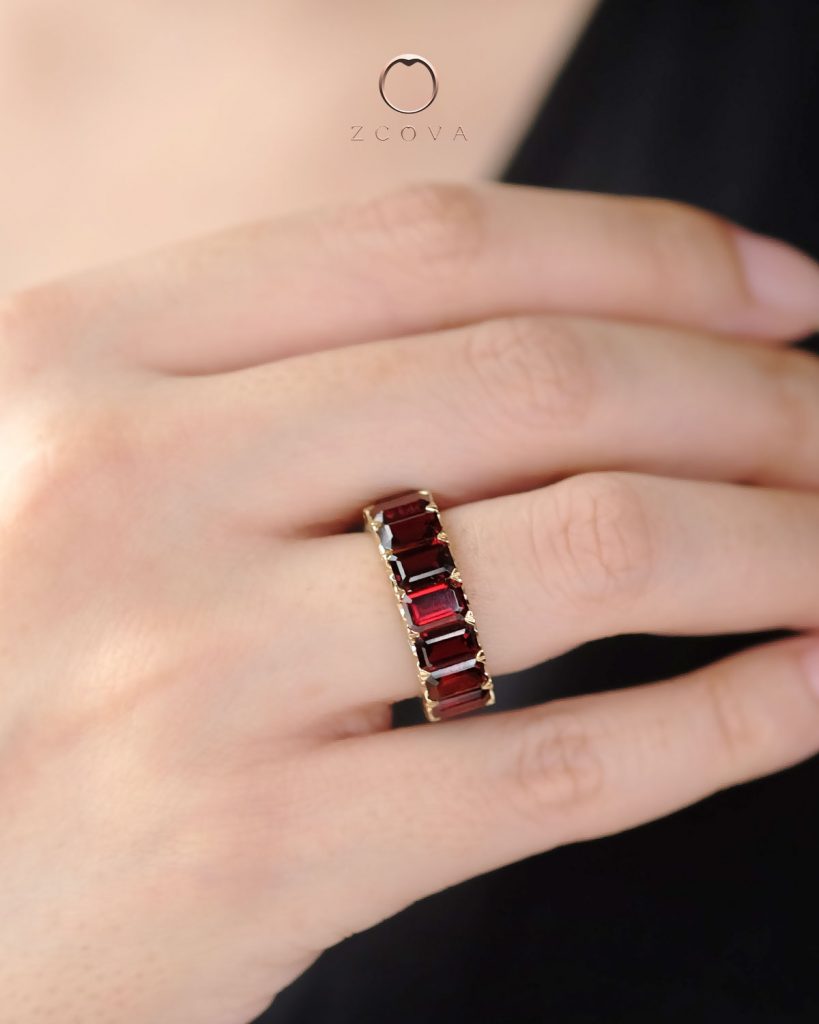 Garnets are said to offer the wearer power to protect their standing and is a great symbol of friendship, love, passion, loyalty and faith. Many may think Garnet comes in red, but it has many different colours ranging from green, blue to orange, yellow and even black! Depending on the type of Garnet, it ranges from 6.5 to 7.5 on the Mohs scale of hardness, a fiery coloured stone for someone you love!
Find out about Garnet Gemstone
Spinel Gemstone Engagement Ring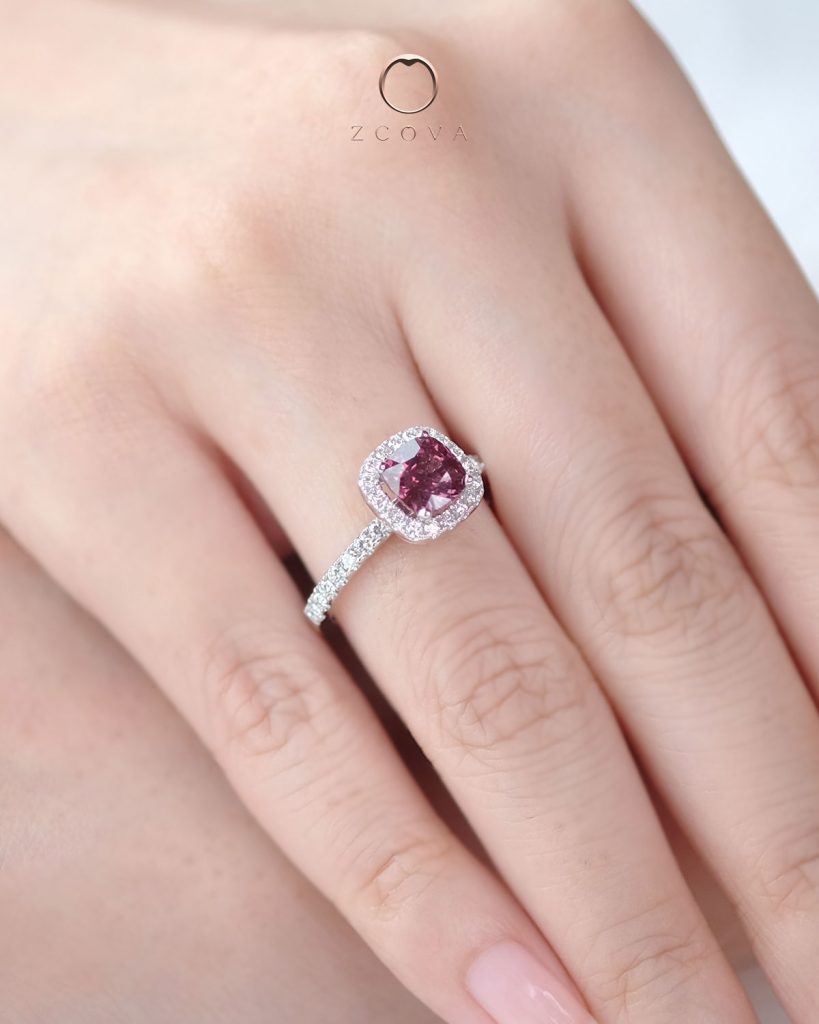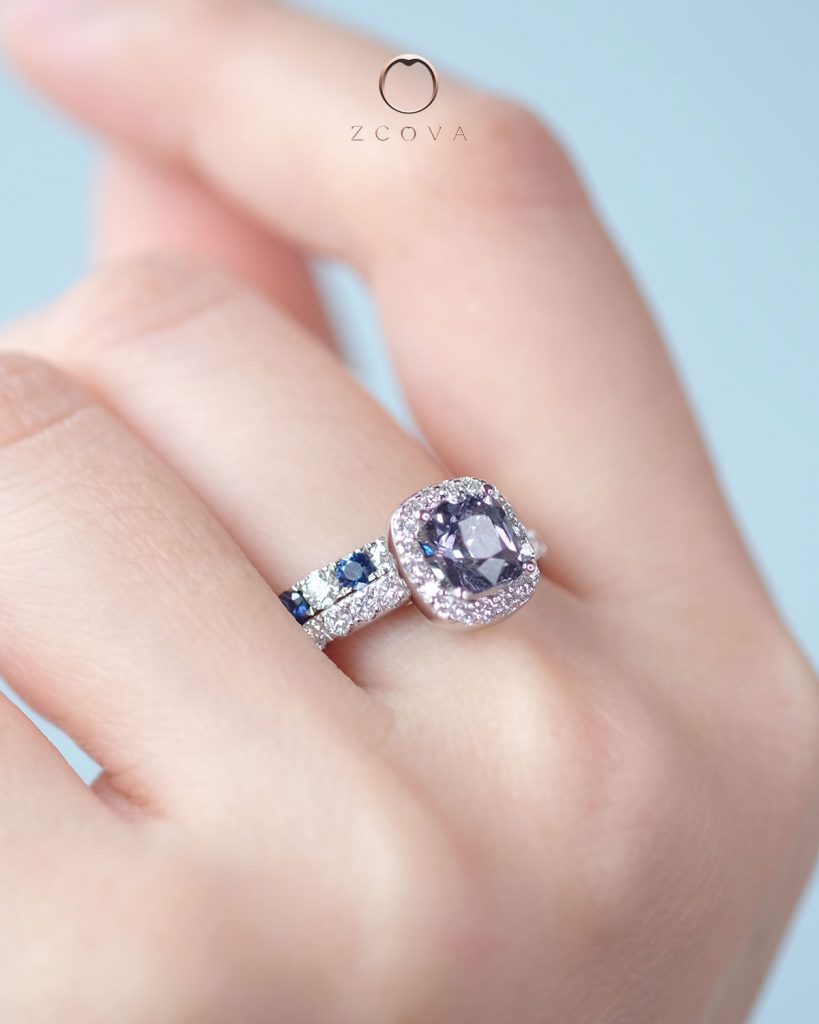 A gemstone with 8 on the Mohs hardness scale and a variety of colours with different meaning. Spinel is the stone of immortality and it symbolizes hope, happiness, joy and revitalization. Blue spinel represents love, wisdom and faith, Vibrant Red Spinels are said to enhance vitality and Yellow Spinels are associated with intelligence. Green and Pink Spinels encourage love and compassion.
Find out about Spinel Gemstone