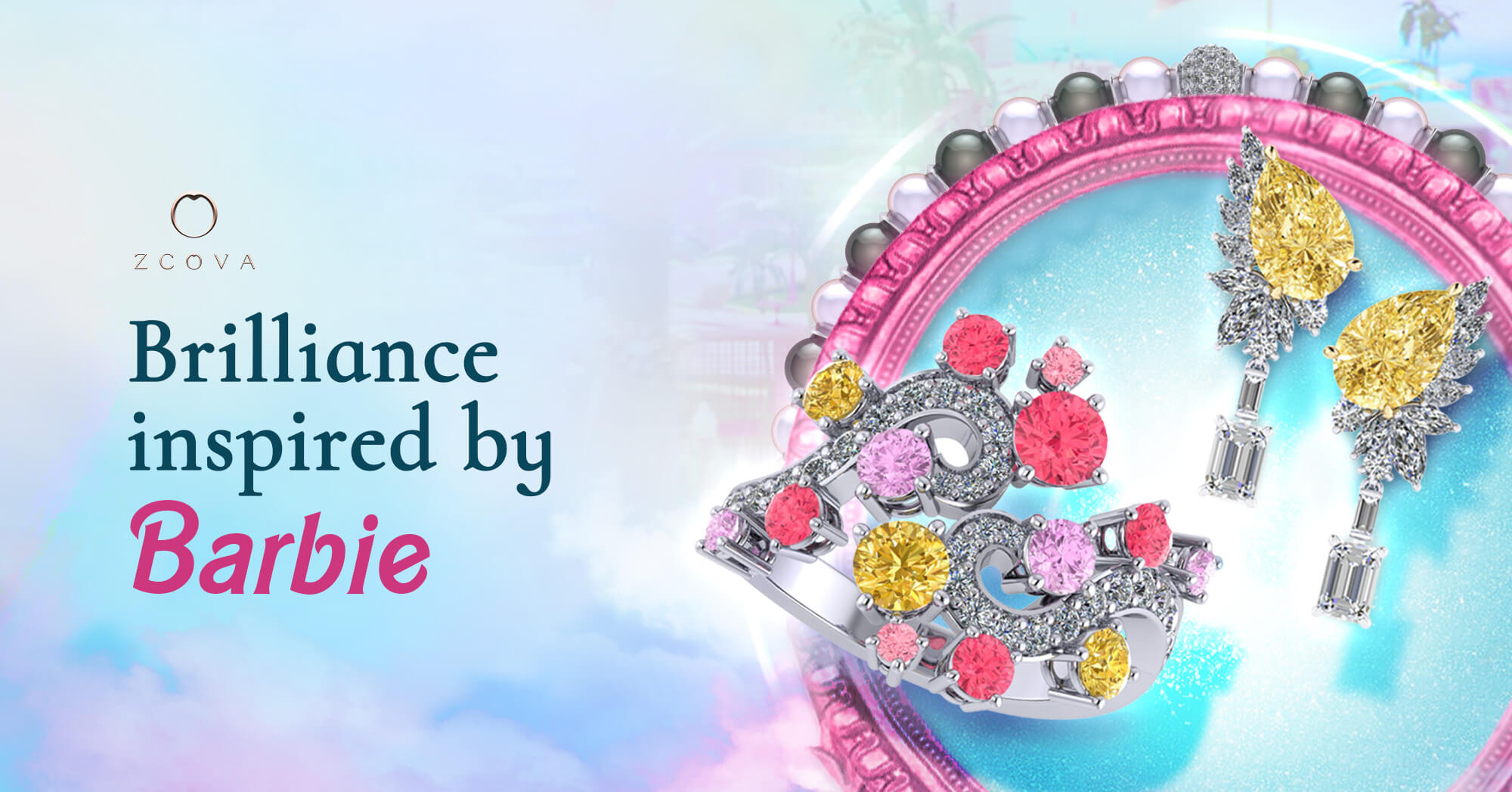 4 Jewellery Designs Inspired by Popular Iconic Barbie Dolls
Everybody loves Barbie, she's inspiring, beautiful, and she can be anything! A significant icon and an effervescent memory in most little girls' childhood, Barbie allows them to build an imagination of the future they want such as owning a Barbie Dreamhouse and a Barbie Corvette. Barbie is also a fashionista and trendsetter known for her extensive glamorous outfits and styles such as rocking superstar outfits, fancy gowns, vintage clothing, and casual chic.
Partnering with fashion designers like Calvin Klein, Burberry, Givenchy, and Juicy Couture, she has amazing style and always has great flair throughout the decades. Because we're in love with her and so does everyone else, we will be designing a few pieces of jewellery inspired by the most expensive and popular Barbies.
Timeless Class Pearl Choker Necklace for Original Barbie (1959)
A revolution, an icon, and the moment, the Original Barbie was the first ever Barbie made and introduced to the world by Ruth Handler, co-founder of Mattel. The doll was inspired by a German doll 'Bild Lilli' which was based on a famous comic strip in a Hamburg-based tabloid.
The Original Barbie was born from the style of the '50s, with a vintage chic black-and-white striped, strapless swimsuit, a pair of gold hoop earrings, and black heels. This Barbie is vintage summer and vogue of the '50s.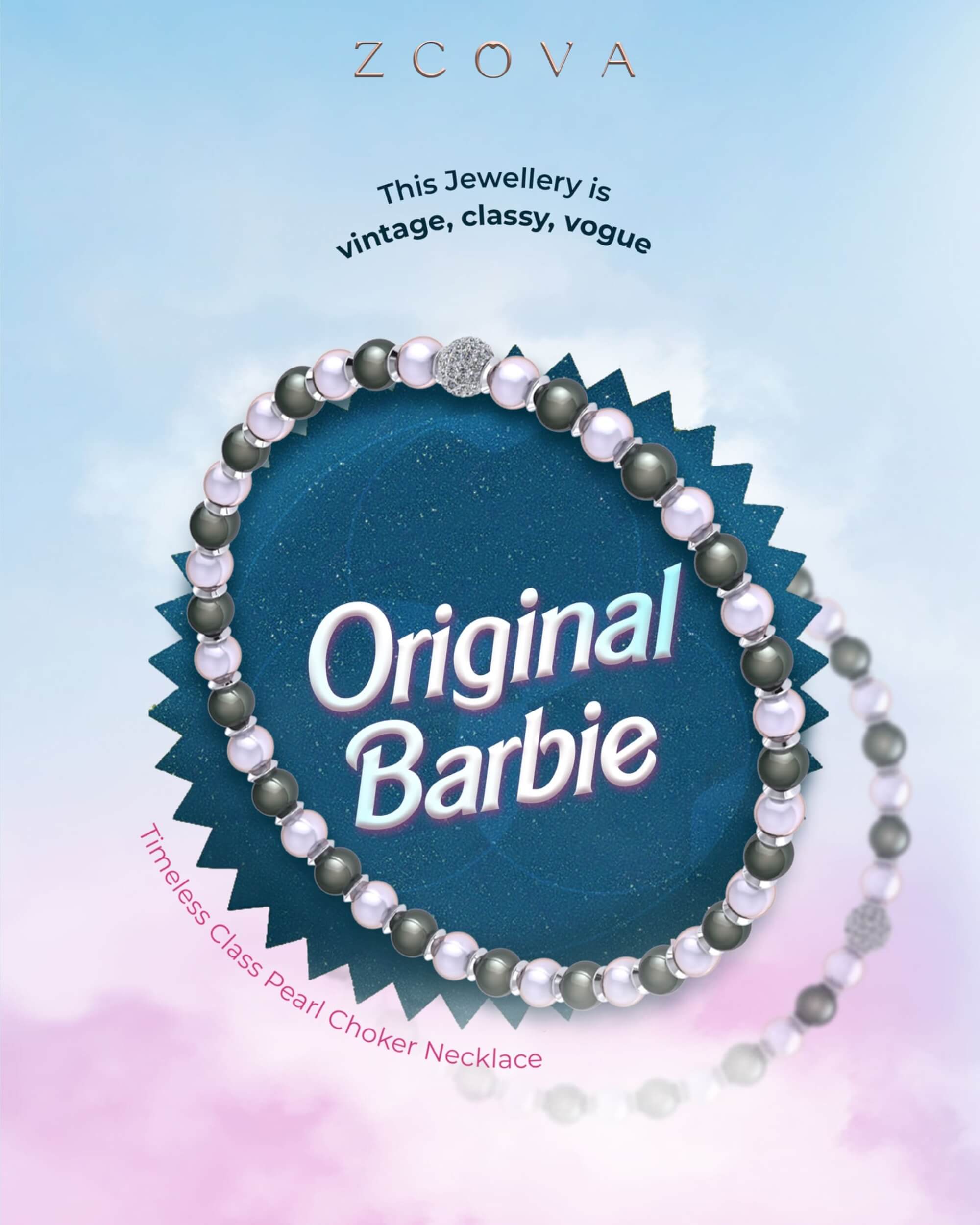 The "Timeless Class" pearl necklace is a celebration of Barbie's iconic style, a timeless accessory that transcends eras and trends. As you wear it, you'll embrace the spirit of the Original Barbie, exuding class and charm that leaves a lasting impression wherever you go.
Designed by Lois Hii.
Totally Whims Ring for Totally Hair Barbie (1992)
Totally Hair Barbie released in 1992 was Mattel's best-selling and longest-haired Barbie doll. With voluminous '80s crimped hair hanging all the way to her toes, this Barbie is dressed in vivid coloured '60s psychedelic swirls print resembling the iconic Pucci style dress. This Barbie is fun, bright, and groovy.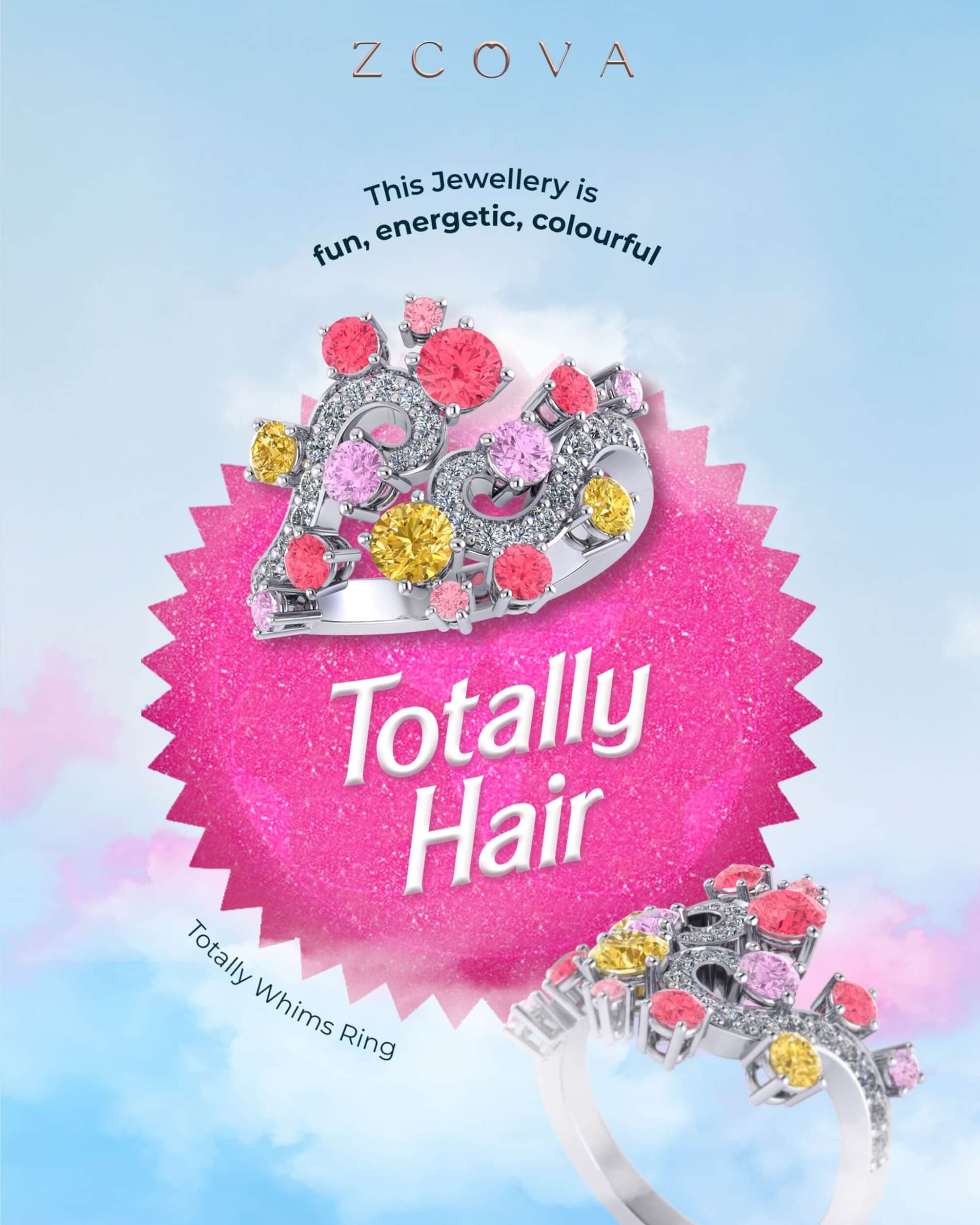 Crafted with meticulous attention to detail, the ring sparkles with every movement, just like Totally Hair Barbie's flowing hair. The band is elegantly crafted in white gold with round stones, in various shades of pink and yellow symbolizing the fun and diversity of Barbie's world in its whimsical creation.
Designed by Kin Yee.
Sunlit Splendour Earrings for Midnight Tuxedo Barbie (2001)
A unique limited edition Barbie Collector Club Exclusives, the Midnight Tuxedo Barbie debuted in 2001 dressed in a sleeveless lapel tuxedo gown with fur boa scarf and buttons. Accessorised by an evening purse, dangly earrings, and a diamond bracelet around her wrists, this Barbie is sophisticated and elegant.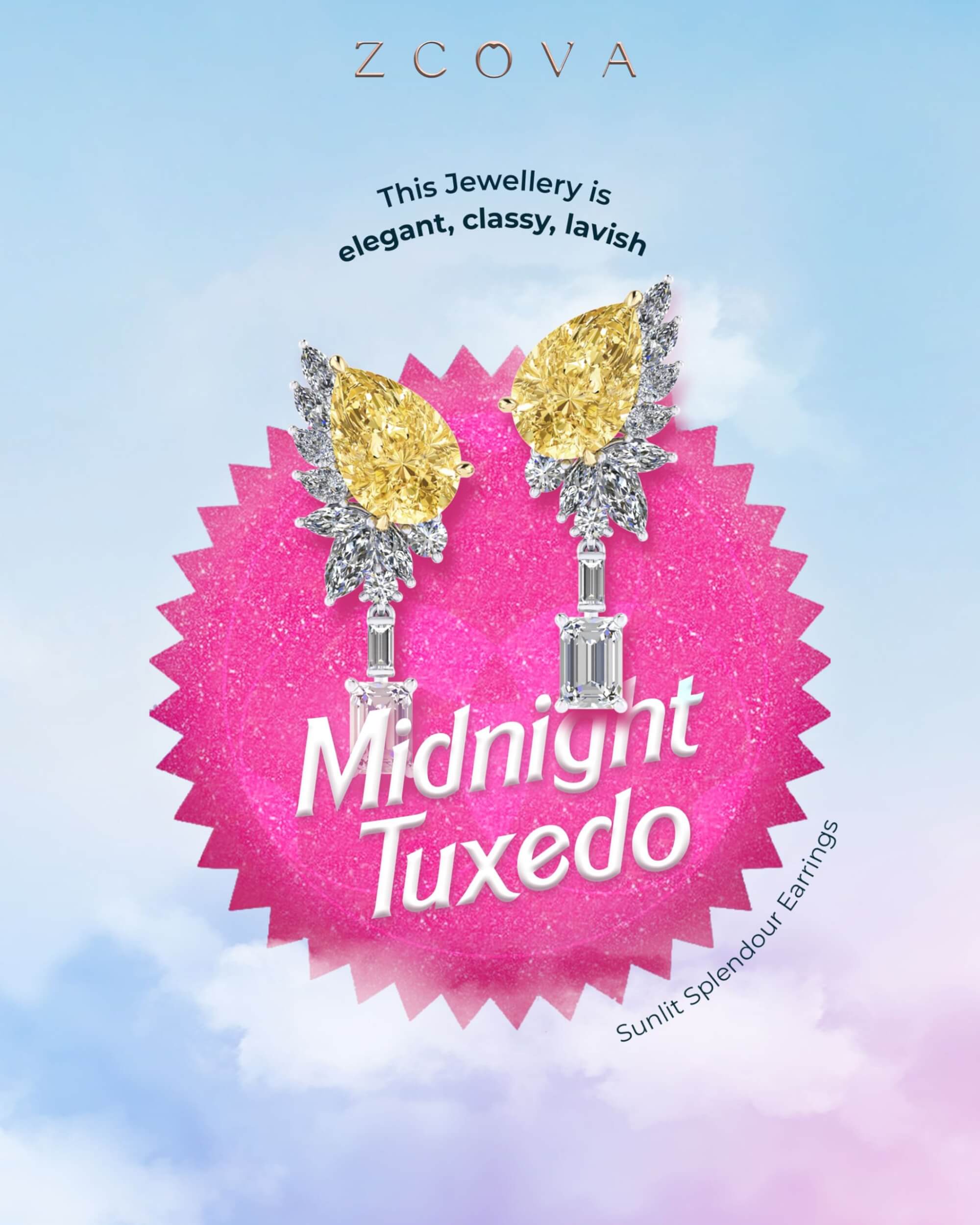 The central focal point of the Sunlit Splendour Earrings showcases a pair of pear-cut yellow diamonds while the placement of the many diamonds in this design symbolizes the sophistication and uniqueness of the Midnight Tuxedo Barbie. Surrounding the center stones are pear, marquise and round-cut white diamonds, mirroring the classic elegance of the Midnight Tuxedo Barbie
Designed by Kin Yee.
Rose-Blush Glamour Ring & Earrings for Pink Diamond Barbie (2013)
Pink Diamond Barbie sparkles from head to toe with a mini corset dress embellished in fuchsia pink and rose gems. Designed by Phillipe Blond and David Blond who are the co-founder and creative director of The Blonds, a luxury apparel brand, the Pink Diamond Barbie was created together with Bill Greening, the Principal Designer at Mattel. Adorned with a stunning luxe faux fur pink coat, pink studded diamond earrings, a pink diamond ring, and pink studded pumps, this Barbie is all glitz and glam.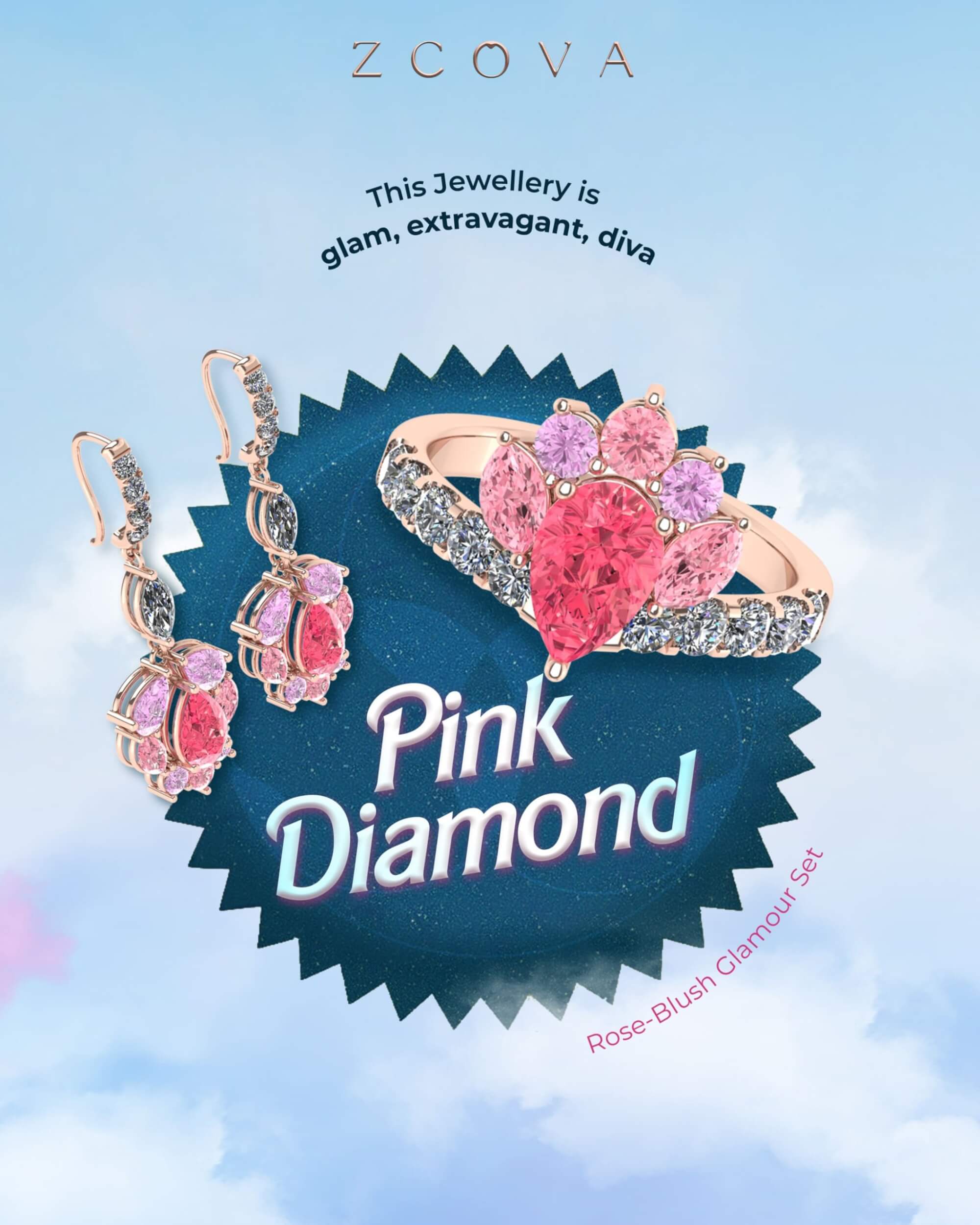 Glimmering round, marquise and pear-cut diamonds create a halo effect, elegantly surrounding the main pear-cut pink diamond, reminiscent of Barbie's signature colour. The stunning earrings are gracefully suspended from 18K rose gold hooks adorned with smaller diamonds, this pair of earrings with a matching ring is an homage to the timeless glamor of the Pink Diamond Barbie.
Designed by Veronica Daldoss.
Design your own bespoke jewellery
Speak to our Curators online or make an appointment to visit a Galeria.
Contact Us