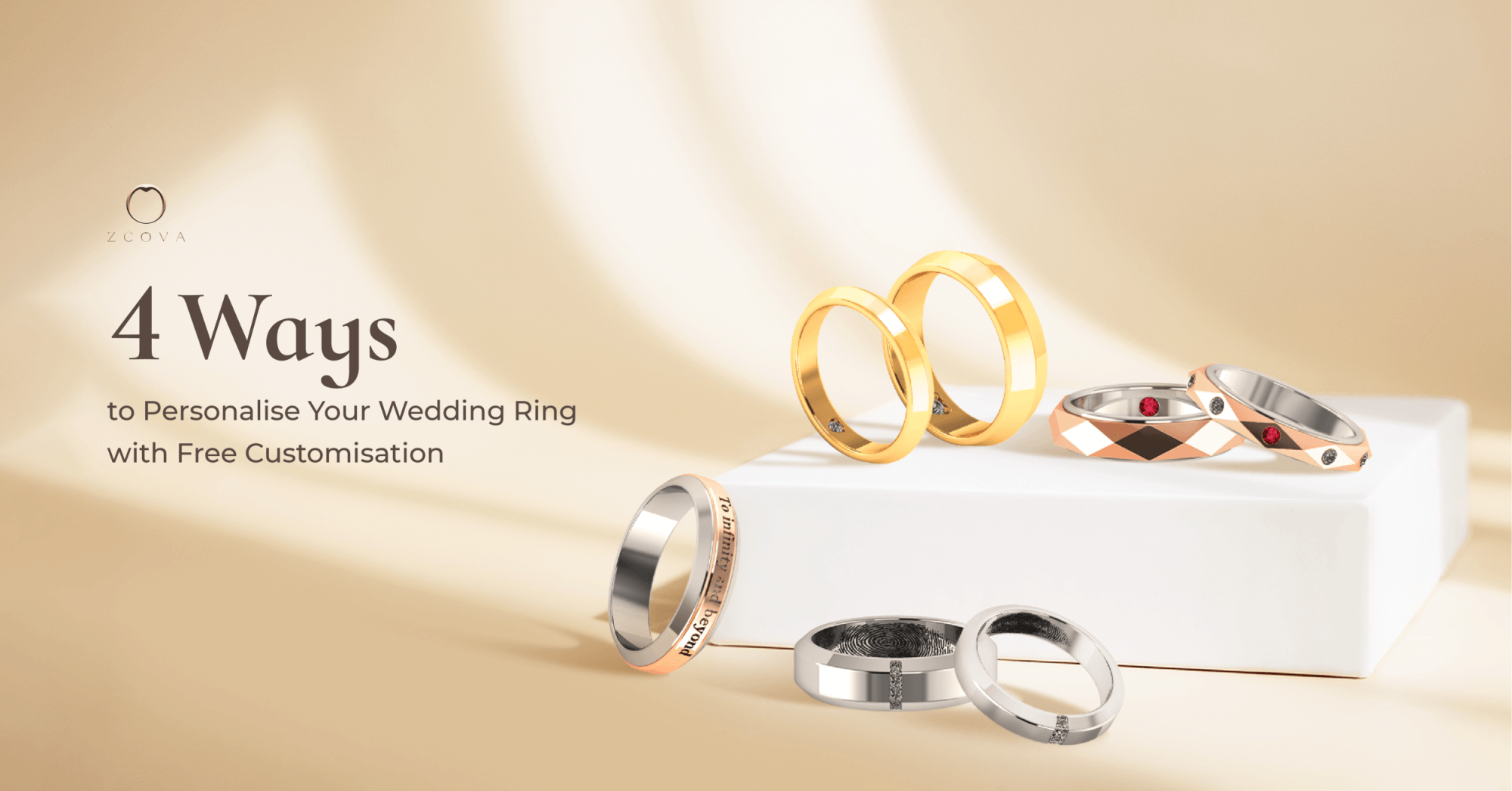 4 Ways to Personalise Your Wedding Ring with Free Customisation
As ZCOVA is the top leading diamond and jewellery brand that specializes in customisation, we have our fingers on the pulse of the most modern wedding ring designs through personalisation. You might realise most couples have simple wedding rings and not something more unique; while other retailers will only promote the more generic-looking wedding rings.
RELATED: ZCOVA's Free Customisation Service
Customising your wedding ring is actually pretty easy. All you have to do is to tell us what you like and we will do the rest! In this blog, we will be sharing several timeless and unique ways to create your own personalised wedding rings to give you inspiration. Let's get started!
Hidden Stones Wedding Ring
Stones don't only belong on the outer side of rings. Opt for something unique – a hidden stone on the inner ring or directly beneath the center stone that is viewable only from the inside of the band! You can pick your birthstone or any of your favorite coloured gemstones.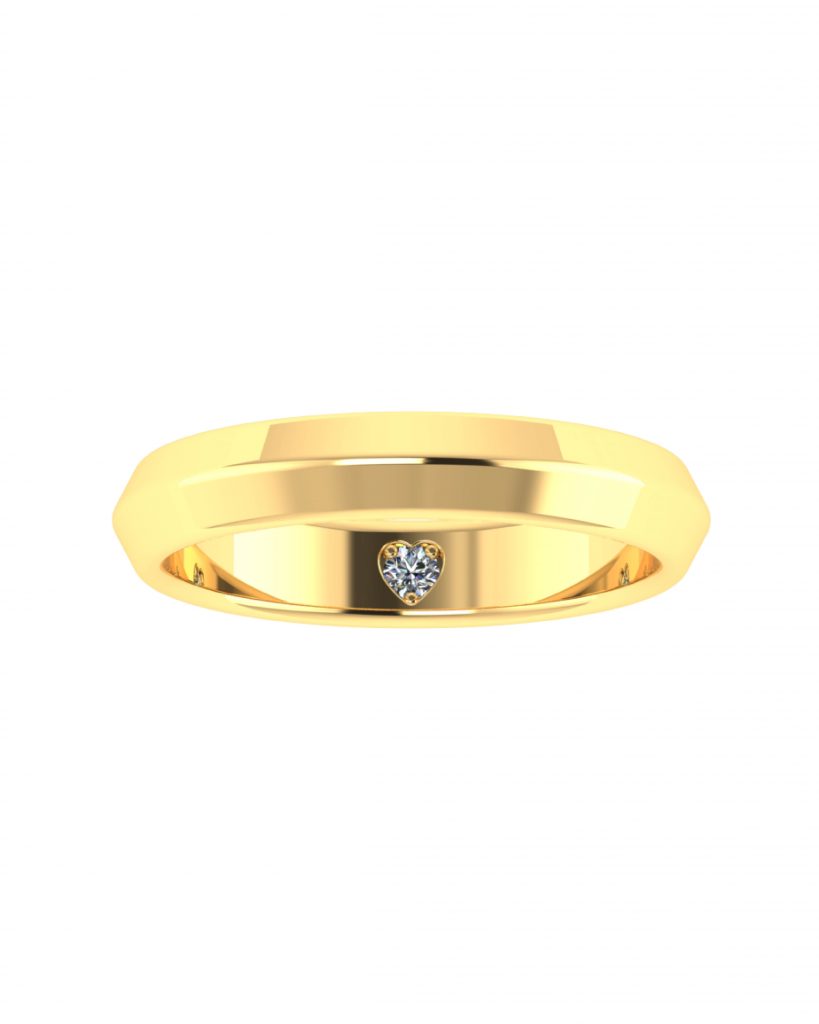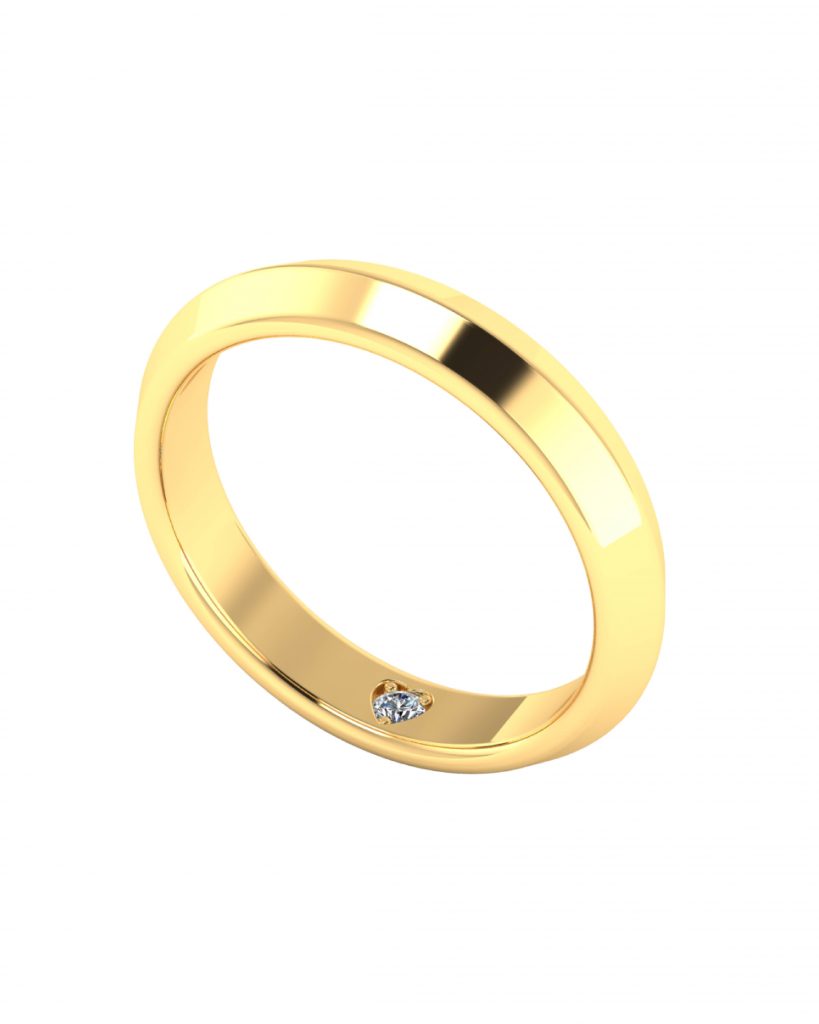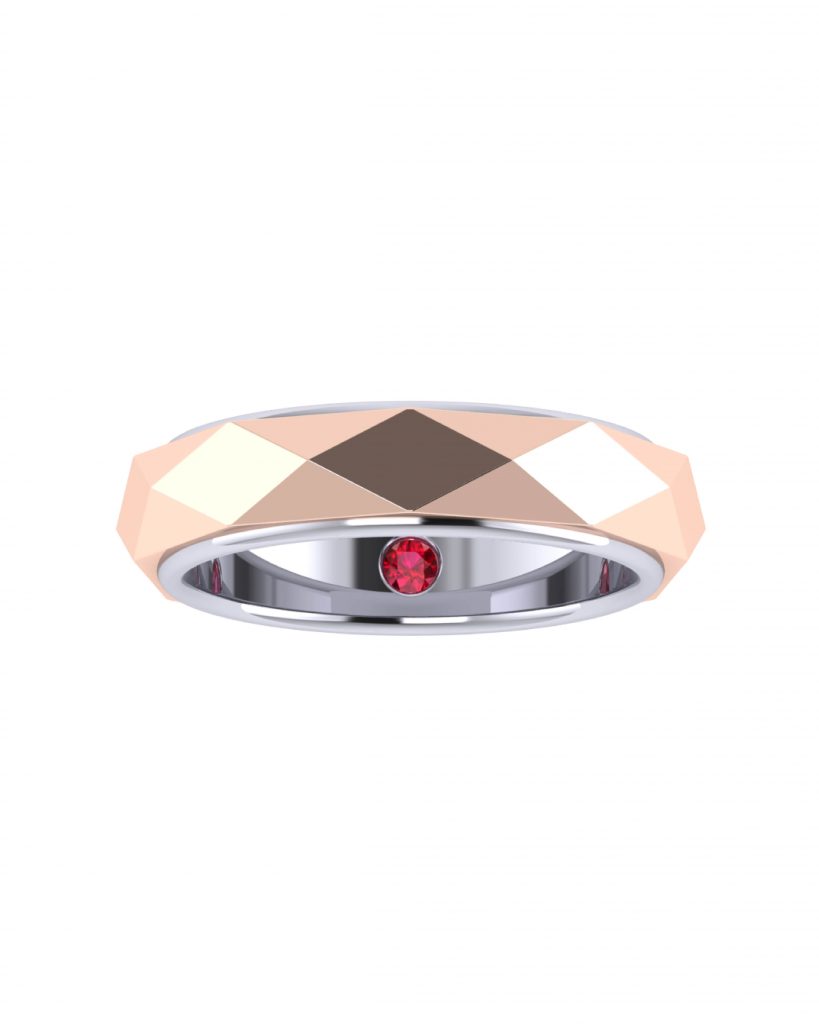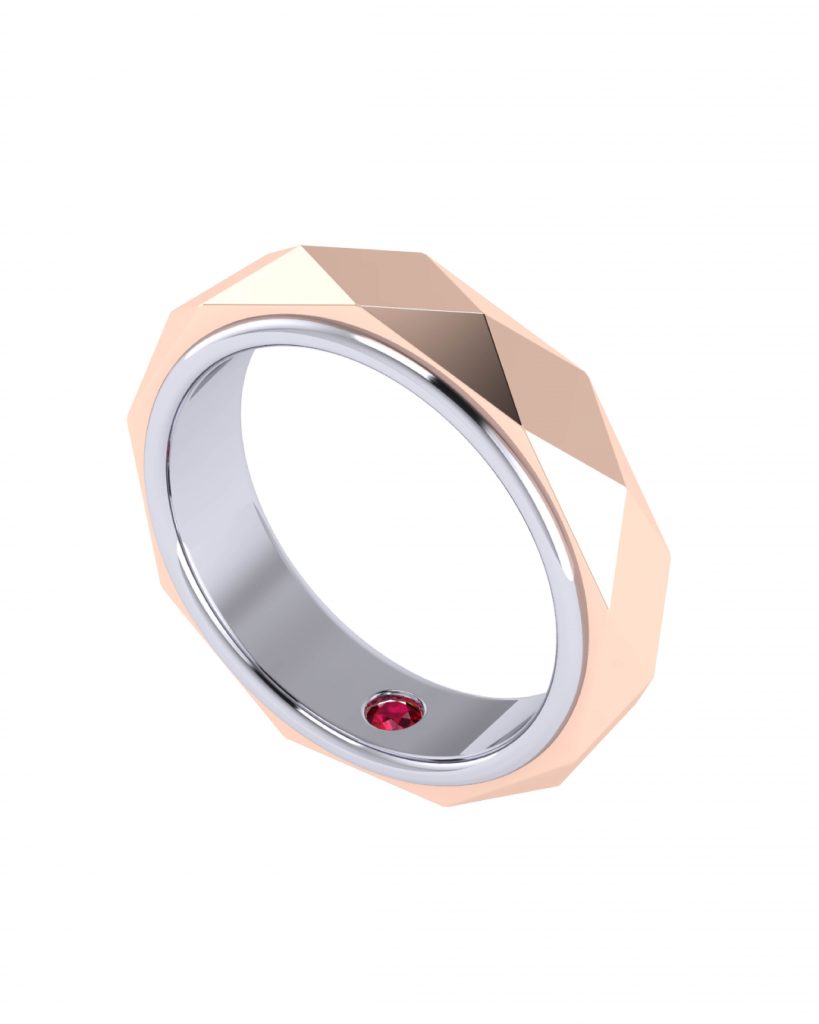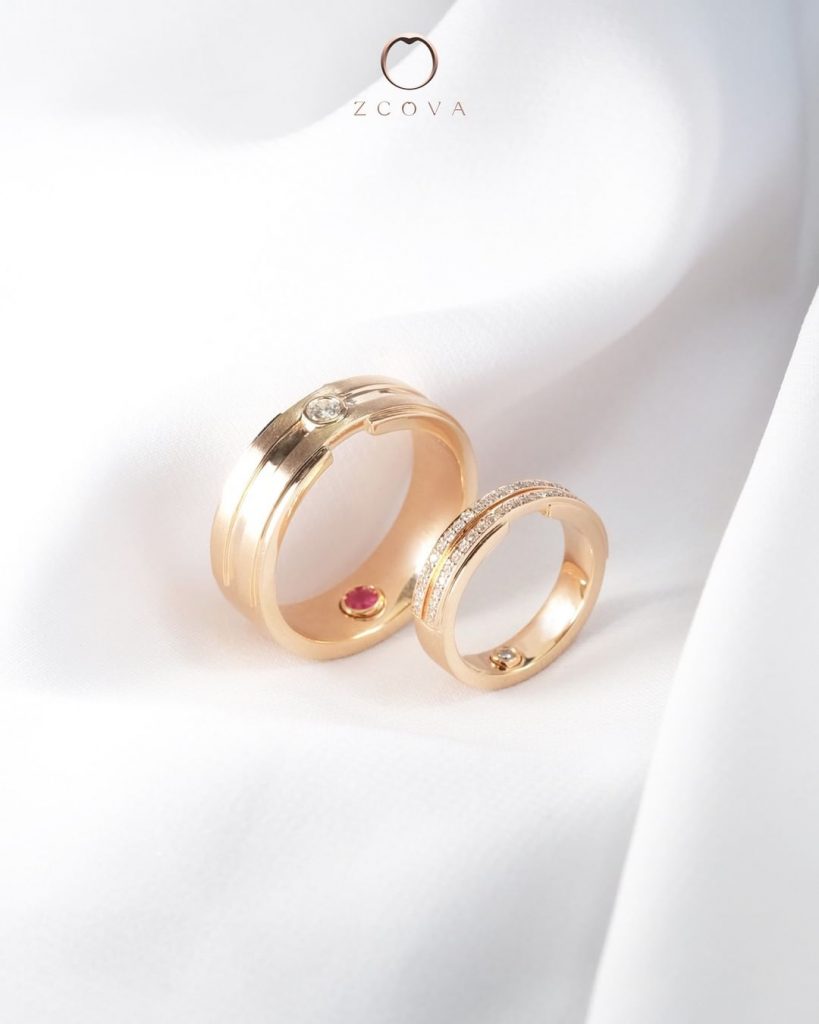 Fingerprint Engraving Wedding Ring
Each person's fingerprints are unique, just like your perfect partner. Keep a part of your partner with you at all times by wearing a wedding ring with his/her print engraved. It also acts as a reminder of your love for each other.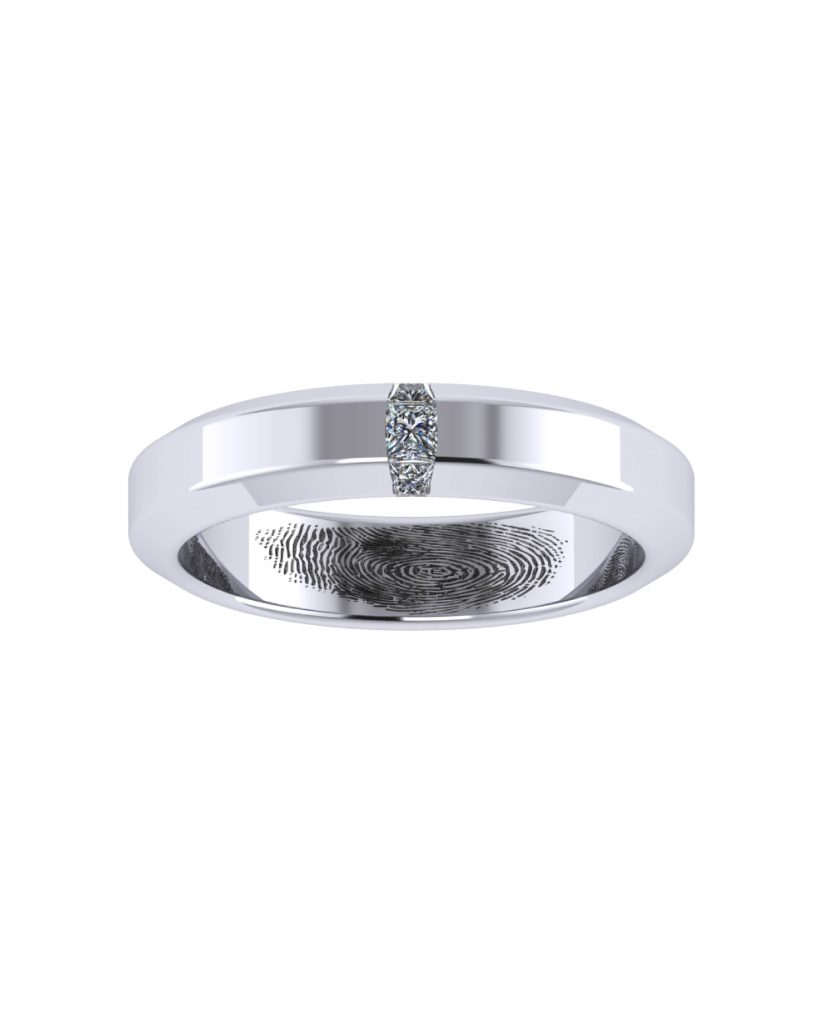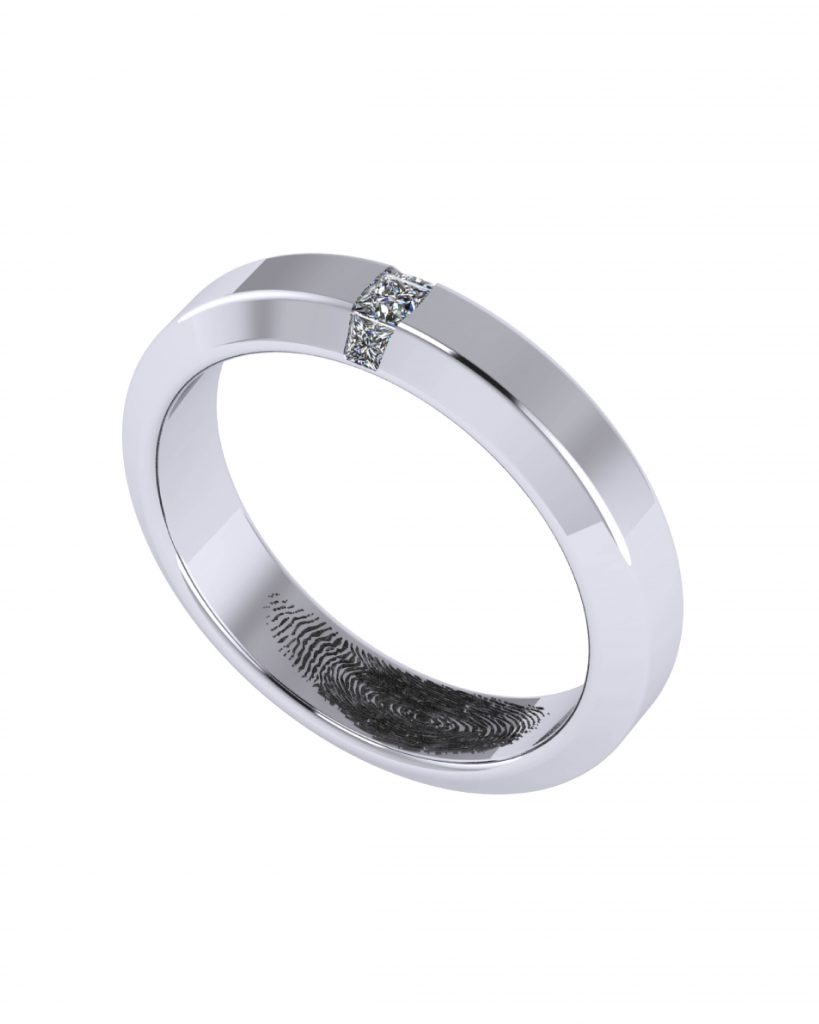 Voice Message Engraving Wedding Ring
Wedding rings carry deep meaning and are about a couple's commitment to each other. The most romantic part of this soundwave voice message wedding ring is that nobody knows the message behind it but you!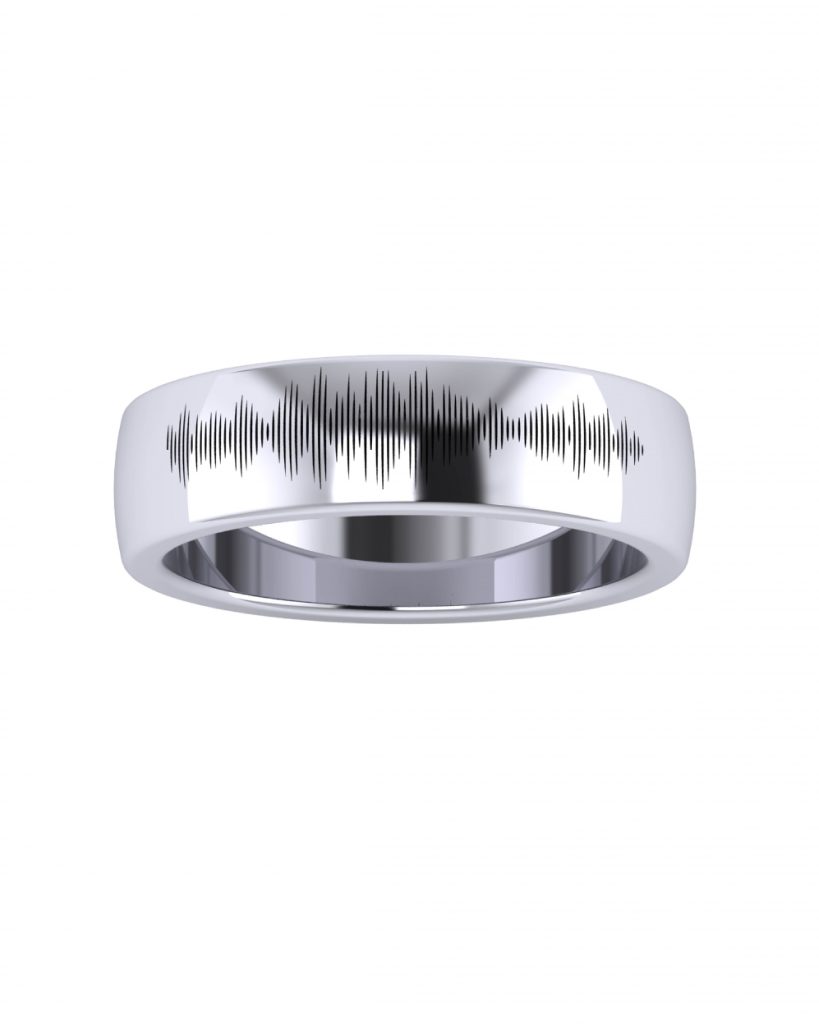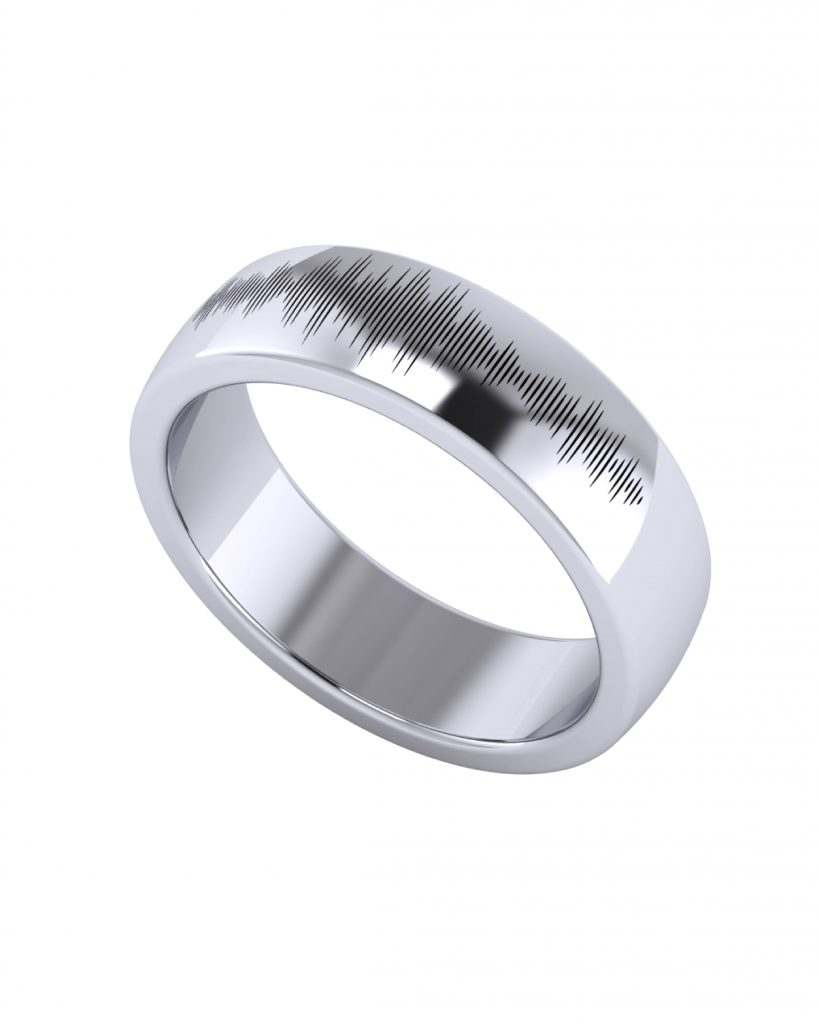 Message, Letter or Name Wedding Ring
Make your wedding ring truly yours by incorporating your names, a special date, a phrase or personal message into them! You can either include it into the ring design or opt for engraving. Now your words of love last forever with your wedding ring!