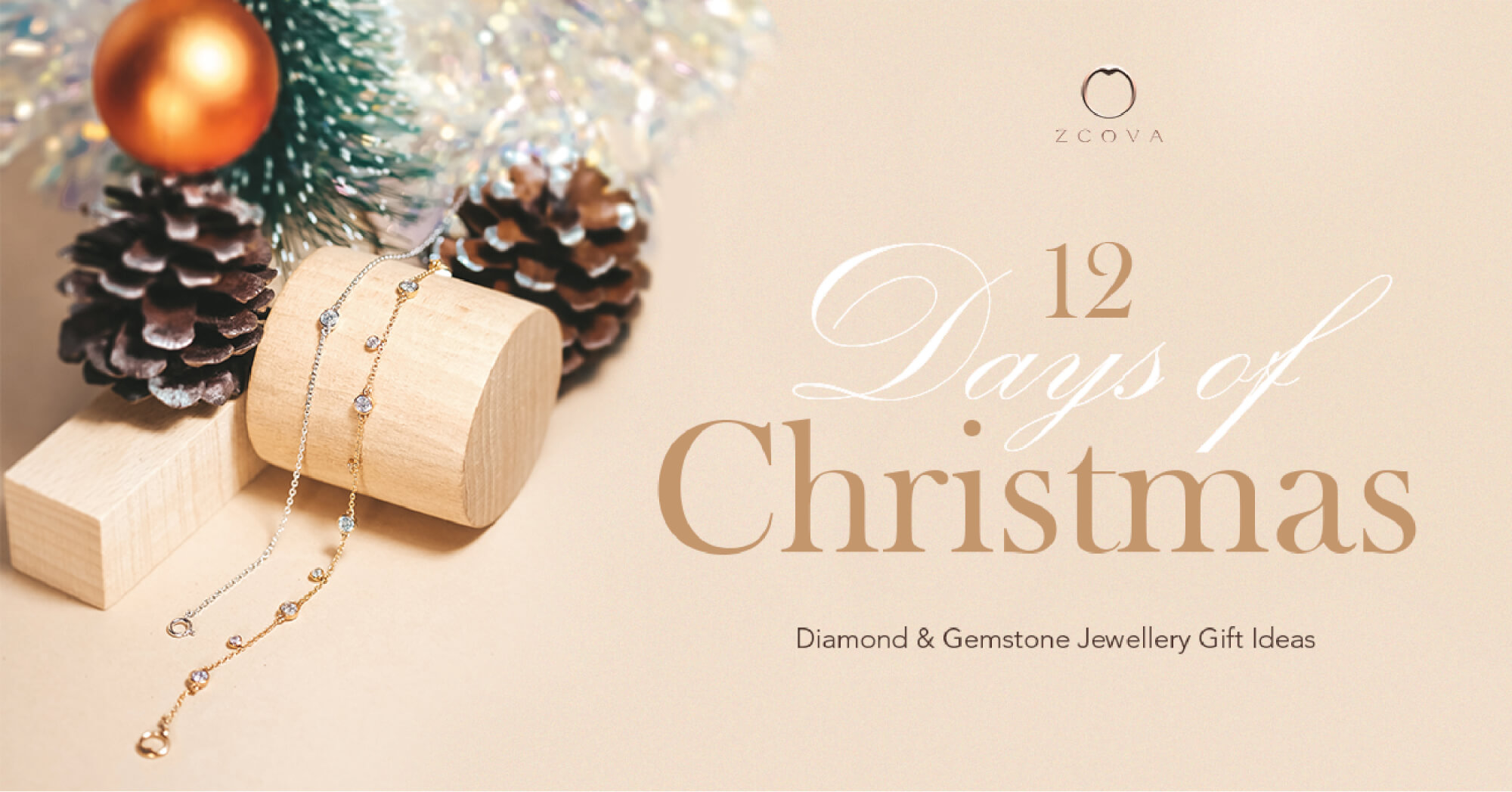 12 Days of Christmas: Diamond & Gemstone Jewellery Gift
So much headache to plan all your Christmas gifts for your friends, family or colleagues! Enjoy a little more stress-free Christmas this year as we introduce you to 12 gifting ideas for each of the Twelve Days of Christmas. With this list we've prepared for you, it'll be a piece of cake to plan for your giftings!
Since we're a diamond and gemstone jewellery brand, we have listed down the perfect fine jewellery gift ideas. Let's have fun this holiday season!
On the First Day of Christmas: Pear Cut 2 Stone Necklace
Add a little glam to her collection with this pair of pear cut diamond necklace. Each pear cut diamond has 3 prongs that secures the stone setting onto an 18K gold chain. Sparkly and shiny – great to wear during the holidays!
Shop 2-stone Pear Cut Necklace
On the Second Day of Christmas: Gwen Necklace
This beauty features a total of 1.7CTW diamonds encircling, creating an eternal loop of sparkle when worn on. Set this beauty in a choice of 18K yellow gold, white gold or rose gold of your choice.
Shop Gwen Necklace
On the Third Day of Christmas: Cilia Earring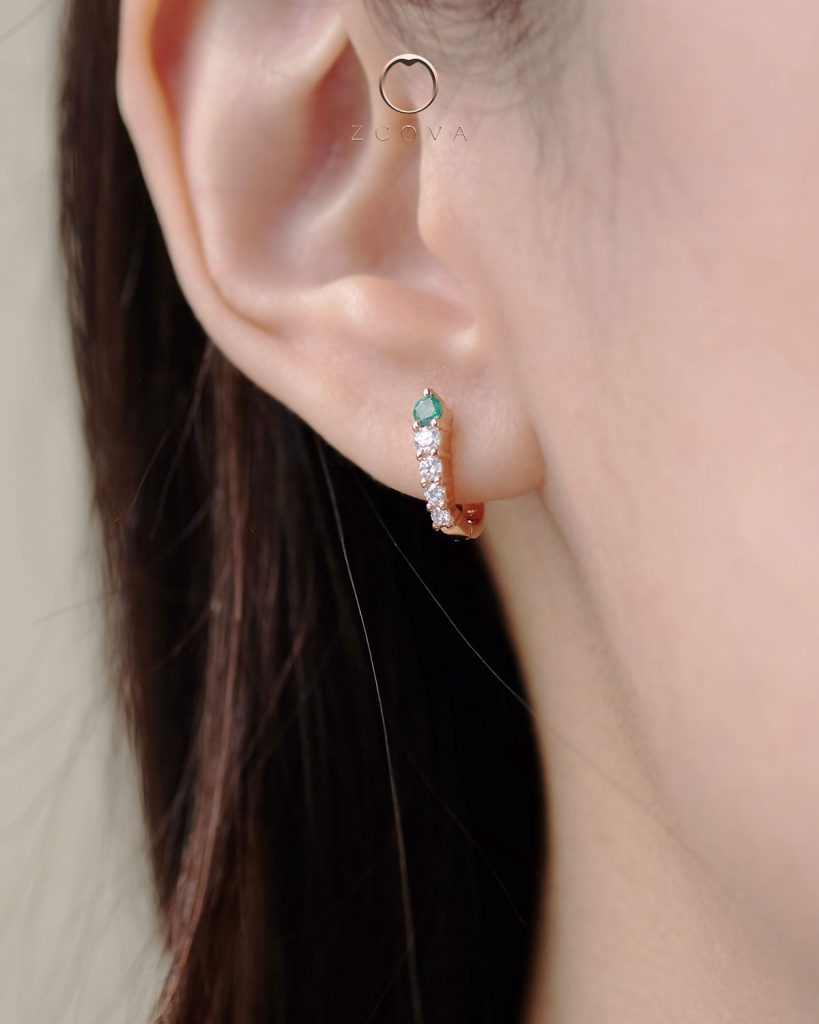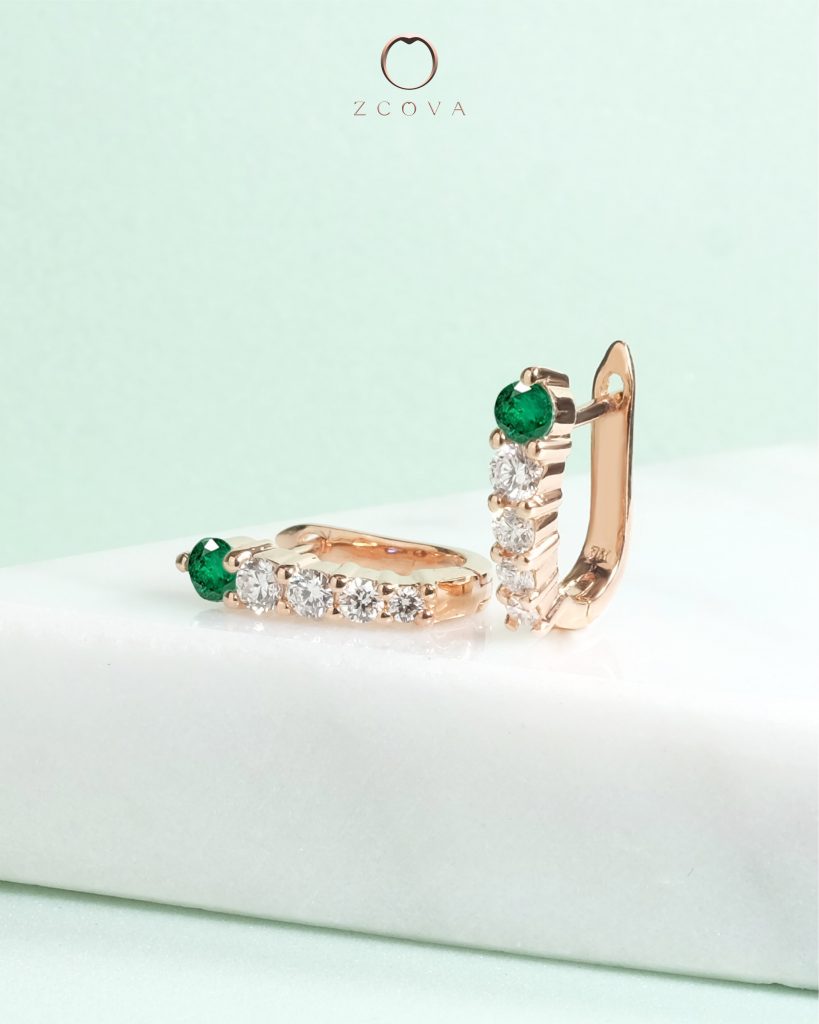 Green Emerald Gemstone and Diamond Hoop Earring
This Cilia Earring gift will bring a smile to your special someone's face on the third day of Christmas! It has a round green emerald on one end and combines with a row of diamonds. Such a beauty!
Shop Cilia Gemstone Earring
On the Fourth Day of Christmas: Gemstone Thea Earring
Surprise your loved ones with ZCOVA's Thea Earring this Christmas. Inspired by a Four-Leaf Clover, this earring features four gemstone pieces of your choice. Whether or not you're looking for a gift for your girlfriend, wife or your mother, this earring is indeed the perfect Christmas gift filled with colours!
Shop Gemstone Thea Earring
On the Fifth Day of Christmas: Letter Signet Ring
Choose this meaningful personalised Signet ring for your gift exchange! It shows a black enamel surface with a crafted letter of your choice in 18K gold. Pssst, it can also be a Chinese word! Anything of your choice with no hidden charges.
Shop Letter Signet Ring
On the Sixth Day of Christmas: Garnet Pendant
Pendants are always a classic holiday gift. It is believed that this stone inspires commitment, monogamous and stable marriage, and promises one's love, devotion, and fidelity with surety. Surprise her with this Red Garnet Pendant this Christmas.
Shop Garnet Pendant
On the Seventh Day of Christmas: Pixie 18K Gold Earring
Become the Secret Santa to bring joy to your special someone with this inverted gemstone huggies earring! You can pick different gemstones to match your loved one's personality from Gorgeous Rubies, Elegant Blue Sapphires or Classy Green Tsavorite, she'll surely love them all!
Shop Pixie Earring
On the Eighth Day of Christmas: Astrid Necklace
A simple and romantic piece of sparkle for the holiday season. Make your favorite person's day sparkle with this frosty snowflake diamond necklace. It is made with 7 pieces of diamond encircling the pendant creating bling in every angle.
Shop Astrid Necklace
On the Ninth Day of Christmas: Pave Diamond Name Necklace
A diamond is forever. Craft your special someone's name with diamonds to let her know that you cherish and adore her always. Show your love to her this Christmas with ZCOVA's Pave Diamond Name Necklace 18K Gold!
Shop Pave Name Necklace
On the Tenth Day of Christmas: Grano Split Hammered Texture
You find it hard to look for a gift for a guy? Consider this two-tone gold ring with choices of 18K white, yellow or rose gold. You can pick either a smooth or hammered texture design depending on your loved one's preference. Definitely a unique and fashionable piece!
Shop Grano Split Hammered Textured Band
On the Eleventh & Twelfth Day of Christmas: Lumi Bracelet & Anna Bracelet
Treating her with a beautiful diamond bracelet is utterly romantic. Make them feel extra-special by giving a precious diamond bracelet Christmas gift this year. It is sure to bring a big smile to her face!
Well, it is the thought that counts! We hope these gift ideas for the 12 days of Christmas shared above are helpful for you. If you have other jewellery ideas, feel free to drop us a message!
Whether you choose to give your family, friends, or colleagues, by incorporating the 12 Days of Christmas into your holiday, you're sure to create great memories and establish this lasting holiday tradition. Plan your gifts early to give your loved ones by Christmas! Happy shopping and Merry Christmas!
Browse Our Jewellery!