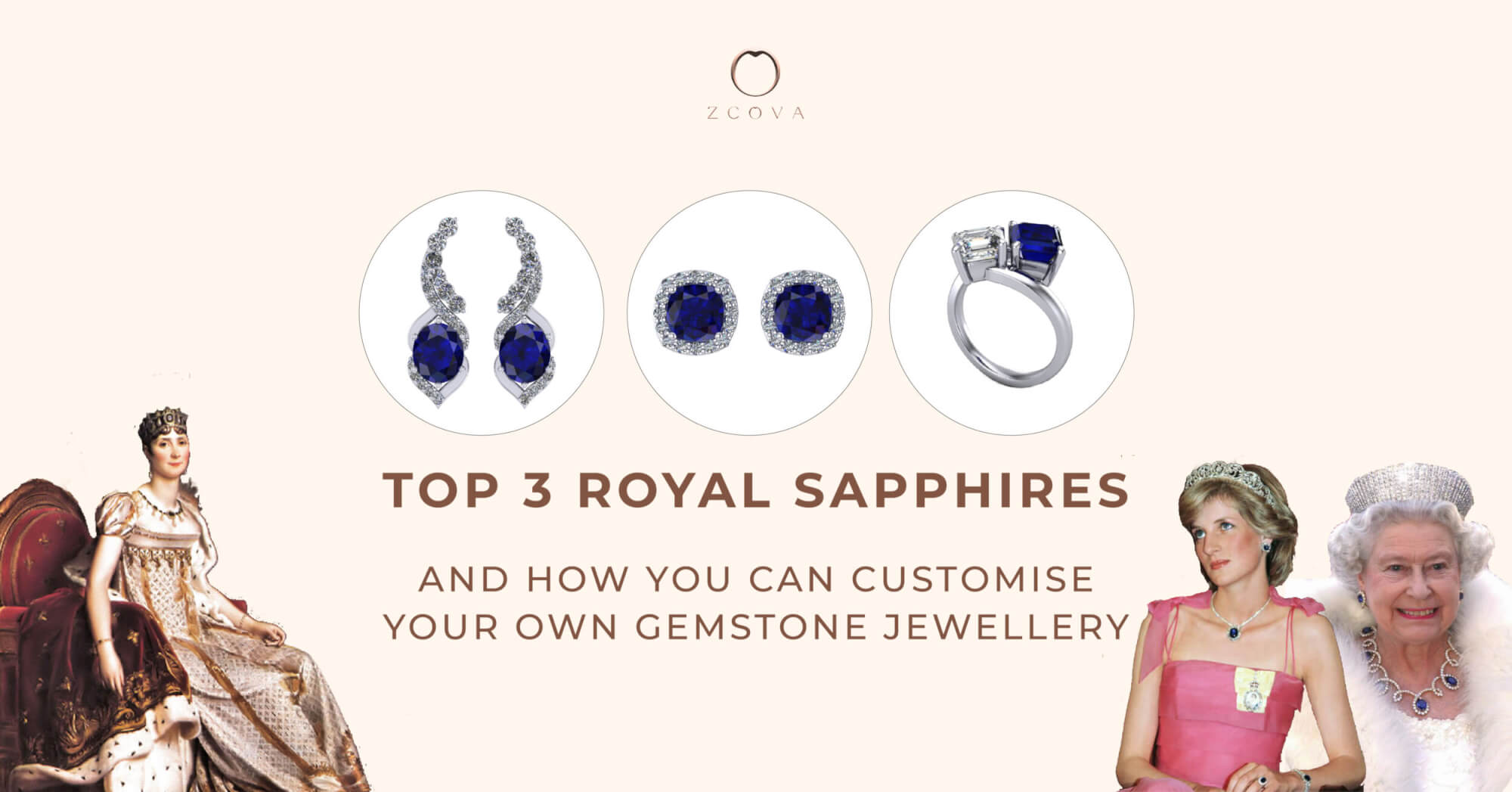 Top 3 Royal Sapphires and How You Can Customise Your Own Gemstone Jewellery
For many centuries, the blue Sapphire has been associated with royal families around the world. The stunning gemstone was adored by members of the British and European Royal families and was often seen on Princess Diana and Queen Elizabeth. This is an apt choice since the vivid shade of blue sapphires is referred to as Royal Blue, in line with the stone's representation of royalty, nobility, trust, and sincerity.
Join as us we talk to ZCOVA, Malaysia's #1 diamond and gemstone brand, on how you can personalise your ultimate jewellery like a Royal.
The Princess Diana Ring
Princess Diana's Royal Blue Sapphire Engagement Ring
The most iconic blue sapphire jewellery to date is definitely the Princess Diana Ring with an exquisite 12 carat center Blue Oval Sapphire, surrounded by a halo of 14 round diamonds. The royal engagement ring sparked the popularity of sapphires over diamonds in engagement rings.
After her tragic death in 1997, the ring was among Princess Diana's belongings which were left to both her sons, Prince William and Prince Harry. In 2010, Prince William used the ring to propose to his future wife, Kate Middleton.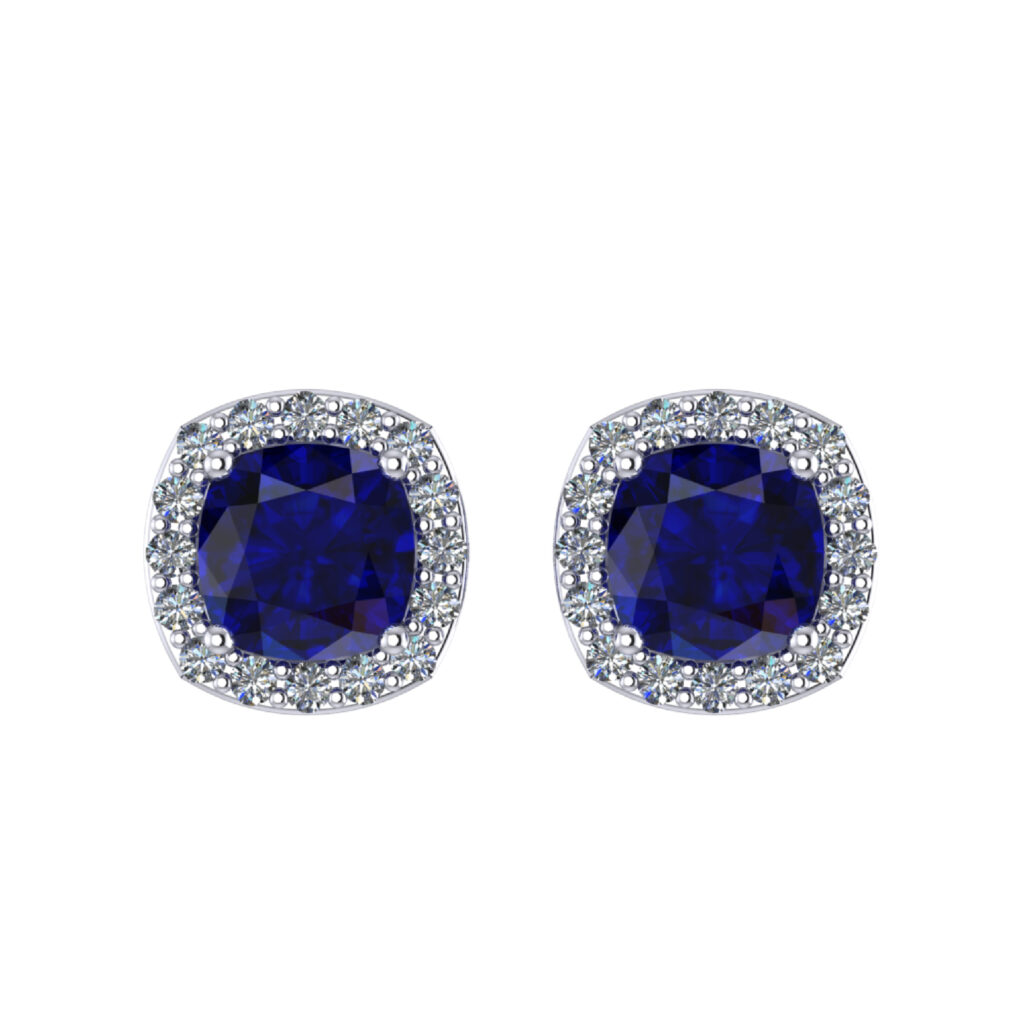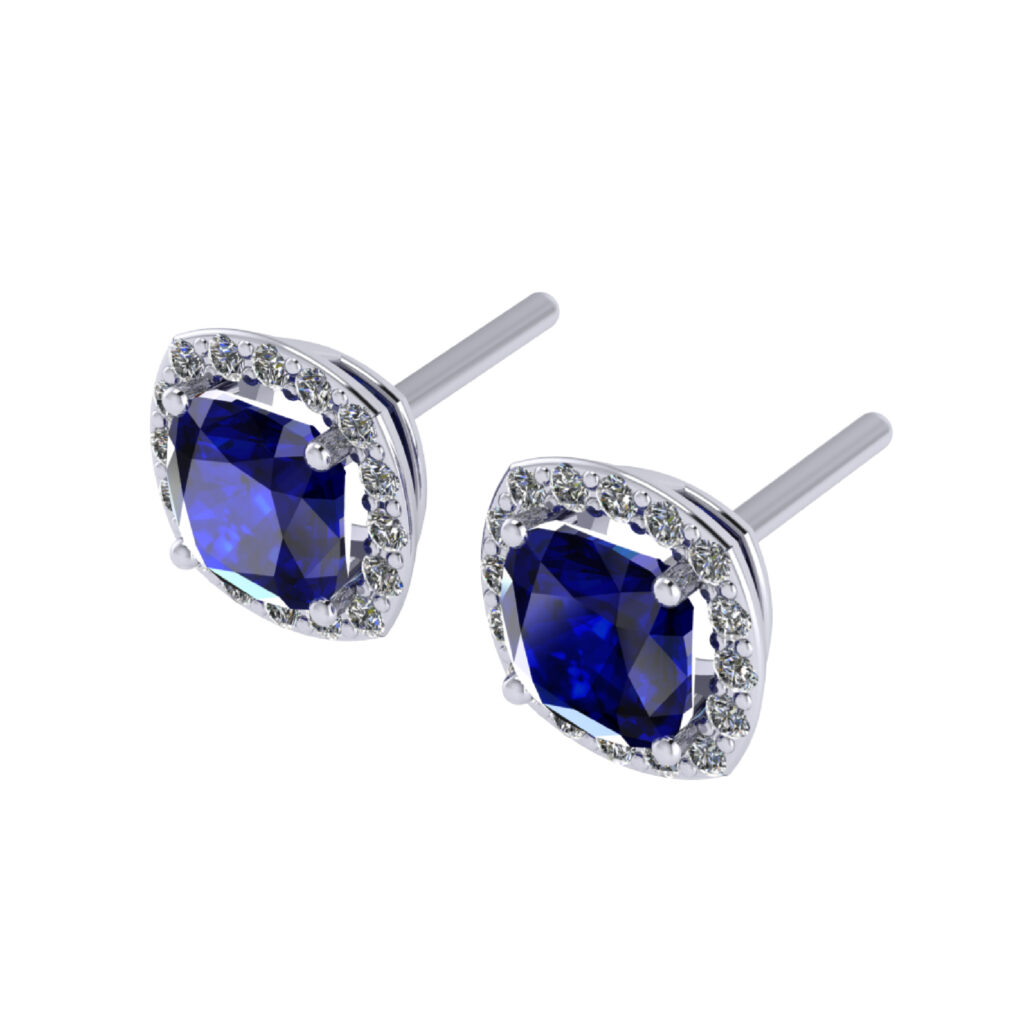 1.3CT Cushion Sapphire Gemstone with 0.36CTW diamond halo (each)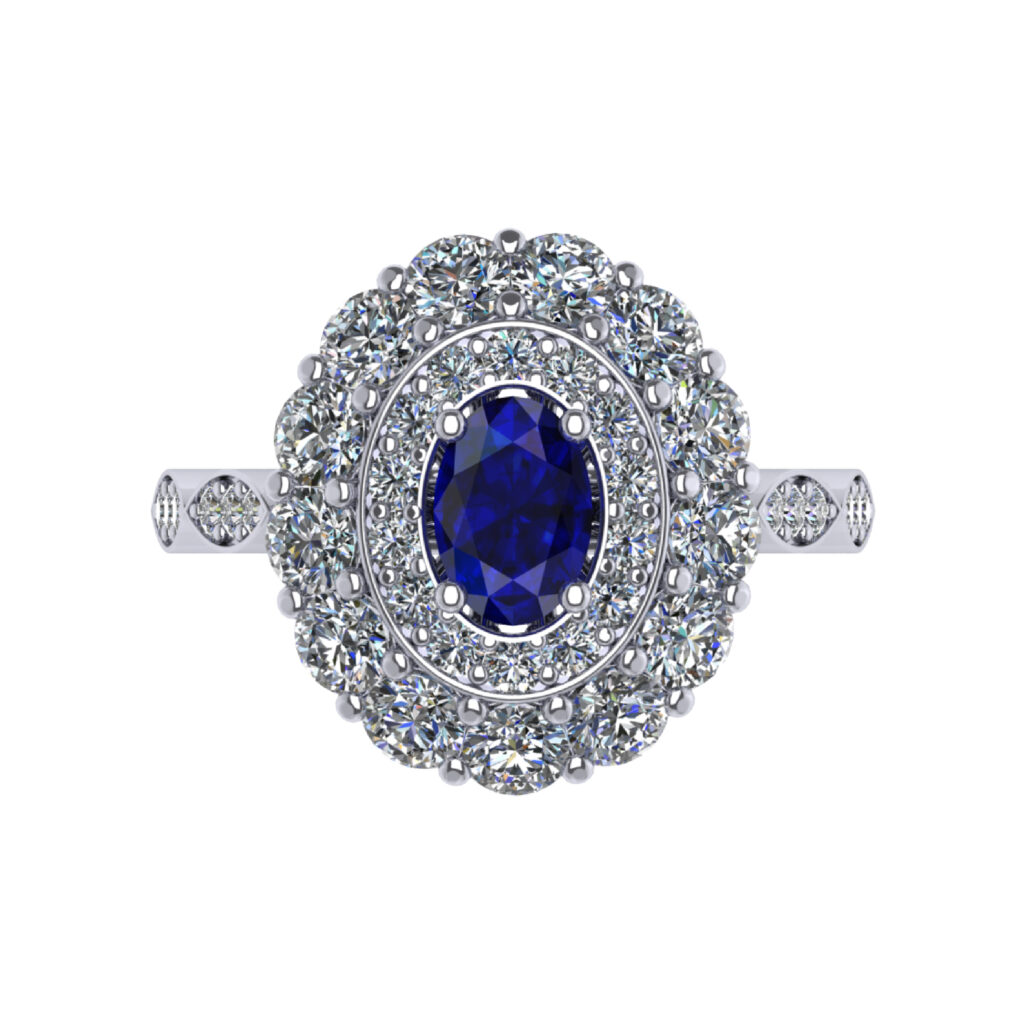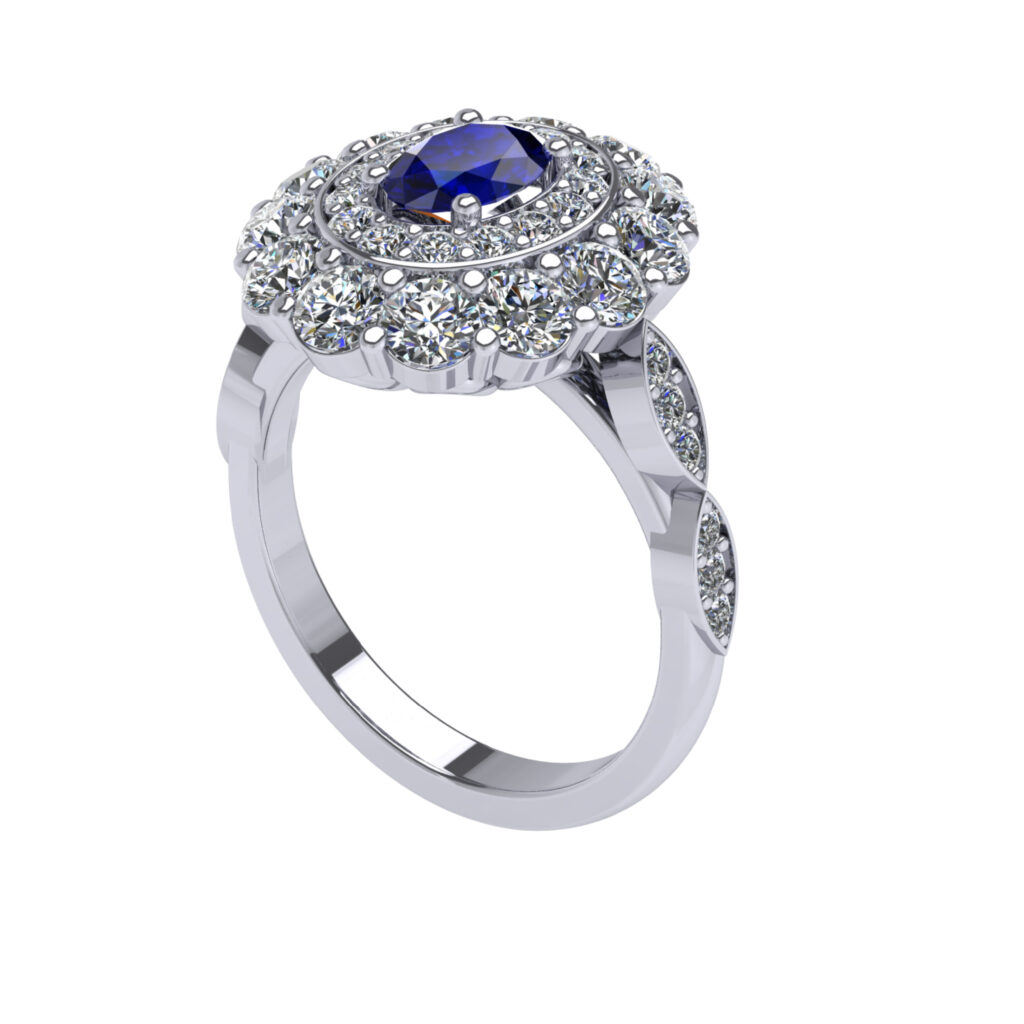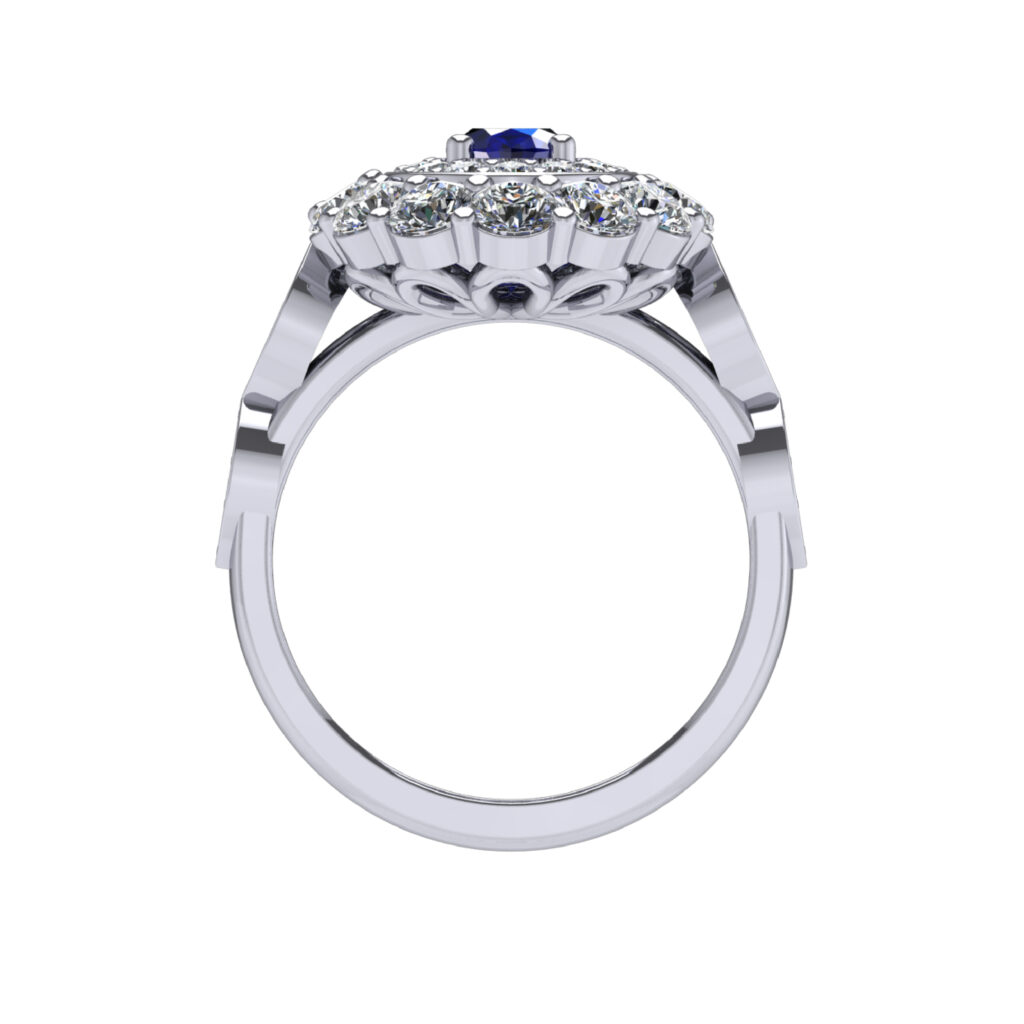 0.5CT Oval Sapphire Gemstone with 1.7CTW round diamonds
If you like what you see, you can customise your own version of the Princess Diana Ring at ZCOVA. In fact, why stop at one halo when you can have 3 diamond halos to truly steal the spotlight!
To imitate the vivid Royal Blue colour, ZCOVA recommends using Sapphires from Sri Lanka. Previously known as Ceylon, the country is the oldest source known for the finest blue sapphires. If you're looking to splurge, Kashmir Sapphires which have been adorned by kings and queens throughout history, are the most expensive and sought-after in the market today.
Empress Josephine's "Toi et Moi" Ring
Napolean proposed to Josephine with a Blue Sapphire and Diamond Ring in 1796
Josephine's marriage to Napolean went down in history as one of the greatest love stories ever. At the center of their union was this "Toi et Moi" Ring, consisting of a pear-shaped Blue Sapphire and Diamond under one carat each.
Napoleon spent all his money and gifted this engagement ring to Josephine to celebrate their engagement in 1796. They were so deeply in love, neither former marriages nor family objections could keep them apart.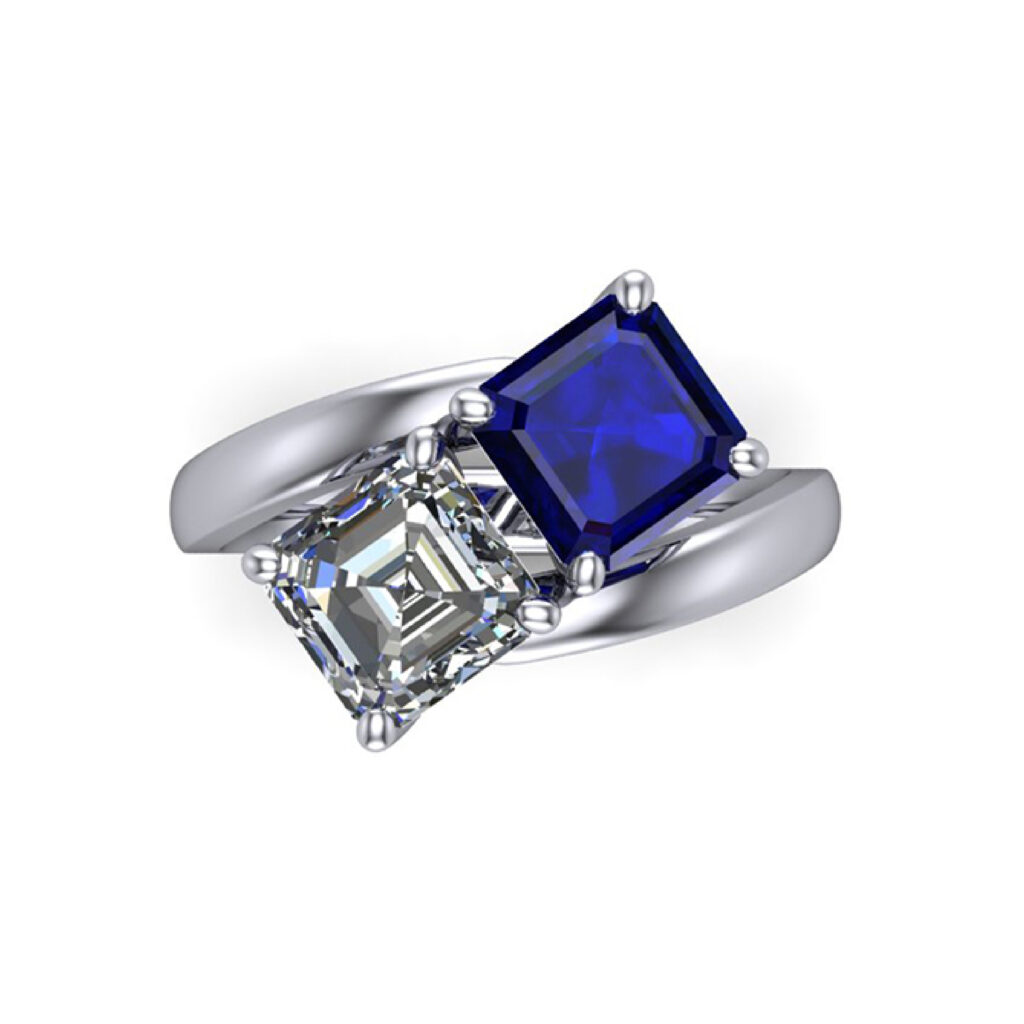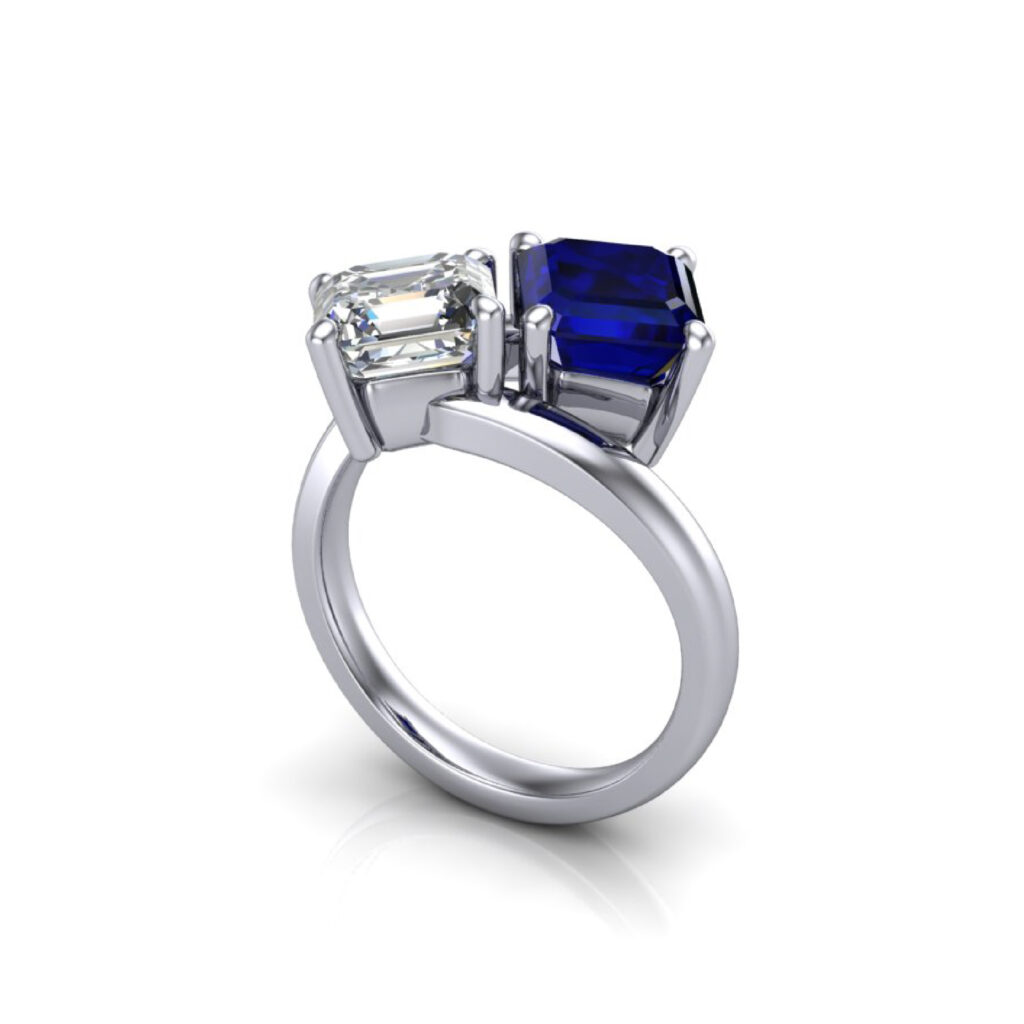 1.8CT Asscher Sapphire Gemstone and 1.8CT Asscher Diamond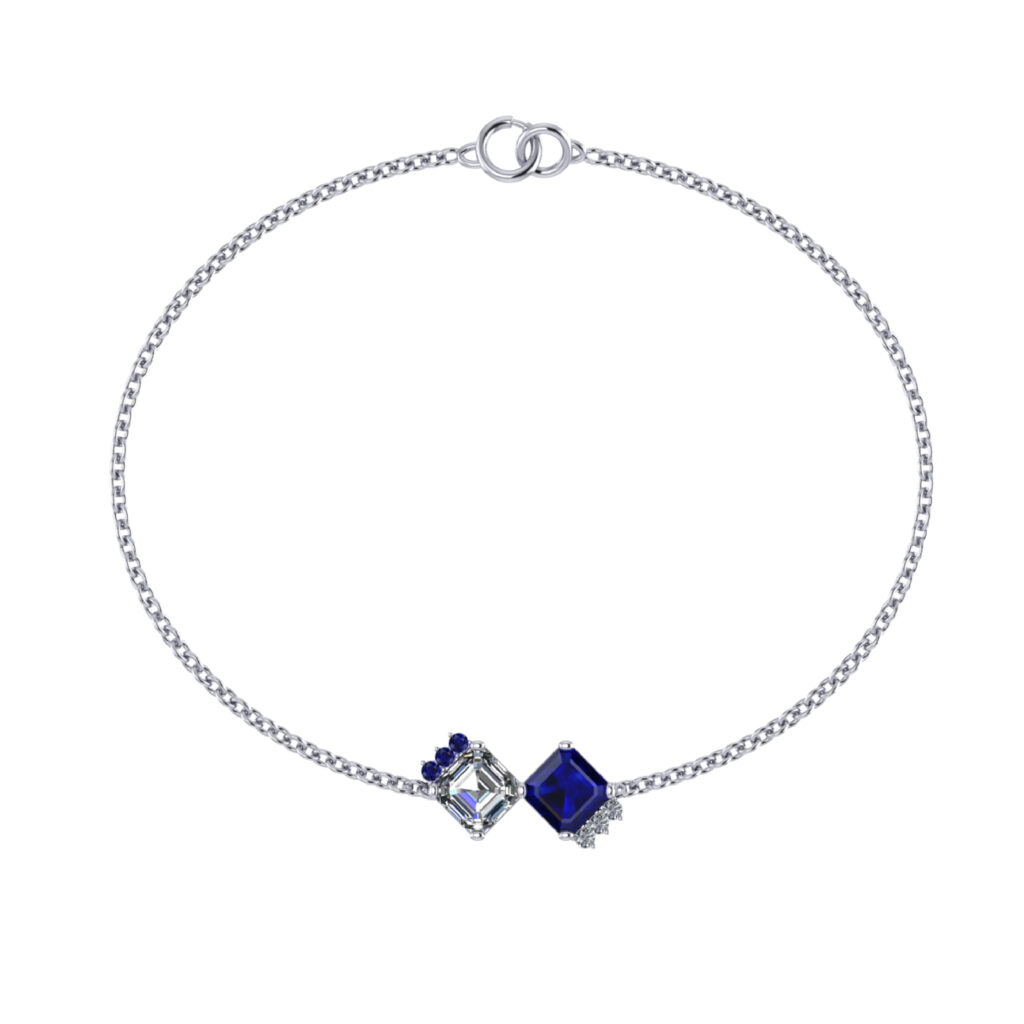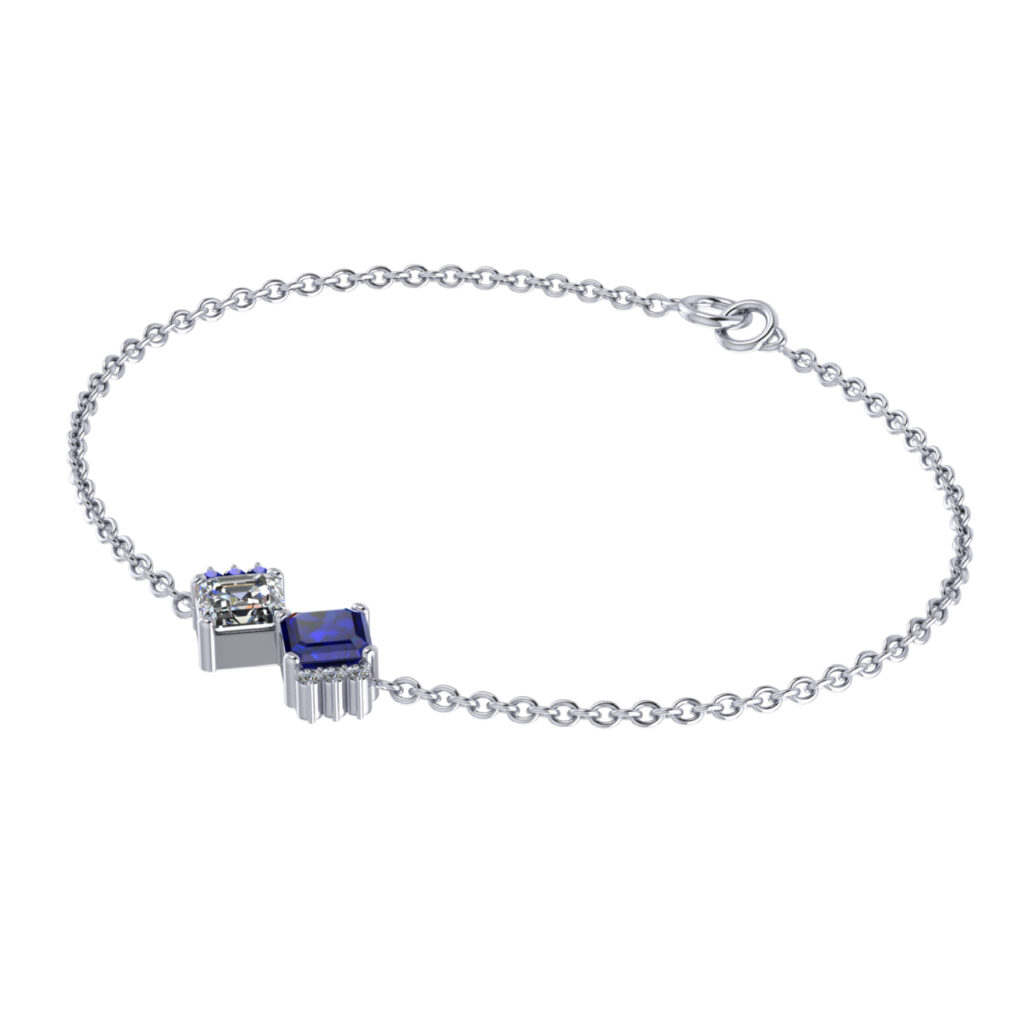 0.65CT Asscher Sapphire Gemstone, 0.65CT Asscher Diamond and 0.06CTW pave diamonds
The two stones in the "You and Me" ring style symbolises two souls becoming one. Inspired by Josephine and Napolean's love style, ZCOVA has replicated this look with two asscher cut stones instead of the original pear but you can speak to ZCOVA's in-house jewellery designers to customise it with any other shape.
This striking ring also comes with a matching "Toi et Moi" bracelet which has three additional small stones to represent the couple's past, present and future love story.
The Queen Elizabeth's Necklace
Queen Elizabeth's Dubai Looped Sapphire Semi-Parure
Queen Elizabeth owns many exquisite jewellery and her favorite gemstone is Sapphire. She received the Dubai Looped Sapphire Demi-Parure from Sheikh Rashid of Dubai in 1979 during her tour of the Middle East. This jewellery set features a series of diamond loops with oval-shaped blue sapphires, including a ring and a pair of earrings. Later, the extra links from the necklace were turned into smaller earrings, while the original earrings and ring were converted into a bracelet.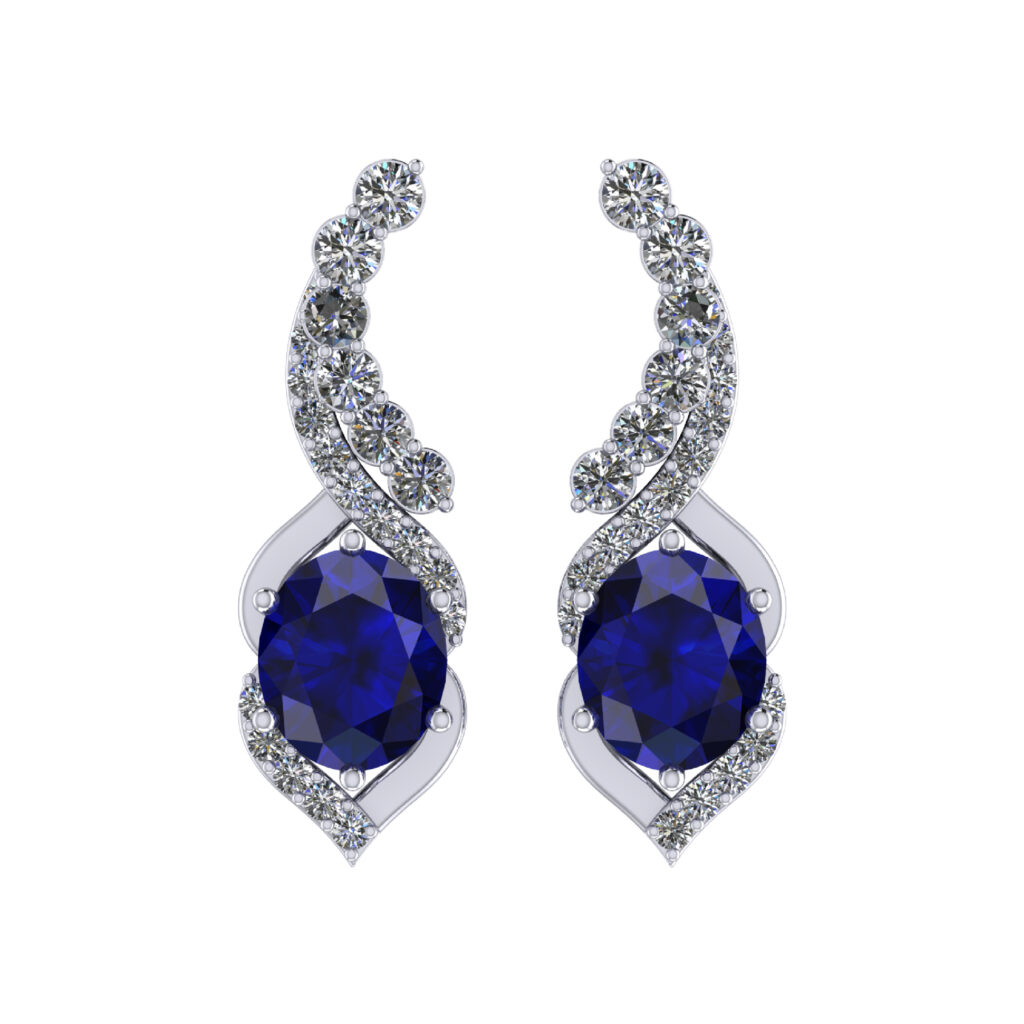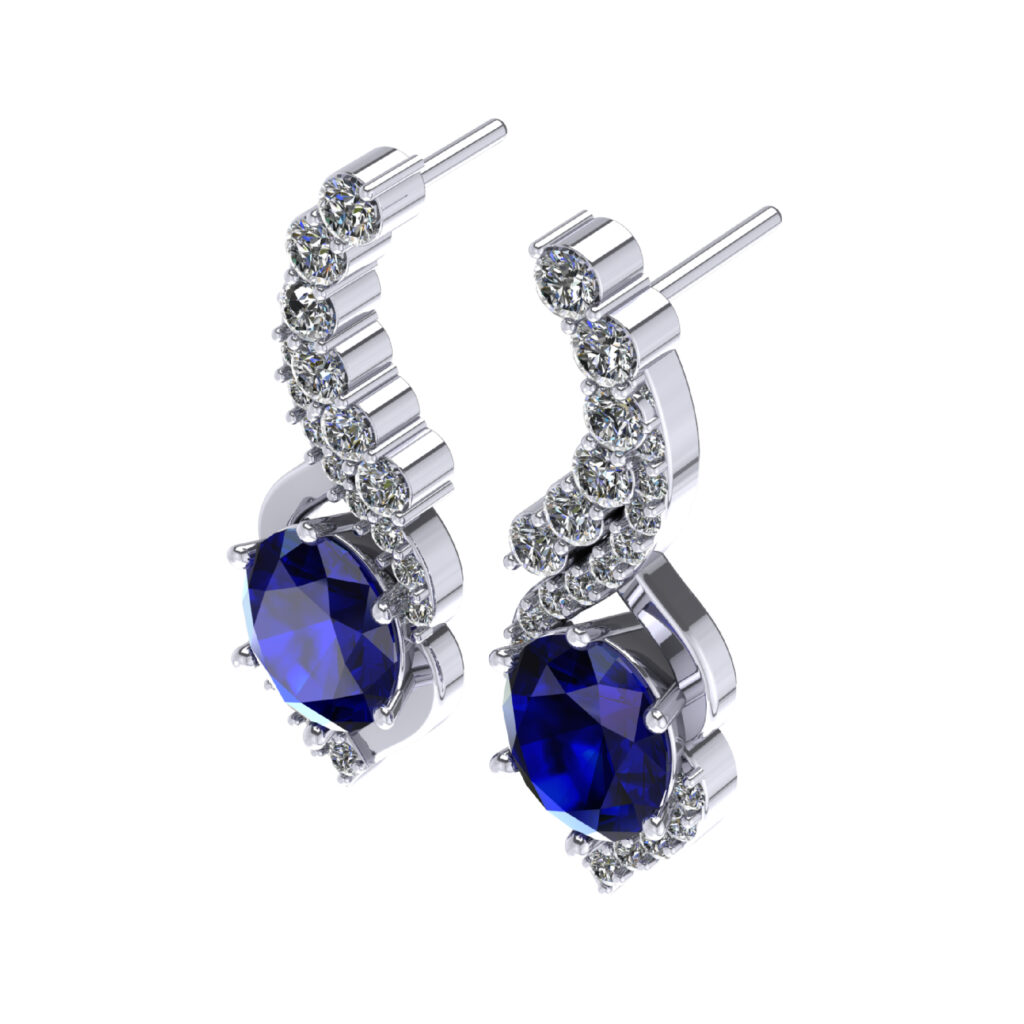 3CT Oval Sapphire Gemstone and 1.6CTW diamonds (each)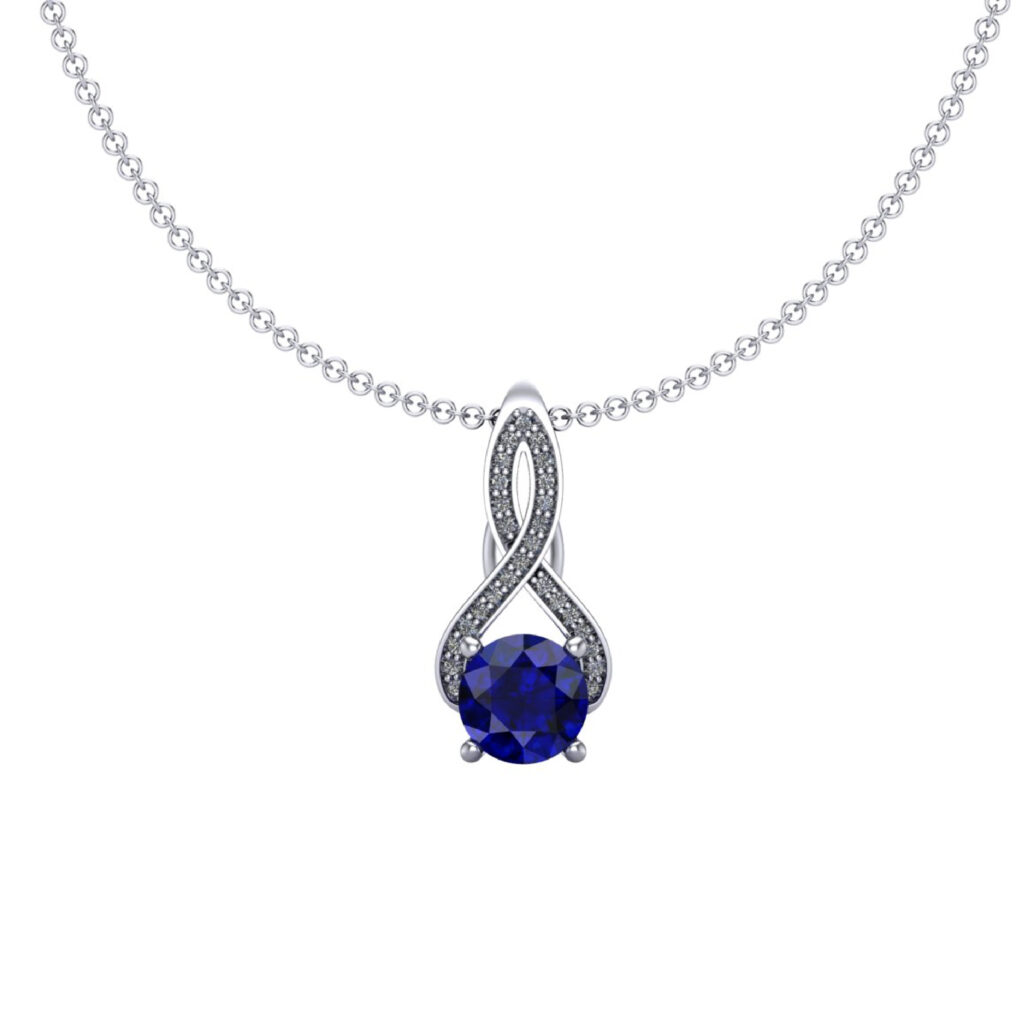 1.2CT Round Sapphire Gemstone and 1.35CTW diamonds
Queen Elizabeth's Looped Sapphire Semi-Parure was designed to be extravagant, befitting a Queen. ZCOVA took inspiration from the curves and twists, creating an earring and necklace set that is suitable for anyone to wear for any occasion.
Want your own piece to dazzle in a regal charm? You can customise your own royal jewellery for free with ZCOVA's virtual inventory of 100,000 ICL-certified gemstones and in-house jewellery designers. We provide one-to-one consultation to guide you through the buying and designing process.
Check out ZCOVA's gemstone inventory now!