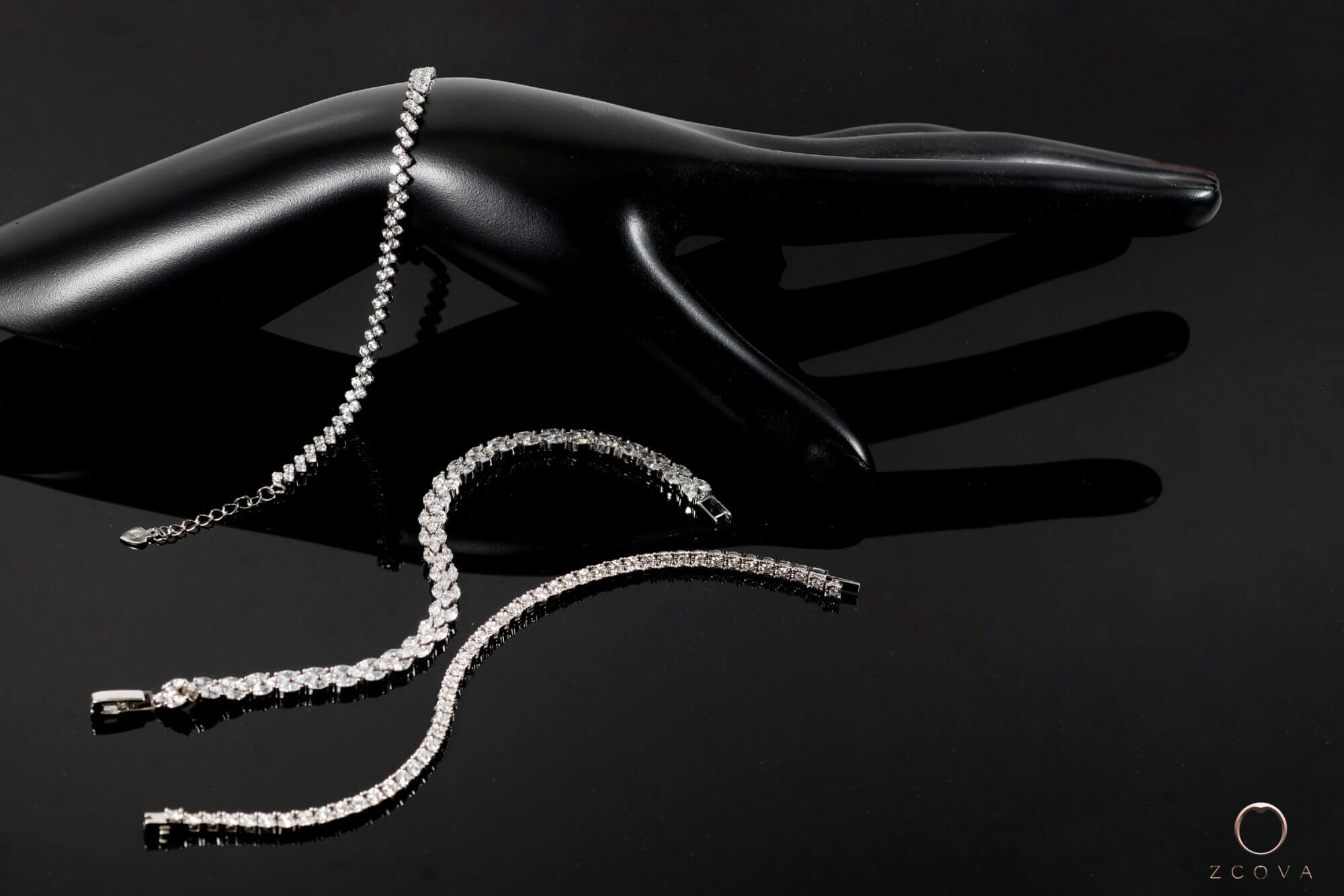 Buy Customised Diamond Tennis Bracelets in Malaysia
What is a tennis bracelet?
A tennis bracelet is a flexible bracelet made with a single or multiple rows of diamonds. The continuous line of diamonds creates an infinite sparkle on your wrist.
Where did the tennis bracelet get its name from?
Originally called a line bracelet, the name 'tennis bracelet' was made popular by professional tennis player Chris Evert who wore hers during a match in 1987. Mid-match, she called for a time out as she had dropped her diamond bracelet and wanted to retrieve it.
Ever since the memorable event, the tennis bracelet grew in popularity and is still fashionable to this day. To avoid the Evert incident, you should make sure your bracelet has a very secure clasp and have it checked regularly by your jeweller to ensure the clasp and mountings are secure.
What tennis bracelet designs are there?
There are various tennis bracelet designs ranging from thick to thin, depending on the number of rows and diamond carat weight. We only use real diamonds and we can create white gold, rose gold or yellow gold tennis bracelets.
Double row diamond tennis bracelet in 18K White Gold
You can also use any diamond shape you want such as this three-row marquise diamond tennis bracelet made for our customer.
Three row marquise diamond tennis bracelet
Where to buy diamond tennis bracelet in Malaysia?
As all ZCOVA jewelleries are made-to-order, we can produce custom-made tennis bracelets in any style you want. They are unisex and popular among both men and women. The tennis bracelet price can be calculated by providing us your desired diamond shape, length and width.
How to open tennis bracelet clasp to remove it?
ZCOVA tennis bracelets have a very secure clasp to prevent it from falling off. After unhooking the clasp, you will still need to push on the button to release the bracelet.
Can tennis bracelets be resized, shortened or lengthened?
Yes, tennis bracelets can be easily resized by removing a few links to shorten the length. Although they should rest comfortably on your wrist, it should not be too loose until it can slide off your wrist.
Not interested in a bracelet? We can also create tennis necklaces or any other custom-made diamond jewellery you desire! Just drop us a message and we'll get back to you.