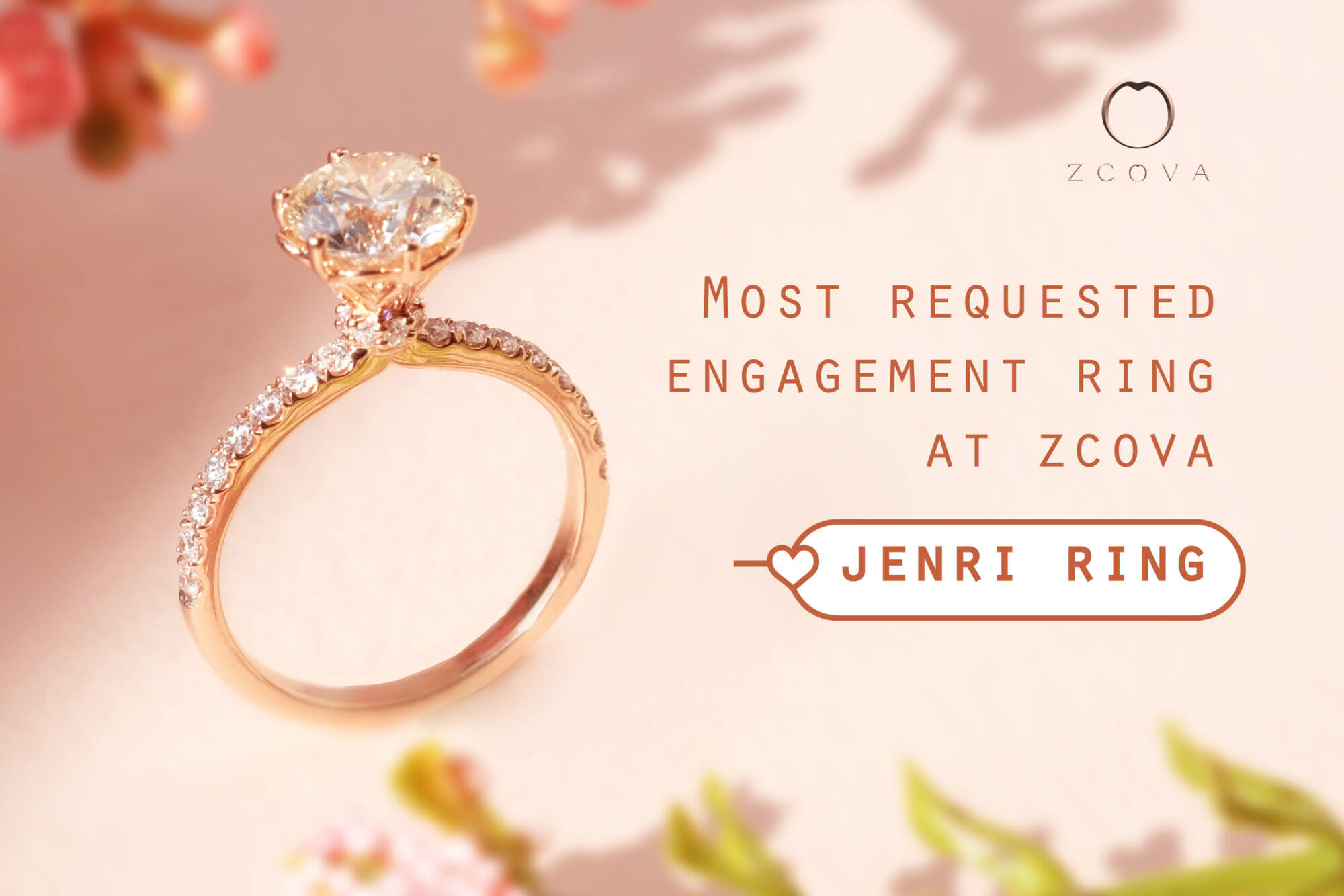 Most Requested Engagement Ring at ZCOVA – Jenri Ring
At ZCOVA, we are constantly improving and enhancing our engagement ring designs to give you something more unique and elegant at our online store. We want our clients to always be happy and beyond excited about their engagement ring purchases, so we're going to show you the most requested engagement ring in 2020! We are proud of this piece, so we decided to share a video to give you a closer look at the ring setting.
Watch this video below to see the Jenri Pave Ring in action.
Say hello to the most requested engagement ring – Jenri Pave Engagement Ring! Customers love it for its feminine and elegant design. This ring is specially designed by our in-house jewelry designers. 
The main highlight of this engagement ring is the crown setting; from the top, it makes the diamond look like a blooming flower. The design looks good in 18K white, rose or yellow gold. You can change it with no additional charges.
The Jenri Engagement Ring looks good in both pave setting and micro pave setting. For maximum brilliance, go for a LUMOS by ZCOVA Diamond. You can also pair it with our Eternity Wedding Band to enhance the overall brilliance of your engagement ring! 
Speak to our GIA Graduate Gemologist to get an unbiased opinion on your perfect diamond or shop online. Getting to create your dream engagement ring excites us just as much as it excites you! If you have any questions, just drop us a message on our Facebook Page or an email at service@zcova.com.