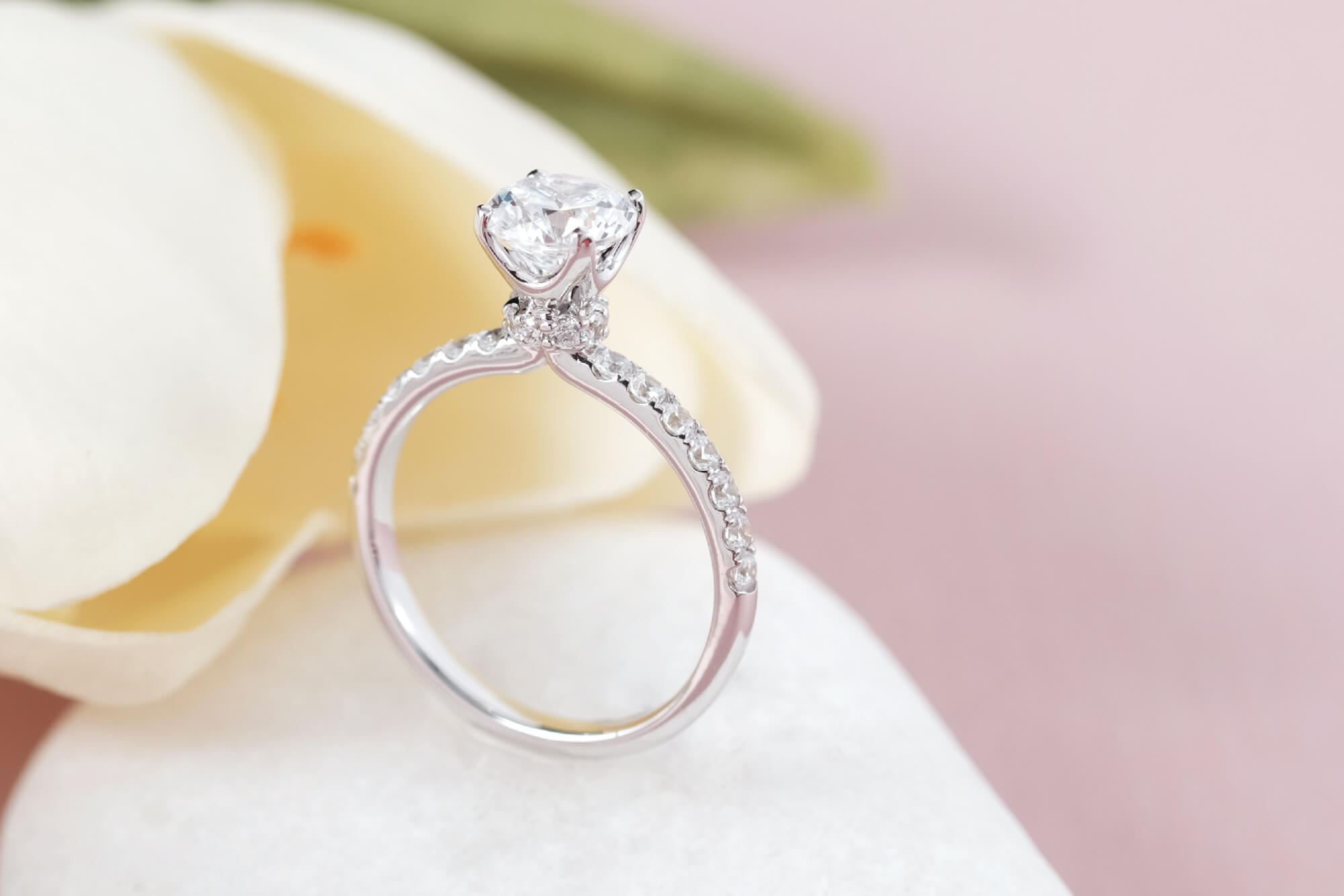 #1 Top Selling Diamond Ring at ZCOVA – Lia Ring
ZCOVA's #1 bestseller diamond engagement ring is without doubt the Lia Engagement Ring. Customers love it for its simple and sweet design. Perfect for the elegant lady who secretly likes some brilliance. From the top, it looks like a classic solitaire ring but the secret is revealed when you tilt the ring to its side!
Watch this video below to see the Lia ring in action.
The Lia ring features a full diamond collar halo that lifts the center stone higher. For maximum brilliance, go for a LUMOS by ZCOVA Diamond and complement it with a pave setting!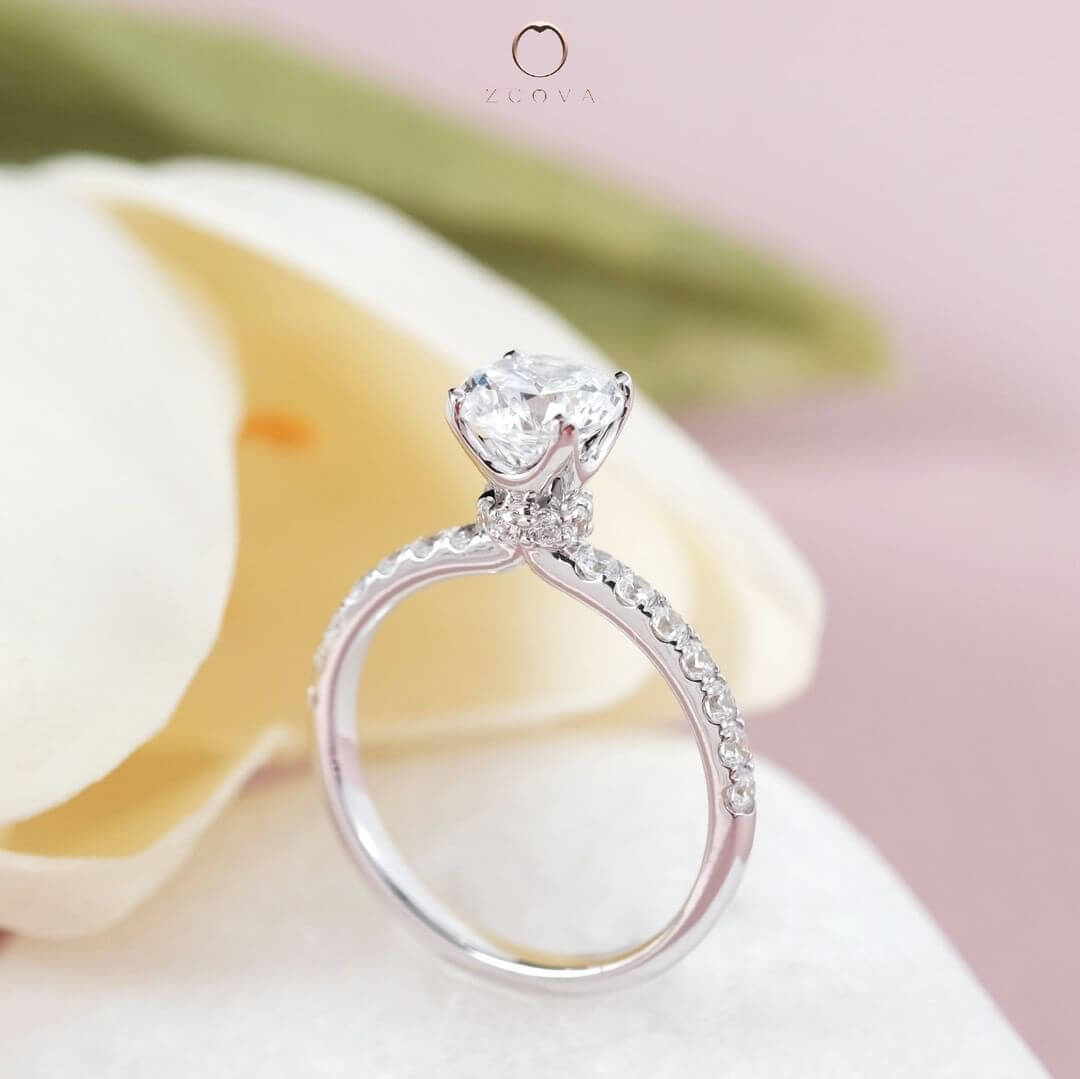 Pairing Lia ring setting with different diamond shapes
Undeniably, the Lia setting looks great in any gold colour and matches most diamond shapes. It is available in 4 prong or 6 prong, depending on the diamond shape.
RELATED: Top 5 Most Popular Engagement Ring Designs at ZCOVA
You may also customise your Lia ring and add-on personalised features. We offer free customisation as part of our ZCOVA service. Speak to our GIA Graduate Gemologist or drop us a message on our Facebook page!