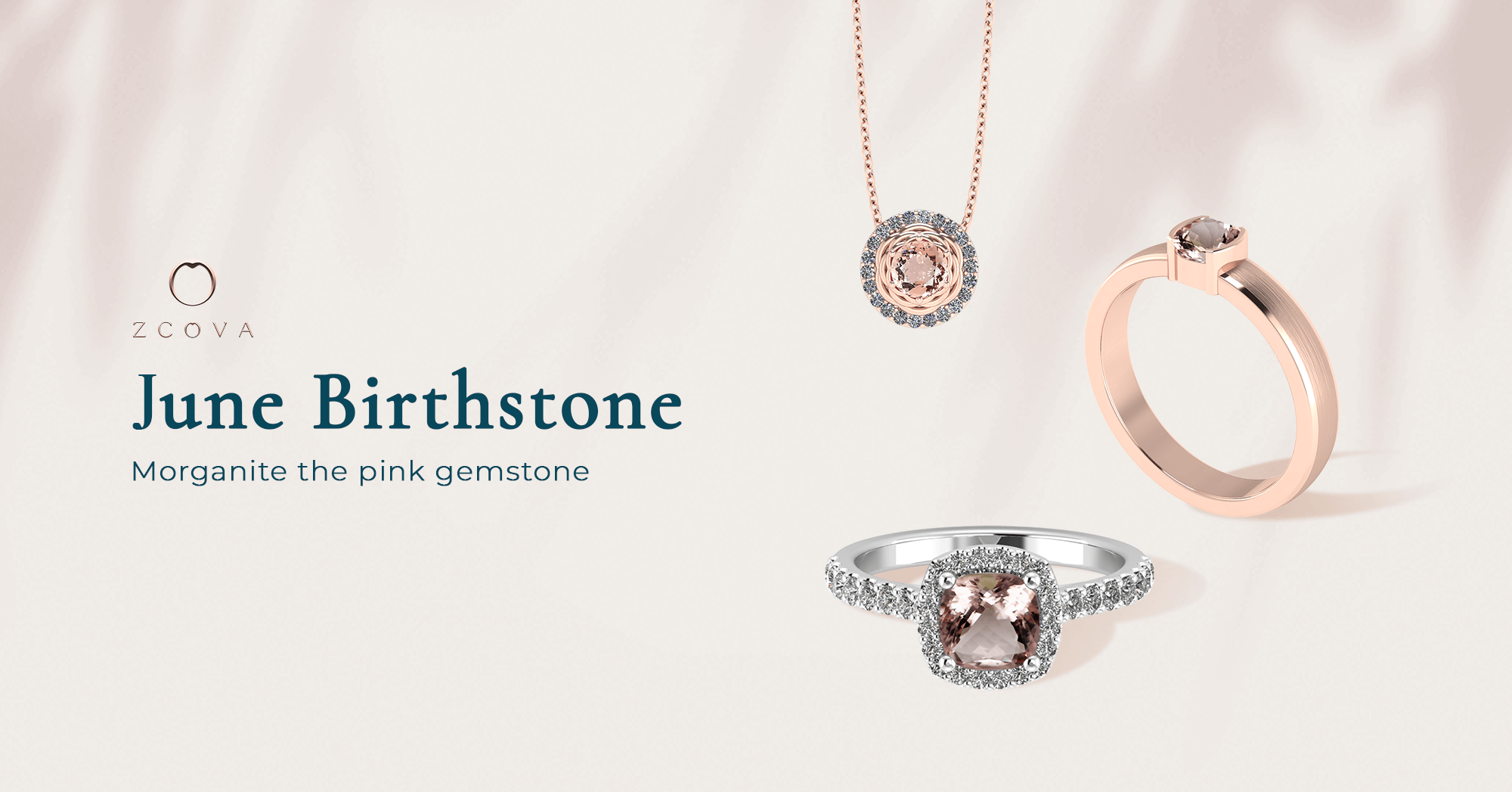 June Birthstone: Morganite the pink gemstone.
This pretty pink dreamy stone is a stone of innocence, sweetness, love and romance. Morganite, also known as pink beryl, rose beryl, or cesian is a mineral beryl that is a sister to the emerald stone which is known as the green beryl. 
Where is Morganite found?
Found in the pegmatite mines of Brazil, Afghanistan, Mozambique, and Namibia, it was initially discovered in Madagascar in 1910 and was named after JP Morgan a gem enthusiast, financier, and investment banker.
What is the symbolism of Morganite?
Morganite represents all things love – symbolising compassion, harmony and romance, it is said to attract an abundance of love to its wearer. The light pink colour of Morganite is a shade that is often associated with romance, innocence, and femininity.
What month is Morganite birthstone?
Morganite is the birthstone for June, together with moonstone.
What are the colours of Morganite?
The Morganite stone can be found in the colours pink, orange-pink, pale pink, peachy pink, salmon and a deeper bluish pink.
Is Morganite suitable for everyday wear?
With a hardness of 7.5 to 8 on the Moh scale which is suitable for moderate wear. 
What is the best shape for Morganite stone?
If you're looking to wear and own morganite jewellery, the best style is a morganite stone in the cut oval or cushion which allows the lustre, depth of colour, and vibrancy to appear more intense paired with a rose gold setting which is a warm, soft and romantic jewellery setting shade that complements any skin tone.

Can Morganite be used in other types of jewellery besides rings?
Yes, you can use this pink gemstone for a Morganite necklace, Morganite earrings, Morganite pendant and more!
Morganite Jewellery Styles & Inspiration
Ready to accessorise in morganite or create your dream gemstone engagement ring? Contact our curators to find your desired gem colour, clarity, cut, and carat.