Personalised Name Necklaces: The Perfect Gift for Men and Women
Personalised name necklaces are popular and for a good reason. They allow you to express yourself and add a touch of personality to your style. Customised name necklaces make really fun gifts for a loved one or a thoughtful treat for yourself. At ZCOVA, we offer a variety of personalised name necklaces – for men or women. These unisex designs are made from your choice of 14K, 18K white, rose or yellow gold. You can write your name, initials or any word you desire. Choose to engrave a secret message or quote that means something to you. In this article, we'll showcase some of our top personalised necklace designs!
Affirmation Engraving Necklace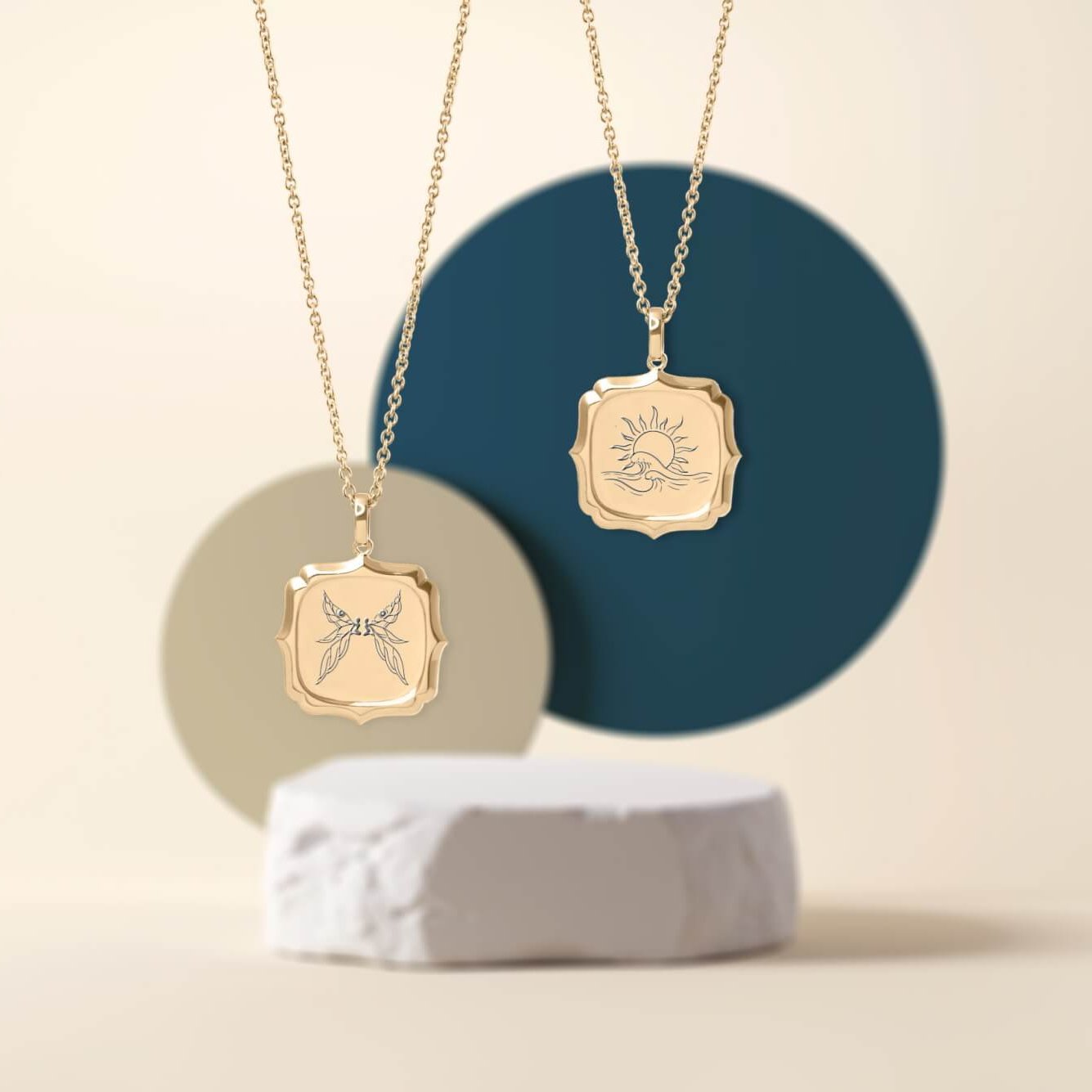 Wear our Affirmation Necklaces as a daily reminder that you are awesome, or gift someone who needs an extra boost of confidence – it's the perfect gift for any occasion! Choose one of our 9 ready engraving designs made by our in-house jewellery designers or create your own! 'To Believe' features a delicate butterfly motif while 'To let go' is engraved with ocean waves against a sunset backdrop.
Personalised Thea Clover Shaped Necklace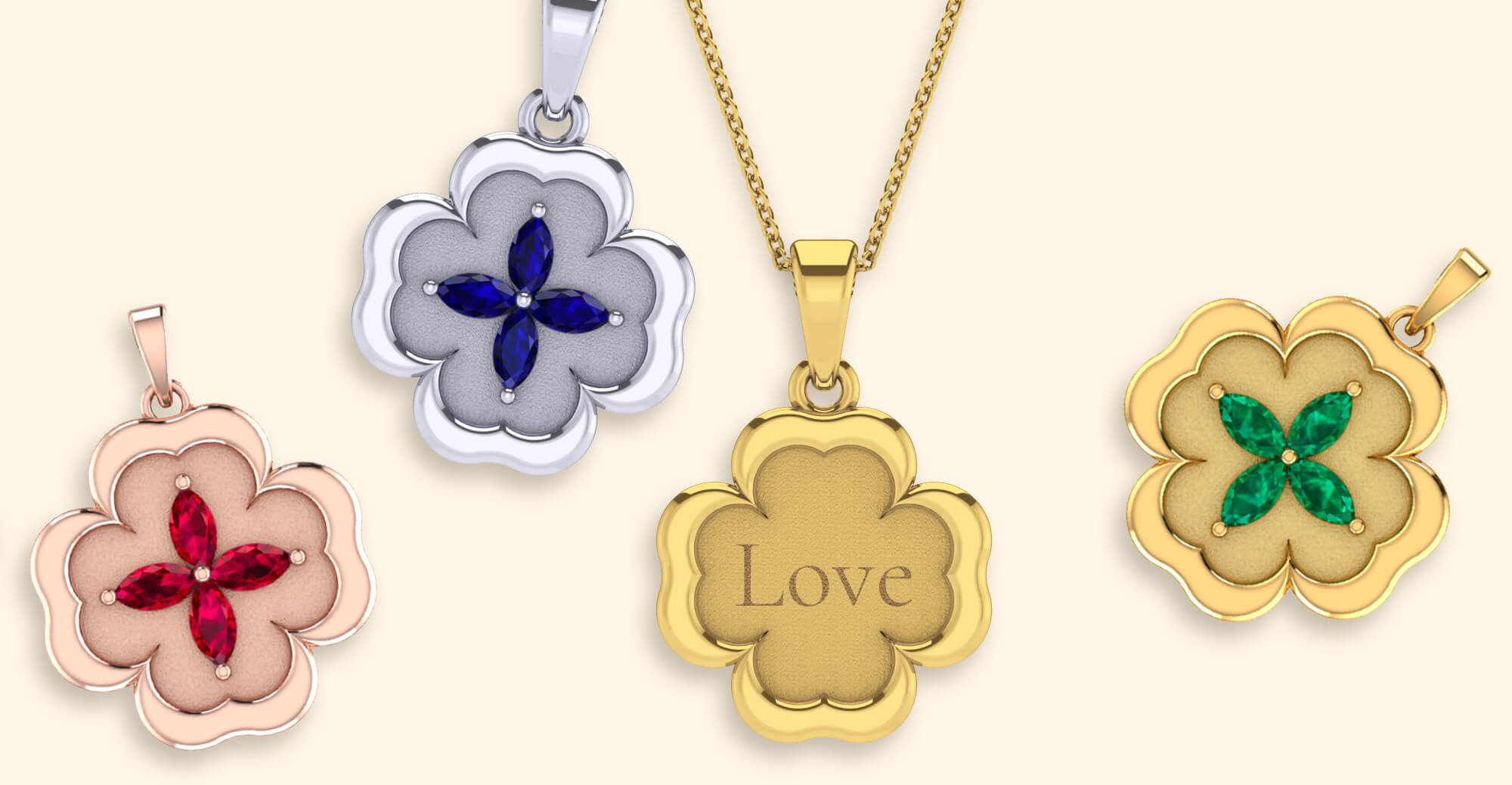 The Thea Necklace is a classic piece of jewellery that features a delicate chain and a simple clover-shaped pendant. The pendant can be personalised with a name or word of your choice. It's perfect for everyday wear and can easily be paired with any outfit, making it a versatile accessory. If you want to make it extra special, you can embellish it with diamonds or coloured gemstones like rubies, sapphires and emeralds.
Customised Gold Name Necklace
The Name Necklace is a timeless piece of jewellery that never goes out of style. It features a 14K or 18K gold pendant designed with your name or a loved one's name. You can also choose to use your initials or any word, depending on your preference. If you prefer more bling and sparkle, opt for the stunning Pave Diamond Name Necklace version with your name embellished with pave diamonds, blue sapphires or other gemstones.
Customised Arabic Word / Jawi Necklace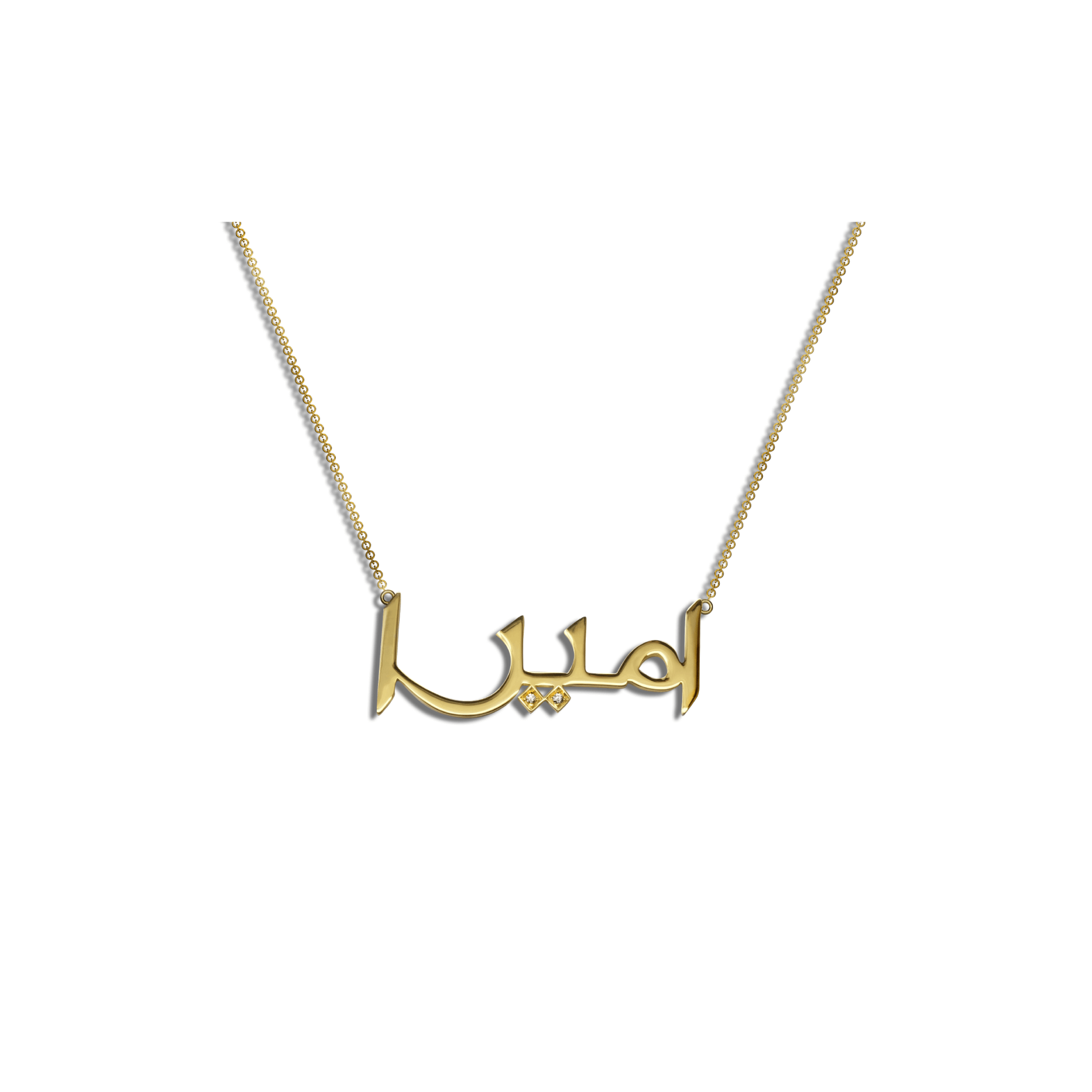 The Arabic Necklace is a unique piece of jewellery that features a pendant with your name, initials or any word written in Jawi. Made from 14K or 18K gold, this necklace is a popular choice for gifts for loved ones. Also available as bracelets.
Name Necklace Bar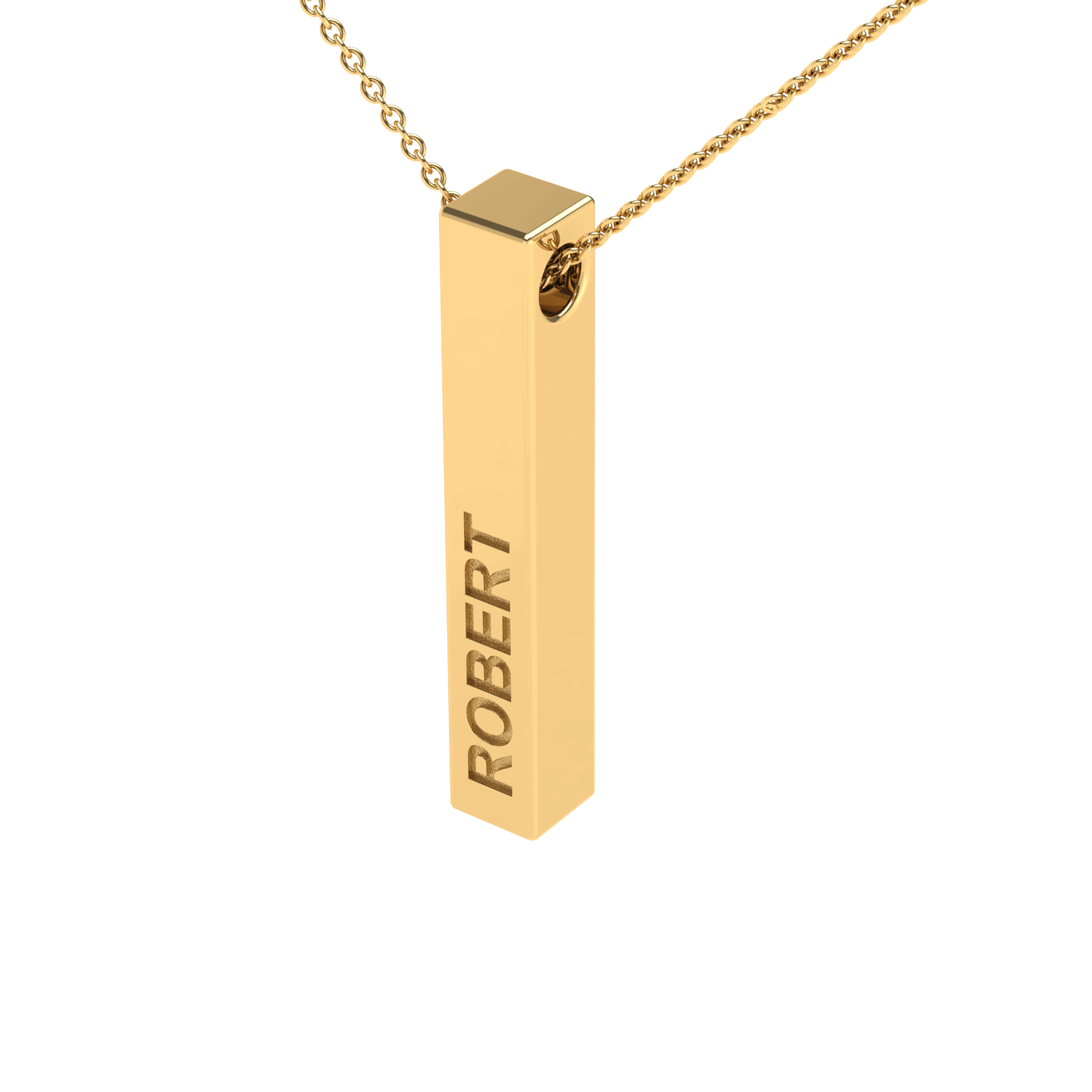 The Name Necklace Bar is a modern piece of jewellery that features a rectangular bar pendant with your name or word engraved on it. Made of solid 14K or 18K gold, this unisex design looks great on both men and women. The clean and sleek design of this necklace makes it perfect for everyday wear, and it can be easily paired with any outfit.
Whether you prefer a classic or modern design, a simple or intricate one, there is a name necklace for everyone. Message us or drop by our Galeria to create your own personalised name necklace!