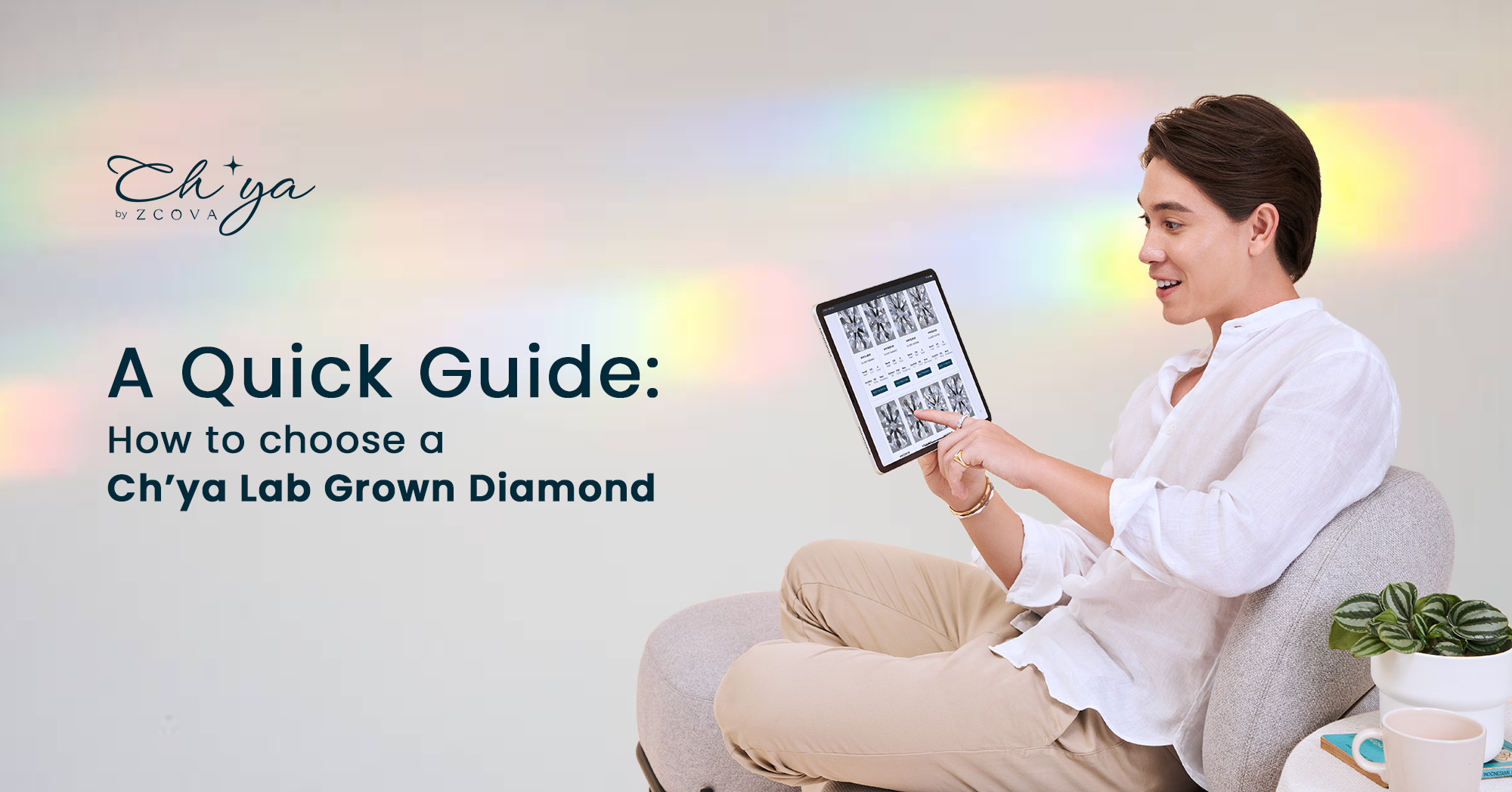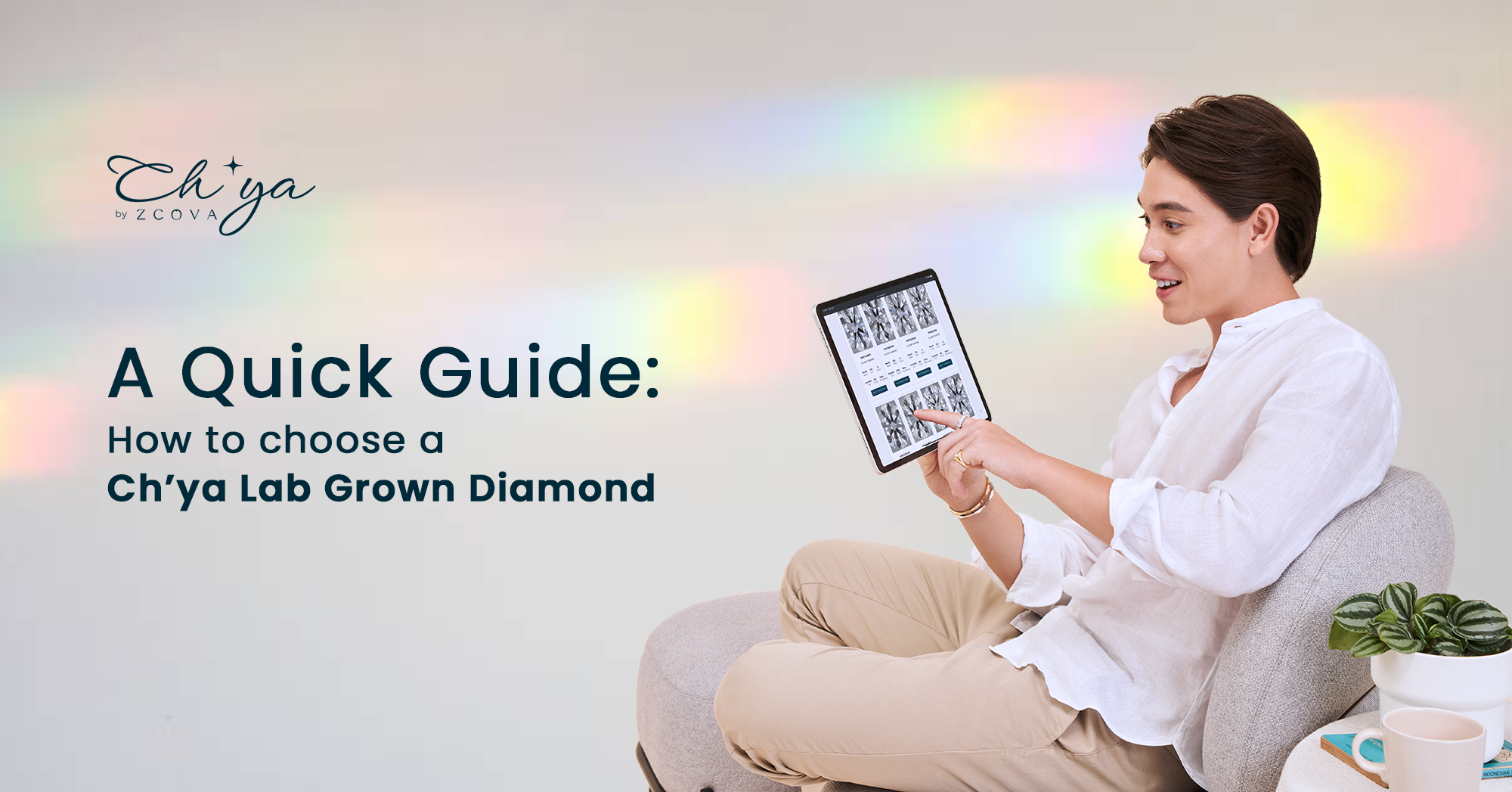 A Quick Guide: How to choose a Ch'ya Lab Grown Diamond
If you're in this blog, you've probably decided to make a life-changing decision to pop the question to your loved one by getting a lab-grown diamond engagement ring. So, the next question will be: How do I choose a sparkly lab-grown diamond?
To choose a lab-grown diamond, it is the same as how you choose a mined diamond: looking at the 4Cs (Cut, Carat, Clarity, Colour), as well as the reputable certifications. Ultimately, lab-grown diamonds are real diamonds and each is uniquely beautiful.
FIND OUT MORE: Mined Diamond vs Lab-grown Diamon
Step 1: Research & Compare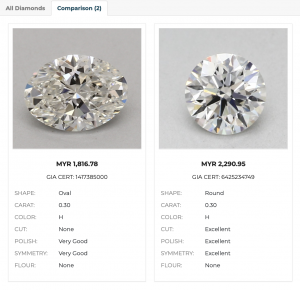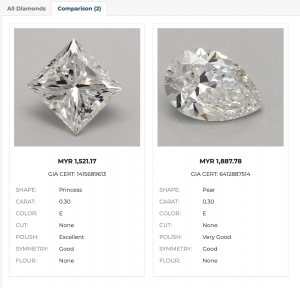 We are spoiled with tons and tons of choices around the world, which is why researching and comparing is important when it comes to purchasing diamond jewellery or engagement rings in terms of qualities, prices, and designs. At ZCOVA, you can browse our website to compare prices or check out our IGI-certified lab-grown diamond in 10x magnification, designs and many more at the tip of your finger.
RELATED: Why Ch'ya by ZCOVA Lab-grown Diamond Is Your Only Pick?
Step 2: Set Your Price Range

The most important thing when you purchase a diamond jewellery or engagement ring is to spend what you can afford and get the best quality out of it. You can browse our website by filtering the diamond specs and the ring you want with the estimated price range.
Do your homework by understanding the prices and qualities or speak to our Curators to help you find the perfect lab-grown diamond!
RELATED: The 4Cs of Lab Grown Diamonds
Contact us now!
Step 3: Designs & Style
Take note of what style elements you like! You can check out our website to choose from our signature designs or customise one for free with our in-house jewellery designer for your lab-grown diamond engagement ring, earring, necklace, or bracelet. Get inspired by some of our popular Lab-grown diamond styles and designs!
Lab-grown Diamond Engagement Ring Designs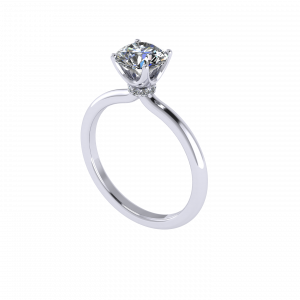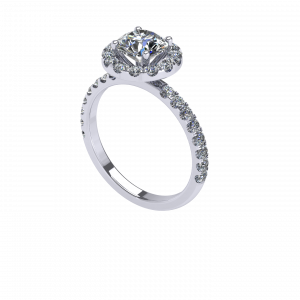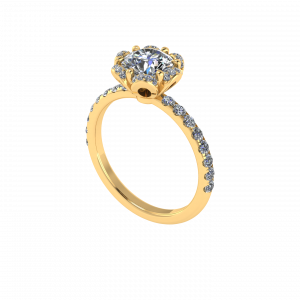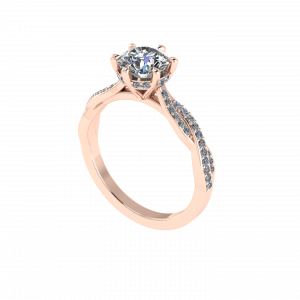 Lab-grown Diamond Wedding Ring Designs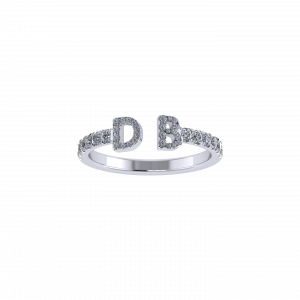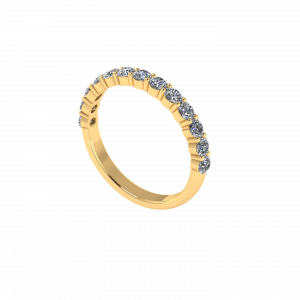 Lab-grown Diamond Earring Designs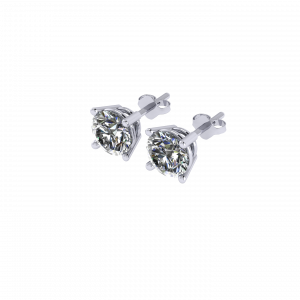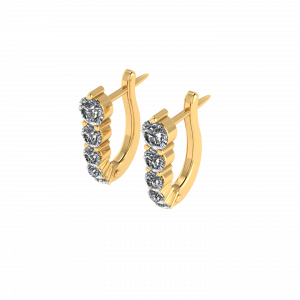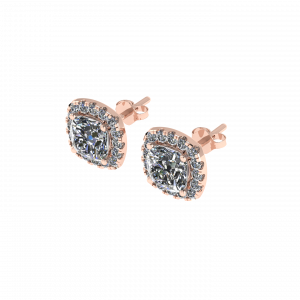 Lab-grown Diamond Necklace Designs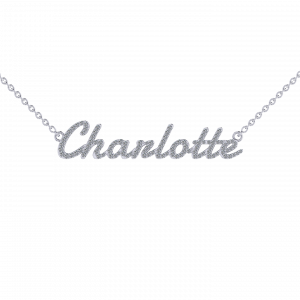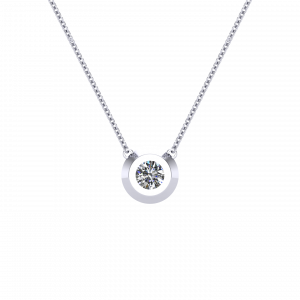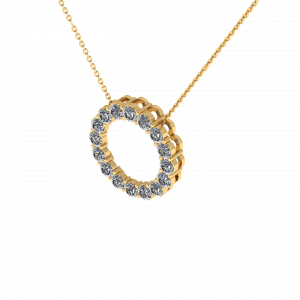 Lab-grown Diamond Bracelet Designs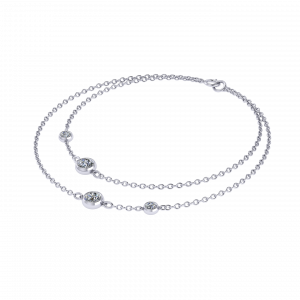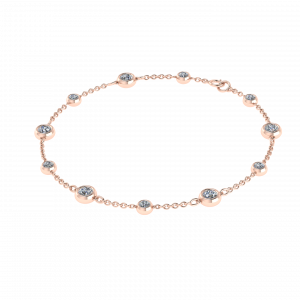 Step 4: Book Your Appointment & Understand the Lab-grown Diamond 4Cs
A consultation helps you to understand what you want and get the experts to recommend the best for you! ZCOVA provides free virtual consultation with our GIA Graduate Gemologist to guide you through the lab-grown diamond 4Cs, designs and components of your jewellery or engagement ring.
Do not worry if you know nothing about lab-grown diamonds as our Curators will share diamond knowledge to help you understand more about your diamond! Ask any questions if you're unsure, our Curators are more than happy to help you understand better!
Book Your Appointment With Us!