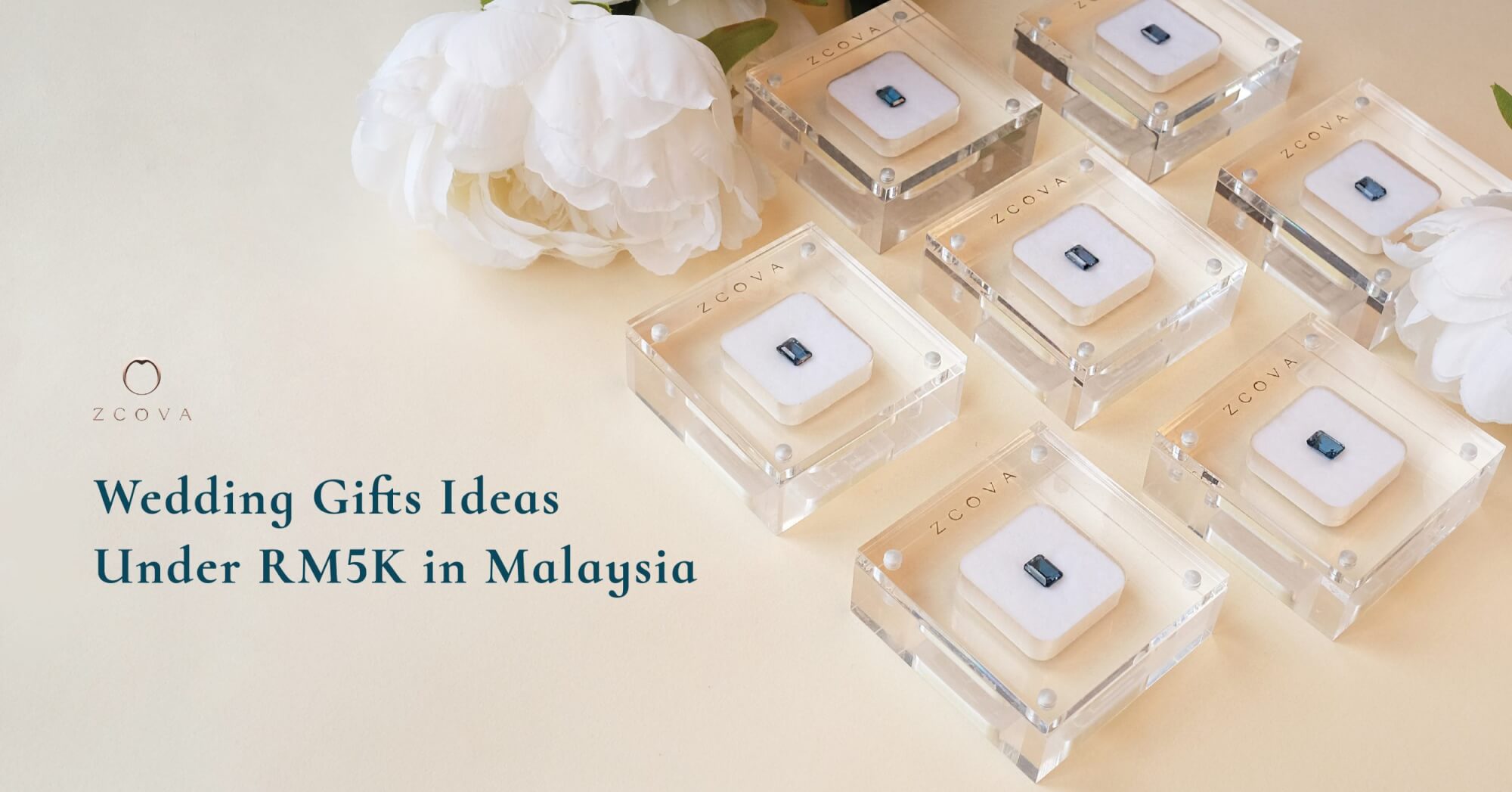 Wedding Gifts Ideas Under RM 5,000 in Malaysia
Weddings aren't just a big day for couples – they're big days for guests too! You get to witness two love birds tying the knot when you've been rooting for them since day 1. Now onto the gifting, there is more than just giving cash! Here are some of the top wedding gift ideas under RM 5,000 for you!
Loose Gemstones!
With over 100,000 choices, you can gift a loose gemstone where the couple can later set it on their dream jewellery! Starting from RM 400, you can pick from birthstones to her favourite coloured gem, this is truly an ever-lasting gift idea.
PS: At ZCOVA, couples can customize their jewellery for FREE! Contact us to learn how.
Shop Coloured Gemstone starting from RM 400
Diamond Earrings or Gemstone Earrings
Earrings are elegant, timeless and are meant to be given in pairs. In turns, wishes the couple an ever-lasting love-the perfect way to congratulate the couple on their wedding day!
Photos are for reference only.
Diamond Necklace Pendant and Gemstone Necklace Pendant
There are always events where you'll need a classic or extravagant necklace especially for the couple's wedding! The bride can wear the necklace to her wedding if you surprise her with a necklace before the wedding itself!
Photos are for reference only.
Bracelet Gift
Honour the bride with a special piece bracelet on her wedding day. You can pick any diamond or coloured gemstone and set on the desired bracelet with our free customisation service! Your gift is sure to be a valuable addition in the newlywed's humble jewellery collection.
Photos are for reference only.
These gifts will showcase the love and warmth you wish to shower upon the lovely couple. Whether you're planning a wedding of your own or want to gift any lucky brides dear to your heart, it's the thought that counts! We hope this blog can help you find the perfect wedding gift to make their day even more special with your efforts.