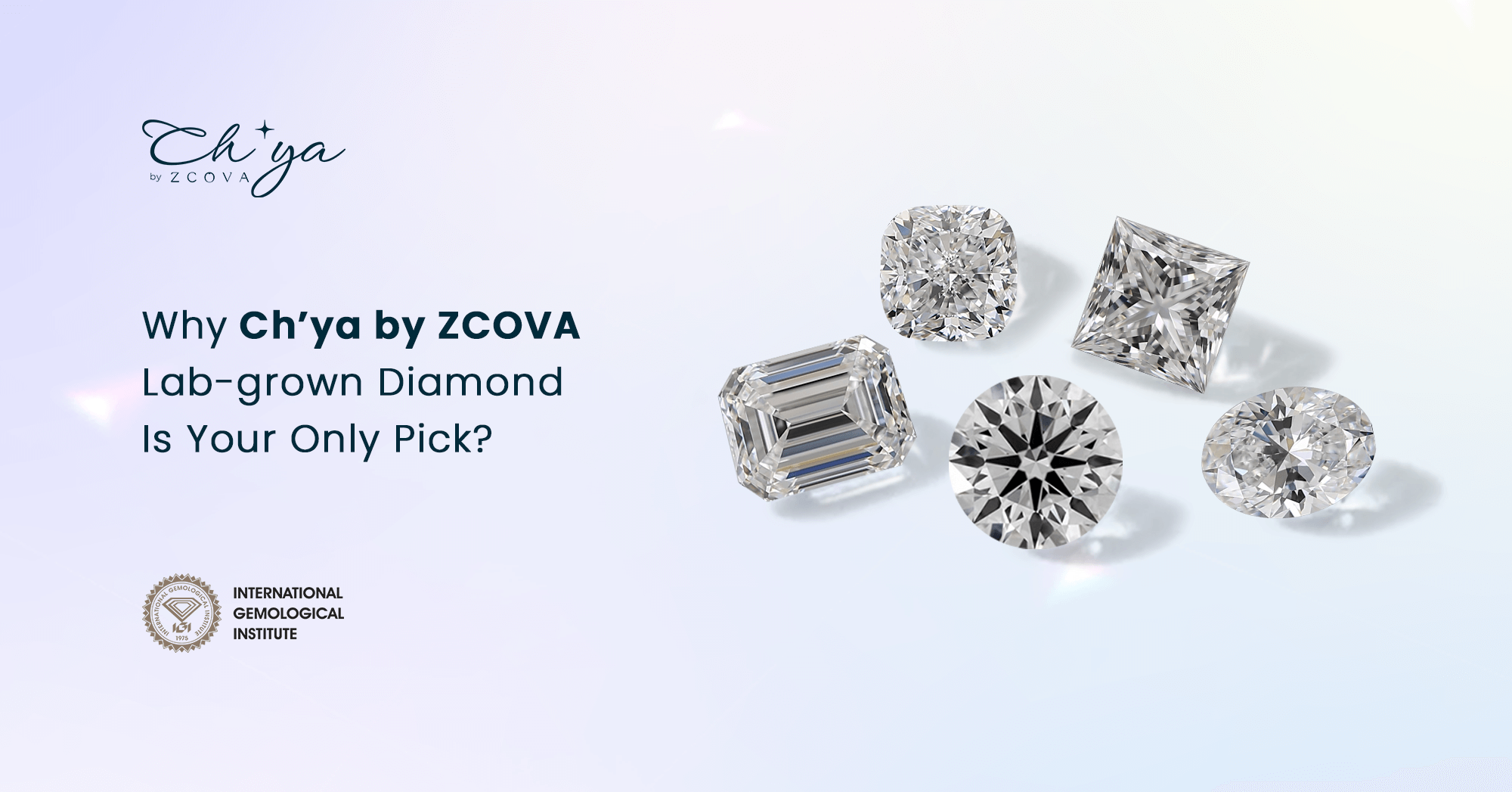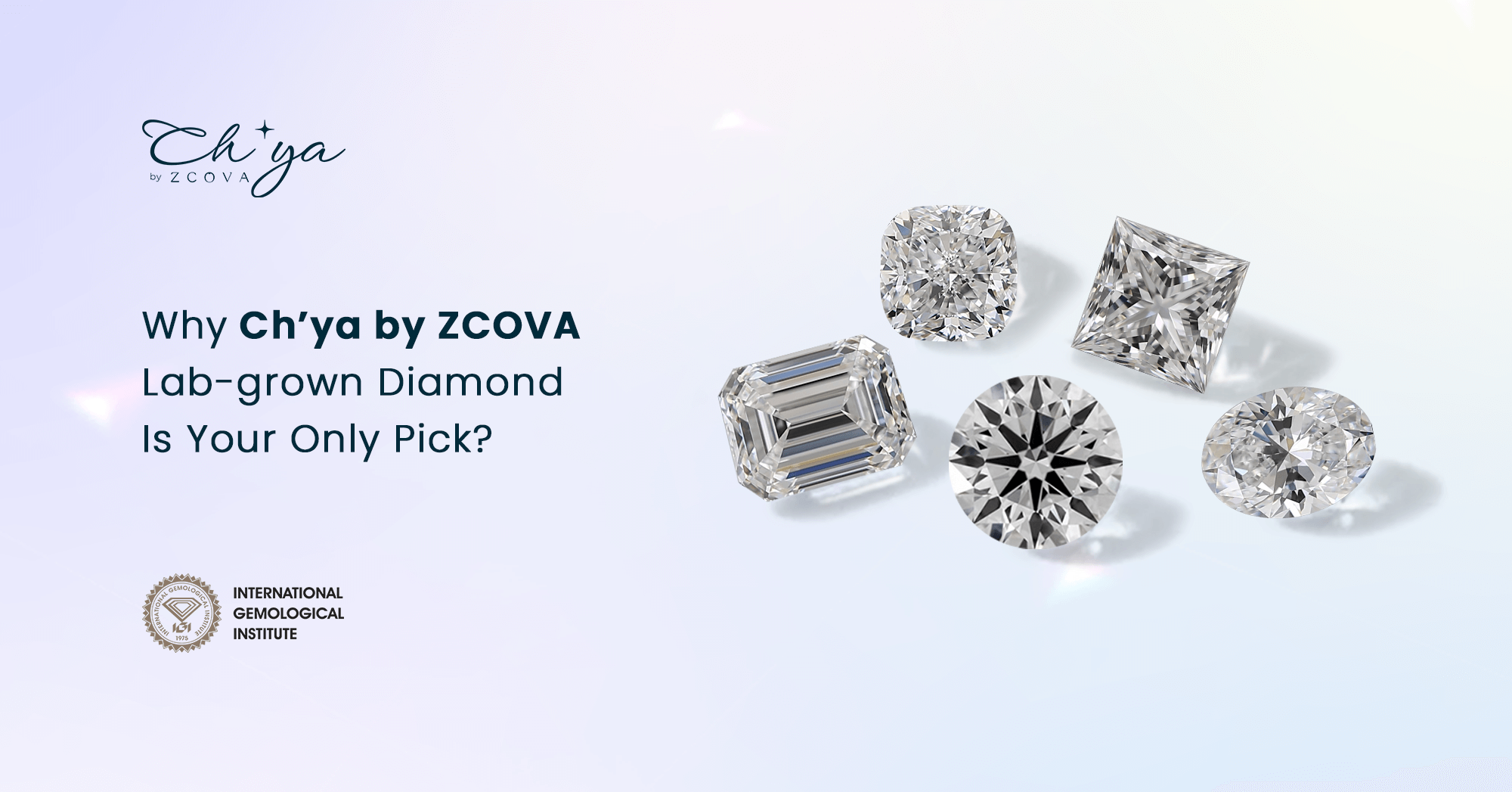 Why Ch'ya by ZCOVA Lab-grown Diamond Is Your Only Pick?
Adding on to our GIA-graded mined diamonds and ICL certified coloured gemstones, we are now also offering Ch'ya by ZCOVA Lab Grown Diamonds – perfect for demi-fine jewellery that you can wear everyday! Enjoy quality that lasts without breaking the bank.
If you are researching lab-grown diamonds, read this blog before you make your decision. You'll find out why Ch'ya by ZCOVA is the best choice to create your lab-grown diamond ring, necklace, earring or jewellery.
What Are Lab-grown Diamonds?
Lab-grown diamonds (also known as lab-created diamonds, man-made diamonds, synthetic diamonds, or cultured diamonds) have the same material, sparkle, appearance, and chemical properties as mined diamonds. The only difference between lab and mined diamonds is the origin!
Read more about Mined Diamonds vs Lab Grown Diamonds
Why Choose Ch'ya by ZCOVA Lab-grown Diamonds?
We believe in empowering women with confidence through jewelry that are never shy & always expressive. Buy something for yourself, for a loved one. Mark each milestone – big or small, with a piece of jewellery. Celebrate every occasion, every moment, every smile, and everyday!
Demi-fine jewellery is now available with the same quality, durability, variety, customisation services and perks as fine jewellery.
Choose Any Ch'ya by ZCOVA Lab-grown Diamond you Desire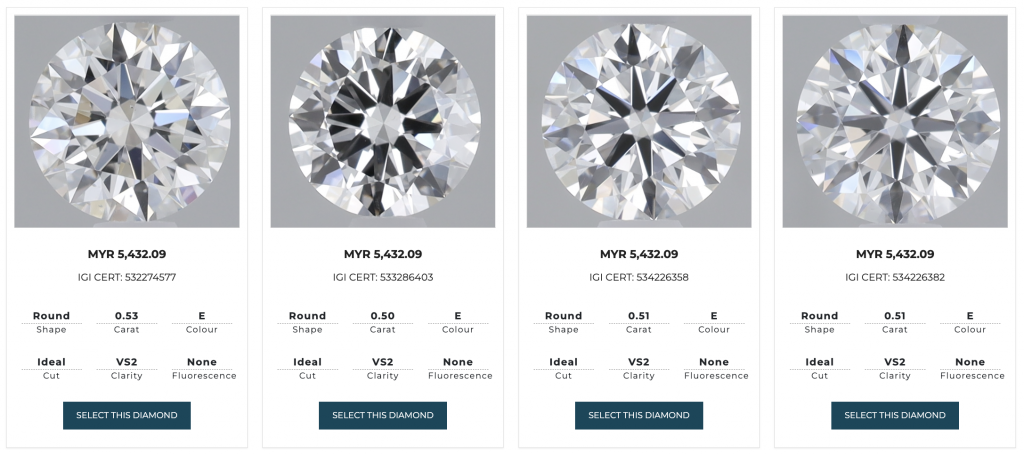 With over 100,000 pieces of lab diamonds in our virtual inventory, we have a variety of shapes, sizes & colours for you to pick from.
Round, princess, cushion, emerald, oval, radiant, asscher, marquise, heart, pear shape
0.3 to 10.0 carat
FL, IF, VVS, VS, SI clarity
D, E, F, G, H, I, J colour
Feel free to speak to our Curators to find out the perfect lab-grown diamond!
Speak To Our Curators
Backed with IGI Certificate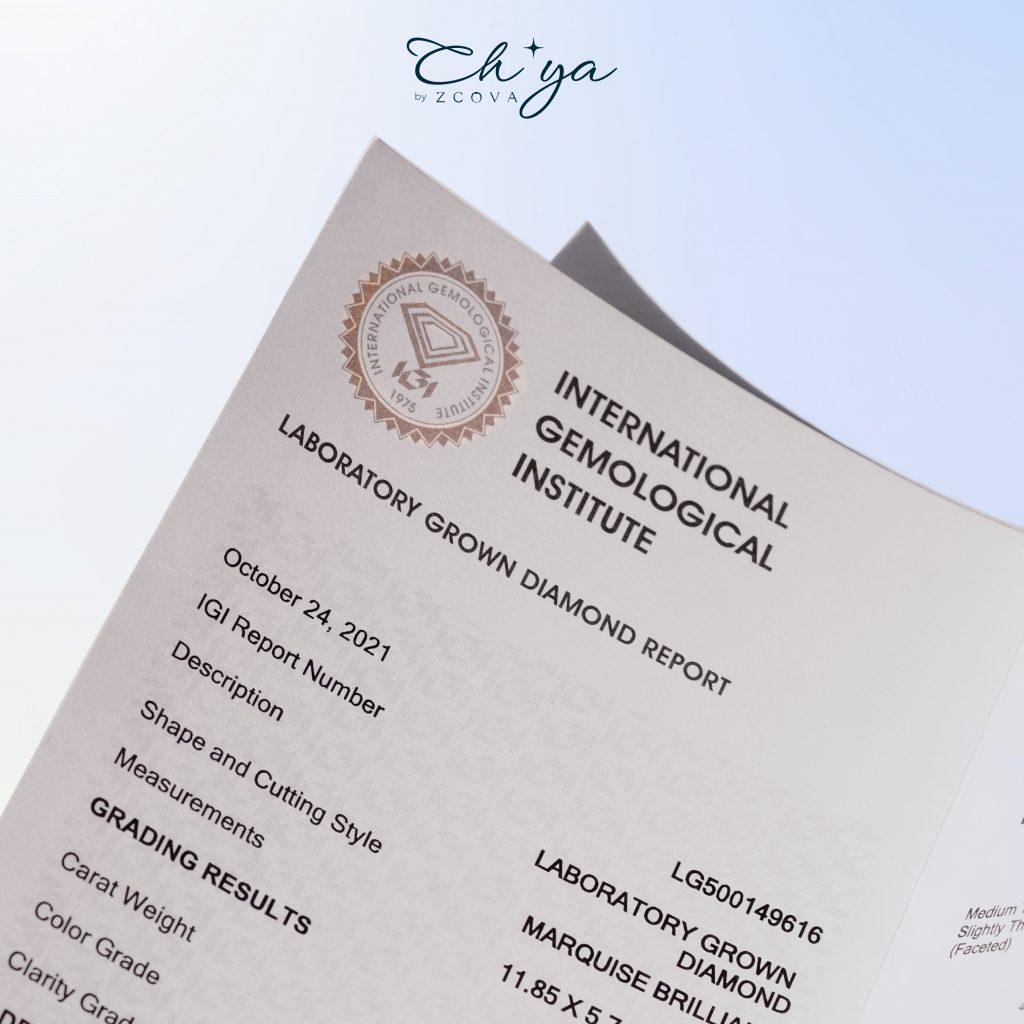 Customise Your Lab Grown Diamonds for Free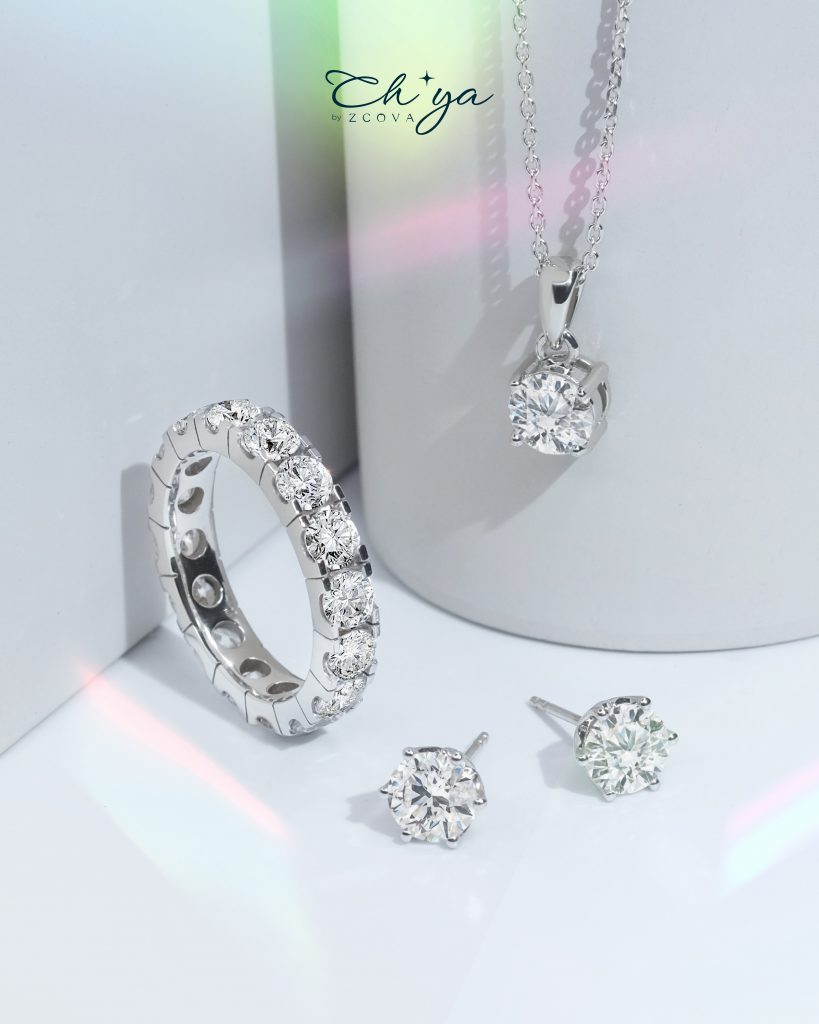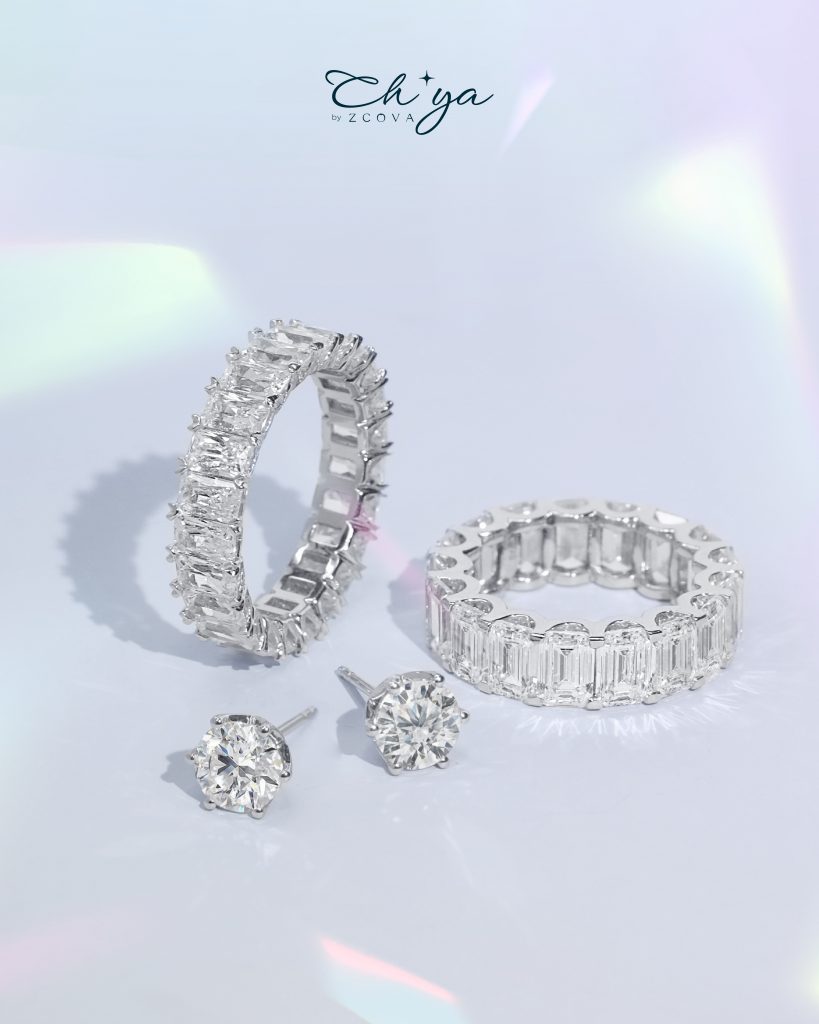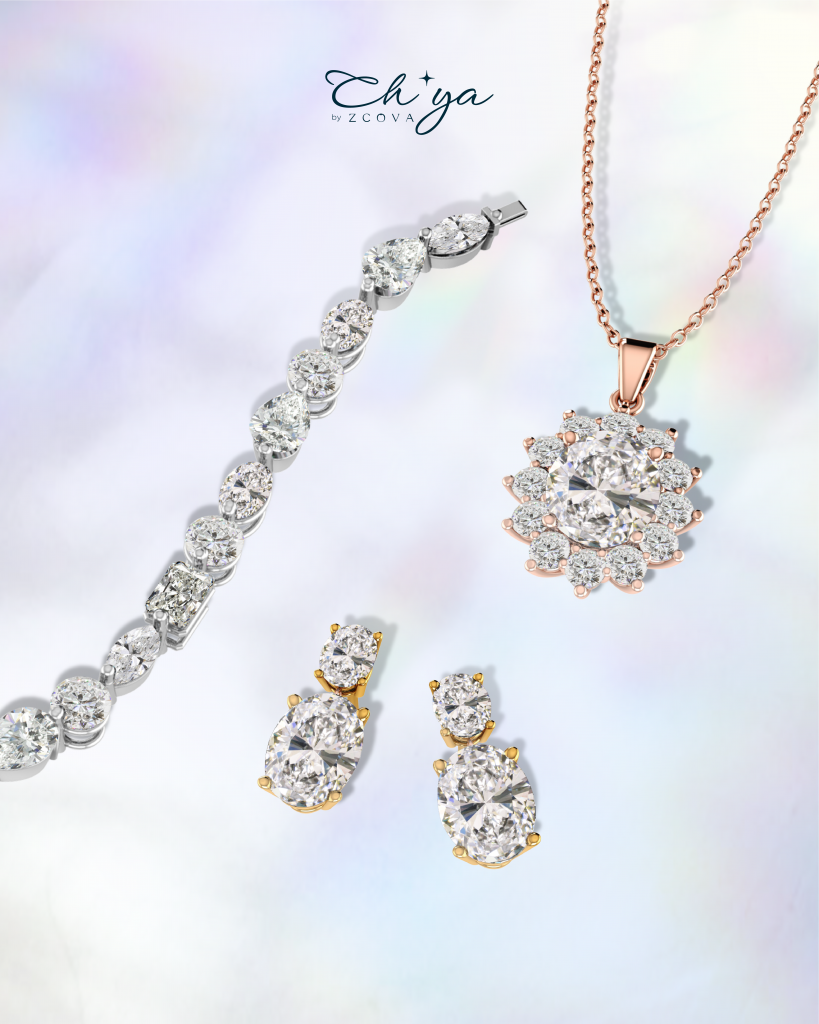 As part of the ZCOVA Services we have been offering to all our customers, we have a team of in-house jewellery designers to create your dream lab grown diamond ring, earring, necklace and bracelet designs that you have always wanted. What's more, it's free!
We also provide 3D renders and 3D prints of your design for you to visualize and try on before production so you don't have to worry about the end results! Speak to our Curators to find out more!