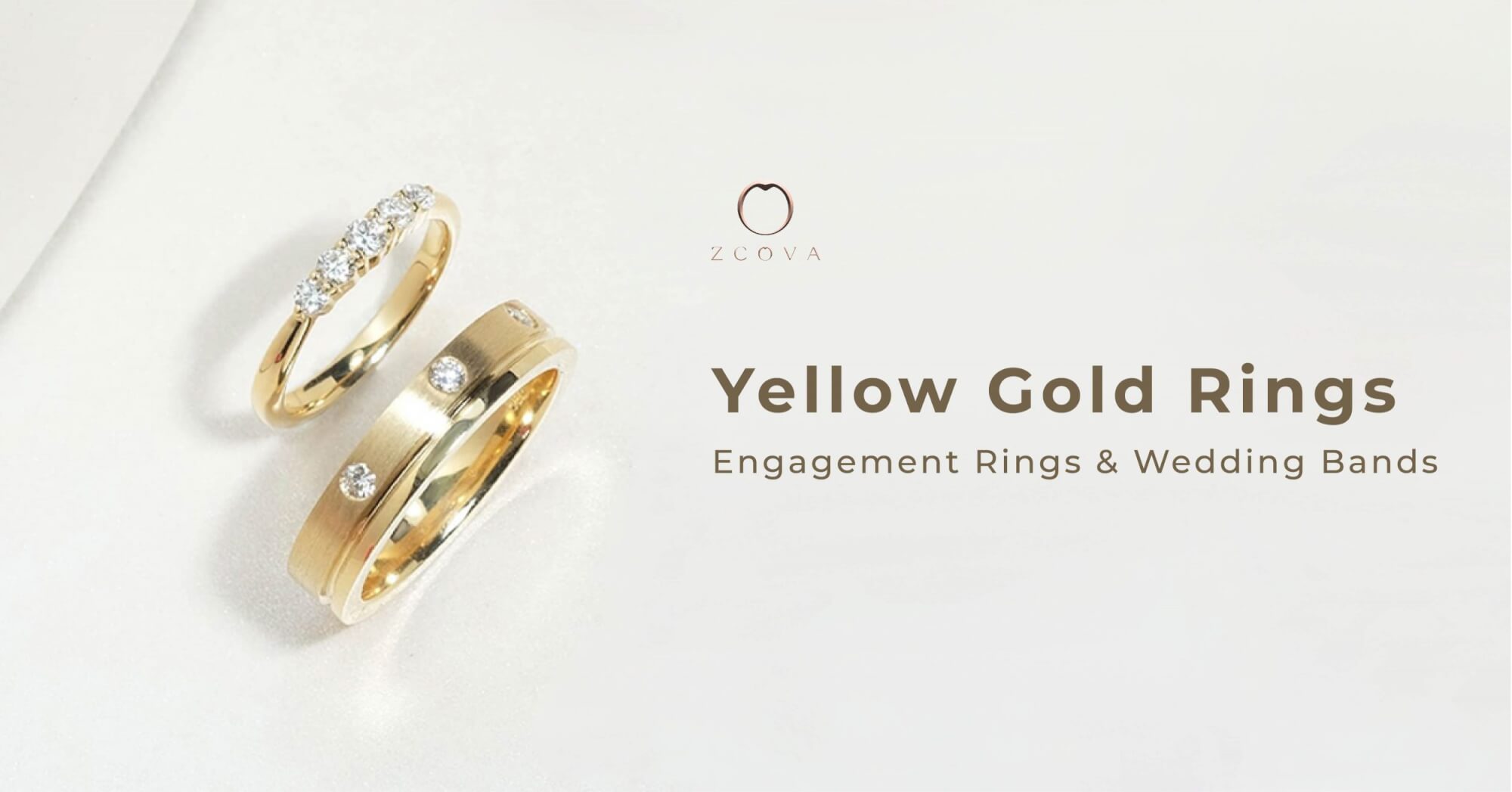 18K Yellow Gold Engagement Rings And Wedding Bands
At ZCOVA, our engagement rings come with 3 colours which are white gold, rose gold and yellow gold. "Is 18K Yellow Gold suitable for my skintone?" Don't worry as yellow gold is very versatile and is suitable for most skin tones. In this blog post, we will be sharing about yellow gold engagement rings and wedding bands!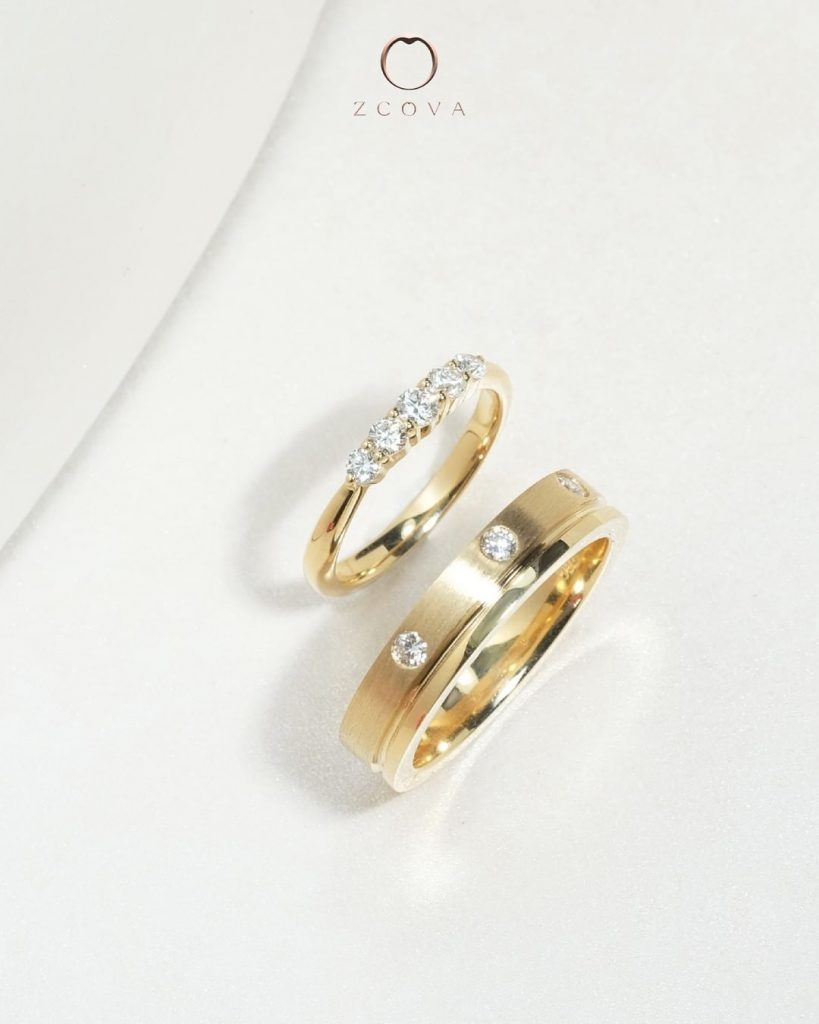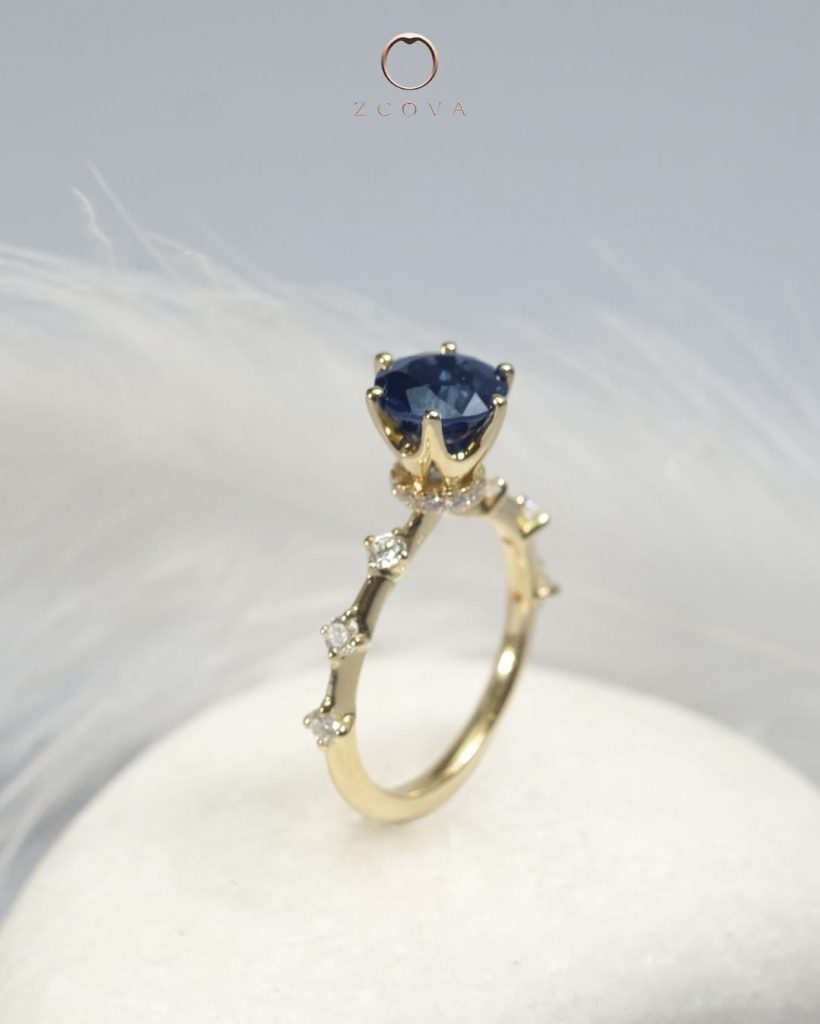 The warm colour of Yellow Gold is eye-catching and has remained fashionable until today. Yellow Gold engagement rings or wedding bands look amazing with both diamonds and gemstones. The contrasting colour allows diamonds to stand out.
What is the difference between 9K, 14K, 18K, 22K and 24K gold? Understand the different gold types and what the number in your ring means!
18K Yellow Gold Engagement Rings
Well, there are many customers who choose yellow gold engagement rings and there's a reason why. Yellow Gold rings used to be the top choice for engagement rings and they are now back in trend! Many brides-to-be favor yellow gold rings because of the warm tone and not to mention, they're much easier to maintain!
Not only that, you can also allow yourself to be more flexible with the colour of the center diamond when you opt for a yellow gold ring setting. You can either go for a more colourless diamond or a more yellowish colour diamond.
18K Yellow Gold Wedding Bands
Wedding bands also look pretty in 18K yellow gold; especially if you like the warm tone it offers. You can buy matching yellow gold wedding bands or pair with white gold or rose gold to suit each person's preferences. Here are some of our customer's yellow gold wedding band designs for you to find inspiration.
At ZCOVA, there are no additional charges for changing between the different 18K gold colours for your ring setting! If you wish to see more ring designs for inspiration, feel free to check out our Pinterest!