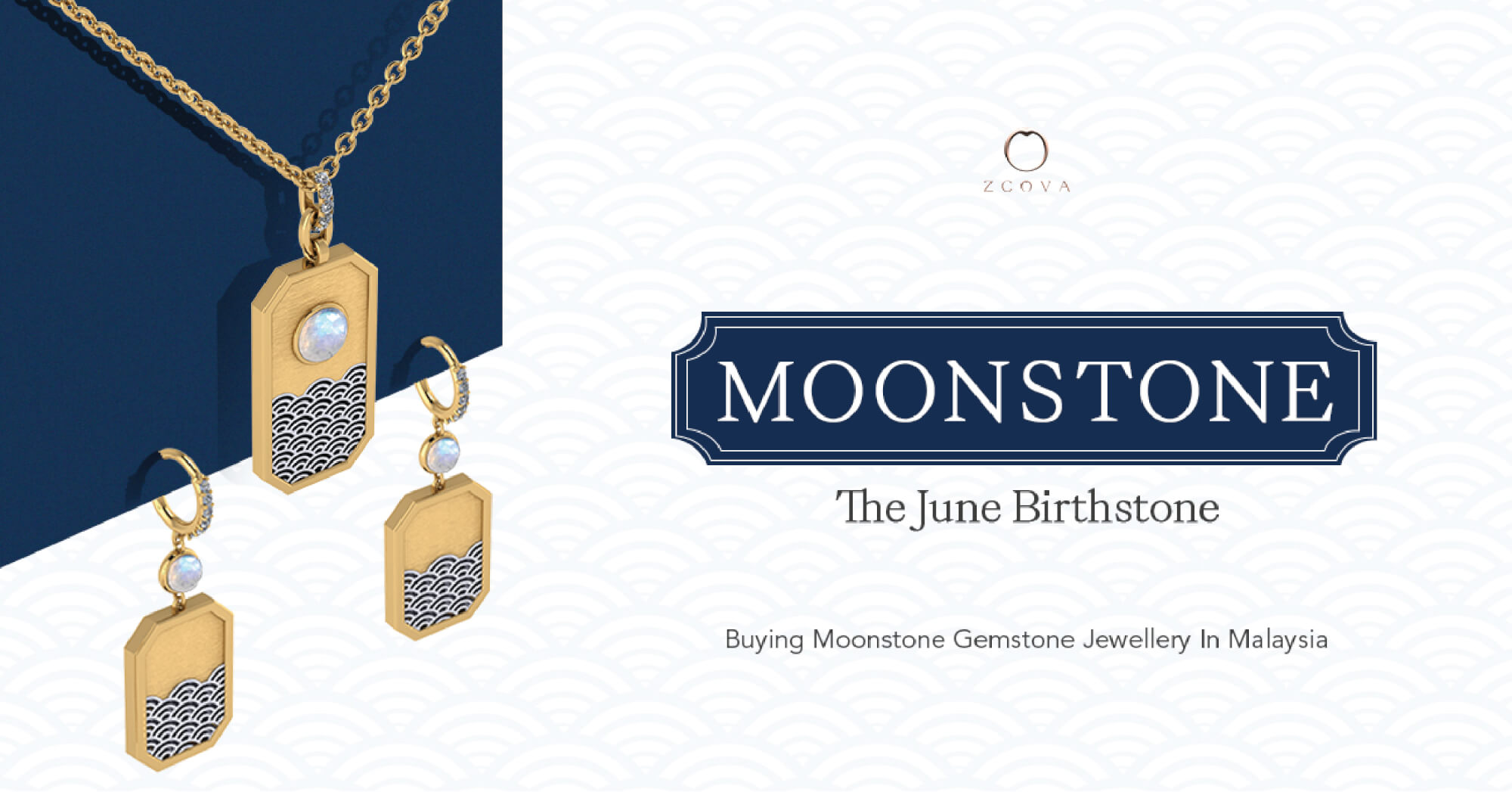 June Birthstone: Buying Moonstone Gemstone Jewellery Malaysia
How does it feel to have one of the most unique gemstones for your birthstone? If you're born in the month of June, you're lucky enough to have Moonstone as your birthstone, giving a special glow.
What is the June Birthstone?
The June Birthstone, Moonstone was named by the Roman natural historian Pliny who wrote about the shimmery appearance of moonstones that shifts with the phases of the moon. It is composed of feldspar that birthed the term adularescence, which refers to the billowy effect and milky glow that looks like the moonlight on water!
Moonstone gemstones come in a range of colours spanning yellow, green, blue, grey, peach, and pink. It is called the rainbow moonstone, showing an attractive blue or multicoloured adularescence sheen.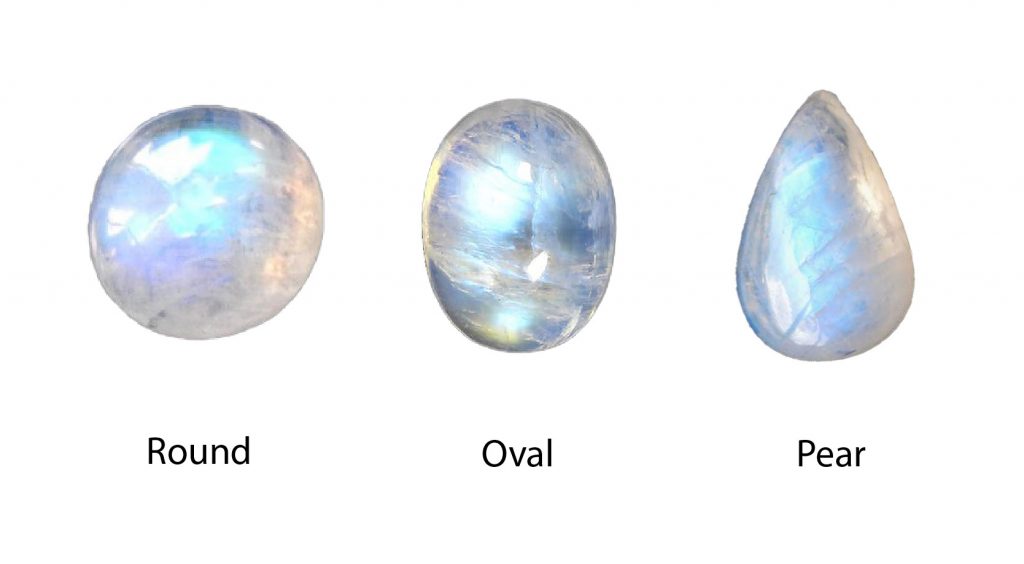 The finest moonstones are colourless and transparent with a blue shimmer – these can mostly be found in Sri Lanka but sources also include Myanmar, India, Australia, Madagascar and Tanzania.
What do Moonstones symbolize?
This beautiful June birthstone is often associated with love, passion and fertility. It is also believed to bring great luck to the wearer.
Back then, the great designers of the Art Nouveau era (1890s – 1910s), such as Rene Lalique and Louis Comfort Tiffany featured moonstones in their jewellery and it became the forefront in the year 1960 during the "flower child" movement and the New Age designers of the 1990s.
Moonstone Gemstone Jewellery and Design Inspiration
Moonstones are beautiful but they are 6 on Mohs scale of hardness, which is relatively lower. it has to be carefully taken care of to prevent cracking and cleaving. Here are some Moonstone jewellery such as rings, earrings, pendants, and wedding band ideas by our in-house designers!
Moonstone Engagement Ring Designs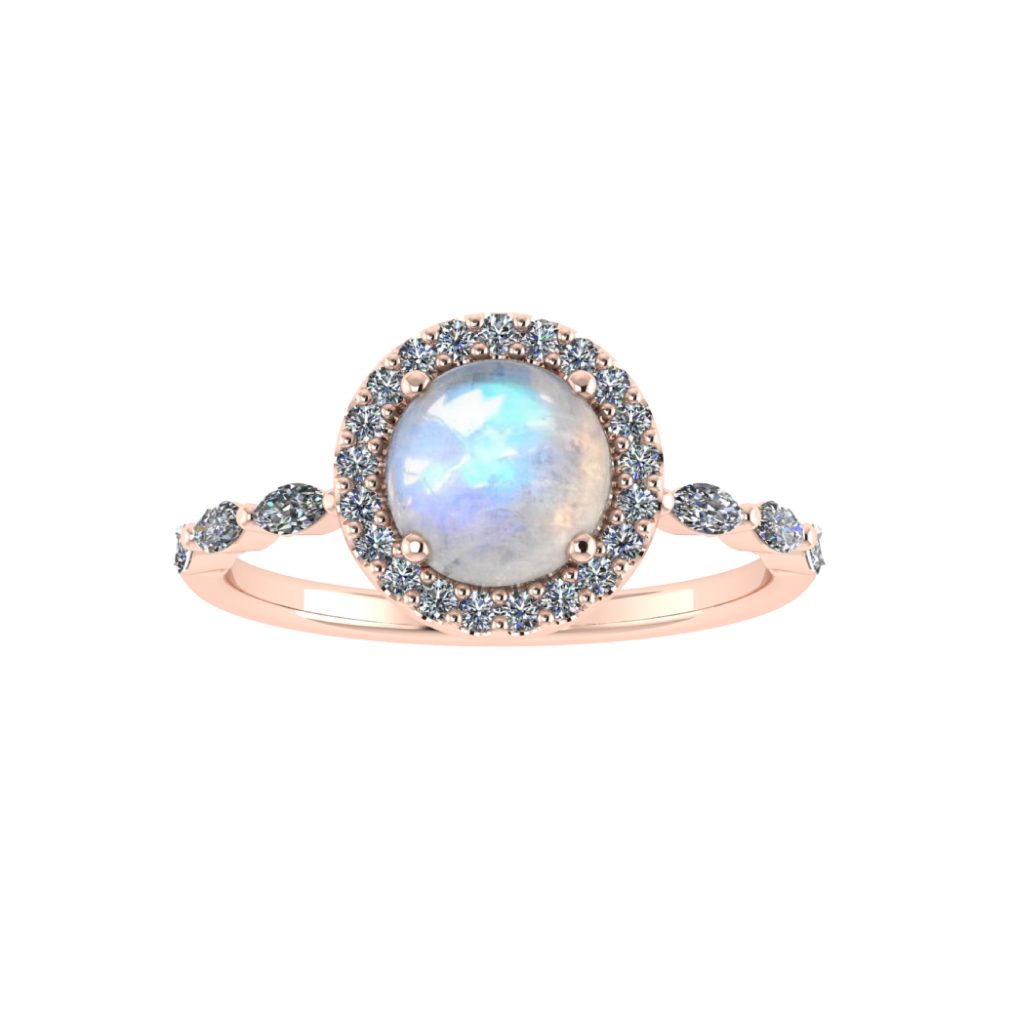 Moonstone Gemstone with Halo Diamond Engagement Ring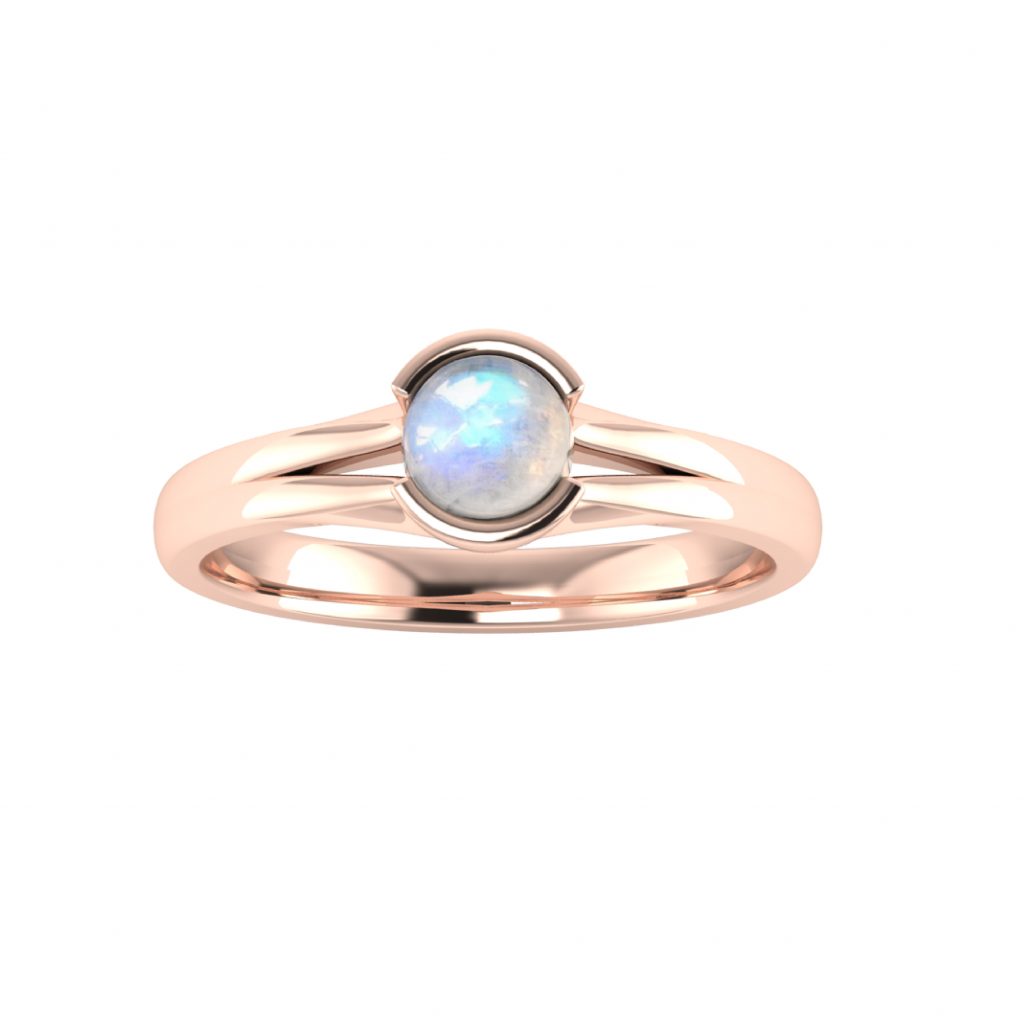 Moonstone Gemstone Bezel Solitaire Engagement Ring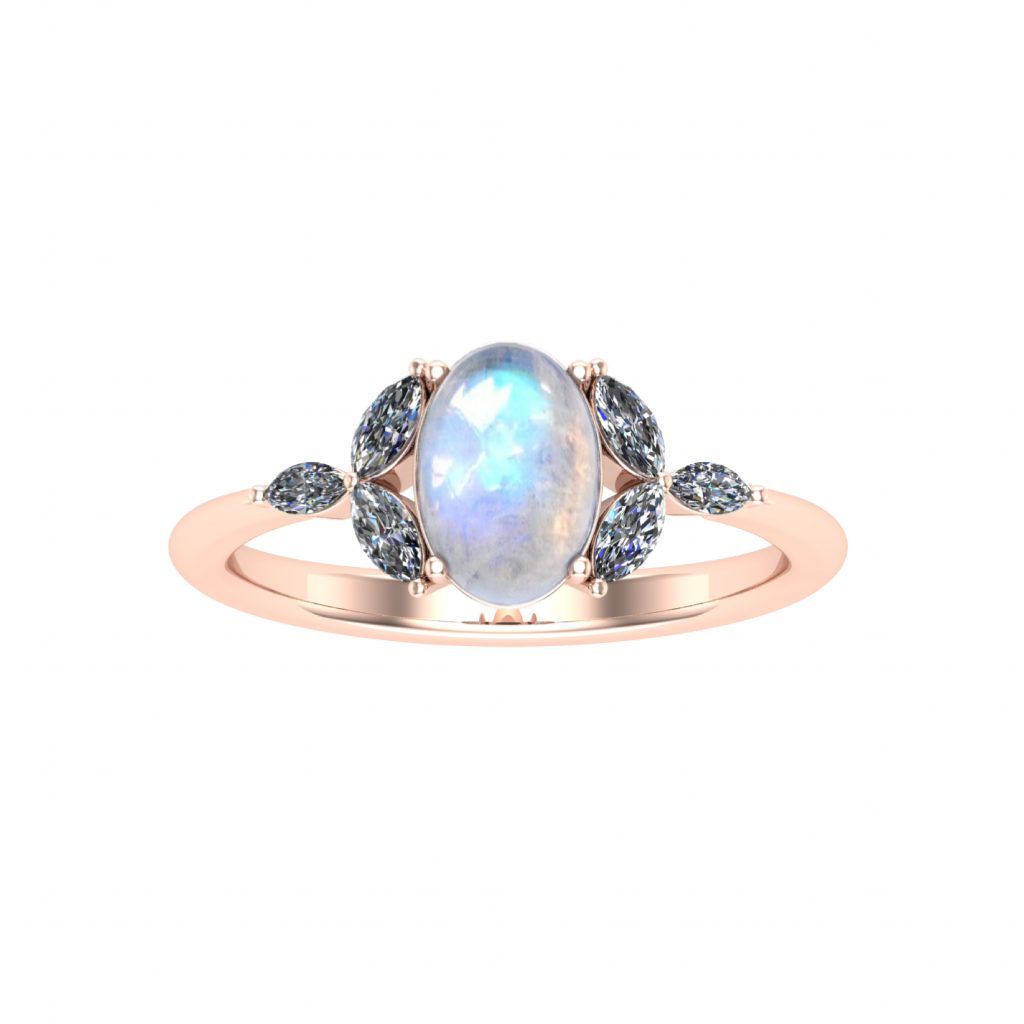 Oval-cut Moonstone with Marquise Diamond Engagement Ring
Moonstone Wedding Band Designs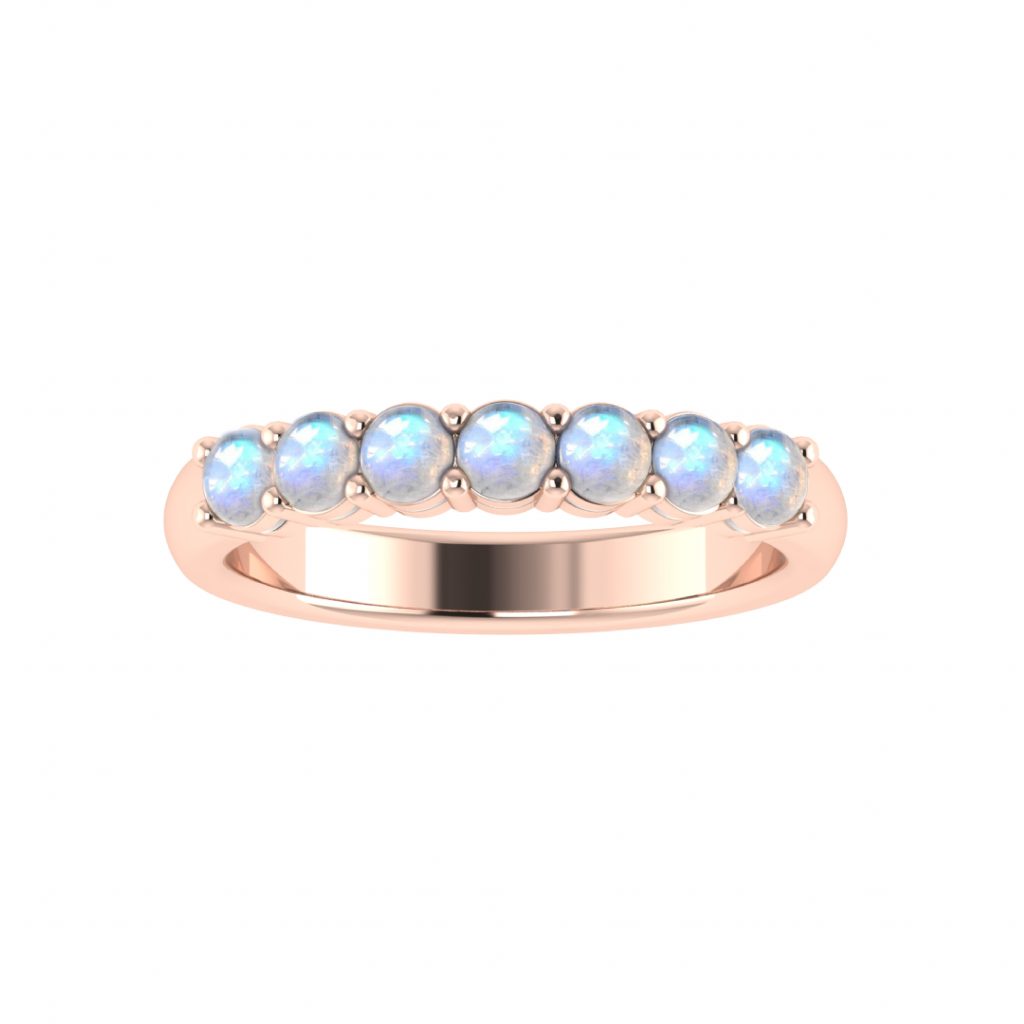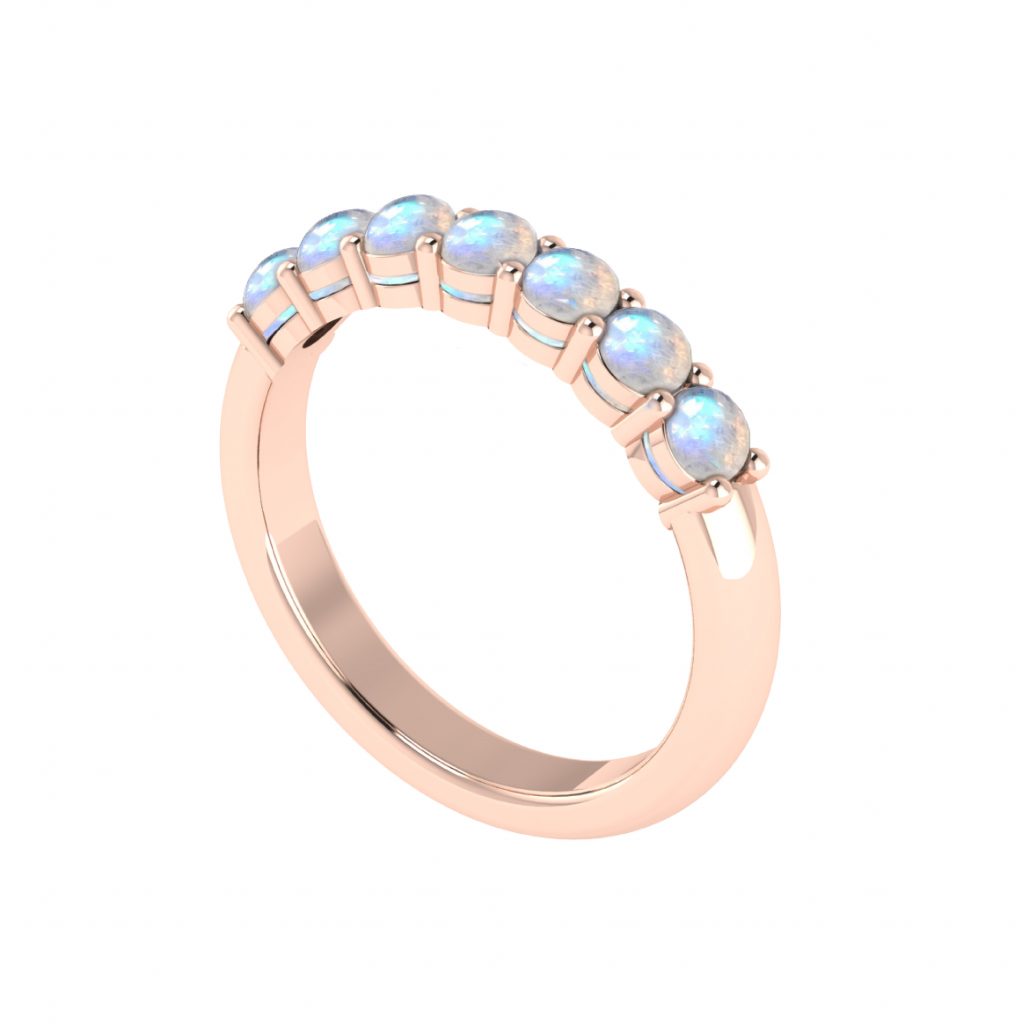 Moonstone Gemstone Eternity Ring
Moonstone Pendant Necklace Designs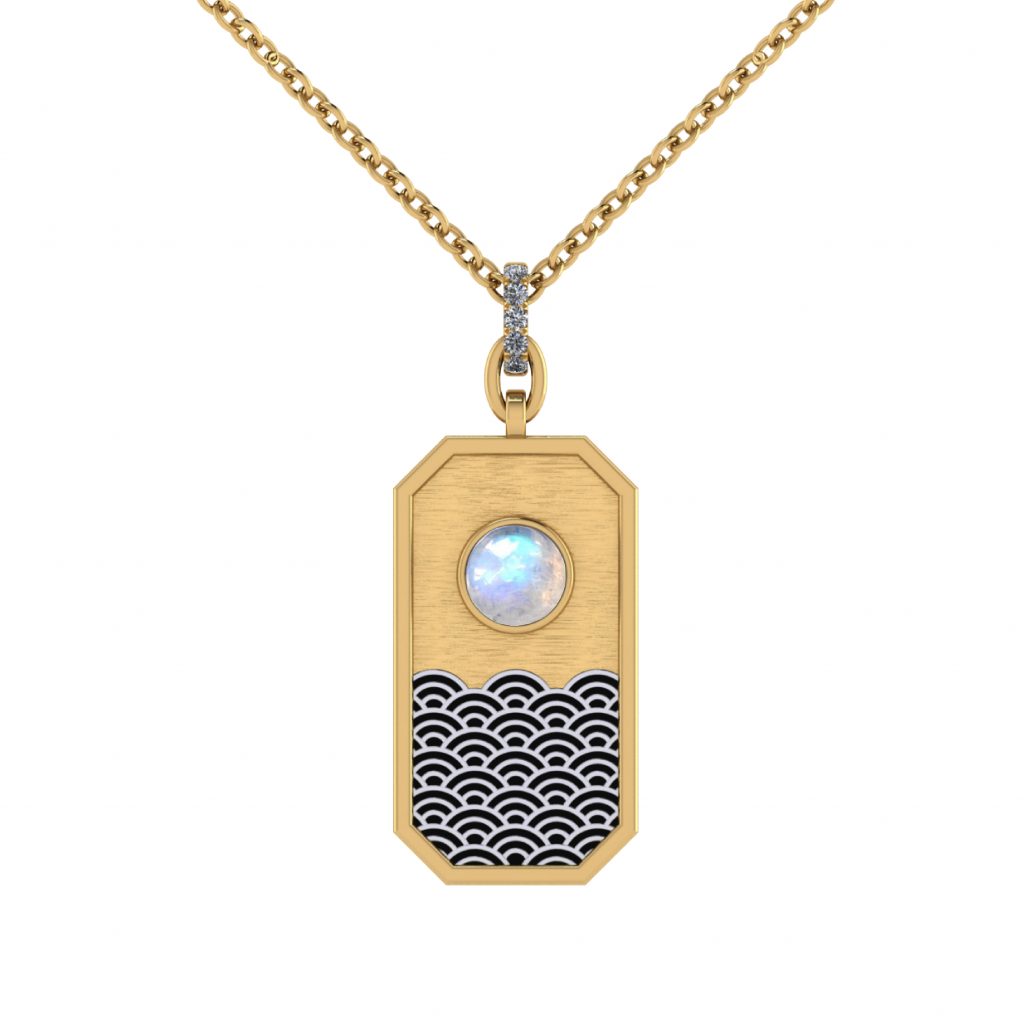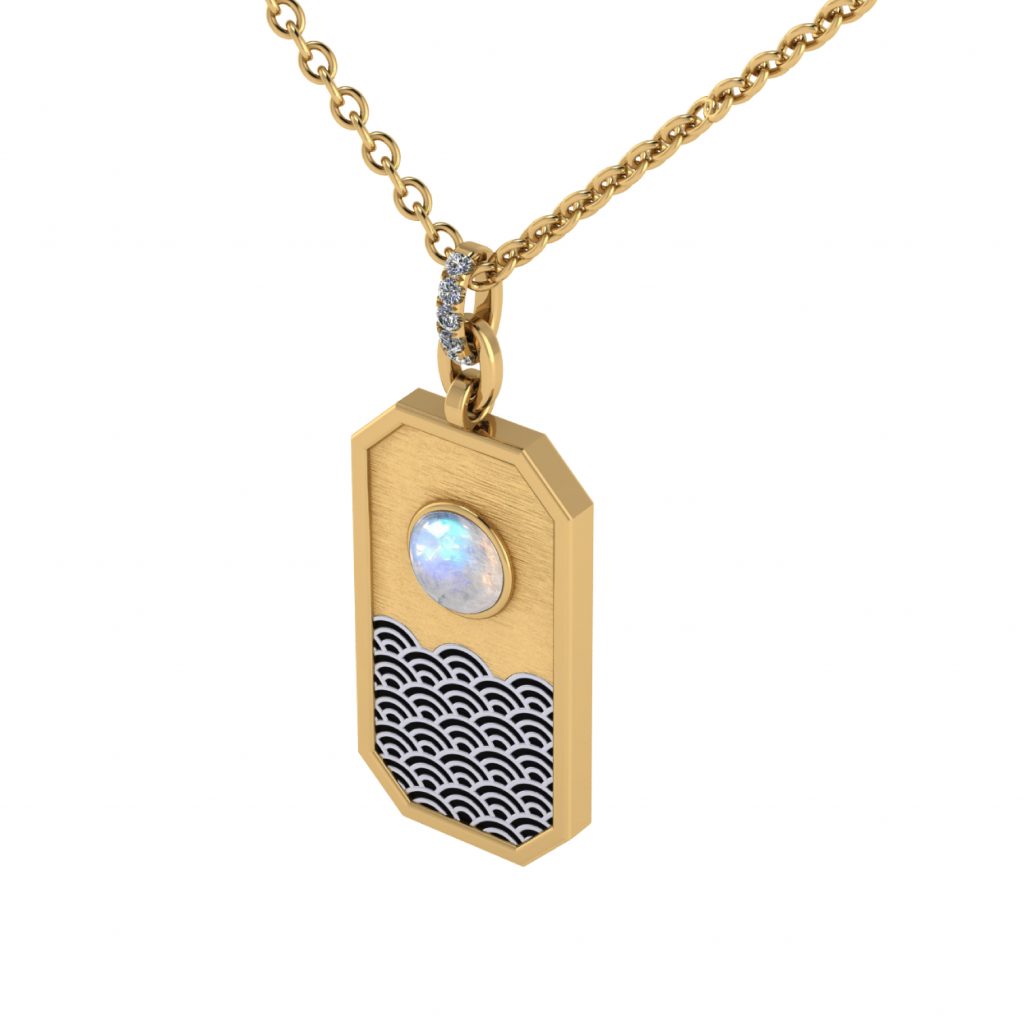 Moonstone Gemstone with Japanese Wave Rectangular Pendant Necklace
Moonstone Earring Designs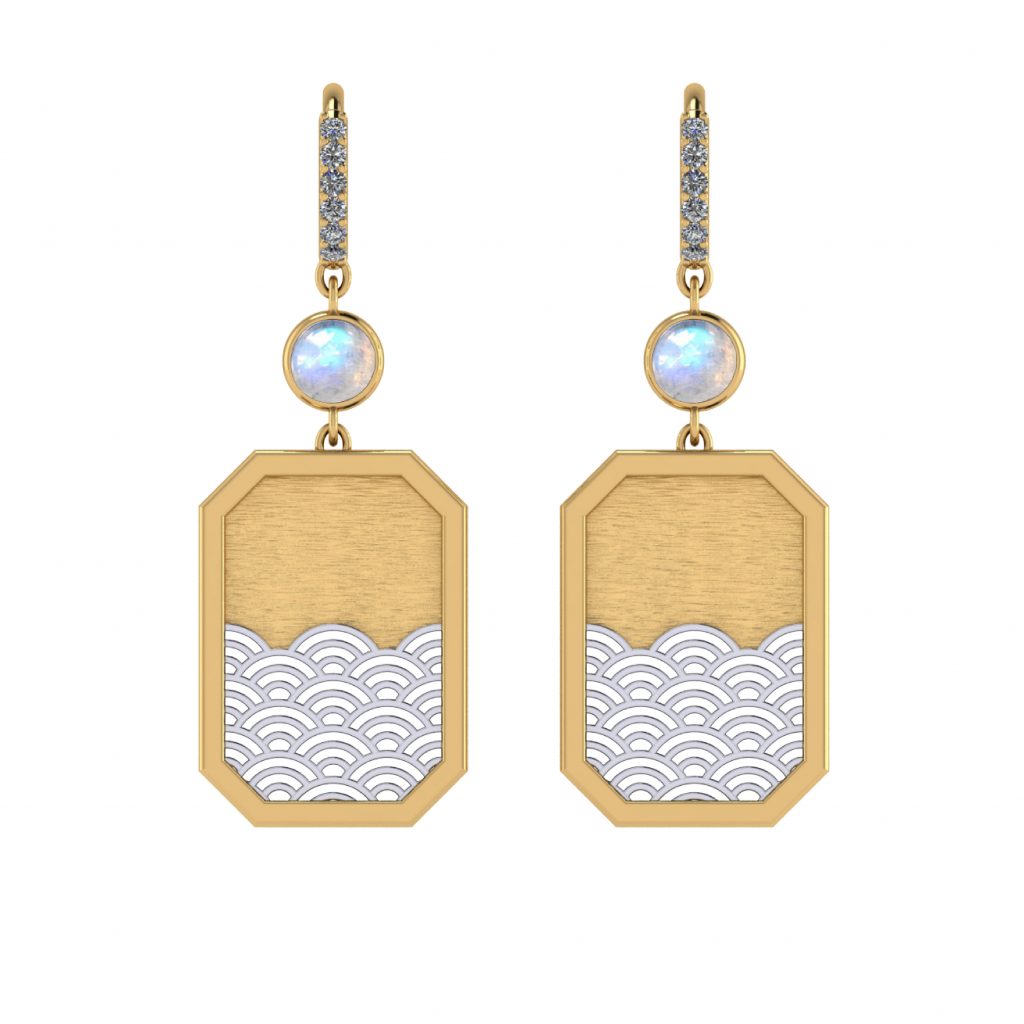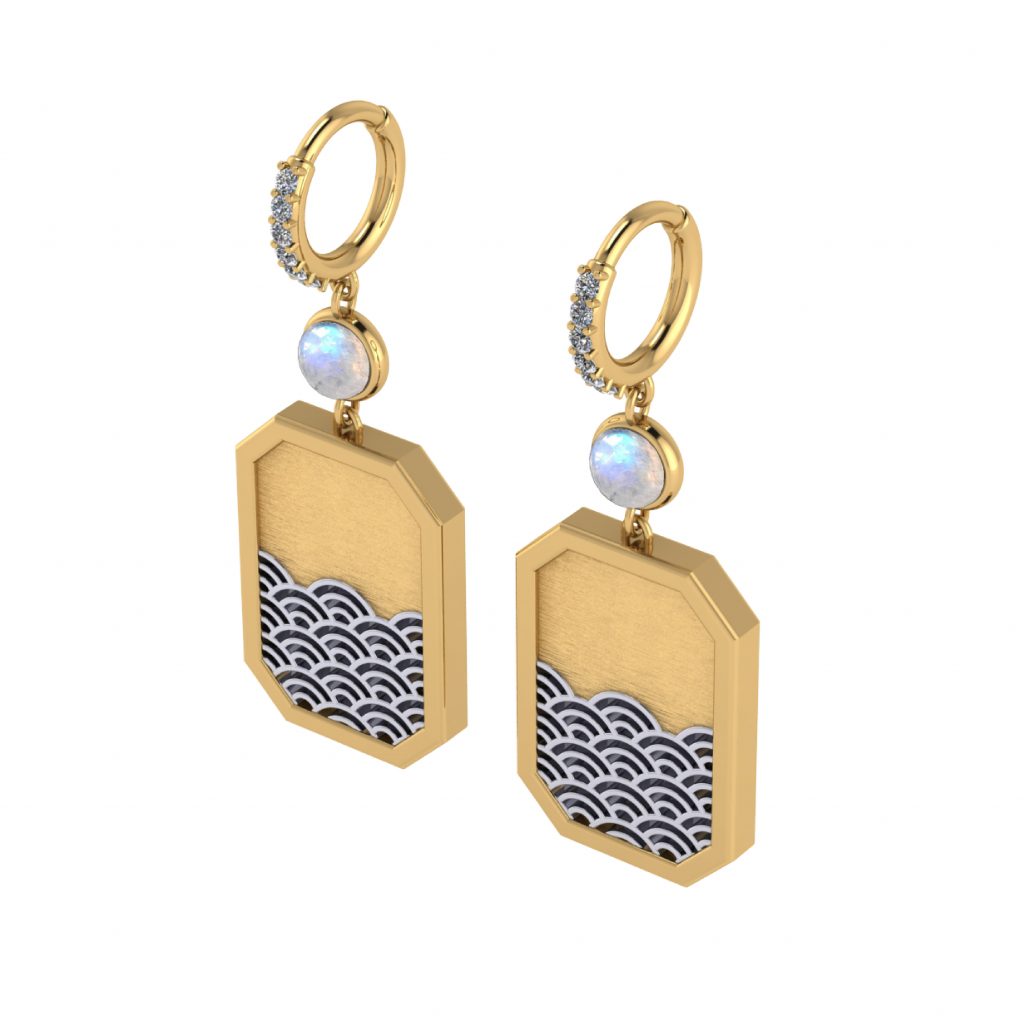 Moonstone Gemstone with Dangling Rectangular Japanese Wave
How beautiful! Speak to us and customize your Moonstone engagement ring or jewellery now!