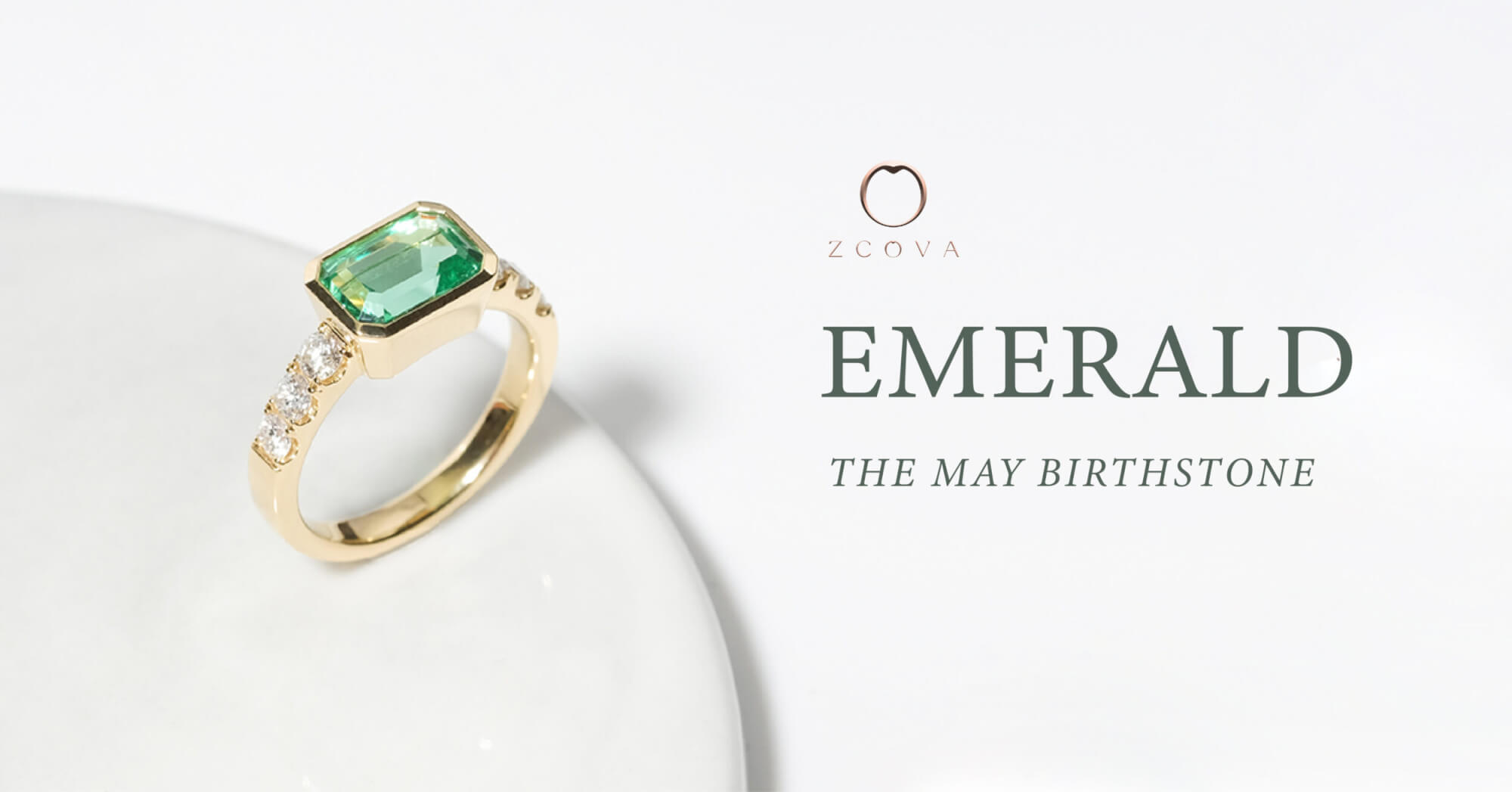 May Birthstone: Buying Emerald Gemstone Jewellery Malaysia
What is the May Birthstone?
Who's ready to celebrate their birthday with the May birthstone – Emerald Gemstone? If you're a May baby, you're lucky enough to be graced with the beauty of Emerald for your birthstone!
The fifth month also celebrates motherhood with the annual Mother's Day – take this opportunity to send your mother an exquisite gift from the bottom of your heart. Customise her a gemstone jewellery necklace or earring to show your gratitude!
Emerald gemstones are the rarest gemstone just like our fingerprints. They are from different mining areas that have different chemical composition and inclusions which is why their colour varies from bluish-green to yellowish-green.
Emeralds are formed in different geological environments. With the different types of inclusions formed by the chemical, they help Gemologists to distinguish the different origins!
Shop Gemstones!
The History
The favorite jewel of Queen Cleopatra (the last active ruler of the Ptolemaic Kingdom of Egypt) was Emerald. It was used as royal adornments and was considered a symbol of eternal life in ancient Egypt, a gift of Thoth and the god of wisdom. Throughout history, Emeralds have been a gift that was given by the Royals and were worn by royalty and celebrities.
Did You Know The Interesting Facts About Emeralds?
The word Emerald comes from the Greek word "Smaragdus" meaning green.
Emeralds are a symbol of royalty, elegance, and boldness.
Emeralds are in the Beryl family which also include Aquamarine, Morganite, and Yellow Heliodor gemstones. The rich green hue colour comes from the trace amount of chromium or vanadium.
Emeralds are rated 8 in Moh for their hardness. They are durable, but it is also important to handle them with care to prevent chipping and cracking.
All our Gemstones come with an ICL Certificate.
The oldest Emerald is believed to have been formed 2.97 billion years ago.
Egypt was the first place known to mine Emeralds 3,500 years ago in 1500 BC.
Most Emeralds have inclusions. Eye clean Emeralds are very rare and expensive.
Most Emeralds are treated to improve their luster and look.
Shop Gemstones!
Tips to clean and care for Emerald Gemstones
Here are some tips on how you should take care of your jewellery pieces:
Avoid exposure to heat, harsh chemicals, and hot water as it will damage Emeralds.
Never put your Emerald jewellery in an ultrasonic cleaner, as the vibrations and heat can cause the filler to sweat out of fractures.
Clean your Emeralds jewellery by scrubbing them with a soft brush and warm soap water.
For ZCOVA customers, bring your jewellery to our showroom for a free cleaning!