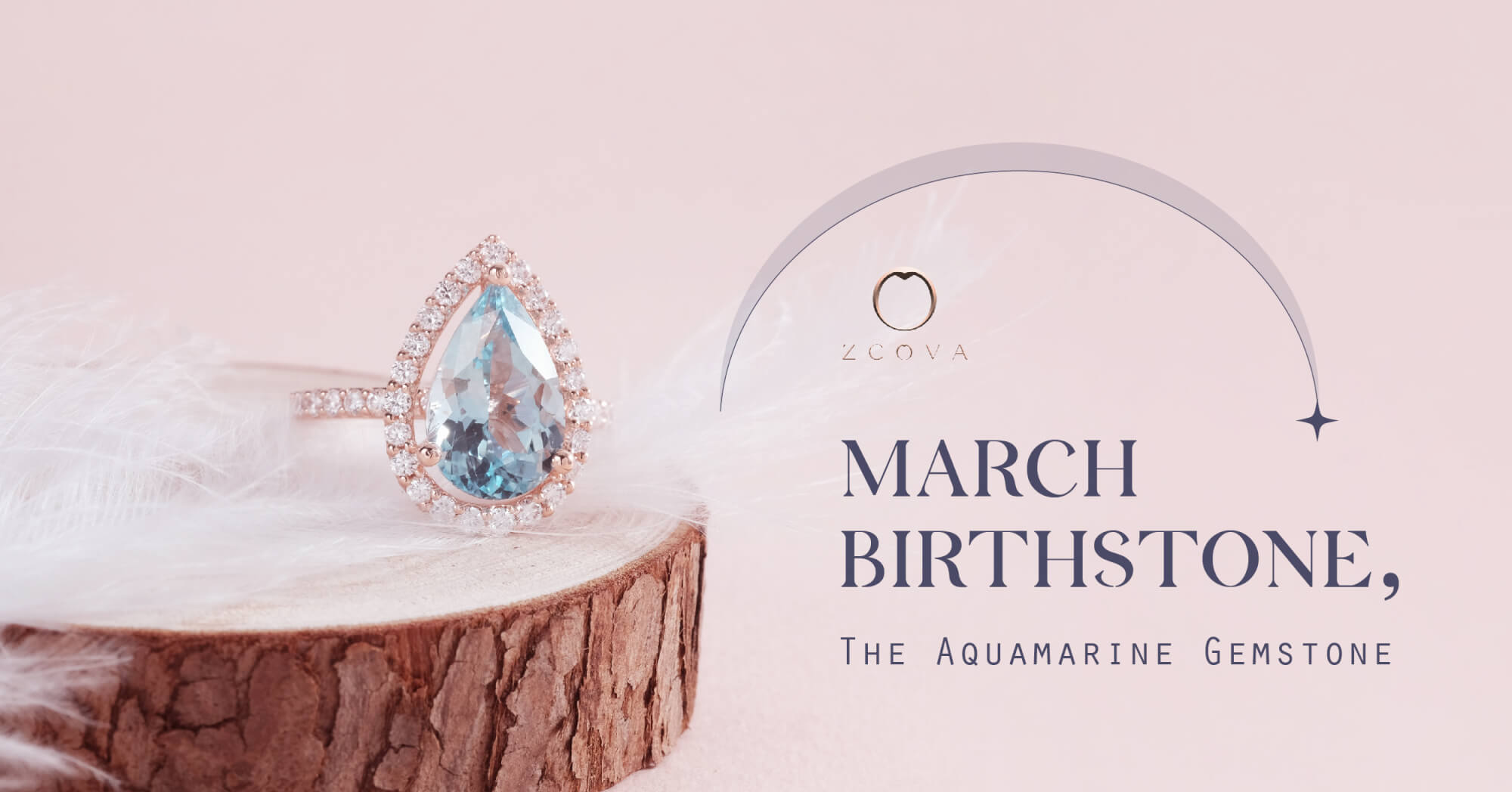 March Birthstone: Buying Aquamarine Gemstone Jewellery Malaysia
What is March Birthstone?
All of you March babies out there are probably familiar with your own birthstone – Aquamarine. It also means that it is perfect for Pisces babies! You can check out our Asia's Biggest Virtual Gemstone Inventory.
What does Aquamarine symbolize?
The serenely colored aquamarine gemstone is a symbol of youth, health, and hope. The name "Aquamarine" immediately brings to mind the sea. In fact, the name is from the Latin word "Aqua" for water and "Marina", for the sea.
Shop Now
Aquamarine Colour
Aquamarine is in the Beryl family and it forms from the cooling magma deep inside the Earth. Beryls have many stunning gem varieties which are green emerald, blue to blue-green aquamarine, golden yellow heliodor, rare red beryl and pink morganite. The colours are graded on their hue, tones and saturation, which are influenced by the amount of iron found in each gem's structure, and that is why the color varies.
Cleaning and Caring for Aquamarine Gemstone
Cleaning and caring for gems are easy. You may use warm water and mild dish soap and scrub the back of the birthstone with a toothbrush where dirt can collect.
Aquamarine is rated from 7.5 to 8 in Moh for its hardness (with 10 being the hardest). It is good for everyday wear as long as it is treated with care against scratching and hard knocks. Do take note that cleaning your gemstone rings with products that contain ammonia or alcohol will harm the gemstone!
For ZCOVA customers, you are welcome to bring your jewellery to our showroom for a free cleaning!
Aquamarine Gemstone Jewellery Designs
If you're looking to buy Aquamarine gemstone in Malaysia, you can contact us or customise your aquamarine gemstone ring, necklace, pendant, earring, bracelet or other gemstone jewellery.
Talk to us
Aquamarine Gemstone Ring Design Inspiration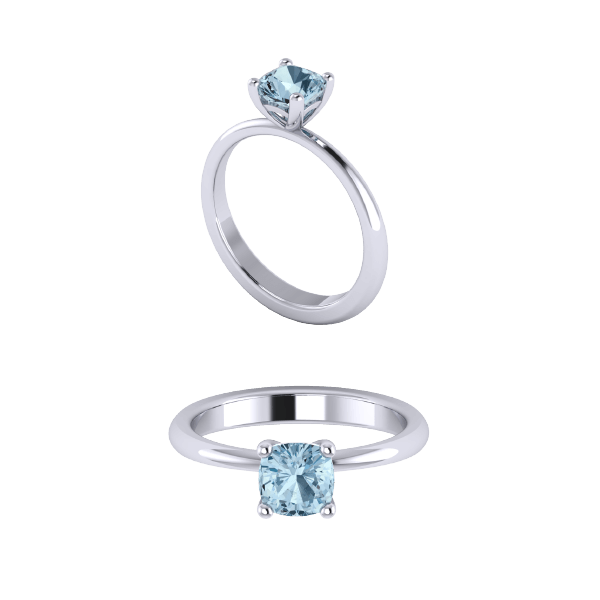 Female Ring With Aquamarine Gemstone in 18K White Gold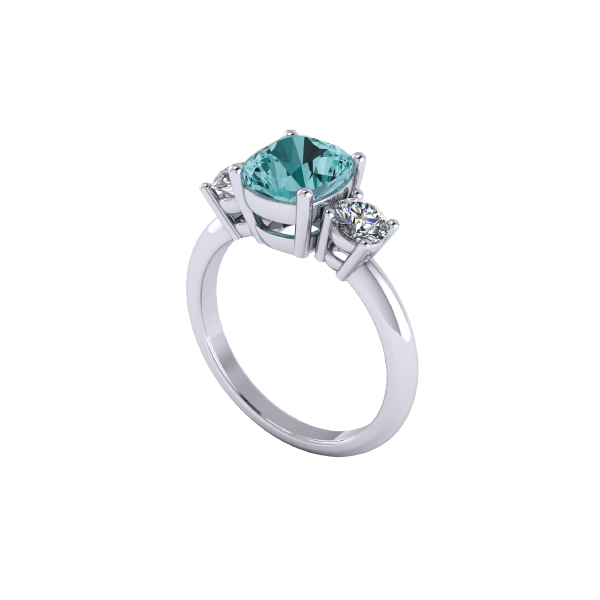 Dark Blue-Green Aquamarine Gemstone with Round-cut side stone in 18K White Gold
Aquamarine Gemstone Necklace Design Inspiration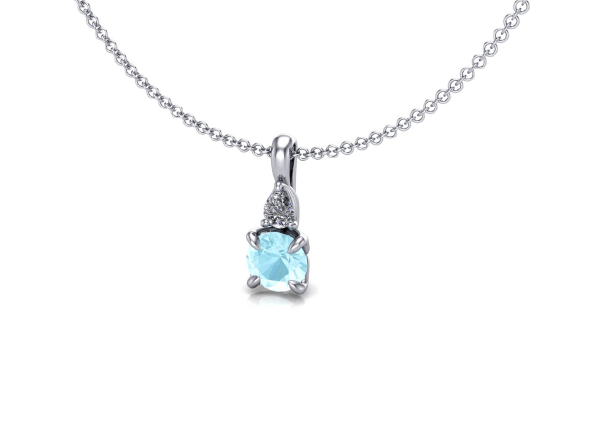 Round-Cut Aquamarine Gemstone Pendant Necklace with a Pear-cut Diamond in 18K White Gold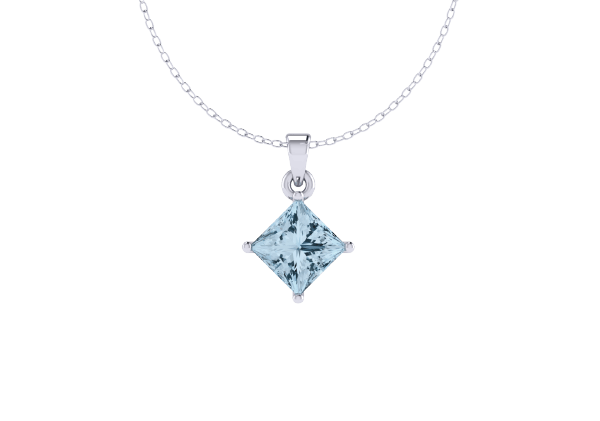 Princess-Cut Aquamarine Gemstone Pendant Necklace in 18K White Gold
Aquamarine Gemstone Bracelet & Earring Design Inspiration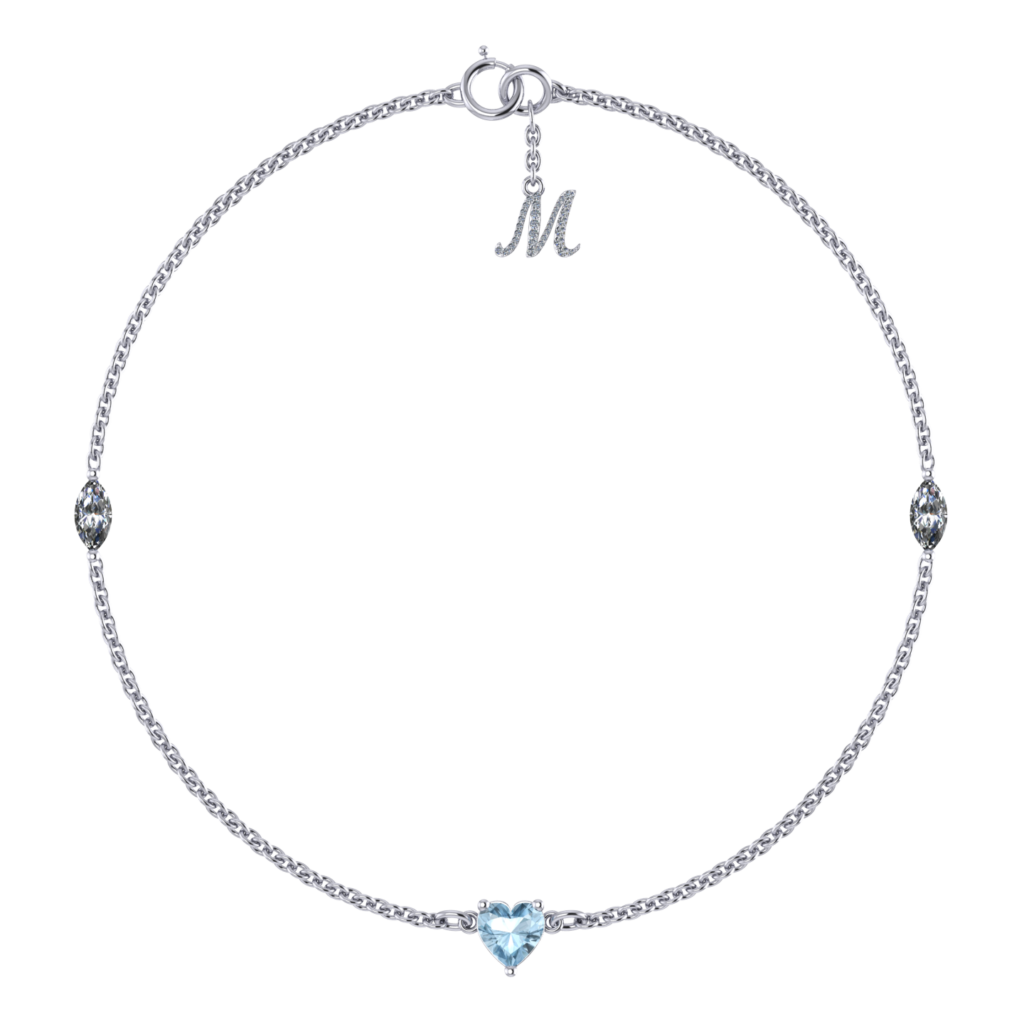 Heart-shaped Aquamarine Gemstone Bracelet with Marquise Cut Diamond and Customised Name in 18K White Gold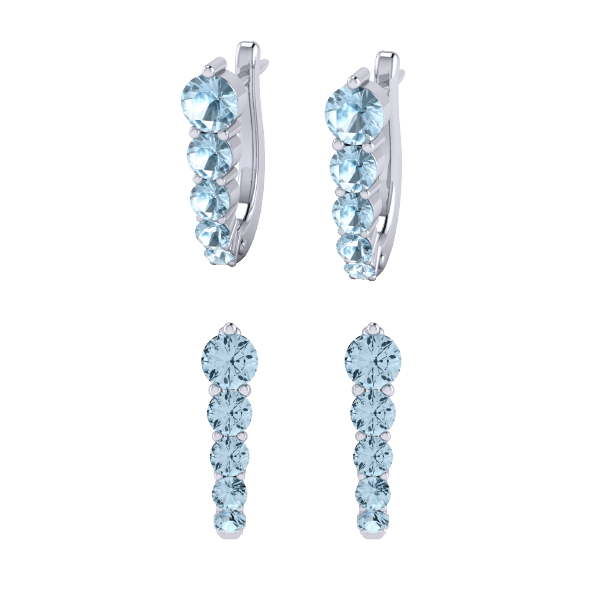 Round-Cut Aquamarine Gemstone Earring in 18K White Gold