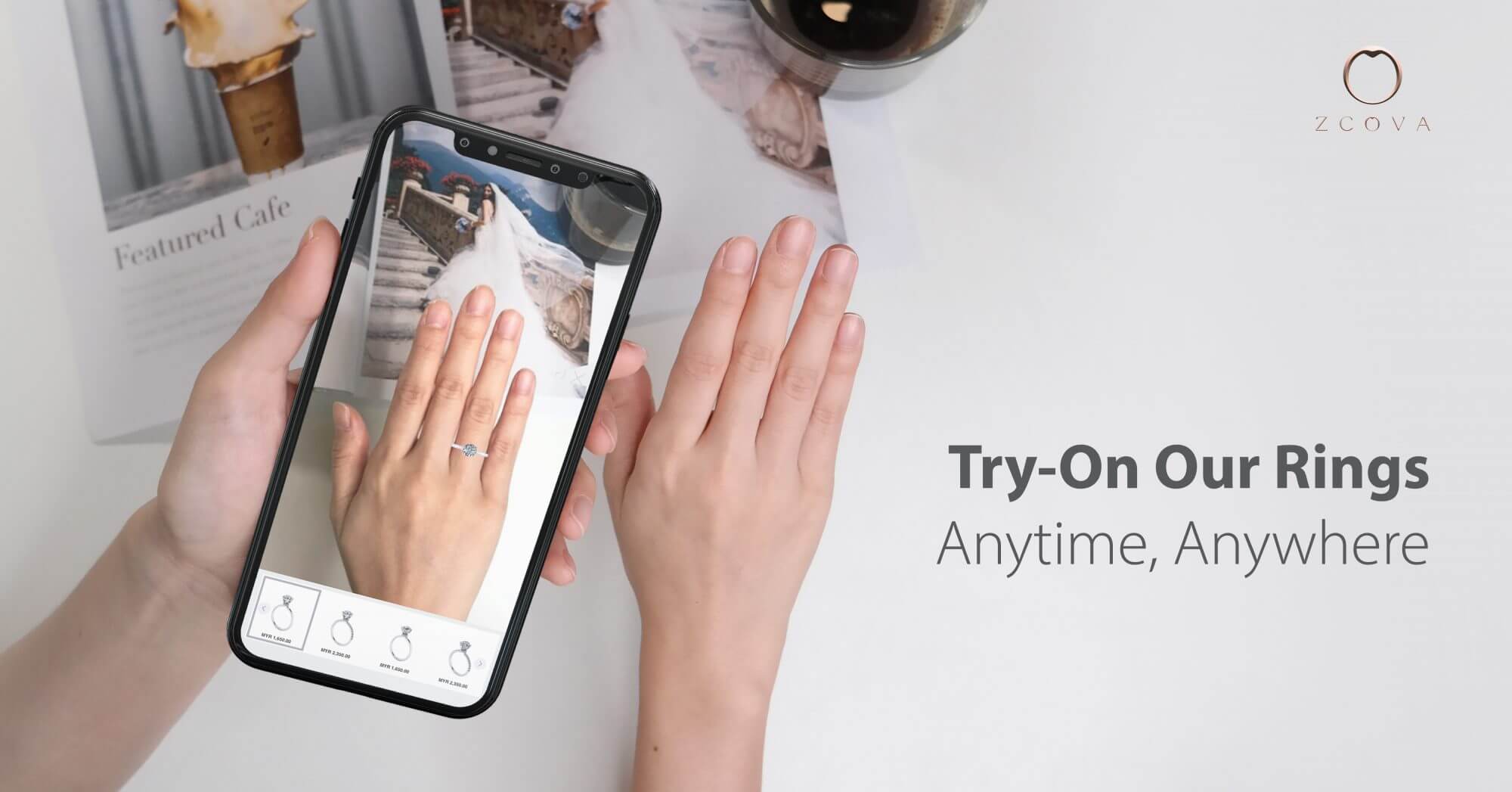 Augmented Reality: ZCOVA's Virtual Try-On
It is absolutely natural wanting to try on your diamond engagement ring designs before making the important purchase. With ZCOVA's latest technology you can try on your ring anywhere, anytime. You can now shop like you're in a physical store without having to go to one. With the convenience of a smartphone, all you have to do is go to www.zcova.com to start!
Try On A Ring
Step 1
Click onto the "AR Try-On" Button on the bottom right corner
Step 2
Take a picture of your hand (Tips: Leaving some gap between the fingers will create a more accurate sizing)
With 3 simple steps, you can view your perfect
engagement ring design and the size of the diamond on your hand.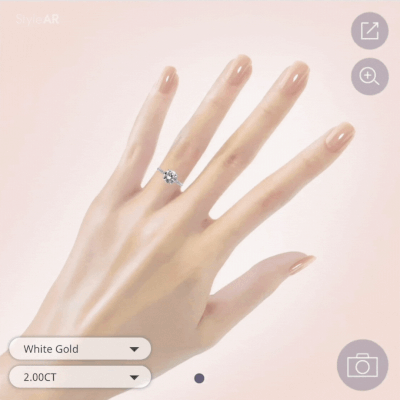 *All pictures/Gif/Videos shown are for illustration purpose only. Actual product size may vary.
Shop Now
DUAL-CERT
All diamonds sold by ZCOVA is dual certified by GIA and GemEx for quality assurance. Each diamonds are brilliance guaranteed.
FREE DESIGN
We provide complimentary customization services to help you create your one of a kind jewellery with our in-house jewellery designer.
3D PRINT
Free 3D Prints for custom made rings and jewellery will be provided prior to production to ensure the perfect requested design.
RING SIZER
Free ring sizer will be provided for size fitting. Additionally, we will provide 1x free resizing after production. (T&C apply)
FREE SHIPPING
Worry-free diamond jewellery purchase with ZCOVA as all parcels are fully insured for both local and international purchase.