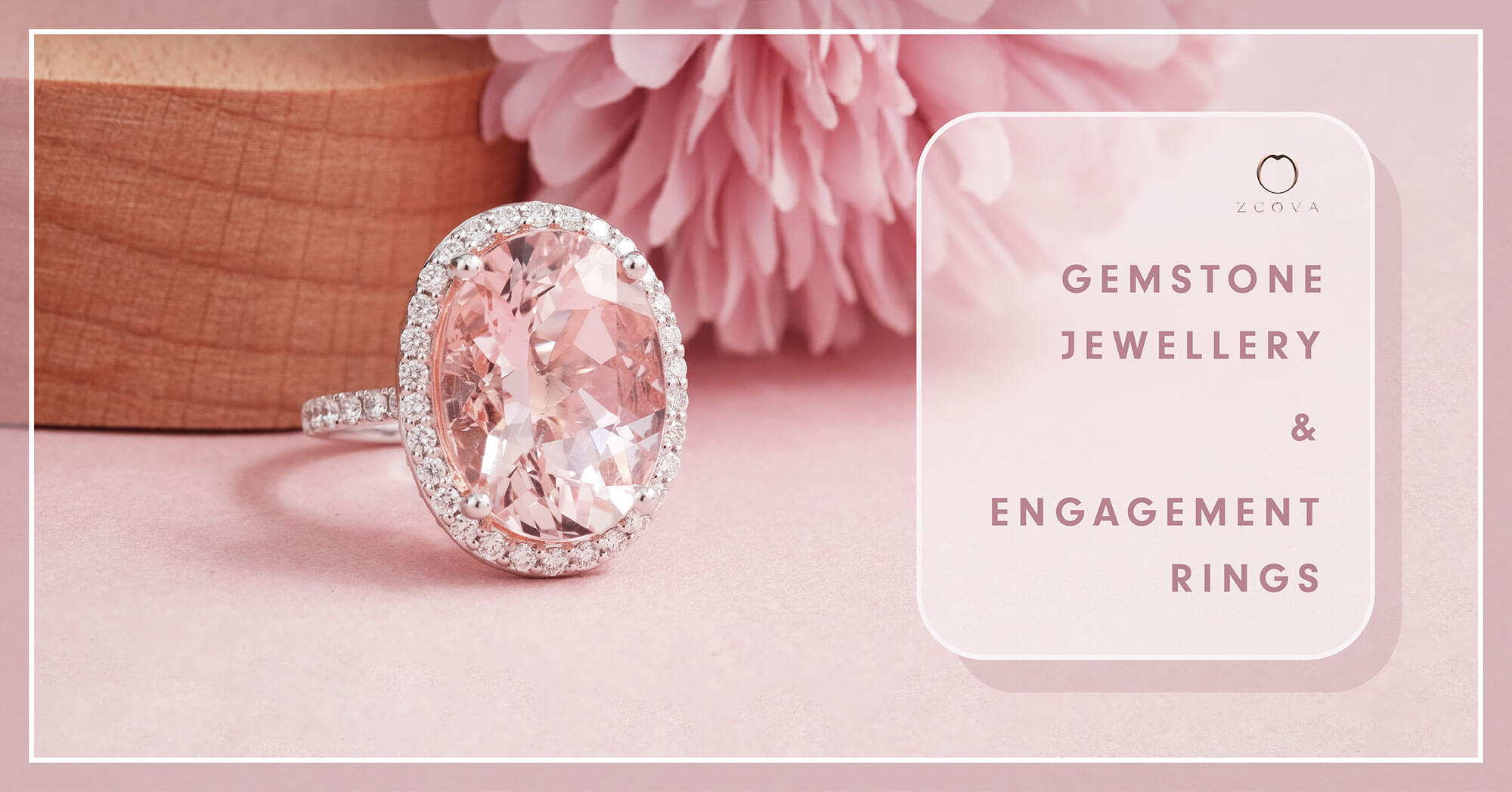 Gemstone Jewellery in Malaysia: Emerald, Sapphire, Ruby & More
Customers looking for gemstone rings in Malaysia as an alternative to diamond engagement rings may speak to us to customise a gemstone engagement ring. We also offer other gemstone jewellery like gemstone bracelets, gemstone necklaces, and gemstone earrings in 18K white gold, yellow gold, rose gold or platinum.
With our GIA Graduate Gemologist, we can advise you based on your preferences and source a wide range of colored gemstones including emerald, sapphire, ruby, opal, aquamarine, topaz, tourmaline, amethyst, and morganite stones.
Sapphire Engagement Ring
Sapphire gemstones make good engagement rings and are also suitable for various jewellery like sapphire necklaces, bracelets, and earrings. They symbolize an abundance of wisdom and virtue and as an engagement ring, the sapphire stone represents faithfulness and sincerity.
Here, we've fashioned a bespoke blue sapphire ring in 18K rose gold with 4 accent diamonds.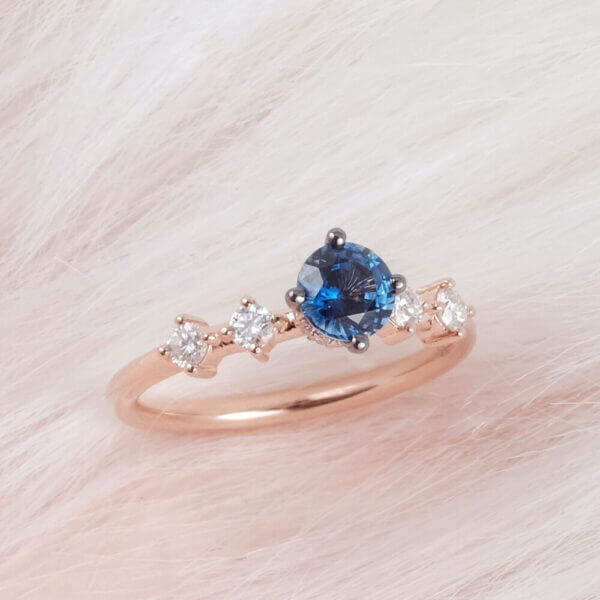 Emerald Engagement Ring
A beautiful 1.72CT Vivid Green Emerald engagement ring customised for our customer in 18K White Gold. The luscious green gemstone is complemented with a halo of round and pear-shaped diamonds.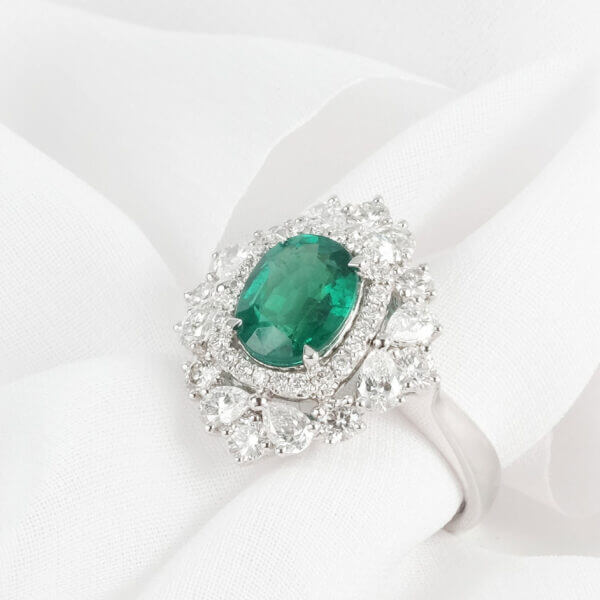 Emeralds are loved for their colour and are available in various tones, saturations and hues like yellowish green or bluish green. While inclusions in diamonds are considered flaws during grading, the same does not apply to this green gemstone as a majority of them have inclusions that are visible to the unaided eye. For the case of emeralds, inclusions add character & charm, and are often appreciated by buyers.
Blue-Green Tourmaline Engagement Ring
If you like the green colour of emerald but prefer something that is more budget-friendly, you can opt for other green gemstones like tourmaline and peridot.
Here is a beautiful 1.8CT Blue-Green Tourmaline Gemstone set on ZCOVA's signature Veronica Engagement Ring that truly marks the event. The Engagement Ring is customised with mixed metal, featuring an 18k Yellow Gold Crown on top of an 18k White Gold Ring.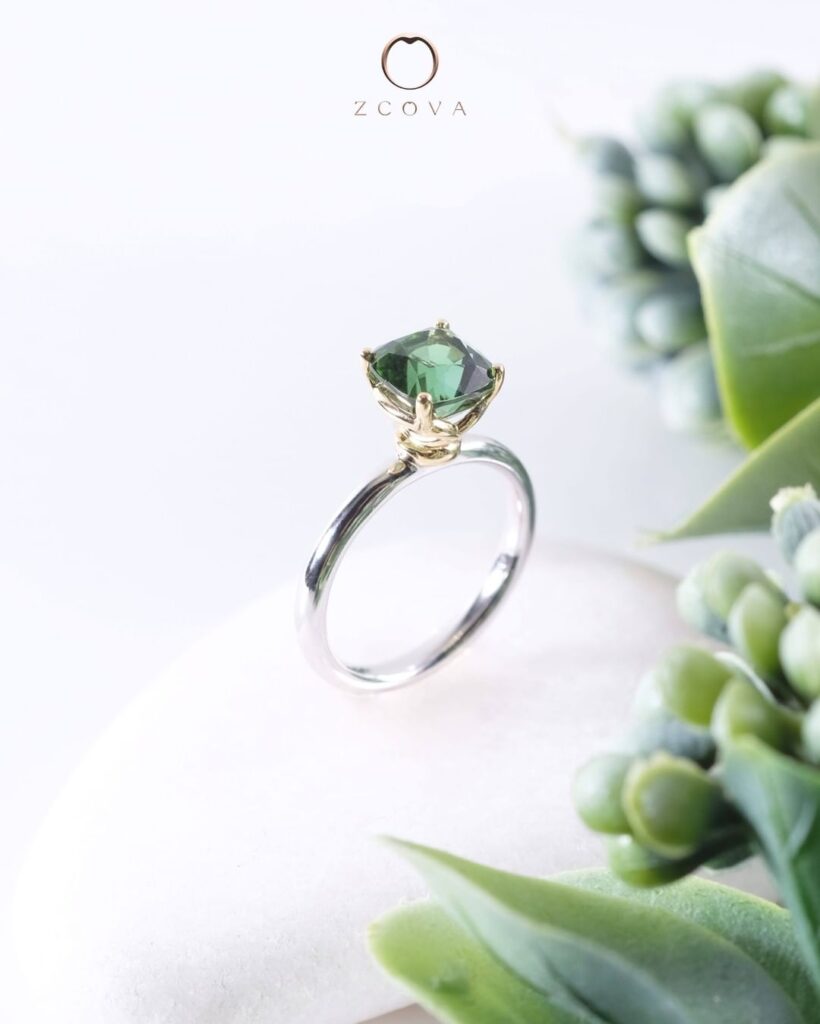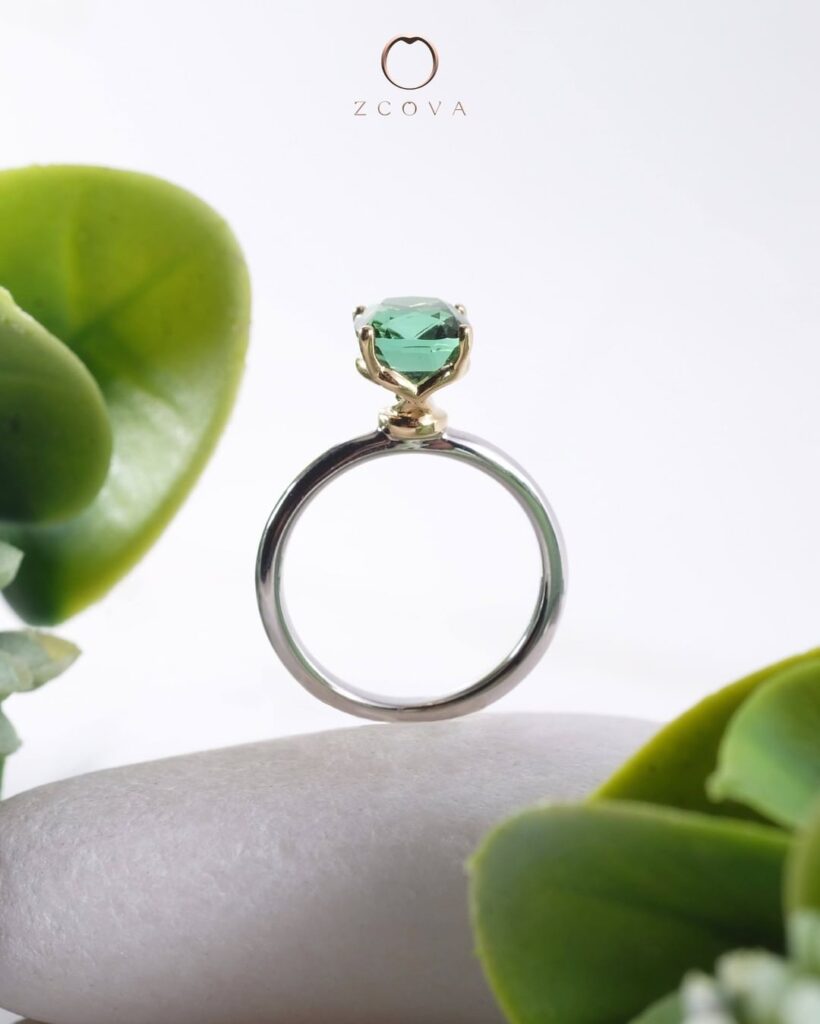 Pink Spinel Engagement Ring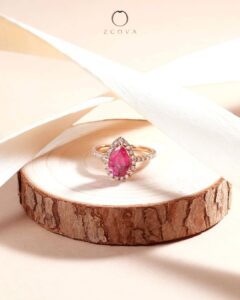 1.8CT pear-shaped pink spinel engagement ring customised for our customer. The vivid pink of the gemstone is perfectly complemented by the 18K rose gold pave ring. Although spinels are known for their red variety that resembles rubies, they are actually available in a range of colours like pink, purple, orange, and blue spinel. It is definitely a better alternative to pink sapphires.
Pink Morganite Engagement Ring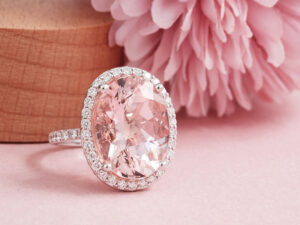 Fans of morganite usually favour its soft, pastel pinkish or orangey shades: you can buy pink, rose, salmon and peach morganites in the market. Similar to Aquamarine gems, Morganite stones often come in lighter tones but there are some which exhibit a strong colour. Morganite crystals can be large so they are relatively affordable for the size, compared to other gemstones.
The owner of this pink morganite stone has chosen to set it in an 18K white gold halo pave engagement ring that is perfectly dreamy.
Aquamarine Engagement Ring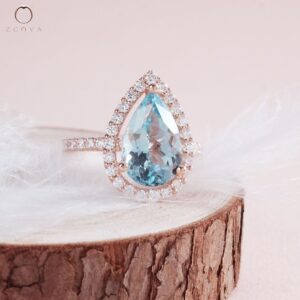 Custom-made 3.30CT pear-shaped Aquamarine engagement ring with an 18k rose gold halo pave ring.
The Aquamarine gemstone attained its name from the Latin word for 'seawater'. The clear blue colour is calming and soothing like gentle ocean waves, to signify a long and happy marriage. As a piece of jewellery, it inspires truth, hope and purity.
Pink Tourmaline Eternity Band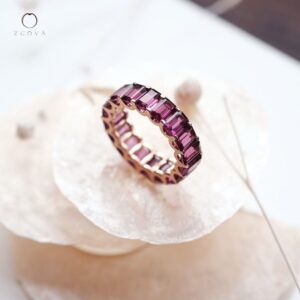 A full eternity band formed with emerald shaped pink tourmalines. If you like the pink-purple gemstone colour, you may also look at rhodolite garnets which have a beautiful rose-pink hue.
Emerald Earrings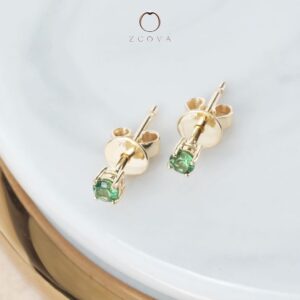 Emeralds are famed for their beautiful green colours and natural inclusions that add a unique character to each gem. They range from pale green to intense deep greens and may have yellow or blue hues.
Ruby Engagement Ring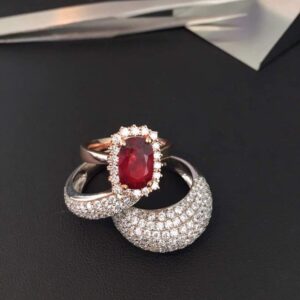 The rich red colour of a ruby is so fiery and captivating, they're considered to be the symbol of love, passion, and power. Our customer opted to set her ruby stone into a diamond halo ring but ruby gemstones also make great necklaces and jewellery.
Looking for a place to buy gemstone jewellery in Malaysia? Speak to our GIA Graduate Gemologist on Facebook or email us at service@zcova.com to design yours now.