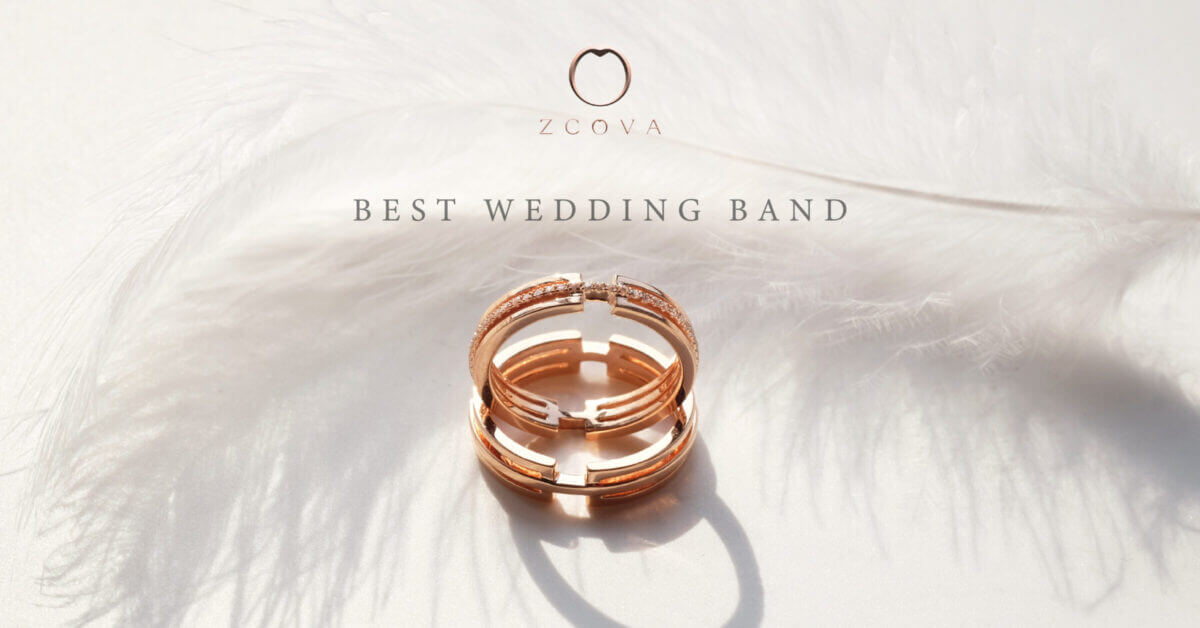 2020's Best Wedding Band Design
A pair of wedding bands symbolizes a lifetime of love and commitment between two individuals. It marks the relationship milestones and serves as a public declaration of marital commitment. Hence, looking for a pair of wedding bands that represents the unique relationship and the individual's personality can be very challenging. Even more so, to have it seamlessly pair up or correspond with one another. But no worries! ZCOVA is here to help you find your perfect wedding band style.
We have top 10 choices of wedding bands in ZCOVA that are designed to mix and match for all you lovebirds out there. 
Half Eternity Band and Half Eternity V Band
A more popular ring choice worn by the bride – Set in a continuous line of diamonds, it symbolizes a couple's never-ending love. ZCOVA's Half Eternity Band and Half Eternity V Bands are designed to match engagement rings as well as the groom's wedding band. It is the ideal wedding band design with diamonds.
Ari Ring Wedding Band
The Ari Band is one of ZCOVA's top choices for His and Her Matching Wedding Band Set. It is usually worn as a matching design, representing the unity of life together. Both rings are designed to highlight the similar yet slight difference in each individual's personality. This Ari Ring Band For Him is made of 18K solid gold while the Ari Pave Band For Her has delicate details of lined diamonds showcasing the feminine elegance of the bride.
Leon Wedding Band
The Leon Band For Him and the Leon Band For Her is a modernized triple band design that is popular among customers looking for a unique wedding band design. The edgy yet minimalistic highlighting the masculinity of the man. Meanwhile, the bride's design is intricate, lined with diamond details in the middle, portraying the delicate side of the women. 
Grano Hammered Texture Wedding Band
ZCOVA's Grano Hammered Texture Wedding Band and Grano 1 Hammered Texture Band are popular among men as they add texture without being overwhelming. Our hammered finish lends it a mildly rugged and tough look: available in either matte or shiny. We highly recommend this wedding ring if you're looking for a mixed metal wedding band; white+rose gold is the most popular combination, followed by white+yellow gold.
Salvio Wedding Band
Newly added into our collection, the Salvio Band For Him and the Salvio Band For Her is formed with bevelled edges around the ring. Adding character and dimension, it is perfect for those who are looking beyond the classic designs. It comes with a pair for Him and Her but can also be used to pair with any other designs.
Get inspired!!
Let us help you out for some wedding band design ideas! Have a look at how you can mix and match these wedding rings! You can also talk to our GIA certified gemologist consultant via phone call or through appointment based. Contact us today to book a slot https://www.zcova.com/contact.