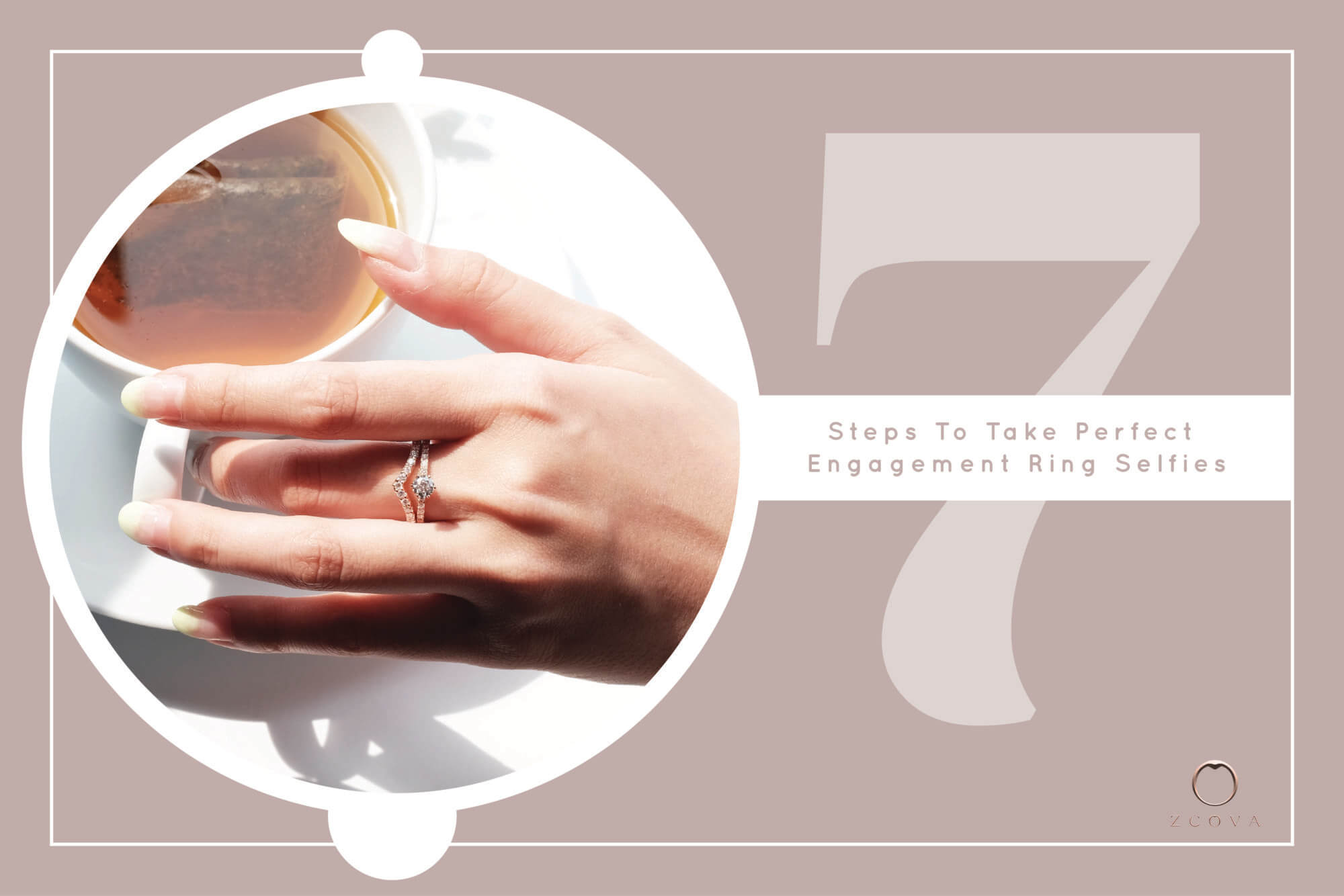 7 Steps to Take Perfect Engagement Ring Selfies
If you have just got engaged, congratulations! We know you can't wait to share the happy news on your social media! Make your announcement extra special with a photo that will make everyone say "wow"! Here are some tips on how you can take engagement ring selfies that look expensive and gorgeous.
#1 Get your nails done
Remember, having clean nails is the key. It's not about experimenting with the latest nail art – a simple nail color will do because the focus is on your engagement ring! However, if your fiance caught you with a surprise proposal and you're due for a manicure, just put on a little lotion and start getting creative with your engagement selfie!
#2 Ample lighting
A sparkling diamond is actually it interacting with light. Whether you're indoor or outdoor, you can always take good pictures as long as you have enough light. The best source of light for photos and sparkly diamonds is undeniably natural sunlight. If you want a diamond that is guaranteed to sparkle the most, get LUMOS by ZCOVA Diamonds.
If you're not outside, you can set up your shot next to a window with ample light. If you take your ring selfie in a dim room, the diamond will look dull and your photo is pretty much guaranteed to be blurry. Do not cheat and use direct flash! We assure you that it will not look as good as natural light.
#3 Background / Location
Find a fun and Instagram worthy background! I believe you will not want a photo with your laundry at the back. If you're outside, look for a simple background that outstands your engagement ring!
#4 Try out different angles
Relax your fingers to avoid creepy looking hands. You can always hold hands with your fiance or rest your hands on your fiance's arm. Make sure you avoid zooming in that will highlight every pore and strand of hair on your hands. Again, play around with the angles.
#6 Touch it up
We're almost done! 50% of a perfect photo comes from editing. Use your usual editing app to experiment with the cropping, contrast, and sharpness to get the details. Apps like Snapseed or VSCO are really easy to use while advanced apps like Lightroom offer more detailed editing. If the above fails to work, you can rely on Instagram's in-app filters and editing!
#7 Share it with all your love
Get ready for the blessings from your family and friends! Write a caption about your engagement and how you feel about it! Be creative with the emojis and select the location of your proposal. Don't forget to tag us @zcova and hashtag #zcova!