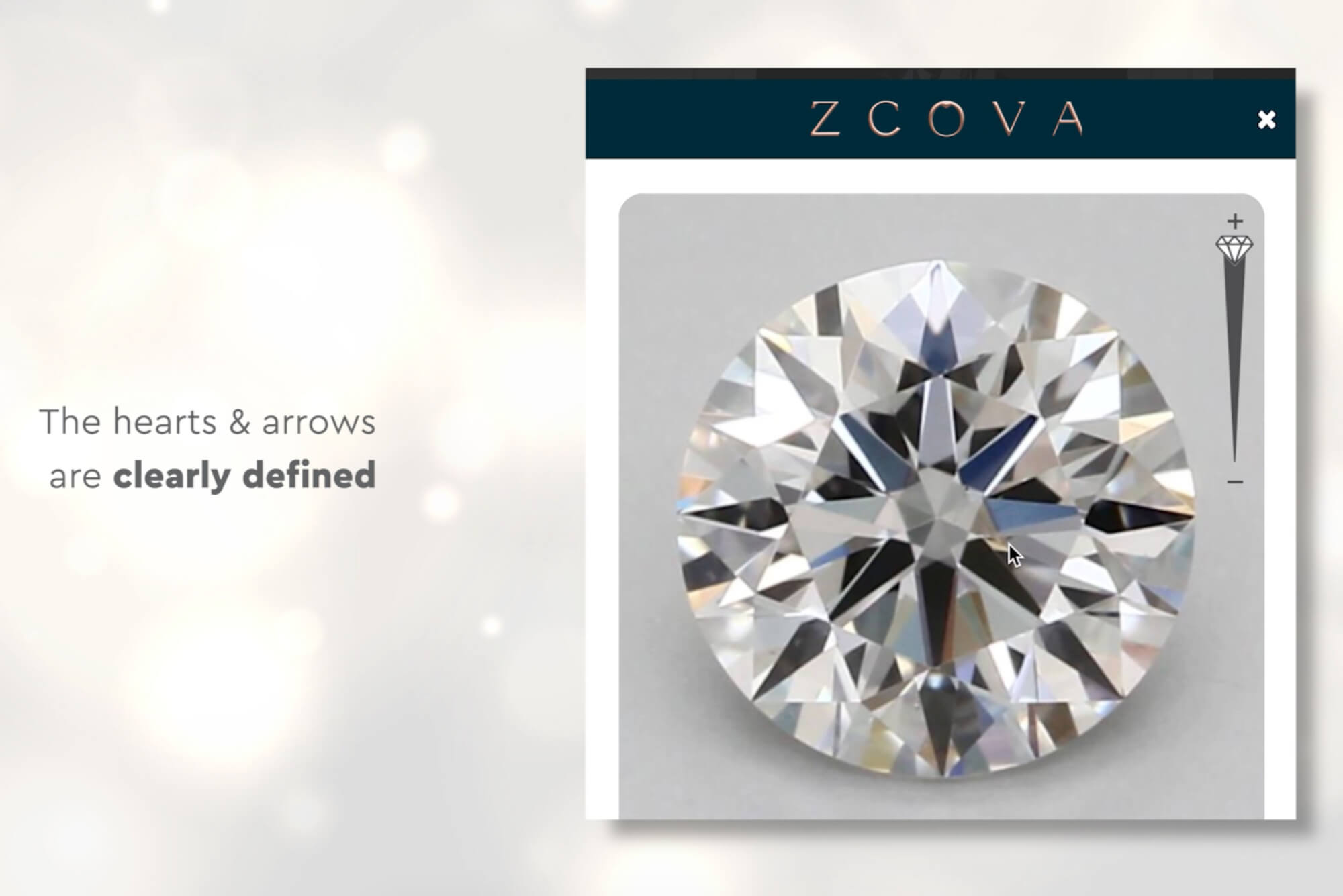 How to Check the Diamond Quality Online from Photos & Videos
Traditionally, engagement ring buyers had to visit jewellery stores physically to view diamonds. They had to use a scope or microscope to view each diamond closely provided the retail store had enough Microscope and gemologists for each customer. Customers could only view the limited stock that was available in the specific shop.
Now, these same magnified images are available online so you can examine and compare 150,000 diamonds all over the world without leaving your home! At ZCOVA, we also offer 360° video of the diamonds for you to check the diamonds from every angle. Consumers are finding it easier to buy diamonds online with this technology.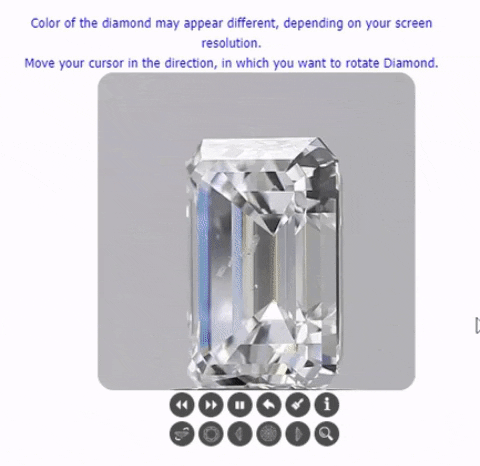 Try It Out
We also recommend you to get a FREE Virtual Consultation with our GIA Graduate Gemologist who will guide you along the way. Here is an example of how our gemologist chooses good diamonds.
Easy Tips to Choosing 100% Brilliant and Beautiful Diamonds
#1 Understand What is Brilliance
Brilliance, shine or sparkle is what you see when light enters the diamond and reflects out of it. Basically, more refraction creates more sparkles. Not all diamonds are sparkly.
Read our blog post to understand what affects the diamond's brilliance?
#2 Choose Triple Excellent Diamonds
Use the filter to view only Triple Excellent diamonds – Excellent CUT, Excellent SYMMETRY and Excellent POLISH. These are the basics to a brilliant diamond as they affect how well light reflects off your diamond to produce sparkles.
However, you may notice that the 'Triple Excellent' grade is still quite broad. Diamonds with the exact same 4C specs are NOT identical. Not every Triple Excellent graded diamonds are created equally.
Thus, it is very important to do the next step too.
#3 View REAL Images
Looking at the REAL 10x magnification photo or video of each diamond, choose diamonds with defined hearts and arrows. The arrows will appear as 4 dark lines when viewed from the top. In better diamonds, you can see the lines clearly as opposed to being jumbled up. It should also be centralised, balanced, and not lopsided.
In the image above, the 2nd diamond from the left has the best cut. Can you see the difference?
#4 Get a Gemologist's Opinion
Ultimately, it is better and easier to seek professional advice. Ask our GIA Graduate Gemologist to select dual-certified LUMOS by ZCOVA Diamonds for quality assurance. The gemologist will screen through all the diamonds for you and recommend the best ones based on your price range and preferences. After that, he will even suggest some ring settings to go with it or you can speak to our in-house jewellery designs for a custom-made design.
#5 Check for Inclusions
Use the 360° video to examine the inclusions. The Clarity grade is stated on the diamond's certificate but it is essential to see where the inclusions are located as well as see how it affects the overall diamond beauty.
#6 Check GIA Certificate
Make sure you check the accompanying GIA certificate to ensure all details are accurate. After you receive the diamond, you can cross-check the diamond's GIA number as well.
Some other blog posts you can read:
If you have any other questions, speak to our GIA Graduate Gemologist or drop us a message on Facebook.