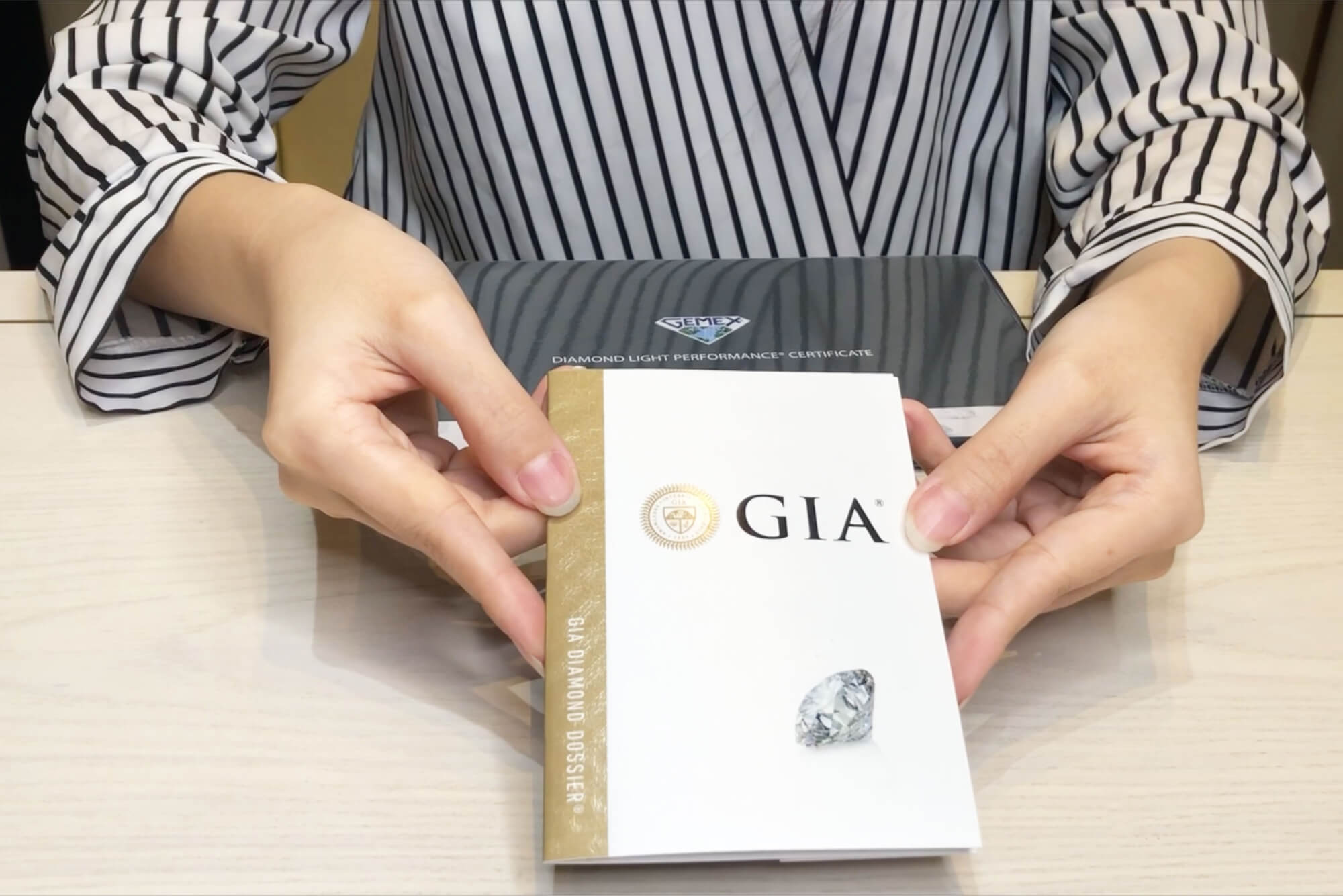 How to Check if a Diamond is Real with GIA Certification
Contrary to popular belief, buying diamonds at physical stores is not much safer than buying online. Why is that? When seeing the diamonds in person, you still wouldn't be able to distinguish between them accurately. Without a microscope, diamonds of similar specifications look alike, especially to the untrained eye.
Differences in the Carat, Cut, Clarity, Color and Fluorescence affect the diamond's value and price immensely. A GIA certificate also states if your diamond is real and if it has been treated.
Regardless of whether you're buying diamonds online or offline, it is important to check the diamond's authenticity and specifications by asking for its GIA certificate number. This is the only way to be 100% sure you're getting exactly what you paid for.
How do I know if the diamond is graded by GIA or not?
If you view ZCOVA's diamond listing, each diamond is accompanied by a GIA number below its photo. Clicking on it will bring you directly to the GIA website where a digital version of the certificate is hosted. This is uploaded directly by GIA and cannot be manipulated by any 3rd parties like diamond shops.
You can also access the same page from GIA's Report Check to validate that the information on your physical certificate matches what is archived in the GIA report database. This method can be done swiftly and conveniently – all you need to enter is the diamond's GIA number. With the online archive, it is impossible to falsify documents.
With each ZCOVA order, you will receive the original (printed) GIA certificate for your purchased diamond but you can also download a digital copy in PDF format from GIA's website.
Cross-check with the GIA laser inscription
All diamonds graded by GIA have their GIA number laser-inscribed onto the girdle. This is a unique number that is assigned to each individual diamond akin to your government-issued ID. No two diamonds have the same number.
You can bring the diamond to the ZCOVA Showroom or any jewellery shop in the world to view the GIA number using their microscope. The inscription is microscopic and does not affect the diamond's beauty or value at all.
How to ensure the diamond I received is the one I ordered?
It's easy! Just make sure the GIA numbers an all 3 items match:
Diamond laser inscription
GIA Certificate
GIA number in ZCOVA invoice
Additional security & assurance measures
The ZCOVA 3-Point Check is part of our SOP to reassure customers they get what they paid for.
Our GIA Graduate Gemologist checks each diamond personally before sending them out to customers. We want our customers to buy with confidence and have a completely worry-free experience.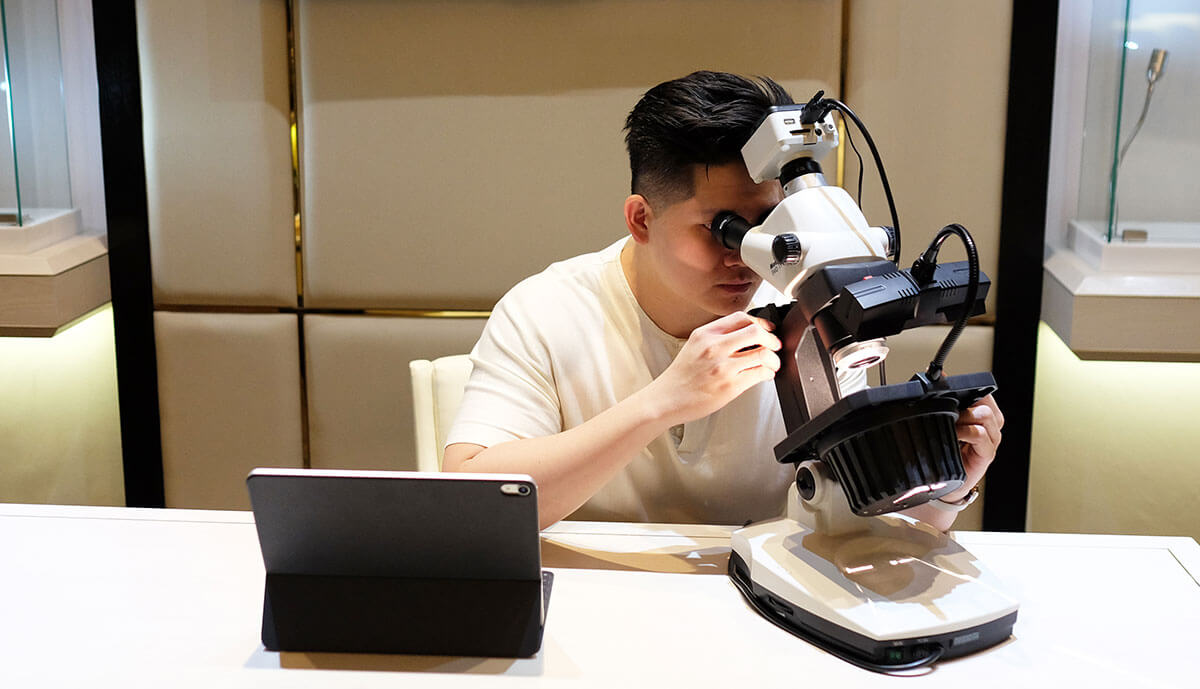 100% Money-back Guarantee
That's not all! To further protect our customers, we offer 100% money-back guarantee for all ZCOVA diamond purchases. If you ever find that the GIA number inscribed on the diamond does not match its GIA certificate, we will provide a full refund, no questions asked.
RELATED: What is the difference between GIA & GemEx Certificates?
Quick FAQs about a diamond's GIA number
Q: Where is the GIA number on a diamond?
A: The GIA number is inscribed on the girdle, a very thin edge between the diamond's upper crown facets and lower pavilion facets.
Q: How to find the GIA number on the diamond?
A: The GIA number cannot be seen with the naked eyes. You would have to bring it to any jewellery store with a microscope.
Q: How to verify the GIA number on the diamond?
A: You can verify it by searching the GIA number on their online Report Check – www.gia.edu/report-check-landing