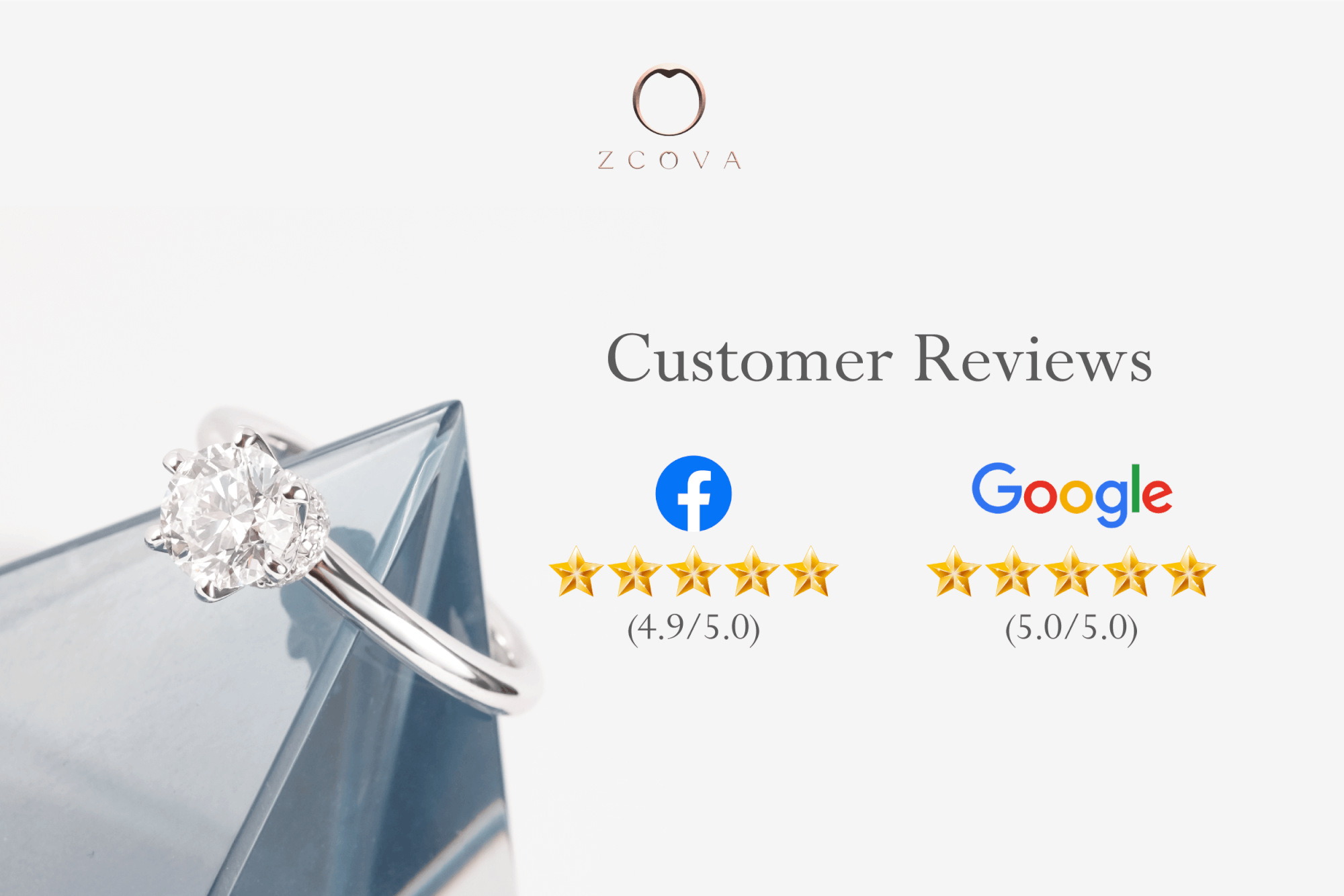 ZCOVA Diamond Ring Reviews from Customers
Over the years we've helped our customers save millions in diamonds!
We've modernised the process by allowing consumers to buy diamonds online – it's easy, convenient and costs much less than retail. We're confident that you won't find a better diamond or coloured gemstones for the price we offer.
Don't take our word for it, read what our customers say about their ZCOVA purchase!
"My girlfriend was very doubtful when I told her I'm getting a ring online without ever seeing my ring.

It was less than a month of my trip where I decided I'm gonna pop the question and they manage to get the ring courier to me to Sarawak as they promised within their delivery date.

Thanks zcova for delivering an excellent service."

-李凯
"Being based in Kuching, initially I thought it would be difficult to liaise with them since they're based in KL.

But I was completely wrong! ZCOVA will arrange for a courier to pick up and deliver the ring, completely insured, to the address of your choice. Everything that needed to be done, was handled by their team."

-Stella Kho
"Such an elegant yet simplicity proposal ring which fits my fiancee perfectly. The sizing was perfect from online options.

The design is simple, which SHE LOVES yet a classic-cut diamond that accents her hand so well! You have done it again ZCOVA! Definitely recommended!"

-Yun Ru
"I contacted zcova for a custom ring. Super easy. Just gave them a picture that I found online and contacted them on fb. Gave them my budget and they replicated the ring perfectly. Really recommended. Amazing service when u consider the price!"

-Zhafir
Read more reviews on Facebook or Google.
ZCOVA in the Media
You might have seen our feature on various local and international media publications like VulcanPost, Xuan and NST.
ZCOVA on Instagram
You can also view all the real photos of our customers' rings on Instagram @zcova. Swipe left for a 360° video of the rings!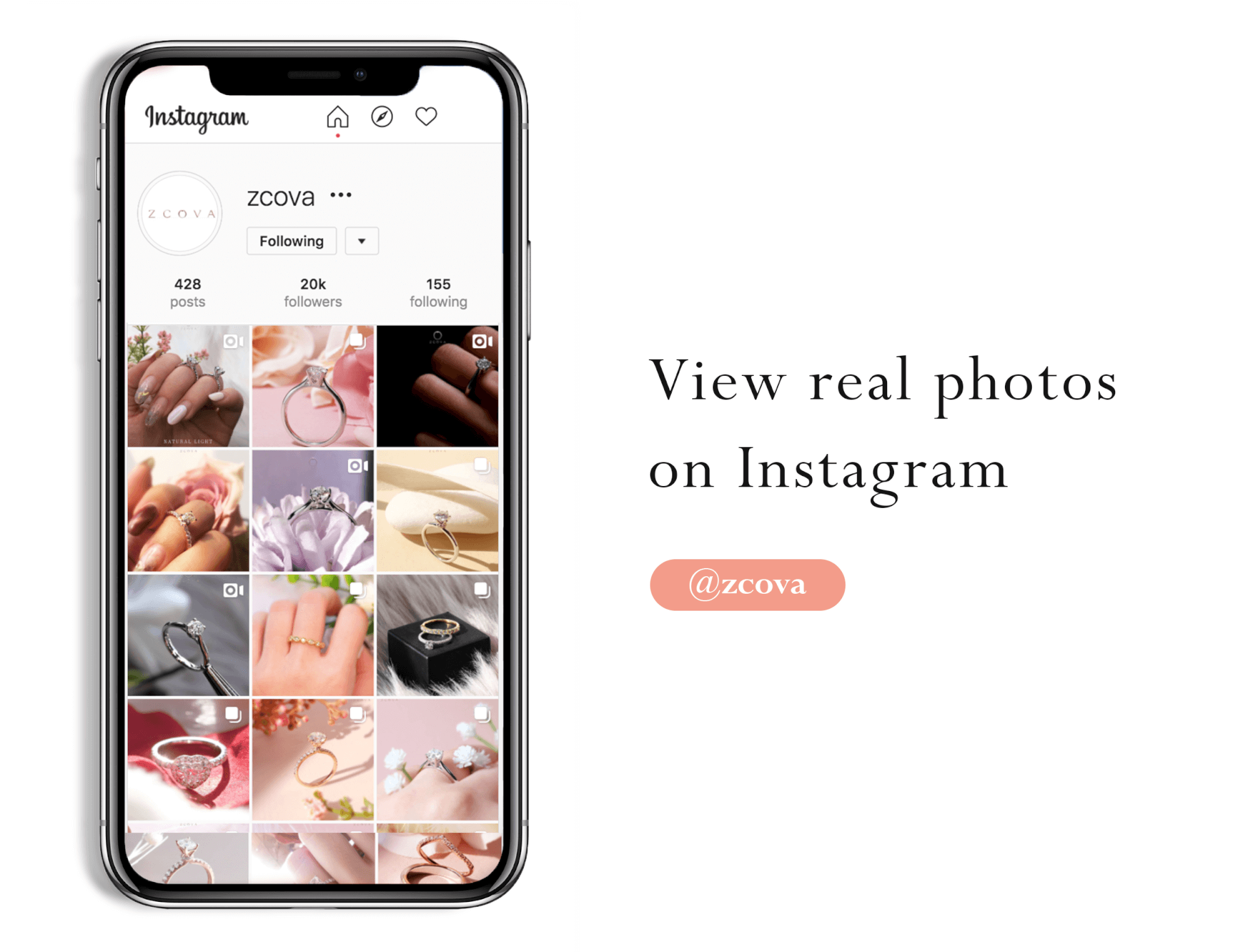 See a ring you like? Speak to our GIA Graduate Gemologist for advice on diamonds, ring settings or bespoke designs. We provide 1-to-1 consultation done online via WhatsApp (017-367 0666 / 017-686 6693), Facebook Messenger, Call, email or Skype @zcovasdnbhd.