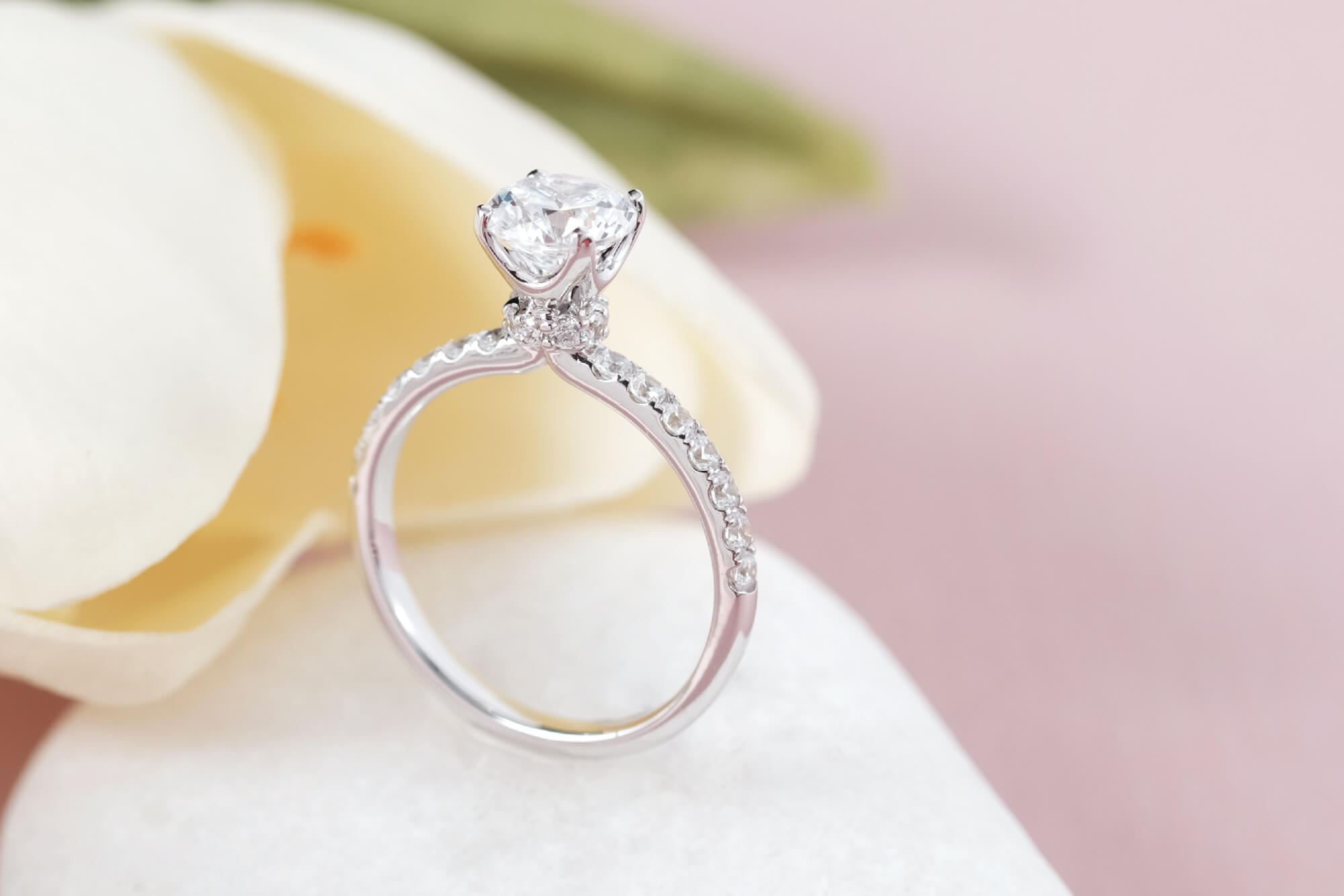 Top 5 Most Popular Engagement Ring Designs at ZCOVA
Are you looking for an engagement ring for your special day? Get inspired by our top 5 best selling diamond proposal rings at ZCOVA!
#1 Lia 4/6 Prongs Engagement Ring
The Lia Engagement Ring is our most requested ring setting design at ZCOVA. It's no wonder why as the simple yet elegant ring complements the diamond well.
An elegant band of diamonds wraps around the base of the center stone, forming a full collar halo. This, combined with the center stone makes your engagement ring sparkle from every angle. The diamond collar also elevates the center stone to make it more prominent and noticeable.
#2 Tulip Pave Engagement Ring
The center stone on the Tulip Pave Engagement Ring blooms with beauty, surrounded by delicate petals of 18K white, yellow or rose gold. Each petal is adorned with a series of pave diamonds for maximum sparkle. The tulip pave setting is a good alternative for those who do not wish to have their pave on the band.
#3 Cathedral Crown Solitaire Engagement Ring
The cathedral ring design is inspired by the grand arches of a cathedral building. The tall arches add height to the diamond making the design stand out even without a pave setting. Customers like the Cathedral Crown Solitaire Engagement Ring for its classic elegance charm.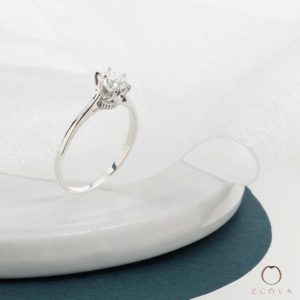 #4 Crown Tulip Solitaire Engagement Ring
The Crown Tulip Solitaire Engagement Ring has a crown that is further enhanced by mimicking the delicate petals of a tulip flower.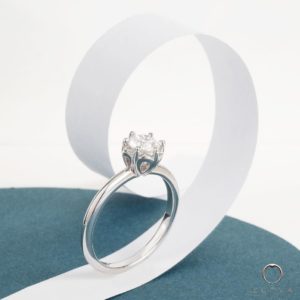 #5 Crown Solitaire Engagement Ring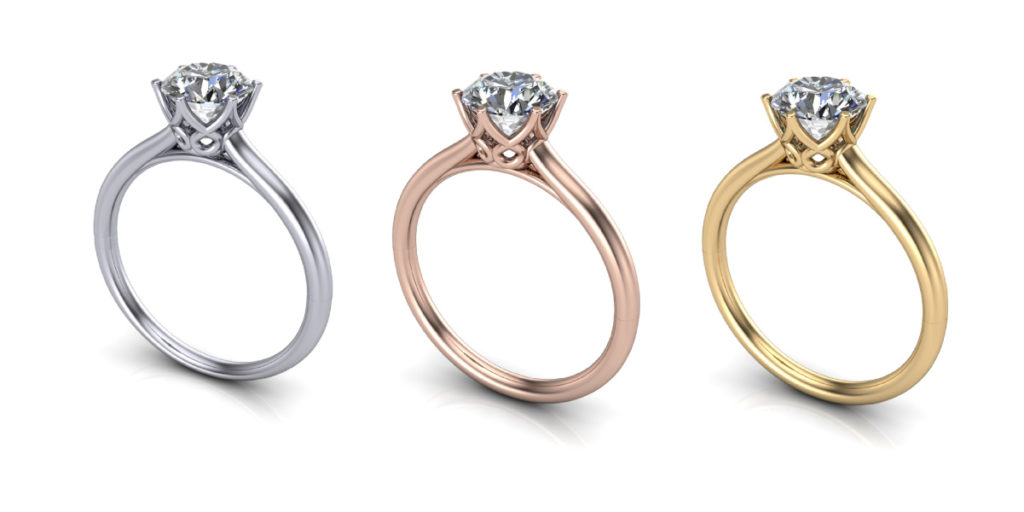 Our Crown Solitaire Engagement Ring is a perfect match for the demure and feminine. The timeless design looks good in 18K white, rose or yellow gold.
Still undecided on which ring to pick or would like to make a custom engagement ring instead? Browse our Instagram account for more real photos or speak to our consultant!
You can view our full range of engagement ring settings on our website.
Perks of buying an engagement ring from us:
FREE consultation with in-house jewellery designer
FREE customisation
FREE engraving (up to 12 characters)
FREE insured global shipping
No extra charge for switching between 18K silver, yellow and rose gold