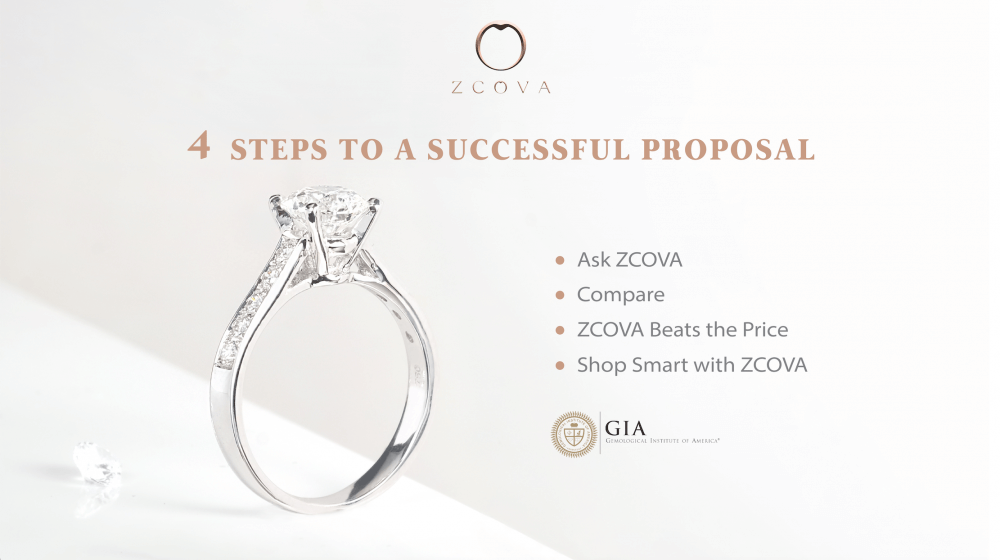 4 Steps To A Successful Proposal
So you've found the woman of your dreams, now you have to figure out how to ask her to be your wife.
Proposing to your girlfriend is a big deal, you really have to do it right for her to remember this moment forever. It's every girl's dream to be proposed in a perfect way.
That's a lot of pressure, we understand. Before you get down on one knee to propose, you need to get a ring that you know she will love. Choosing the perfect engagement ring requires some research. So how to buy a diamond ring and how to propose to your girlfriend? Here at ZCOVA, we make the process of proposing easier for you.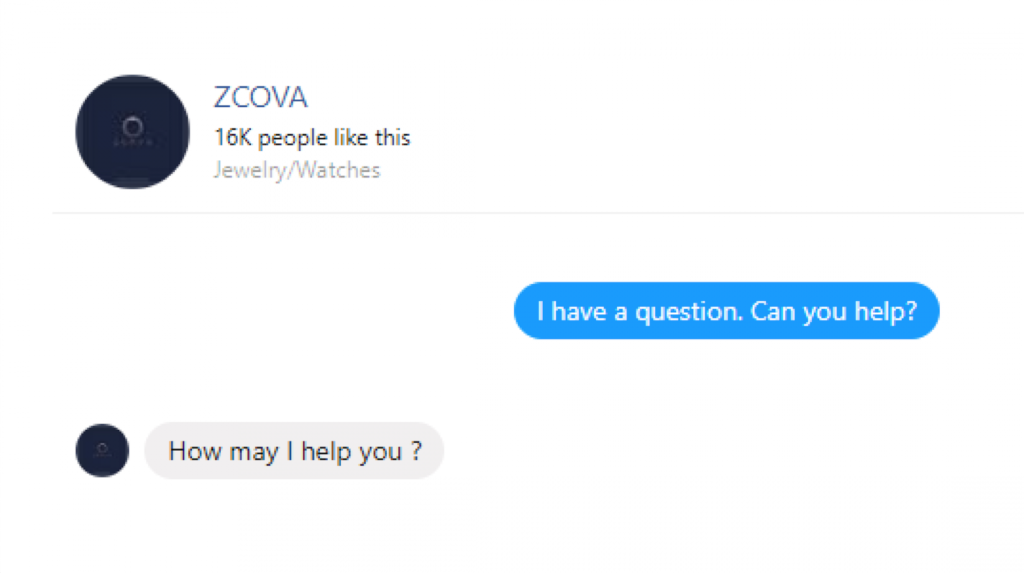 Each of our customers will have a dedicated jewellery expert to guide them through the whole process of how to buy a diamond ring online, including how to choose the perfect diamond. We are confident that our personalised client approach will give you a comfortable buying experience at ZCOVA.
So how to buy a diamond ring for your proposal at ZCOVA and what's the process like?
i) Comprehensive Guidance and Education
During the very first stage, our jewellery experts will guide you through extensive education on the 4Cs of diamonds alongside your specific needs and concerns regarding your engagement ring.
ii) Receive a Quotation
With a selection of over 150,000 diamonds graded by GIA, the choice is yours. Choose your perfect diamond and share your engagement ring ideas with our jewellery experts so they can provide you with an approximate quotation for your ring design. You can even design your own engagement ring at ZCOVA.
iii) Complete Your Order
We will purchase the selected diamond when payment has been made, then have it set on your preferred ring setting. The entire process will take up to 20 working days, so just sit back and relax, let our jewellery experts bring your dream ring design to life.
2. Compare Engagement Rings Prices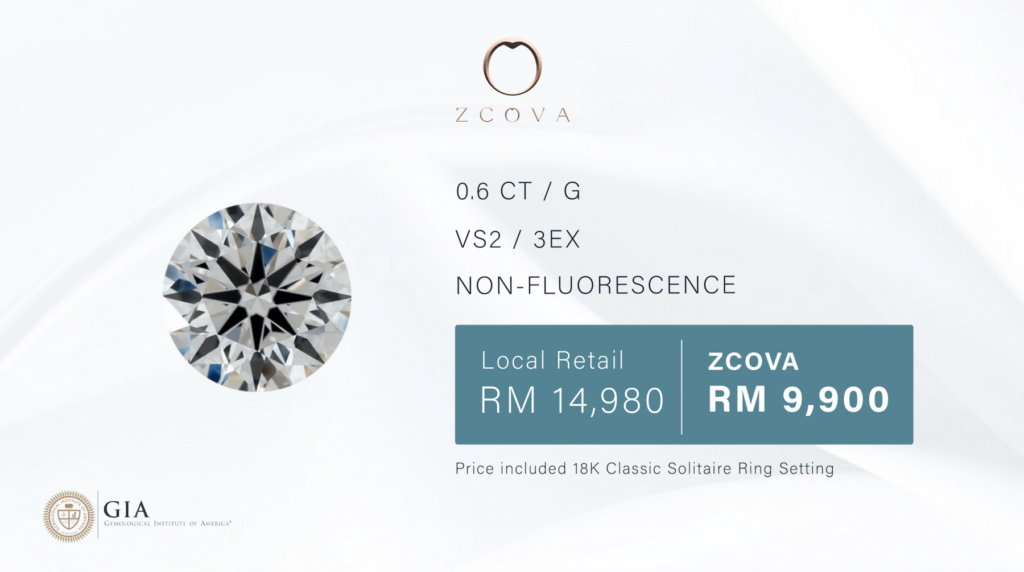 In ZCOVA, there are no middlemen, rental, and inventory cost involved. This means that our operating expenses are lower than the retail stores as they need to cover their higher expenditure, overheads, and intermediation costs. Therefore, you can expect lower markups at ZCOVA.
We focus on providing a user-friendly process where consumers are educated on the key components to buying a diamond and compare engagement ring prices objectively to make informed decisions for purchase. We know what's on your mind – how does ZCOVA do it?
Direct Supply
With direct and exclusive network with 8 of the largest diamond manufacturers in the world, ZCOVA is able to take out the middlemen and deliver all the excess value back to the customers so they do not have to pay for the overly inflated diamond price.
Lowest Cost Possible
Our biggest advantage is that we do not have physical stock, which helps to lower the storage and insurance costs. At ZCOVA, we use API flow where our diamonds from suppliers will be displayed on our website immediately. This business model allows us to offer the best possible price for you.
Advance Payment
Once you have confirmed on the engagement ring that you wish to purchase, you have the options to pay 70% or 100% either by bank transfer, credit card or cash. After the payment is received, we will then purchase the diamonds directly from the suppliers.
The sales process at ZCOVA is supported by our professional jewellery consultants available on call 24/7 to make sure you will feel accompanied throughout the buying process. Once a purchase has been made, the diamond is then delivered with insured shipping to your doorstep in what could be labelled as the easiest and most convenient diamond shopping experience.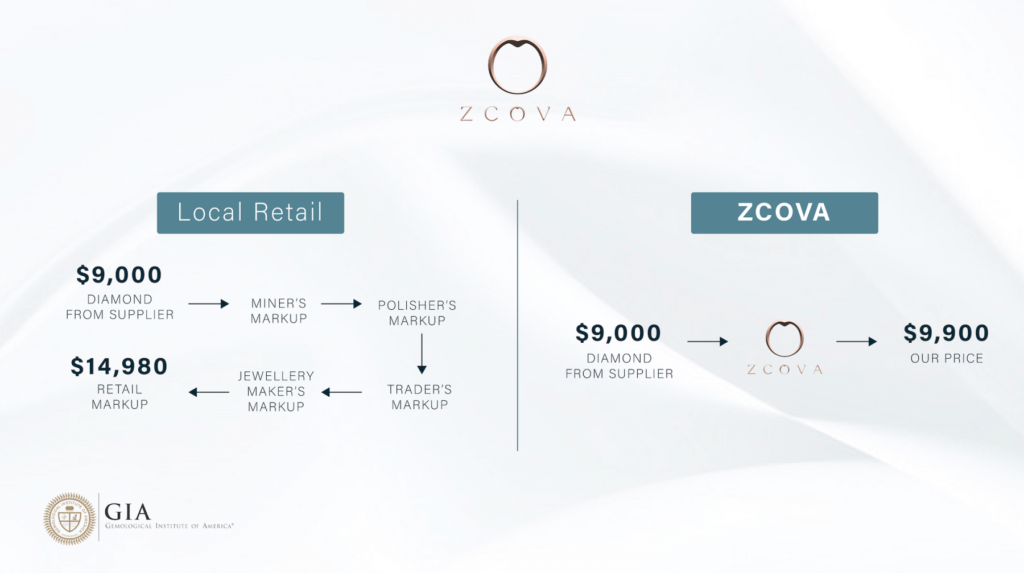 At ZCOVA, we are committed to offering our customers the best price-quality ratio. Our ZCOVA Price Match Guarantee makes it easy for you to purchase diamonds with a peace of mind. If you find a comparable diamond graded by GIA at a lower price, feel free to let us know at sales@zcova.com.
If the offer meets our qualifications, we will match the price or even lower. There is no comparison when it comes to the value and quality of ZCOVA diamonds. In most cases, we are able to meet or beat their prices.
Since the jewellery experts at ZCOVA do not work on commission, there will be no pressure and sales pitch. We simply want to provide you with the best possible diamond at the best price.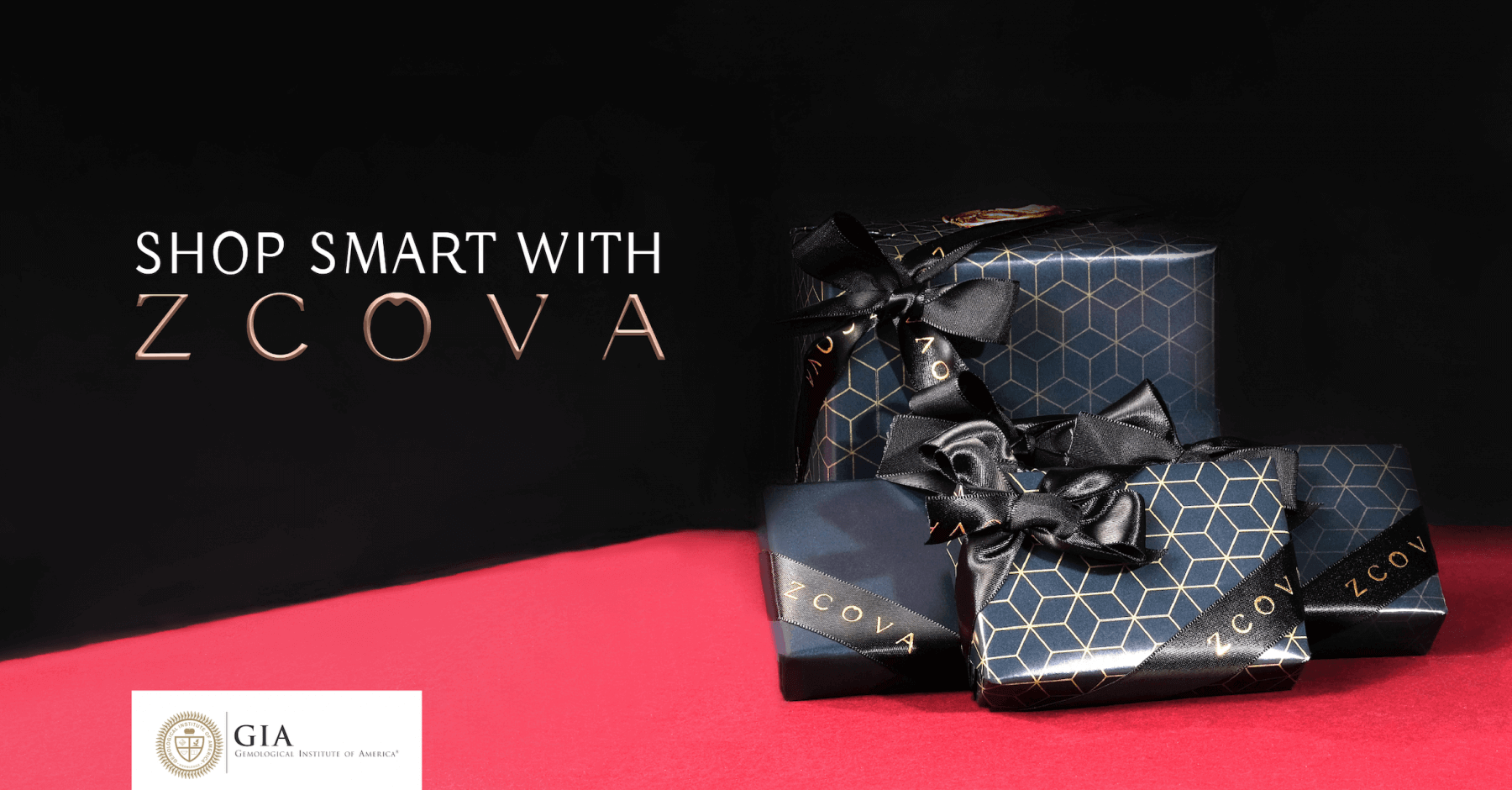 With more than 150,000 diamonds graded by GIA to choose from, customers can rest assured that they will receive the highest quality diamond at the best price. As we do not compromise on quality, our in-house GIA Graduate Gemologist will process every request quickly and select the best quality diamond for you. You pay for what you get.
Every order will be treated with the greatest attention and our jewellery experts are always available even after your purchase. Best of all, you are able to directly purchase top quality diamonds graded by GIA, conveniently and securely from the comfort of home. There's no need for you to go all the way to the traditional retail stores anymore.
Now, if you're ready to buy an engagement ring online and propose to your girlfriend, reach out to our jewellery experts and let us guide you through the journey of getting your perfect engagement ring.