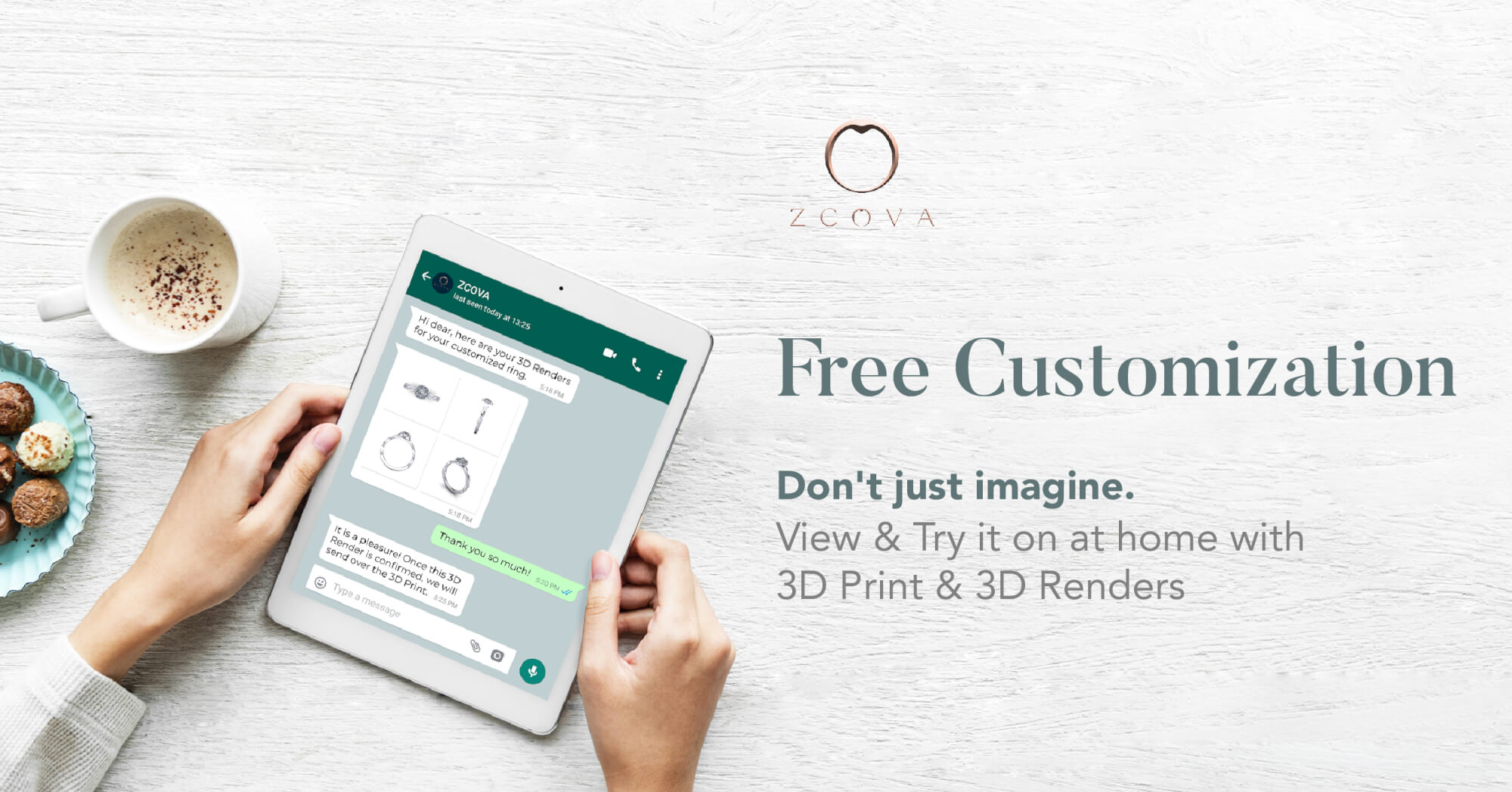 What is included in ZCOVA's Free Customization?
We Help You To Get Your Dream Diamond Engagement Ring Right!
Been around a couple of jewellery stores and still can't find that dream diamond ring? Have an idea but worry it may not turn out the way you think it would? Don't worry, ZCOVA hears you! We know it's hard to imagine your ring but with ZCOVA's extensive FREE jewellery customization services, you're bound to get the perfect version of your dream ring.
Check Out How You Can Customize Your Diamond Engagement Ring with ZCOVA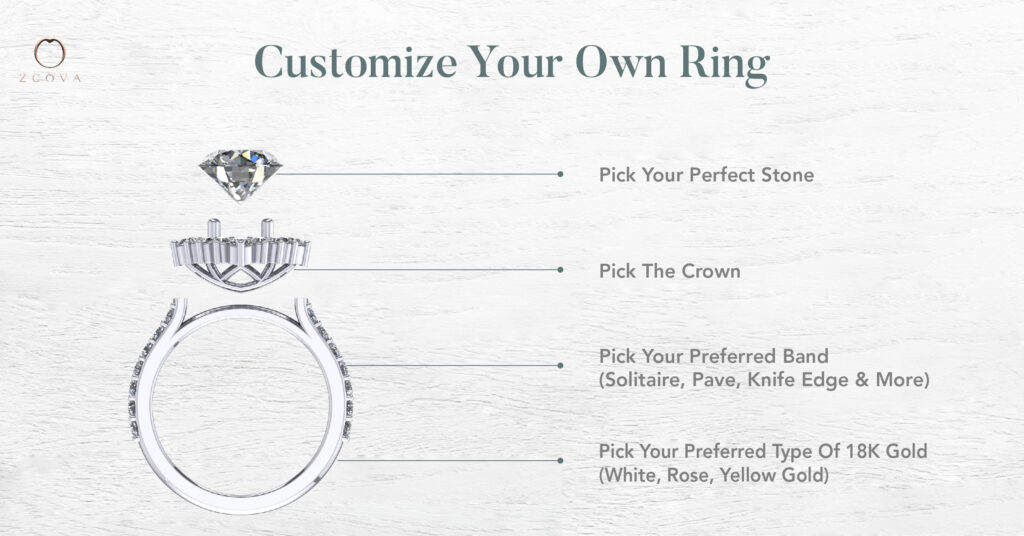 Talk To Us & Design Yours Now
What You Get When You Design Your Ring?
3D Render
A 3D version of your dream diamond engagement ring will be sent to you via an online platform
3D Printed Ring Design

Once your 3D Render is confirmed, we will send over a 3D Printed version of your design. You will be able to try this on at home!
3D Printed Ring Sizer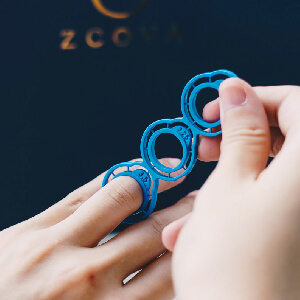 You will also get a set of 3d printed ring sizer to confirm your ring size!
How Different Are 3D Printed Rings & The Real Ring?
They are not that different at all. Despite the colour, you will be able to see the ring in detail with the same design up to the same diamond/gemstone carat weight. The 3D Printed ring will be printed as close to the confirmed 3D Render. Once you're satisfied with the 3D Print ring, it will then be sent as a mould for our jewellery craftsman to reference at. Here are photos of ZCOVA's 3D Printed Rings & Real 18K Gold Diamond/Gemstone Ring.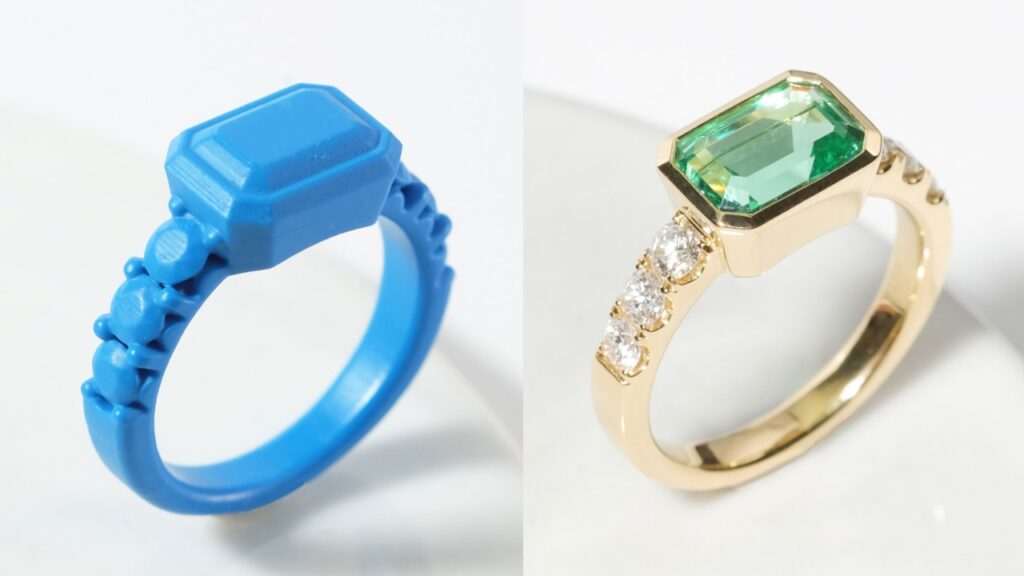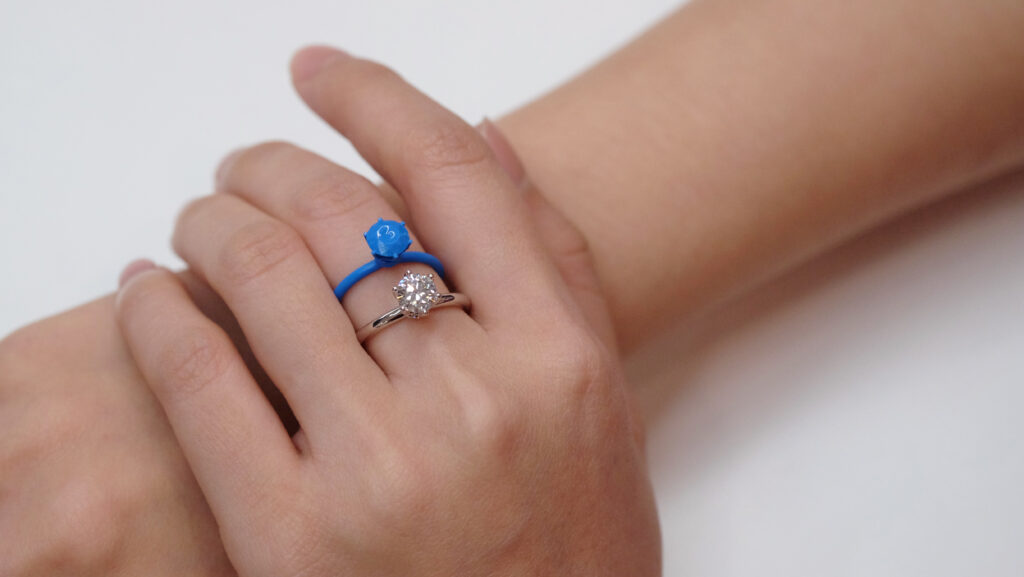 Talk To A Consultant Today
Browse Engagement Rings