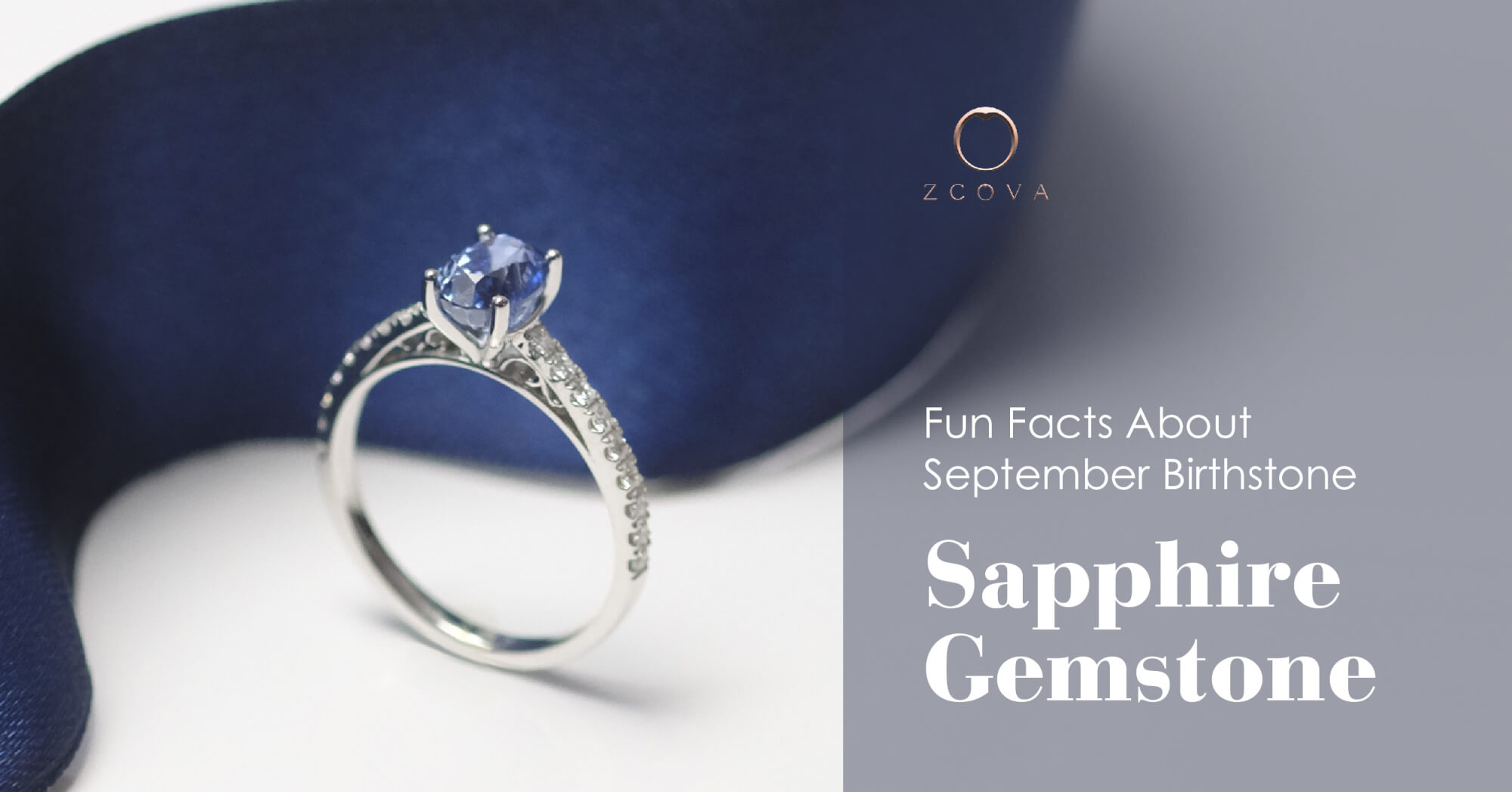 September Birthstone: Buying Sapphire Gemstone Jewellery Malaysia
Fun Facts about September birthstone: Sapphire Gemstone
The most popular choice of gemstone: Blue Sapphire! Our customers love it for its pure and calm colour. You can never go wrong with this gemstone: They are a common stone for engagement rings that represent loyalty and truth.
Discover the Interesting Facts about Sapphires
1. The word Sapphire comes from the Greek word " Sappheiros", which means blue stone.
2. What are fancy sapphires? When we talk about Sapphires, you'll probably think that it is a rich blue colour stone, but Sapphires actually come in most of the rainbow colours – including pink, orange, yellow, green, purple, etc. Sapphires in any color but blue are called "fancy sapphires."
3. What do sapphires symbolize? Sapphires represent royalty, nobility, trust, and sincerity. This is probably why they're the most popular gemstone, even compared to rubies and emeralds. They have also become one of the most chosen alternatives to diamond engagement rings, mainly due to Princess Diana's engagement ring.
4. Can you wear sapphires everyday? Sapphires are the world's second hardest gemstones — they are rated 9 on the Mohs scale of hardness. The only natural item that can scratch a Sapphire is a diamond, which has a 10 on Mohs scale. This makes Sapphires an excellent choice for engagement rings or jewellery that you plan to wear everyday!
5. Sapphires are found in many places throughout the world, including Australia, Thailand, Madagascar, Sri Lanka, and more. Their value is greatly affected by their origin and colour intensity. For example, Burmese sapphires are considered one of the finest and can secure premium prices in the international market. You can buy blue sapphires in Malaysia on our Virtual Gemstone Inventory at: https://www.zcova.com/gemstone
6. Which colour sapphire is the most expensive? The most important factor that affects the value of a Sapphire is the colour. The most sought after colour is Royal Blue sapphires which have a vivid blue colour with a medium to medium-dark tone. On our Virtual Gemstone Inventory, you may find them under Vivid colour intensity, as graded by ICL.
Shop for Sapphire Gemstone Jewellery
Adopt your own piece of Sapphire jewellery now. Wear this piece with pride everyday of the year, and show the world just how much of a September baby you are!