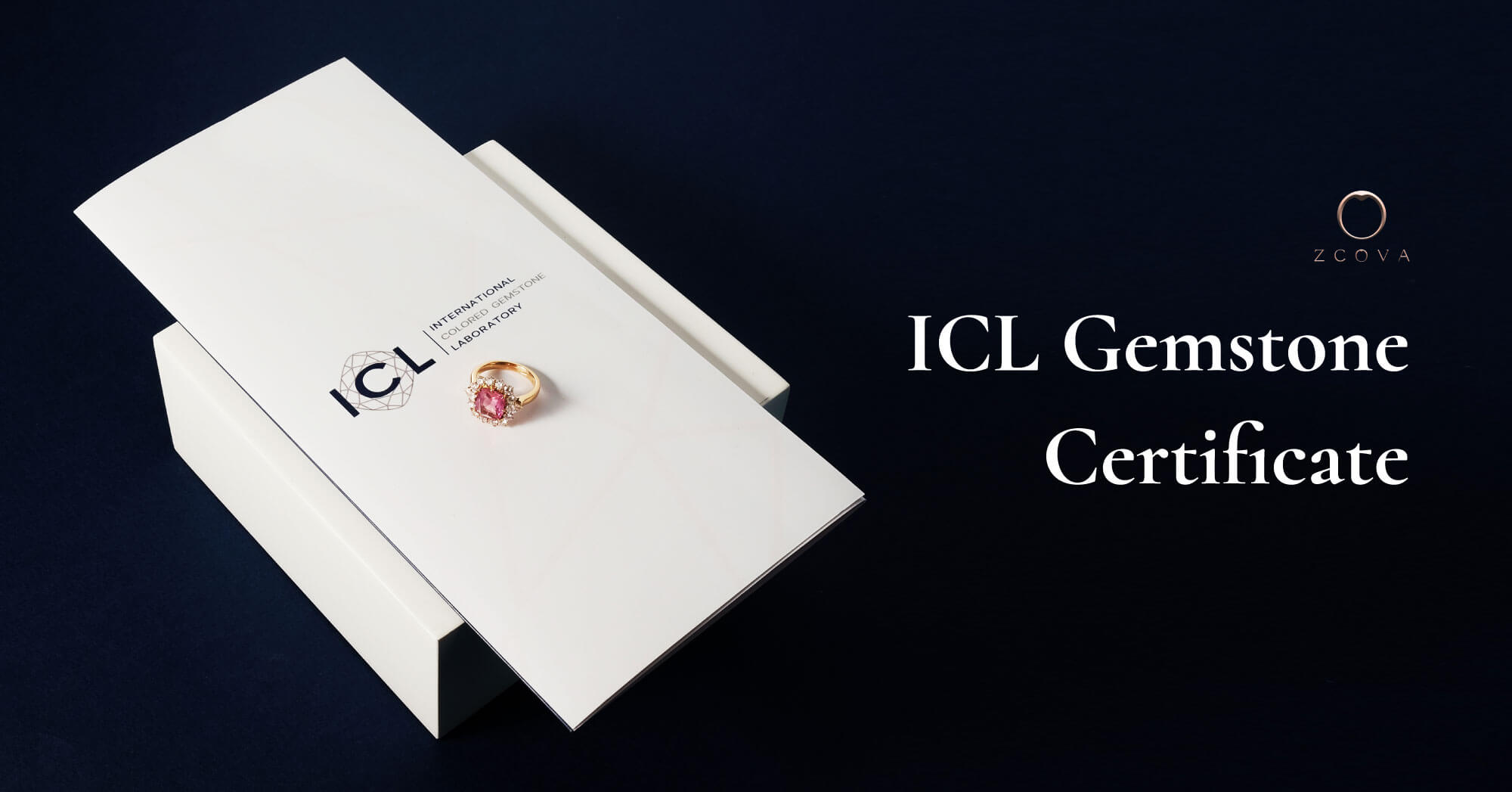 ICL Gemstone Certificate: International Colored Gemstone Laboratory
Every gemstone from ZCOVA is examined by our in-house gemologist and comes with a certificate from the International Colored Gemstone Laboratory (ICL).
What is the International Colored Gemstone Laboratory (ICL)?
Unlike in the diamond industry where GIA has created the 4Cs grading system, there is no universally accepted grading system for colored gemstones at the moment. Every gemstone laboratory uses different nomenclatures for describing the quality factors of colored gemstones.
Hence the International Colored Gemstone Laboratory (ICL) has established its own proprietary grading system to determine a gemstone's color intensity, clarity, and cut consistently. Hailing from Bangkok, the gemological laboratory operates under strict rules and represents the highest standards of gemological grading.
What is included in the ICL Gemstone Certificate?
The ICL lab report includes a comprehensive analysis of the gemstone covering type, carat weight, shape, cut, colour, treatment, colour grade, clarity grade and origin. An actual photograph of the gemstone is also included.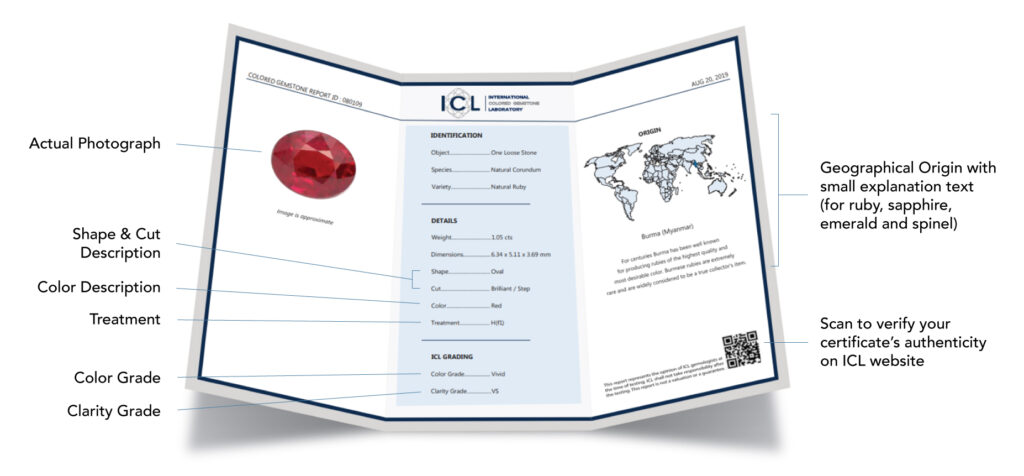 How to Read the ICL Gemstone Report?
You can refer to our Gemstone Education to find out what the sections in your ICL Gemstone Certificate mean. If you have any questions or need gemstone recommendations, contact us to speak to our gemologist.
How Do I Verify My ICL Gemstone Certificate?
You can scan the QR code on the bottom right corner of your certificate or key in your ICL Certificate Number on the ICL website to verify your certificate and download a digital copy. In addition to a photograph of the gemstone, there is also a 360° video to match with your stone. These certificates are hosted on ICL's server and cannot be forged.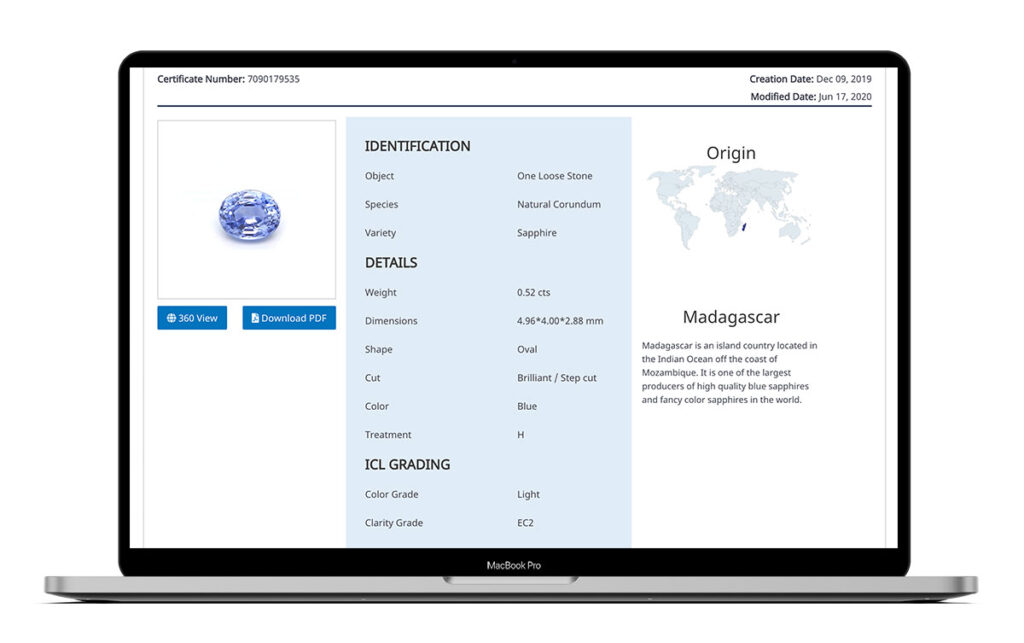 Browse Gemstones