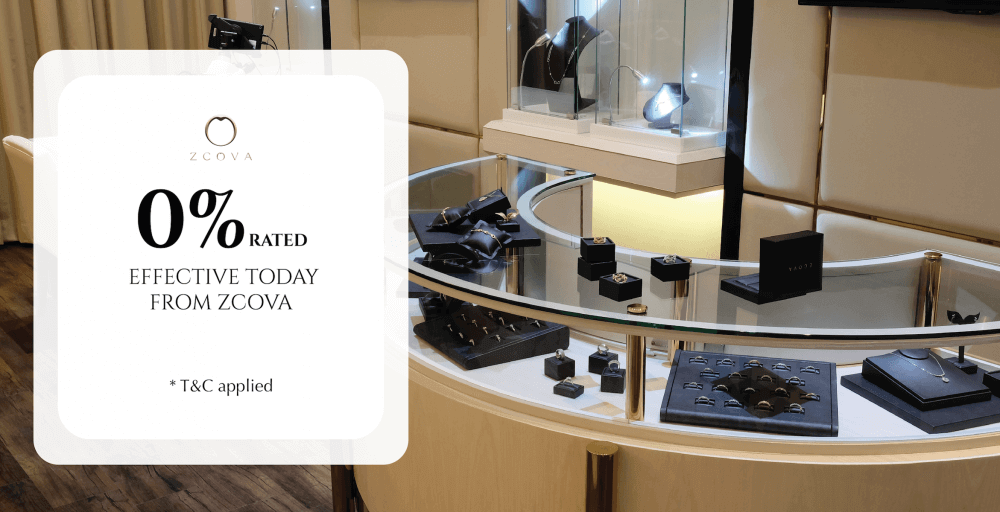 Biggest Sale Ever: 0% GST Starts Today!
Goodbye, GST! Let's celebrate 0% GST at ZCOVA by treating your loved ones with diamonds and our handcrafted jewellery today.
Have you started shopping yet?
With the abolishment of GST (Goods and Services Tax) starting today, June 1, there will be no additional 6% charged to our customers anymore.
This is the biggest STOREWIDE discount that's ever happened on ZCOVA! Bear in mind that the GST will eventually be replaced by the Sales and Services Tax (SST), scheduled to take place in September and we are not even sure how much it will be.
For those who have always wanted to purchase diamonds and jewellery for collection or investment, NOW is the time. So hurry while the shipping and gift wrapping are on us. Yup, you heard that right. We provide:
Free Delivery | Free Engraving | Free Resizing
Let us know if you need any help with the payment as we also offer Installment Plan with 0% interest rate.
HAPPY SHOPPING!