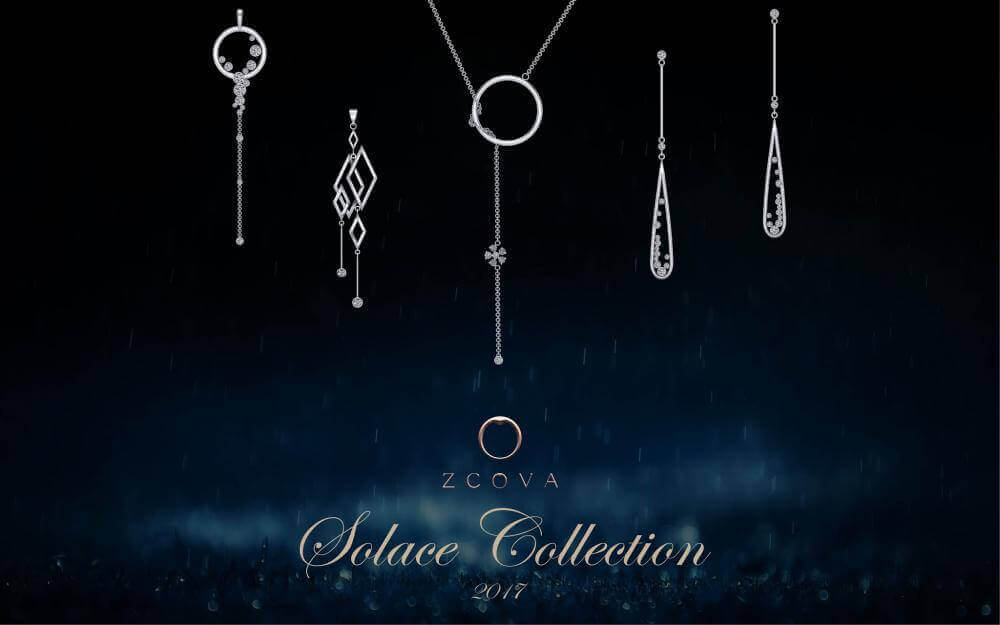 ZCOVA Solace Collection 2017: It's The Season To Shine
It's the season of giving and this is the best time to gift ZCOVA unique handcrafted jewellery to your family and friends. To brighten up this beautiful season, ZCOVA Solace Collection 2017 is officially launched!
The festive season is finally here! It's our favorite time of the year where we gather around with our family and friends, gifting our unique handcrafted jewellery. We received fantastic feedback from our customers about ZCOVA Solace Collection 2017 and it would be a shame if we are not sharing this.
To brighten up the spirits during this beautiful season, we are officially launching the ZCOVA Solace Collection 2017!
Snowfall is our main inspiration behind the entire collection and we want our wearers to bring on the sparkles in this ZCOVA Solace Collection 2017, looking elegant and beautiful for any occasion.
Without further ado, we present to you – the glamourous party-perfect jewellery.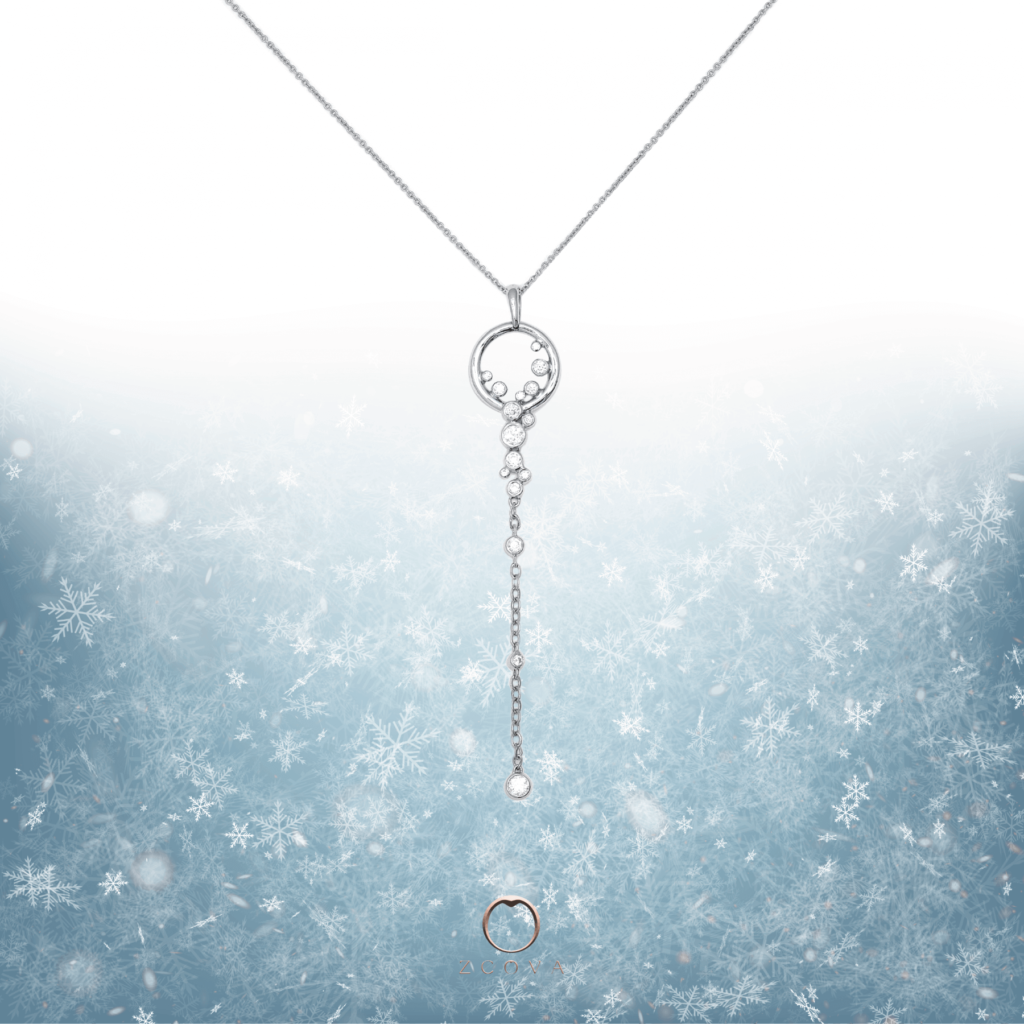 Handcrafted from 18K white gold, this dainty necklace is strung with 0.60-carats of diamonds. Designed based on the snowflakes that are dancing in perfect synchronization, this elegant and subtle jewellery will bring an effortless glamour to any outfits.
Style it like Kittie Yiyi and Mia Chai: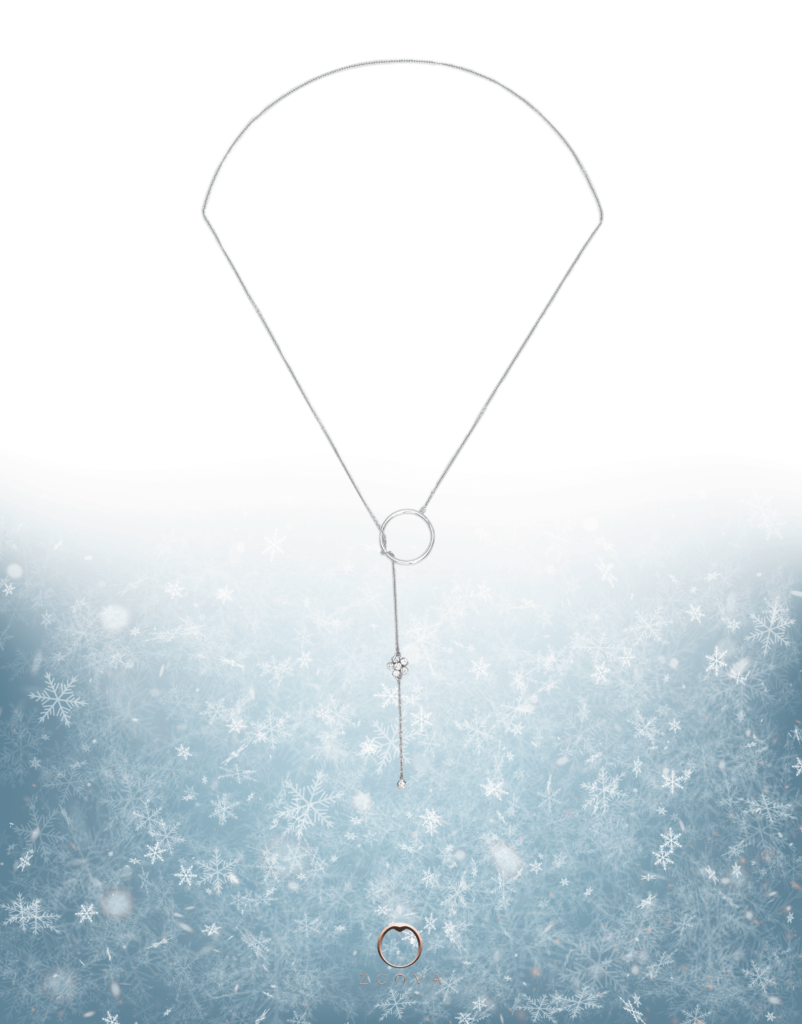 Minimal, yet understated, this fine jewellery is a timeless piece that you can wear every day for any occasion. This 18K white gold necklace has a delicate flower pendant set with 0.30-carats of diamonds that will swish gracefully as you move. The necklace length can be adjusted to suit different necklines.
Style it like Daphne Charice and Brynn Lovett: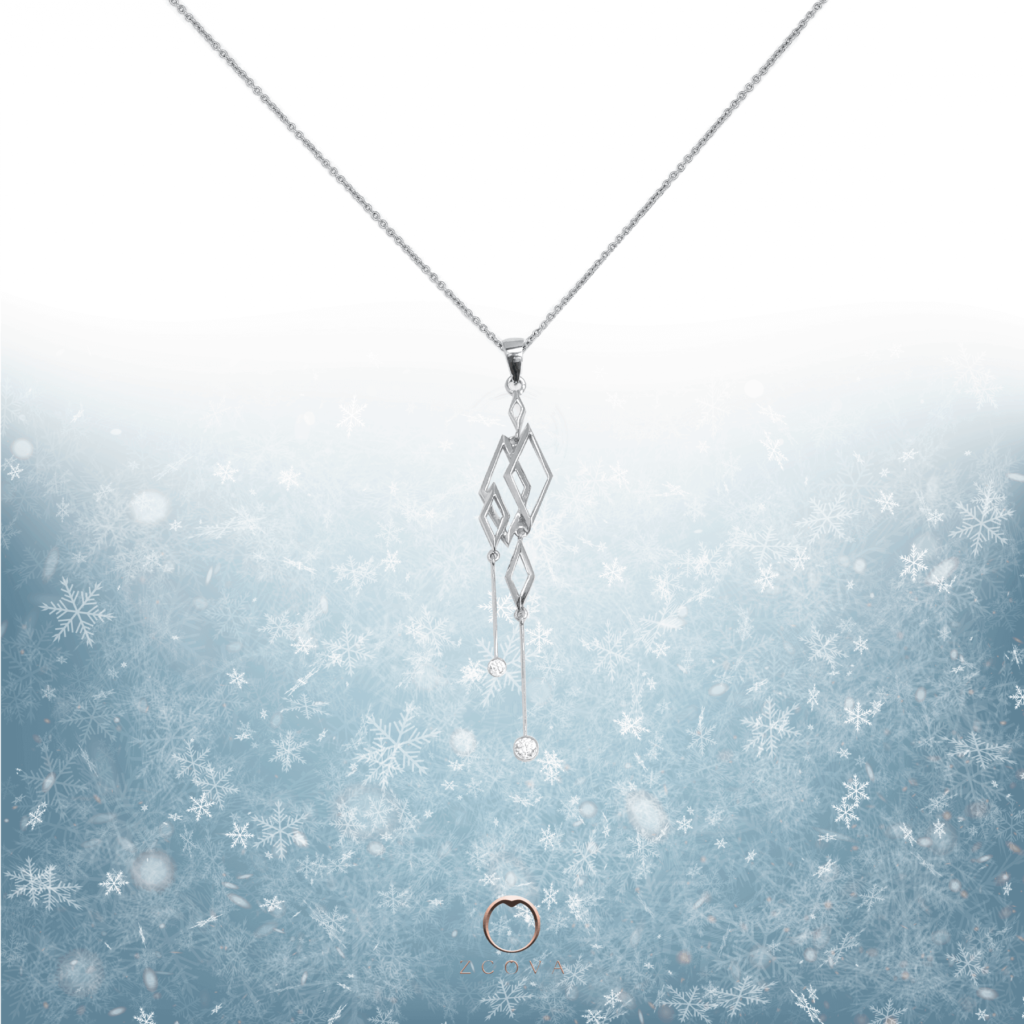 Sleek and stylish, this unique 18K white gold open geometric pendant is suitable for a modern sophisticated look. The geometric design with 0.16-carats of diamonds adds elegance to your outfits during this festive season.
Style it like Janiss Foong: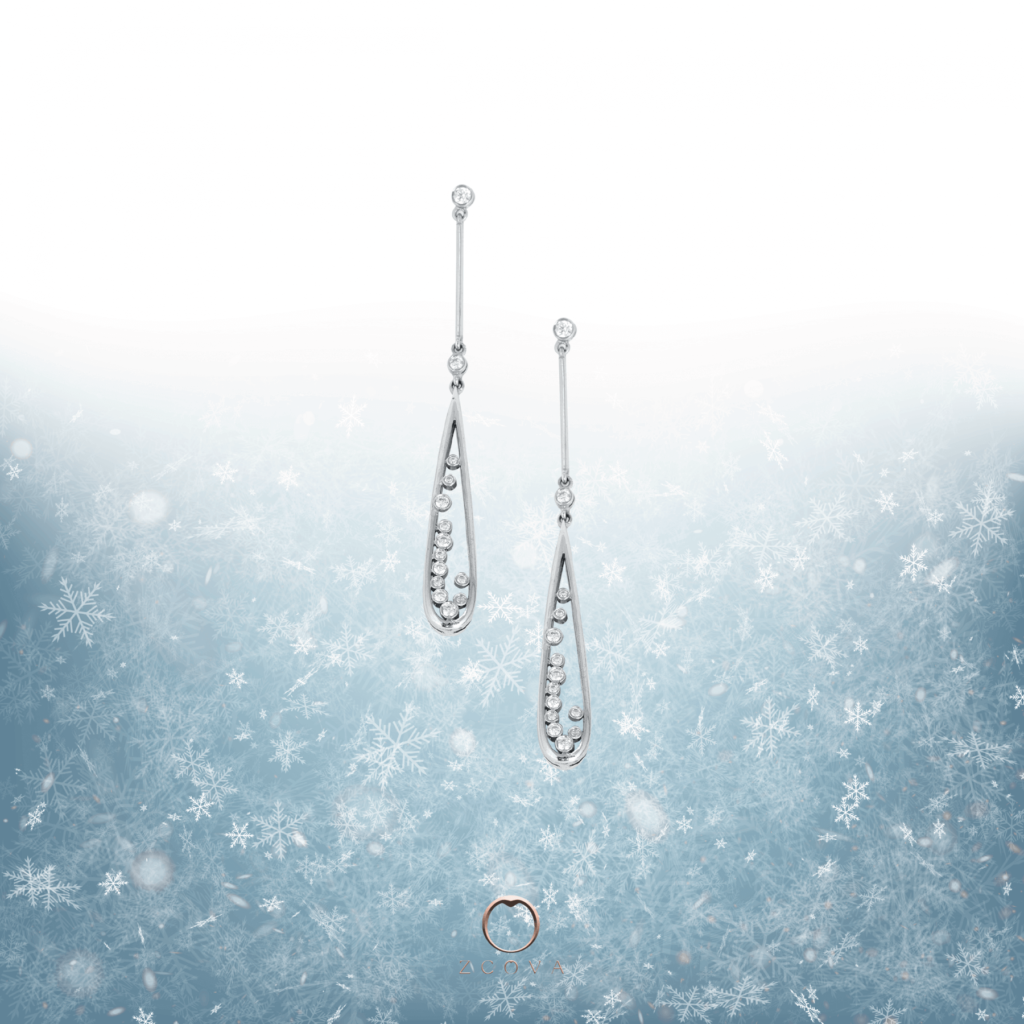 Simple, but striking, this pair of earrings with 0.60-carats of diamonds is our favourite in ZCOVA Solace Collection 2017. These 18K white gold bezel-set earrings will softly sway as you move. So sweep your hair back to highlight this stunning piece. We think they look perfect when paired with Solace Cluster Pendant.
Style it like Bella Kuan and Brynn Lovett:
ZCOVA Solace Collection 2017 is meant to be mix and match based on personal taste and preferences. In this season of giving, you can get ZCOVA's unique collection for yourself or someone on your holiday gift list (or both!). Everyone should have this exclusive piece to bring out the best in them during this special season. So what are you waiting for? Let's get festive!
If you have any queries (especially why buying diamond rings online is a smarter way) or you need any personal gifting advice, feel free to talk to our friendly consultants. It's time for some Christmas Sparkle!
Disclaimer: ZCOVA jewellery are all handcrafted and made-to-order. It will take 7 working days for ZCOVA Solace Collection 2017 to be done for you.