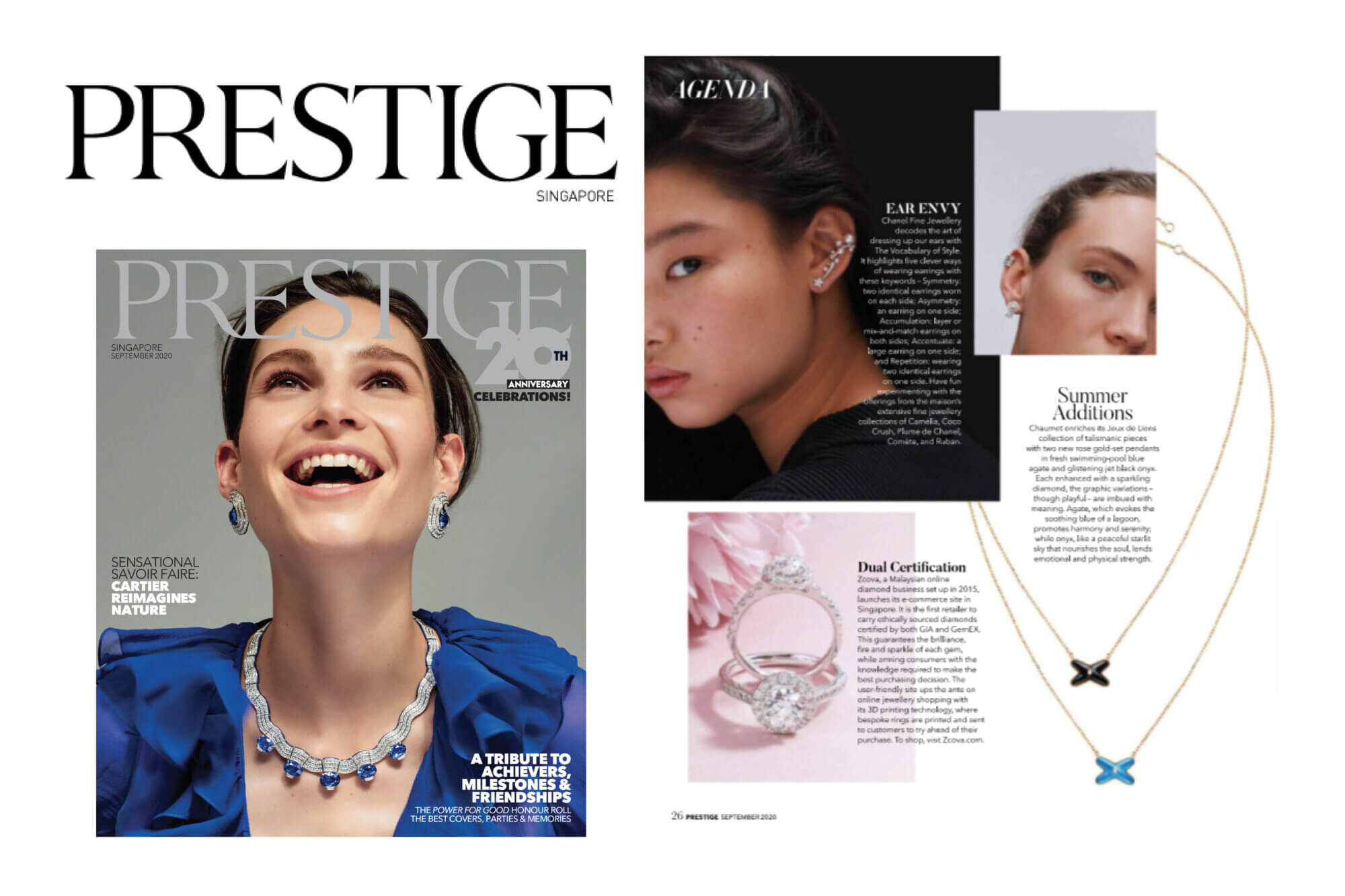 ZCOVA in Prestige SG: Dual Certification
Date: 1 September 2020
Thank you for featuring ZCOVA and sharing about our dual certification diamonds! ZCOVA is the 1st and only brand in Malaysia & Singapore to offer guaranteed brilliant diamonds with Dual Certificates from GIA & GemEx!
1-to-1 consultation done safely online via WhatsApp (017-367 0666 / 017-686 6693), Facebook Messenger, Call, email or Video Call
Can choose any diamond spec you want including Carat, Cut, Color, Clarity & Fluorescence with price transparency.
Can view the diamond in 10x magnification 360° video to check before buying.
Free global insured shipping
Free ring sizer and 3D printed ring design
Customise your ring design for free; speak to our in-house jewellery designers via WhatsApp.
Singapore & Malaysia's only brand with dual certificates from GIA & GemEx
Dual-certified diamonds are guaranteed brilliant
100% pass GemEx High Light Performance
Dual Certification
ZCOVA, a Malaysian online diamond business set up in 2015, launches its e-commerce site in Singapore. It is the first retailer to carry ethically sourced diamonds certified by both GIA and GemEx. This guarantees the brilliance, fire and sparkle of each gem, while arming consumers with the knowledge required to make the best purchasing decision. The user-friendly site ups the ante on online jewellery shopping with its 3D printing technology, where bespoke rings are printed and sent to customers to try ahead of their purchase. To shop, visit zcova.com.