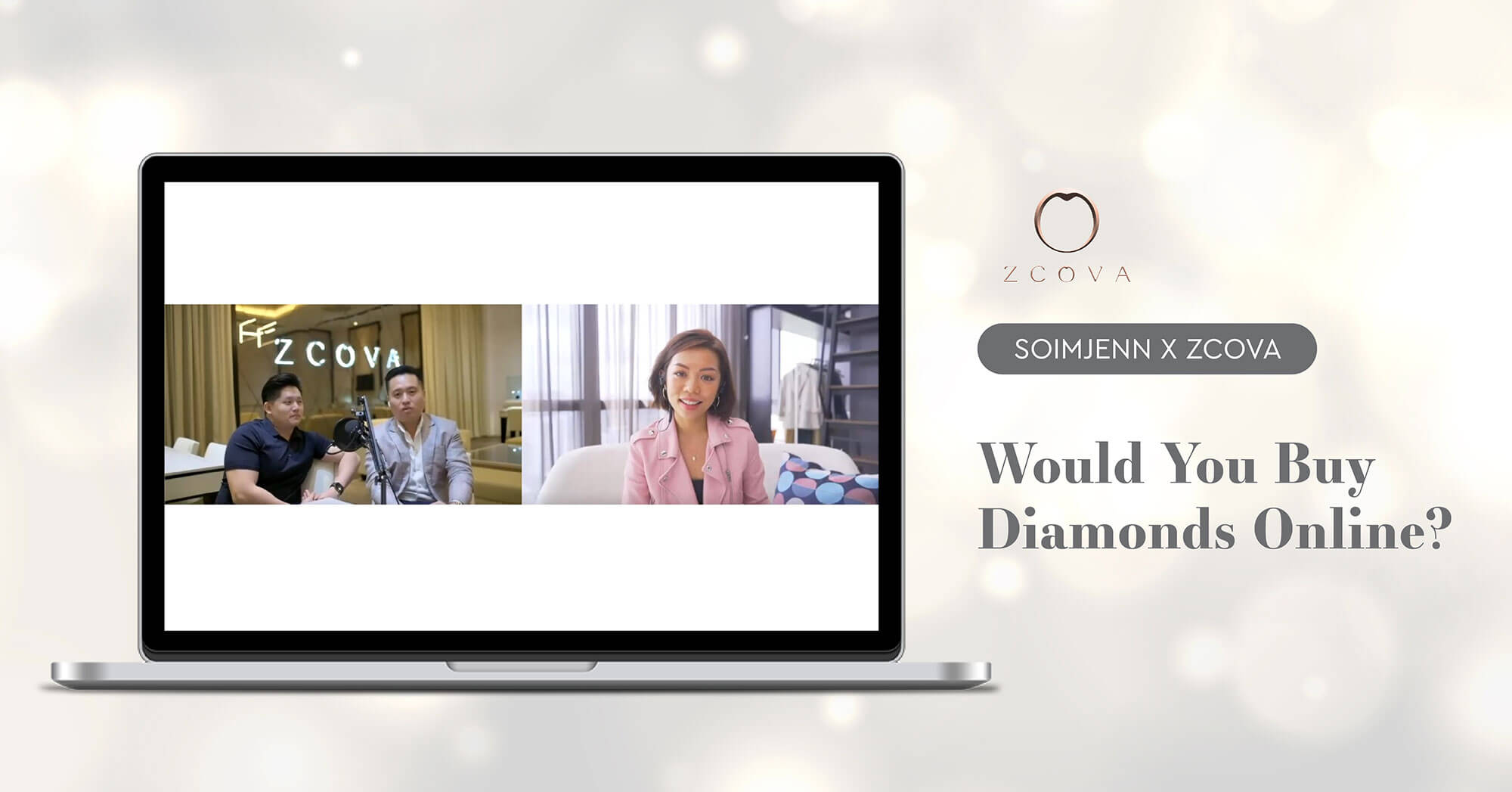 ZCOVA x SOIMJENN: Would you buy diamonds online?
Join us as ZCOVA co-founders Ziwei and Ziyin talk to the wonderful SOIMJENN about the common concerns when it comes to buying diamond rings online and how ZCOVA solves them.
Watch the video on our Facebook page here: https://facebook.com/zcovajewels/videos/778599239571565
Do you know your 4Cs?
Anyone who is shopping for diamonds would have researched about the 4Cs – Cut, Carat, Clarity & Colour. At ZCOVA, we provide this education to every customer. Ziwei reveals that most women are unfamiliar with the 4Cs as men are normally the ones that buy proposal rings.
Ziwei: "If you ask a guy, and the guy knows about 4Cs, you know that guy is gonna propose already because they did their research."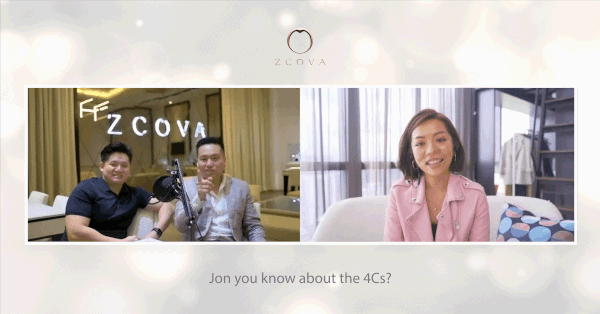 RELATED: Learn about the diamond 4Cs
How do we ensure quality when buying online?
Diamonds are carefully selected by ZCOVA's in-house GIA-graduate gemologist to ensure they meet our strict requirements. We do not compromise on diamond quality. Furthermore, ZCOVA is the only company in Malaysia and Singapore that carries dual certificates from GIA & GemEx.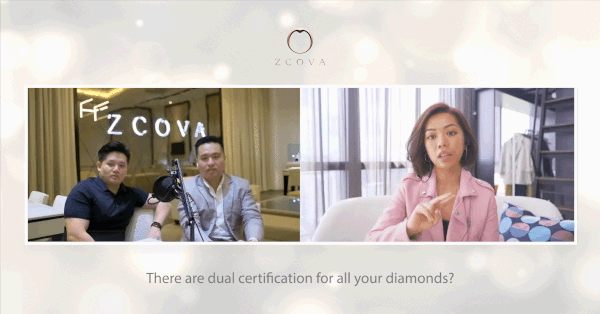 Why do dual-certificates matter? As the inventor of 4Cs, GIA's certificate is the most prestigious and trusted in the market. Meanwhile, GemEx evaluates how shiny the diamonds are through brilliance, fire and scintillation tests.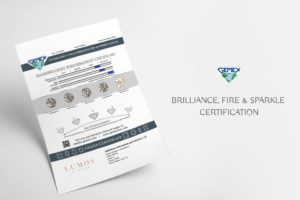 In the past, how "shiny" the diamond is, is always relative to one another. With GemEx certification, a diamond's brilliance is defined. If the diamond is placed to the test twice, the result will remain.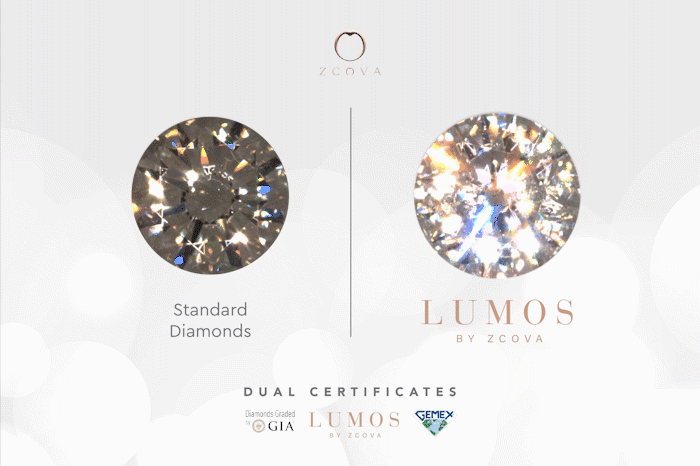 Diamond myths: Things people do not know about diamonds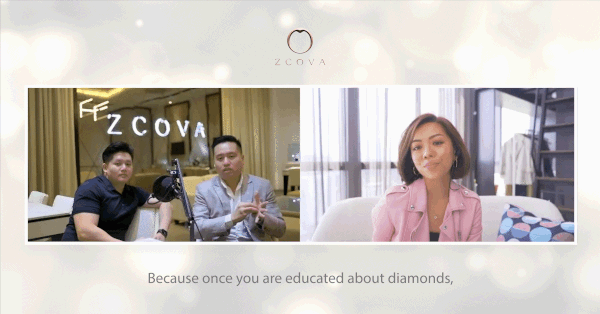 For so many years, the diamond industry has been controlled by retail so we are educating consumers now so they can make an informed decision when buying diamonds.
Ziwei: "That's why our number one priority in ZCOVA is not to sell you diamonds. It is to educate you about diamonds. Once you are educated about diamonds, who wants to pay extra for the exact same item?"
For example, fancy shapes are supposed to be cheaper than the round brilliant but in retail, these shapes are much more expensive because they have limited stock with a higher markup.
RELATED: Myths and truths about the diamond industry
Consumers may also feel they need to buy from retail to have that authenticity or make sure it's good. However, it is actually better to buy diamonds online.
Why should you shop for diamond rings online?
With ZCOVA's virtual inventory, you can skip the middlemen to get lower prices. Customers can also browse with ease, comparing 10x 360° videos of each diamond without any interference from the salesperson.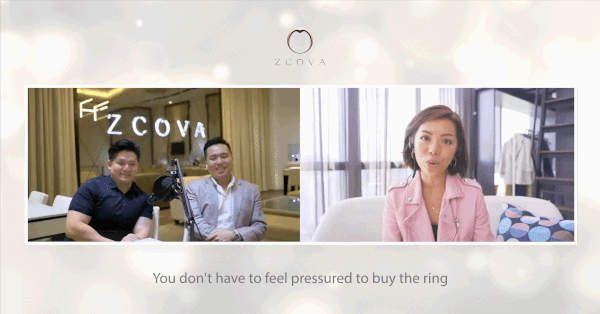 But is it safe to buy diamonds online? Each diamond from ZCOVA comes with a laser inscription from GIA that matches its certificate, hosted on the GIA website. It is almost impossible to fake a diamond and GIA certificate.
RELATED: How to Check if a Diamond is Real with GIA Certification
Propose with a diamond service
We are solving the number one headache faced by men during proposals: choosing the right ring! With our Propose with a Diamond service, we will mount your diamond on a temporary ring for your proposal. Once successful, your fiance can come back to design her own ring, from the ring design to the type of gold.
ZCOVA's Proposal Box
Ziwei : "When I proposed to my wife, I had to carry such a big box and I don't know where to hide it right? So I had my friend pass it to me when I want to propose and he dropped it. So, the surprise is gone right?"
To solve this problem faced by men like Ziwei, ZCOVA designed a proposal box that can fit into their pockets.