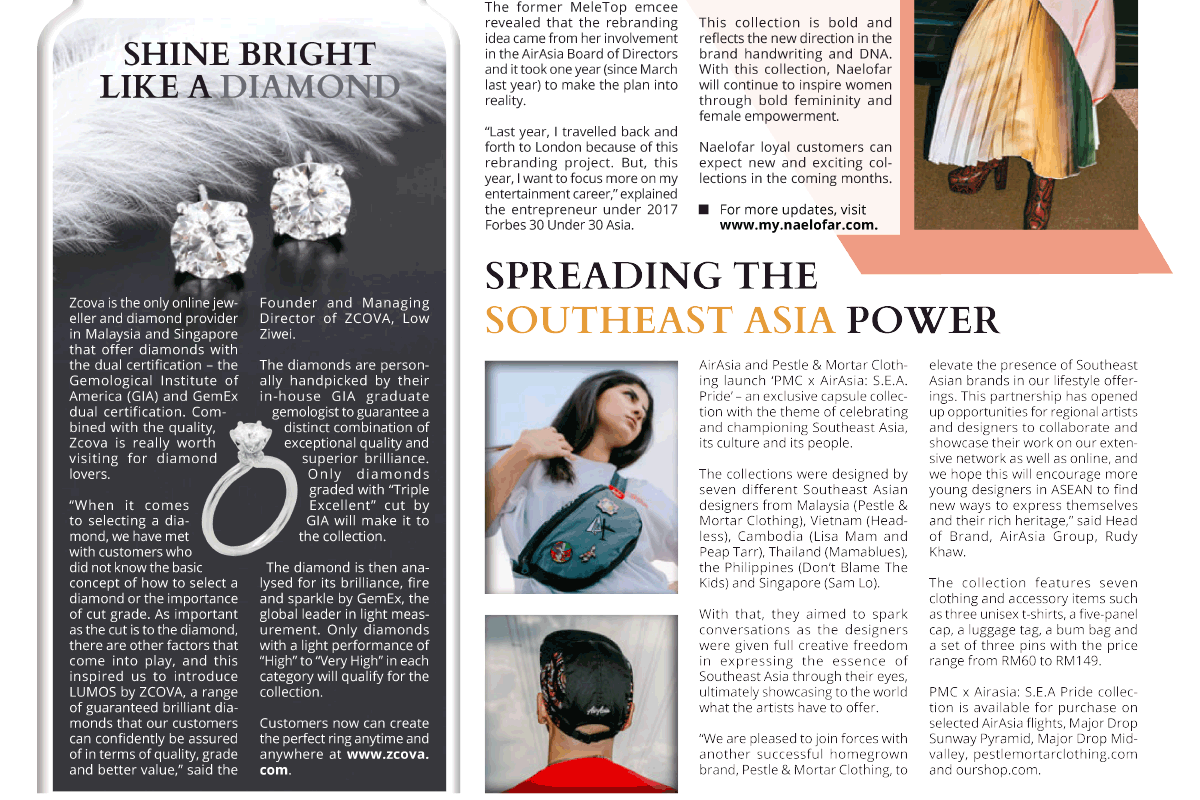 ZCOVA in Pursuit magazine: Shine Bright Like A Diamond
Date: 27th March 2020
Thank you Pursuit magazine for featuring ZCOVA and sharing about the diamonds we provide to customers!
Money-back guarantee for brilliant diamonds
Dual-certificates from GIA & GemEx

Triple Excellent on GIA cert
High to Very High on GemEx cert

Price Match Guarantee
Free 1-on-1 private consultation with GIA Gemologist
Free customisation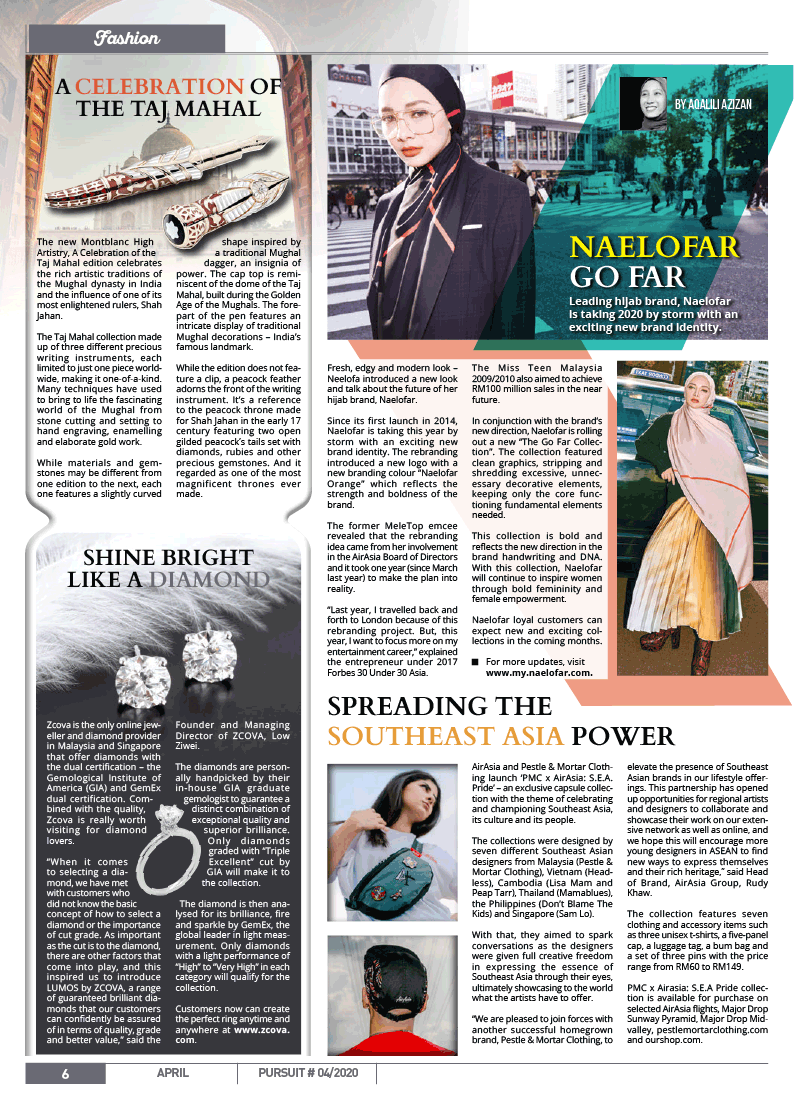 ZCOVA is the only online jeweller and diamond provider in Malaysia and Singapore that offer diamonds with the dual certification – the Gemological Institute of America (GIA) and GemEx dual certification. Combined with the quality, ZCOVA is really worth visiting for diamond
lovers.
"When it comes to selecting a diamond, we have met with customers who did not know the basic concept of how to select a diamond or the importance of cut grade. As important as the cut is to the diamond, there are other factors that come into play, and this inspired us to introduce LUMOS by ZCOVA, a range of guaranteed brilliant diamonds that our customers can confidently be assured of in terms of quality, grade and better value,"

– ZCOVA founder and managing director Low Ziwei.
The diamonds are personally handpicked by their in-house GIA graduate gemologist to guarantee a distinct combination of exceptional quality and superior brilliance. Only diamonds graded with "Triple Excellent" cut by GIA will make it to the collection.
The diamond is then analysed for its brilliance, fire and sparkle by GemEx, the global leader in light measurement. Only diamonds with a light performance of "High" to "Very High" in each category will qualify for the collection.
Customers now can create the perfect ring anytime and anywhere at www.zcova.com