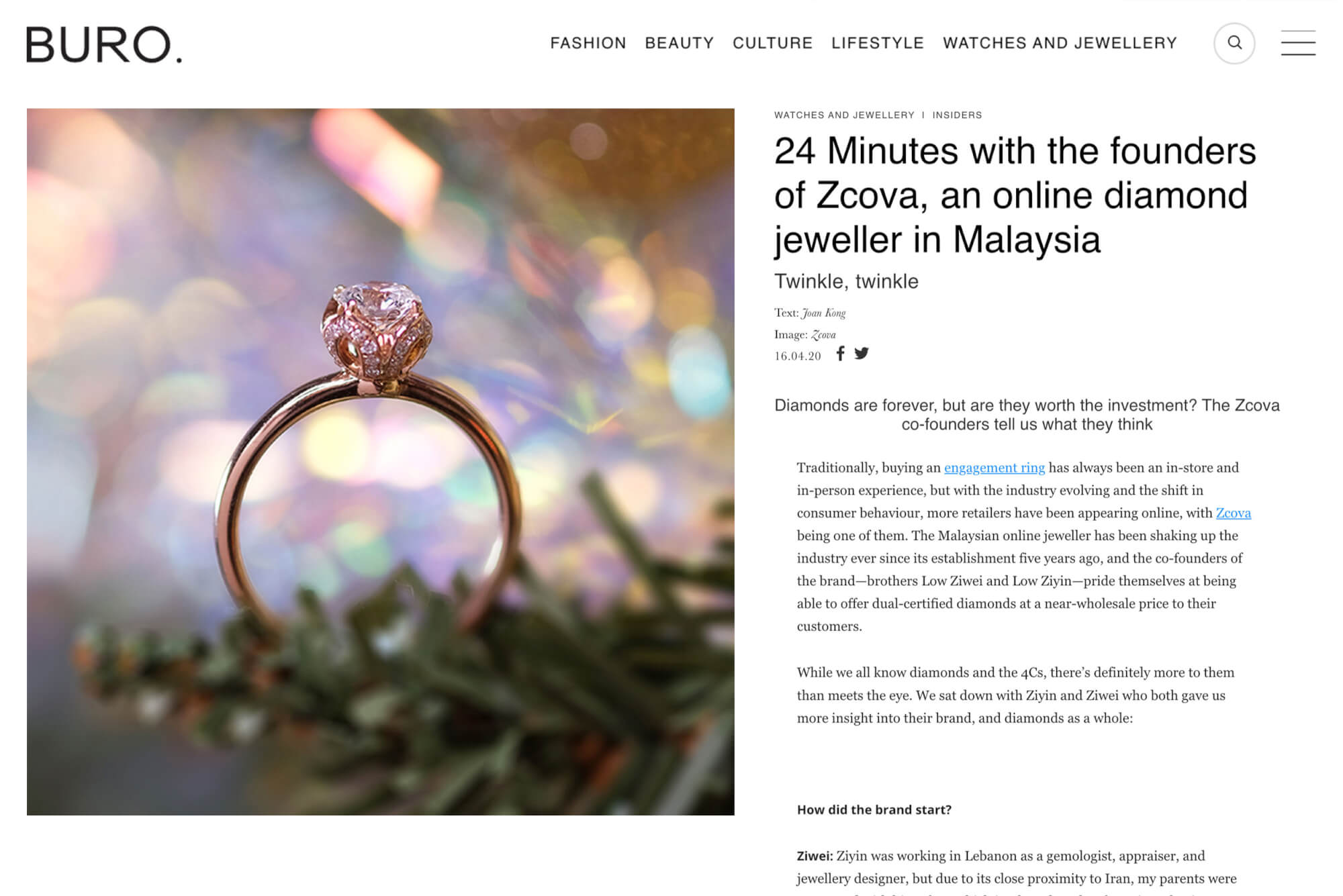 ZCOVA in Buro 24/7: 24 Minutes with the Founders of ZCOVA
Date: 16 April 2020
These are the top questions customers ask when buying a diamond ring from ZCOVA:
What is the new LUMOS by ZCOVA collection?
Is it safe to buy diamonds online?
How would I know if it's a good diamond if I only look at it online?
How will I know if the diamond I got is really the one I purchased?
What are some of the things a guy should take note when it comes to buying an engagement ring?
How do I get my girlfriend's accurate ring size without her knowing?
Colour vs. clarity. Which is more important?
Buro Malaysia reveals all the answers from ZCOVA co-founders Ziwei and Ziyin in this article!
Read the article at: https://www.buro247.my/watches-and-jewellery/insiders/founders-of-zcova-diamond-jeweller-buying-online.html